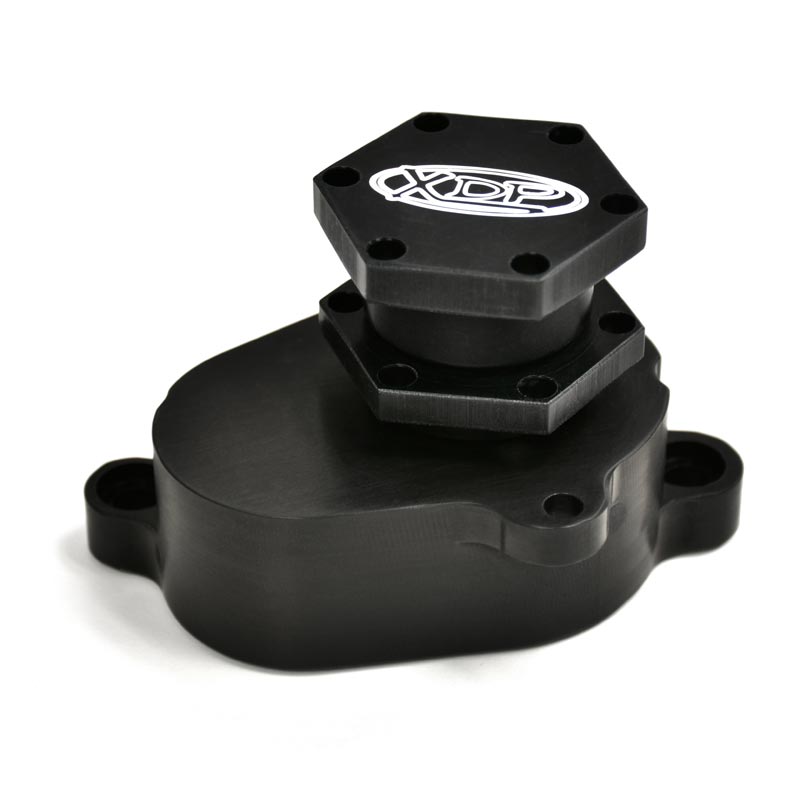 An excellent way to maintain proper function of the 6.0L Powerstroke cooling system, the XD278 6.0L Oil Cooler Flush Kit is a permanently installed back flush valve that allows the flushing of the debris filled oil cooler.  Many 6.0L Powerstroke owners are on their second and third oil cooler which are known to be prone to issues from high temperatures. Rather than replacing the oil cooler each time debris accumulates, the XDP 6.0L Oil Cooler Flush Kit eliminates the hassle of replacing the oil cooler saving time and money. Once the valve is installed, all that's needed is a standard garden hose and some fittings to remove the contaminants from your 6.0L Oil Cooler.
XDP Part Number: XD278
BEFORE YOU BEGIN! Ensure that the vehicle has not been in use and that the engine is cool to the touch. Always wear eye protection when working on any vehicle.
TECH TIP: To ease installation, removal of the turbocharger is recommended, but not required. The optimal time for install of XDP Flush Kit is when you are replacing the oil cooler and/or removing the turbocharger for any further repairs.
Installation Steps:
1. Disconnect Batteries
2. Drain coolant. Coolant plug is located on the driver's side bottom of radiator.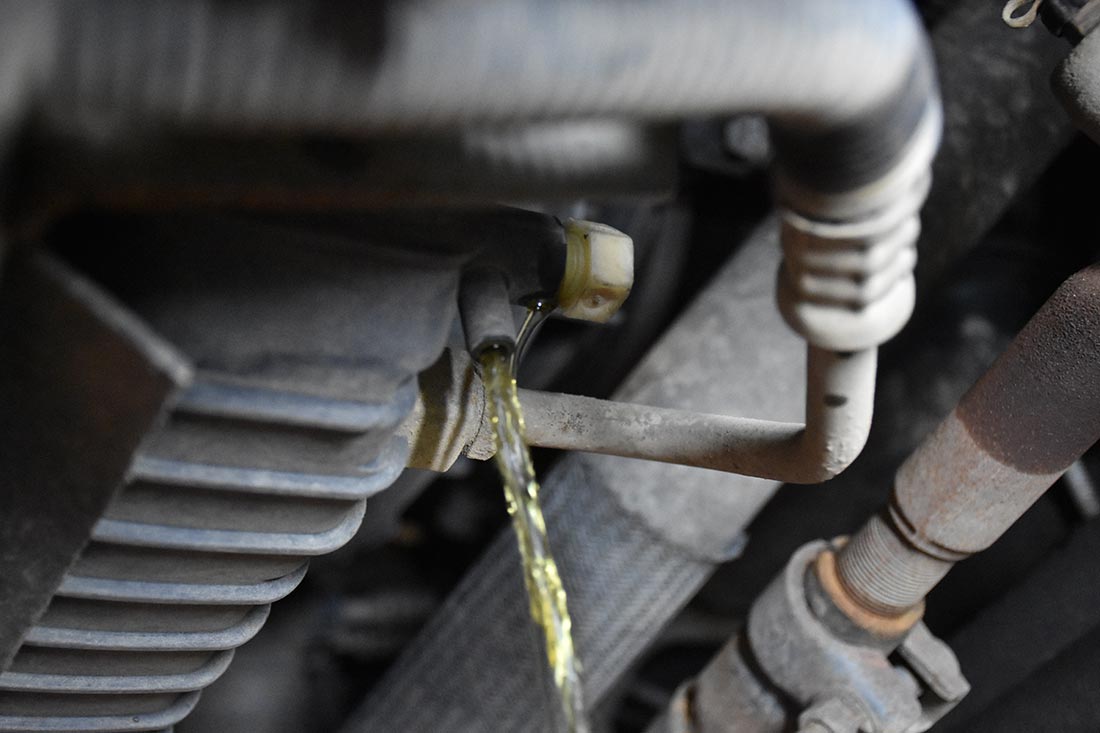 3. Loosen clamps and remove charge pipe from turbo and intercooler. Set aside.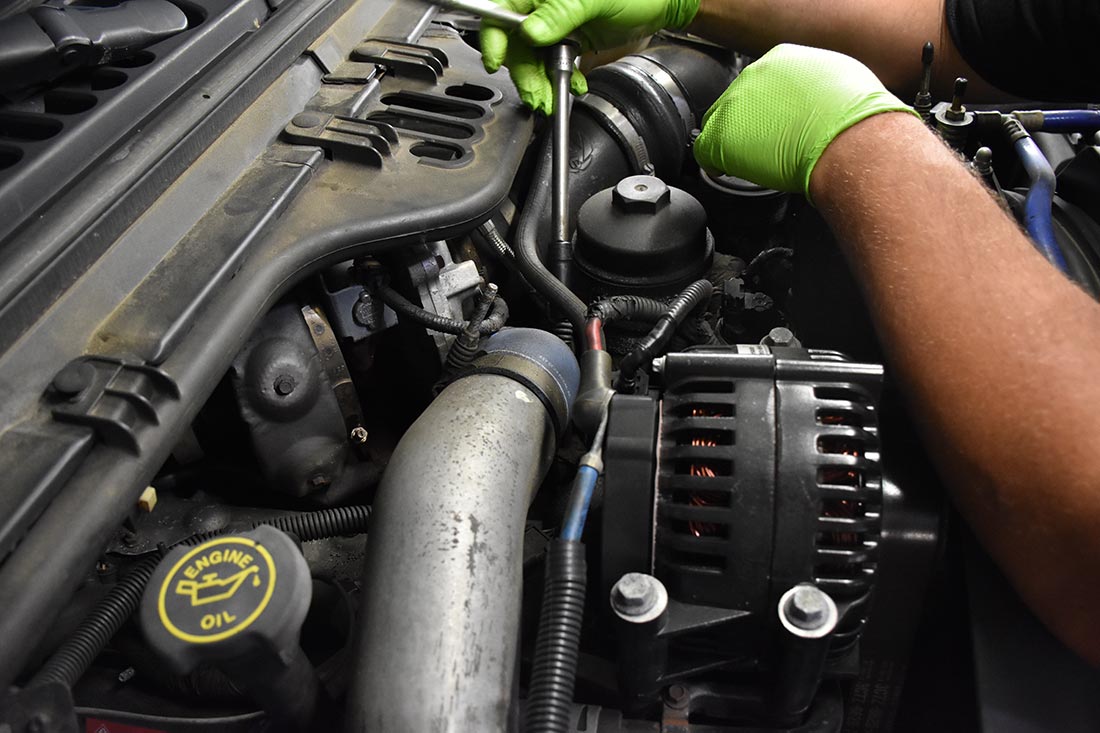 4. Remove the factory cap from the oil cooler (2-bolts) using a 5/32" allen wrench.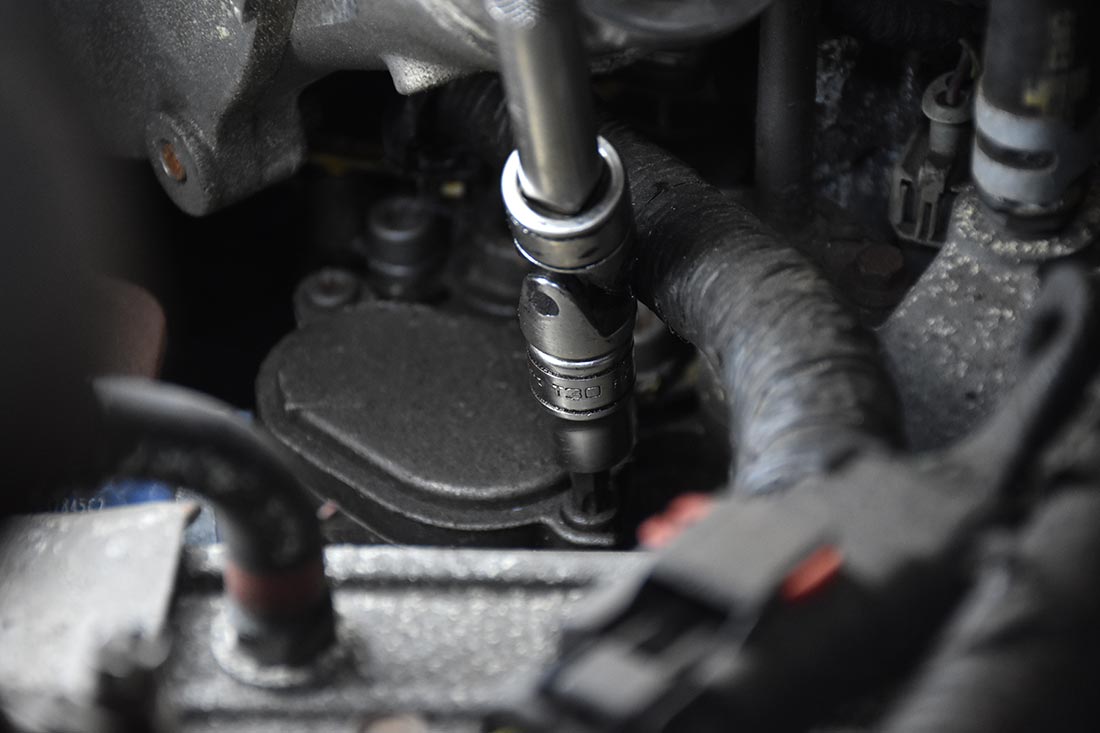 5. Thread the aluminum valve into the bottom of the Back Flush Valve (BFV) adapter.
Note: DO NOT install the BFV assembly with the valve threaded DOWN to the back flush position. It will bottom out and the 2 bolts will not tighten properly which can cause leaks. Make sure that the threaded valve stem of the BFV will freely turn and is in the UP position.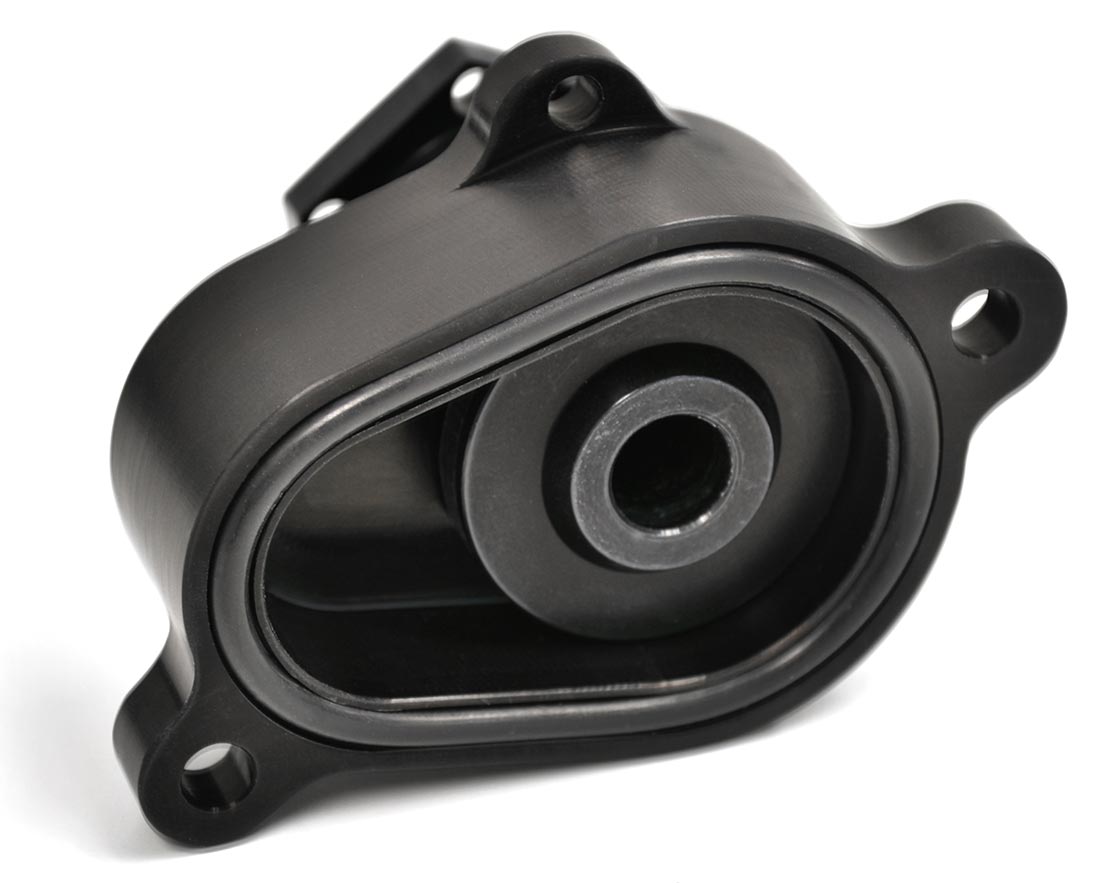 6. Install the BFV assembly with the new gasket (pre-installed) using the factory bolts onto the oil cooler. Figure 6.
Note: The back bolt will need a short handled 5/32" allen wrench or a T30 torx bit with a 1/4" wrench.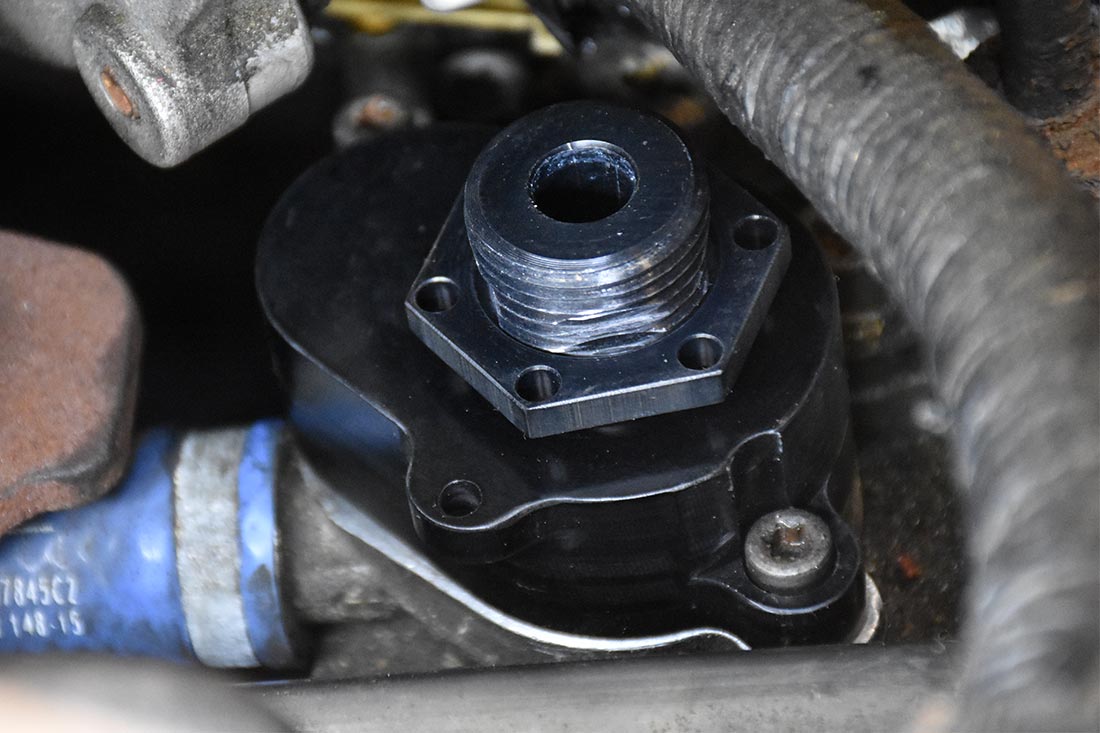 7. Once assembly is installed, tighten valve in the UP position using the included 15/16" wrench.
Tech tip: Make sure the wrench is square on the grooved threads of the valve, or damage to the threads will occur.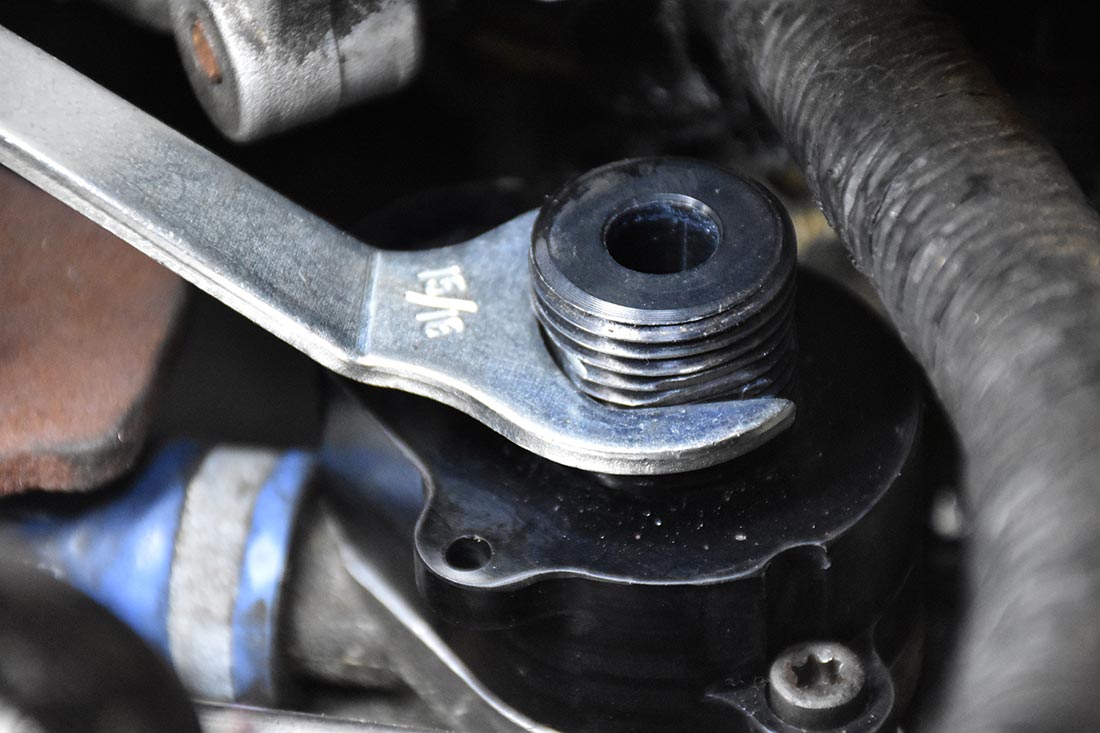 8. Install aluminum lock washer and aluminum cap onto the threaded valve and tighten using the included 1-1/2" wrench.
9. Install included nylon wire tie through all holes of the assembly. This will prevent the cap from working itself loose during normal driving conditions.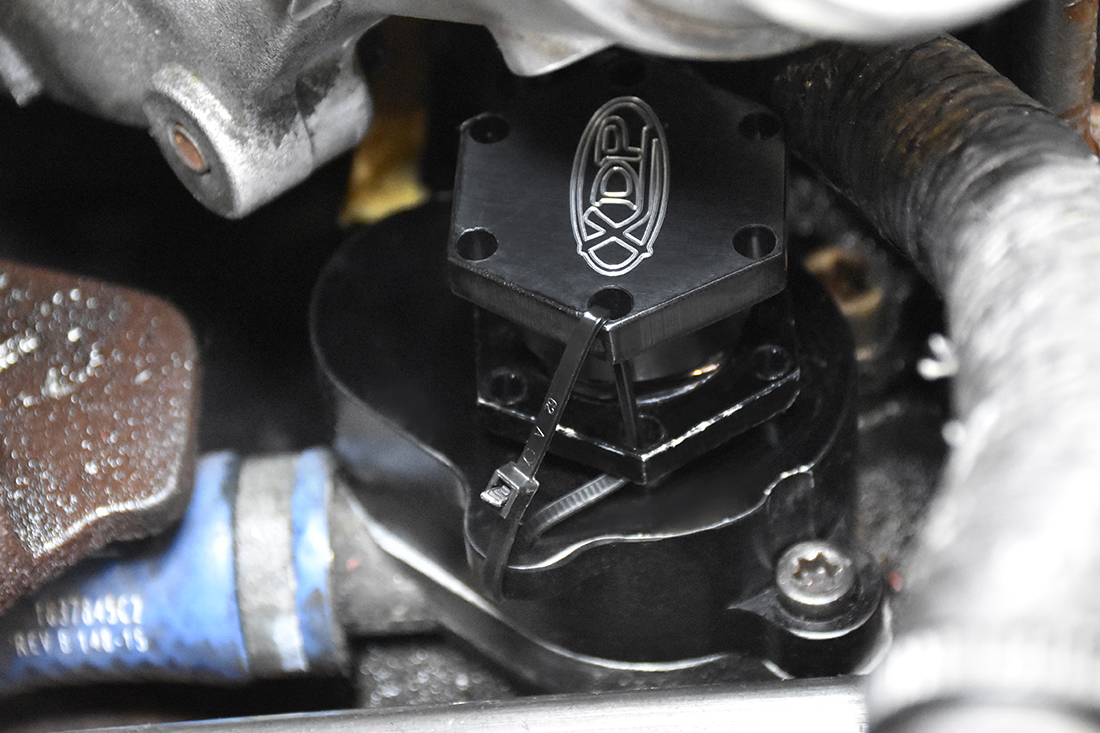 10. Re-install charge air pipe and re-connect batteries.
11. Refill coolant system using manufacturer recommended specifications. Start engine and run until coolant circulates. Check for leaks and top off coolant system as needed.
Purchase the XD278 XDP 6.0L Oil Cooler Back Flush Kit Here!