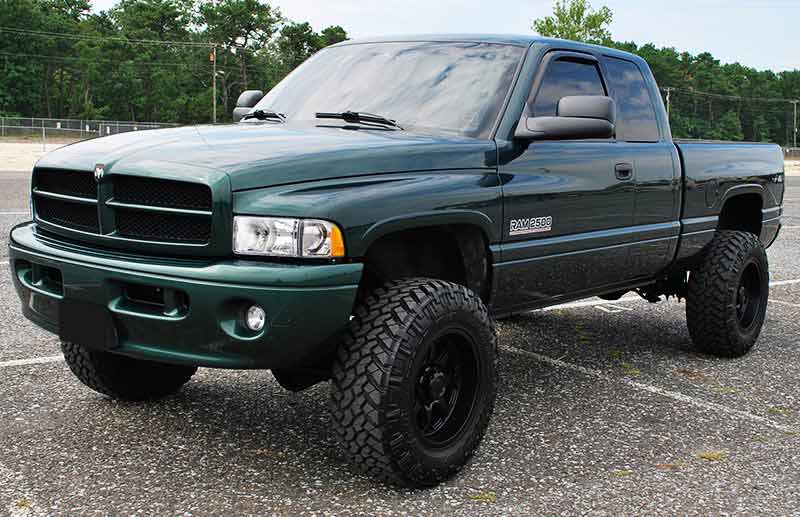 History/General Info
For the second half of the 1998 model year, Dodge made some major mechanical changes to Cummins-powered trucks. Ram 2500/3500 trucks maintained their signature body style with some slight cosmetic changes but received a new modified version of the 5.9L 24V Cummins engine. Leading the field and competition in horsepower and torque has played an important role throughout the history of the automotive industry, none more so than the ultra-competitive diesel marketplace. This ultimately helped lead to the introduction of the 24 valve 5.9L Cummins.
24V Cummins
The major upgrade added to the 5.9L Cummins midway thru 1998 (or 1998.5 as it is often referred to) was doubling the number of valves in the cylinder head from 2 valves to 4 valves per cylinder. The combination of increased valves, as well as an enhanced fuel system, significantly increased airflow, provide more precise fueling, all while delivering more horsepower and torque. Incorporating 4 valves per cylinder not only gave the 5.9L Cummins more power but also provided enhanced throttle response and a broader torque curve.
Maintaining the legendary Cummins level of reliability was another major focus when redesigning the 5.9L. The existing cast-iron block and cylinder head were already proven commodities and were more than capable of handling the increase in power. The forged steel crankshaft and connecting rods were also carried over from the 12 valve Cummins engine due to their durability. The fuel system was also upgraded to increase performance. The mechanical injection pump was replaced with a Bosch VP44 electric pump. The new electronically controlled VP44 injection pump was responsible for pressurizing the fuel, controlling the injection timing, and monitoring fuel flow.
While the injection pump on the 24 valve Cummins was electric, the injectors remained mechanical. These high-pressure mechanical injectors were redesigned to inject fuel into the center of the piston. With the new centrally located fuel injectors, the piston fuel bowls were redesigned to match the injector's new spray pattern. The 24V 5.9L Cummins continued to utilize the Holset HX35W turbocharger until 2001-2002 when trucks with automatic transmissions were fitted with the Holset HY35W.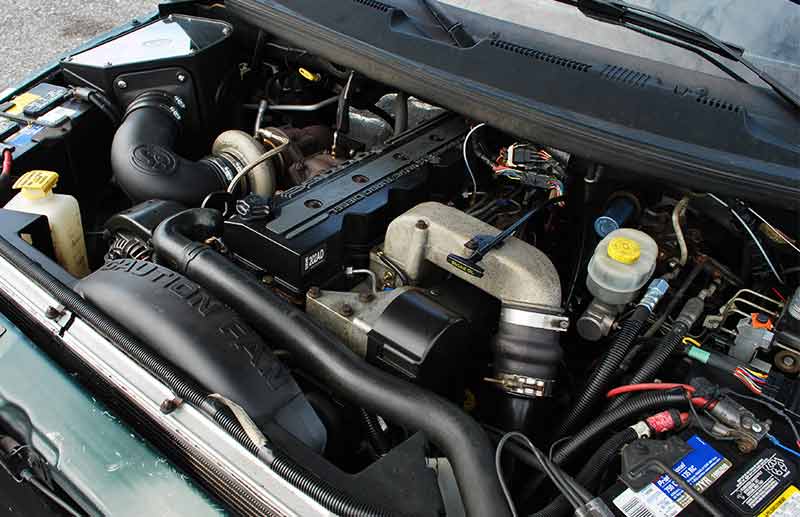 Horsepower/Torque
From 1998.5-1999 trucks paired with an automatic transmission were rated at 215 hp and 420 lb-ft of torque. The power levels got a slight bump to 235 hp and 460 lb-ft of torque from 2000-2002. The standard-output 2nd generation trucks paired with a manual transmission were rated at 235 hp and 460 lb-ft of torque. In 2001 Dodge introduced a new high-output (H.O.) 24V Cummins, that featured upgraded fuel injectors and an upgraded VP44 Pump. The H.O. version of the 5.9L Cummins was rated at 245 hp and 505 lb-ft of torque.
Transmissions
For the 1998.5-2002 model years, the 5.9 Cummins was paired with a NV4500 5-Speed manual or a 47RE 4-speed automatic transmission. A new NV5600 6-speed manual transmission was offered beginning in 1999 and utilized a 1.25″ input shaft. A larger 1.375″ input shaft version of the NV5600 was used exclusively on the 2001-2002 H.O. Cummins. The NV5600 6-speed transmission was a necessity and allowed for the additional horsepower and torque found on the H.O. Cummins.
The stock 47RE automatic transmission, as with most automatic transmissions of this diesel era, wasn't the stoutest transmission. Issues can arise and are even more prevalent when additional horsepower is added. Upgrading the torque converter and internal components is a good investment, especially on modified trucks.
VP44 Issues
Over the years, the VP44 has earned itself a bad reputation due to a high volume of pump failures. The most common problem with these pumps is that the rotor is known to seize up. The factory lift pump could not supply enough fuel, which was possibly the biggest reason these pumps fail. Another contributing factor was most likely the result of the low lubricity levels of the more modern ultra-low sulfur fuels. Installing an aftermarket fuel pressure gauge and keeping a close eye on the fuel pressure feeding the pump is highly recommended.
"53" Blocks
1999-2002 models equipped with the "53" blocks (the number 53 is physically cast into the driver side of the block) are known to crack over time. If the block cracks it will begin leaking coolant and will require engine replacement. There is no permanent solution or repair. Many will make do with temporary fixes as they put off the inevitable and expensive replacement. Some owners just top off the coolant, others try repairing with JB Weld or block stitching. Unfortunately, you are just biding time as the block will more than likely crack again. It is just too thin in this area and cannot be properly repaired, so replacing the block is the only real fix.
Dead Pedal
Another common issue for the 2nd-Gen Cummins is Accelerator Pedal Position Sensor (APPS) failure, otherwise known as a "Dead Pedal." When the APPS sensor fails, you can completely lose any throttle response and become stranded. Sometimes a bad or failing APPS can set data trouble codes (DTC's) such as P0122 (Throttle Position Sensor Voltage Low) or P0123 (Throttle Position Sensor Voltage High). You can try cleaning the sensor to see if it helps, but it will most likely need eventual replacement.
Pros/Cons
Pros
H.O. Version
4 Valves Per Cylinder
Legendary Cummins Reliability
NV5600 6-Speed Manual Transmission
Quad Cab Model with Opening Rear Doors
Cons
VP44 Injection Pump
Weak Automatic Transmission
"53" Blocks are Known to Crack
No Crew Cab Model Offered
Typical Rust Issues (Especially in the Snow Belt)
Cummins 24V Review
The tried-and-true Cummins 5.9L is a dependable workhorse and will easily outlast the rest of the truck. The 24 valve Cummins offers more power, improved throttle response, and a broader torque curve than its 12 valve predecessor. Even with performance upgrades, these engines can hold up for hundreds of thousands of miles before having to complete any major repairs. 2001-2002 model years with H.O. Cummins and the NV5600 6-speed manual are some of the most desirable models. As with most older pickups, finding a truck without extensive rust can be difficult depending on your area. Fortunately, there is no shortage of rust repair panels available in the aftermarket.
1998.5-2002 Dodge 5.9L 24 Valve Cummins Popular Aftermarket Upgrades
The 5.9L 24V Cummins is relatively simple to work on, and a very reliable engine. The inline 6-cylinder layout also offers ample room when you are working in the engine compartment.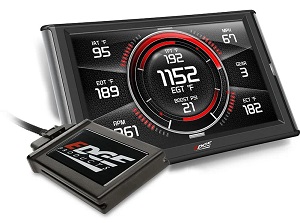 Add up to 120 hp and 350 lb-ft of torque in a matter of minutes without breaking a sweat. A dash-mounted tuner also gives you the ability to monitor all your vital engine and transmission parameters which can be extremely important.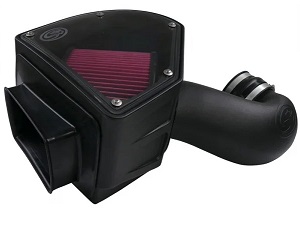 Replace the stock restrictive air filter with a freer-flowing Air Intake System and help your engine breathe better.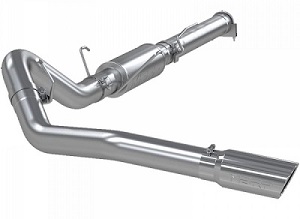 Mandrel bends and larger diameter piping will help free up additional power in your truck. An exhaust system is always one of the most popular modifications in any vehicle.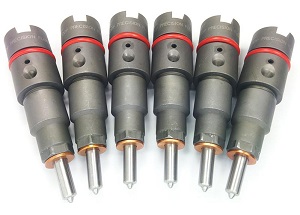 Over time the fuel injectors can begin to wear. New injectors can help restore the power back to your truck.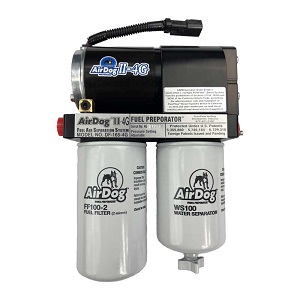 A high-performance diesel engine demands higher fuel flows. The best way to do this and prevent air/vapor in the fuel system is with a quality Lift Pump (Air/Fuel Separation System) such as one from Air Dog or FASS.
6. Performance Valve Springs & Retainer Kit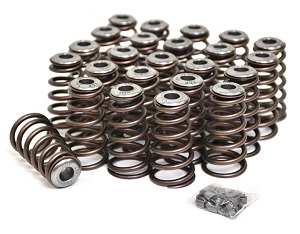 The factory valve springs in the Cummins are not intended to handle the increased engine RPM and elevated boost levels that are often found in modified applications. Upgrade your valvetrain with a set of Performance Valve Springs & Retainers.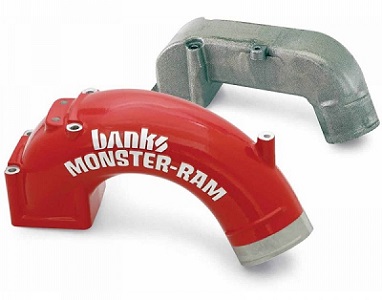 Enlarge the inlet area and optimize air distribution in the cylinder head with an aftermarket intake manifold.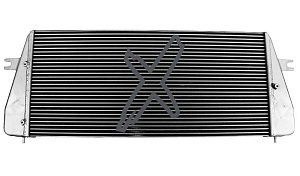 Many aftermarket intercoolers are typically stronger than the factory units they replace. Utilizing a more rugged bar and plate design they can handle the additional requirements of upgraded trucks.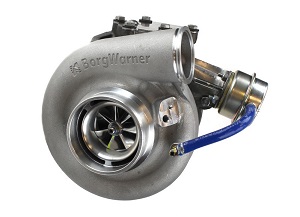 Whether you are simply replacing a damaged or failing turbocharger, or upgrading, a new turbocharger can make a big improvement.
1998.5-2002 Dodge Cummins 5.9L 24V (ISB) Specifications
Production Years:
1998.5, 1999, 2000, 2001, 2002

Model Availability:
Ram 2500, Ram 3500
Common Names:
5.9, 5.9L, Cummins, 24V, 24 Valve, ISB

Configuration:
Inline 6 cylinder

Displacement:
359 cubic inches, 5.9 liters

Bore:
4.02″ (102mm)

Stroke:
4.72″ (120mm)

Cylinder Head:
Cast Iron

Engine Block:
Cast Iron w/ 6 Head Bolts Per Cylinder

Firing Order:
1-5-3-6-2-4

Compression Ratio:
16.3:1, 17.0 : 1 for High Output Models

Crankshaft:
Forged Steel, 7 Main Bearings

Pistons:
Cast Aluminum

Connecting Rods:
Forged-Steel, I-Beam

Intake Manifold:
Cast Aluminum

Injectors:
Bosch

Injection:
Direct Injection (DI), Mechanical Injection Pump, Mechanical Fuel Injectors

Fuel Pump:
Bosch VP44 Injection Pump

Aspiration:
1998.5-2002
Holset HX35W Turbocharger, Air-To-Air Intercooler
2001-2002 (Automatics)
Holset HY35W Turbocharger, Air-To-Air Intercooler
Valvetrain:
OHV, 4 Valves Per Cylinder, Solid Lifter Camshaft

Valve Lash (Clearance):
Exhaust Valve:
0.020″ (Engine Cold)

Intake Valve:
0.010″ (Engine Cold)
Weight:
Approx. 1,150 lbs (Dry)

Oil Capacity:
12 qts w/ Filter (11.4L)

Governed Speed:
3,200 rpm

Horsepower:
1998.5-2000
215 hp @ 2,700 rpm (Auto Trans)
235 hp @ 2,700 rpm (Manual Trans)
2001-2002
235 hp @ 2,700 rpm (Auto trans)
245 hp @ 2,700 rpm (H.O.) (Manual trans)
Torque:
1998.5-2000
420 lb-ft @ 1,600 rpm (Auto Trans)
460 lb-ft @ 1,600 rpm (Manual Trans)
2001-2002
460 lb-ft @ 1,400 rpm (Auto Trans)
505 lb-ft @ 1,600 rpm (H.O.) (Manual Trans)
Battery:

Group Size 27


Transmissions:
1998.5-2002
NV4500 5-Speed Manual
1999-2002
NV5600 6-Speed Manual (1.25″ Input Shaft)

1998.5-2002
47RE 4-Speed Automatic
2001-2002 (H.O.)
NV5600 6-Speed Manual (1.375″ Input Shaft)
Fluid Specifications & Capacities
Engine Oil:
15W-40
Ambient Temperature > 10° F
12.0 Qts Capacity w/ Oil Filter (11.35L)

10W-30
Ambient Temperature 0 – 30° F w/o Block Heater, < 0° F
12.0 Qts Capacity w/ Oil Filter (11.35L)

5W-30
Ambient Temperature < 0° F w/ Block Heater
12.0 Qts Capacity w/ Oil Filter (11.35L)
Engine Coolant:
50/50 Mixture –
Mopar 5 year/100,000 mile, Distilled Water
Approx. 6 Gallon Capacity

Automatic Transmission Fluid:
47RE
4-Speed
ATF+4
4.0 qts Service Refill Capacity
14.5 – 16.5 qts Dry Fill Capacity
Manual Transmission Fluid:
NV4500
5-Speed
SAE 75W-90
4.0 qts (8 pts)
NV5600
6-Speed (H.O.)
Mopar Manual Transmission Fluid
4.75 qts (9 pts)
Transfer Case Fluid:
NV231HD
ATF+4
1.25 qts
NV241
ATF+4
2.3 qts

NV241HD
ATF+4
3.25 qts
Front Differential Fluid:
Dana 60
SAE 75W-140
3.15 qts
9.25″ AAM
SAE 75W-90 GL-5
2.45 qts
Rear Differential Fluid:
Dana 70 2WD
SAE 75W-140
3.5 qts

Dana 70 4WD
SAE 75W-140
3.9 qts

Dana 80 2WD
SAE 75W-140
3.2 qts

Dana 80 4WD
SAE 75W-140
4.8 qts
10.5″ AAM
SAE 75W-90 or 75W-140* GL-5
2.65 qts
11.5″ AAM
SAE 75W-90 or 75W-140* GL-5
3.8 qts
*Recommended by Manufacturer when Towing
Maintenance Schedule
Service Procedure
Interval
Replace Engine Oil & Filter:
6,000 miles/6 months under normal driving conditions
3,000 miles/3 months under severe driving conditions
Replace Fuel Filter:
12,000 miles/12 months under normal driving conditions
6,000 miles/6 months under severe driving conditions
Replace Air Filter:
24,000 miles/24 months
Engine Cooling System:
52,500 miles/36 months and then every 24,000 miles/24 months
Check/Adjust Valve Lash:
24,000 miles/24 months
Replace Automatic Transmission Fluid & Filter:
30,000 miles
Adjust Automatic Transmission Bands:
24,000 miles/24 months
Replace Manual
Transmission Fluid:
60,000 miles
Replace Transfer Case Fluid:
120,000 miles