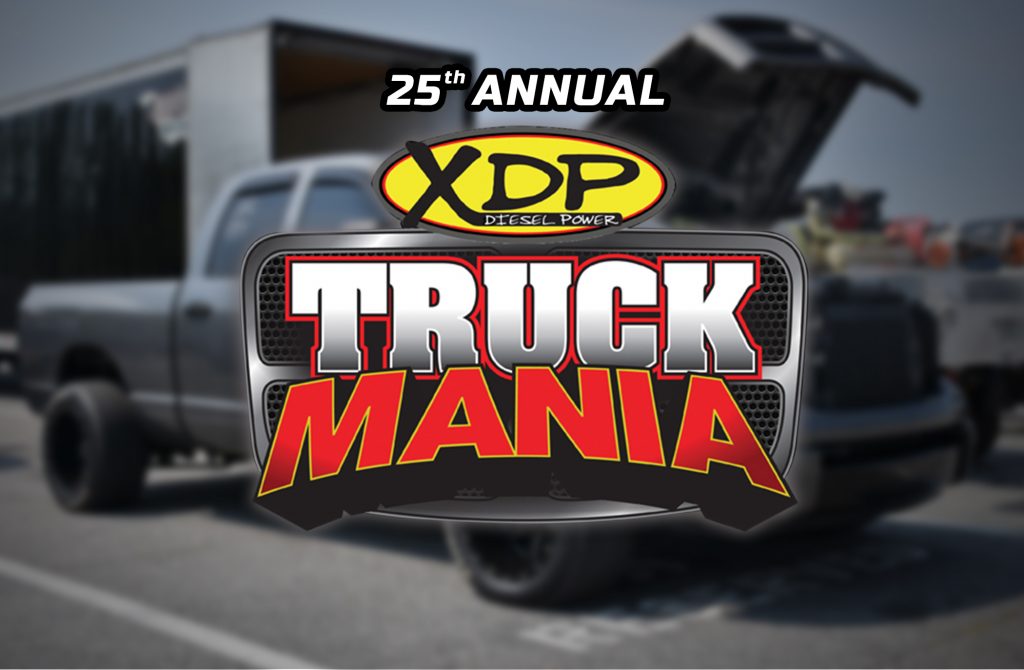 Join us in Mechanicsville, Maryland at Maryland International Raceway on Saturday, June 15th for the 25th Annual XDP Truck Mania! This all-truck event features a huge truck show and vendor midway, race classes for all types of trucks, a daisy dukes contest, burnout contest, car-crushing monster trucks, and more!!!
Event Highlights:
Show N' Shine
Vendor Midway
All-Truck Drag Racing
Daisy Dukes Contest
Big Wheel Races
Burnout Contest
Car-Crushing Monster Trucks & MORE!
Event Schedule:
Gates Open: 11:00 AM
Truck Show Registration: 11:00 AM – 3:00 PM
Time Runs: 11:00 AM – 4:00 PM
Truck Show Judging: 12:00 PM – 4:00 PM
Burnout Contest: 3:00 PM
Monster Trucks & FireTruck Wheelstander: 4:30 PM
Eliminations: 5:00 PM
Truck Show Awards: 5:00 PM
Daisy Dukes Contest: 6:00 PM
Event Concludes: 8:00 PM
Admission:
Spectator Admission: $25
Juniors: $10
Kids 6-11: $5
Spectator Parking: Free
Pit Parking: $10
RV Parking: $30
Location:
27861 Budds Creed Road
Mechanicsville, MD 20659
Official Link: 25th Annual XDP Truck Mania