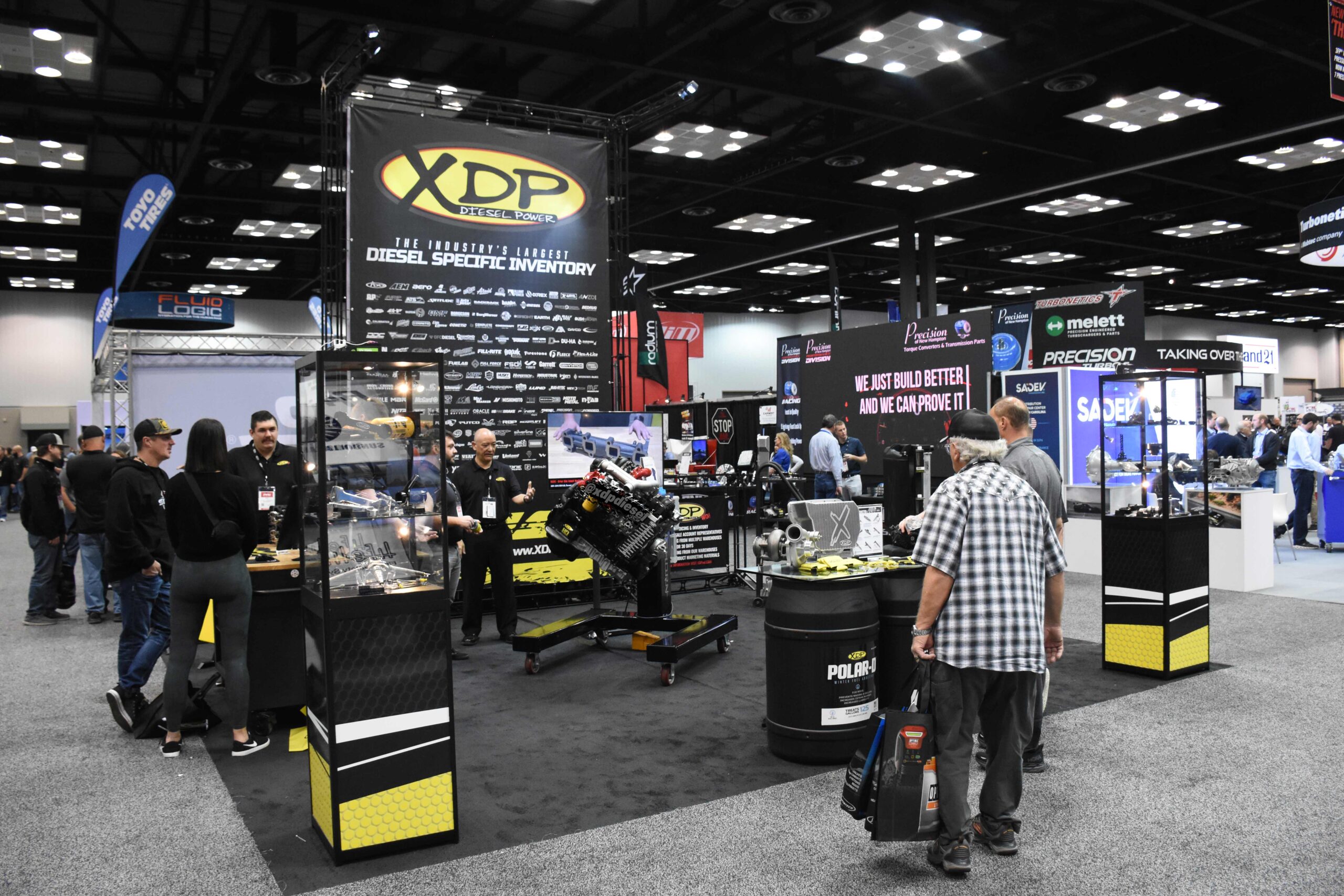 SAVE THE DATE:
XDP is proud to be attending and exhibiting at this year's 2023 Performance Racing Industry (PRI) Trade Show. PRI runs from December 7-9 at the Indiana Convention Center and Lucas Oil Stadium in downtown Indianapolis.
ABOUT THE SHOW:
PRI showcases the latest products, services, machinery, trailers, and simulation & testing technologies for the racing industry. This provides the opportunity to network face-to-face with industry leaders. PRI is a can't miss event if you're a member of the motorsports industry.
Since its inception, PRI has served as the motorsports industry's key source for trends, new products, business strategies, and more. The annual PRI Trade Show features over 1,000 companies exhibiting in more than 3,400 booths. This includes professional race teams, retail shops, warehouse distributors, engine builders, fabricators, dealers, installers, jobbers, and media.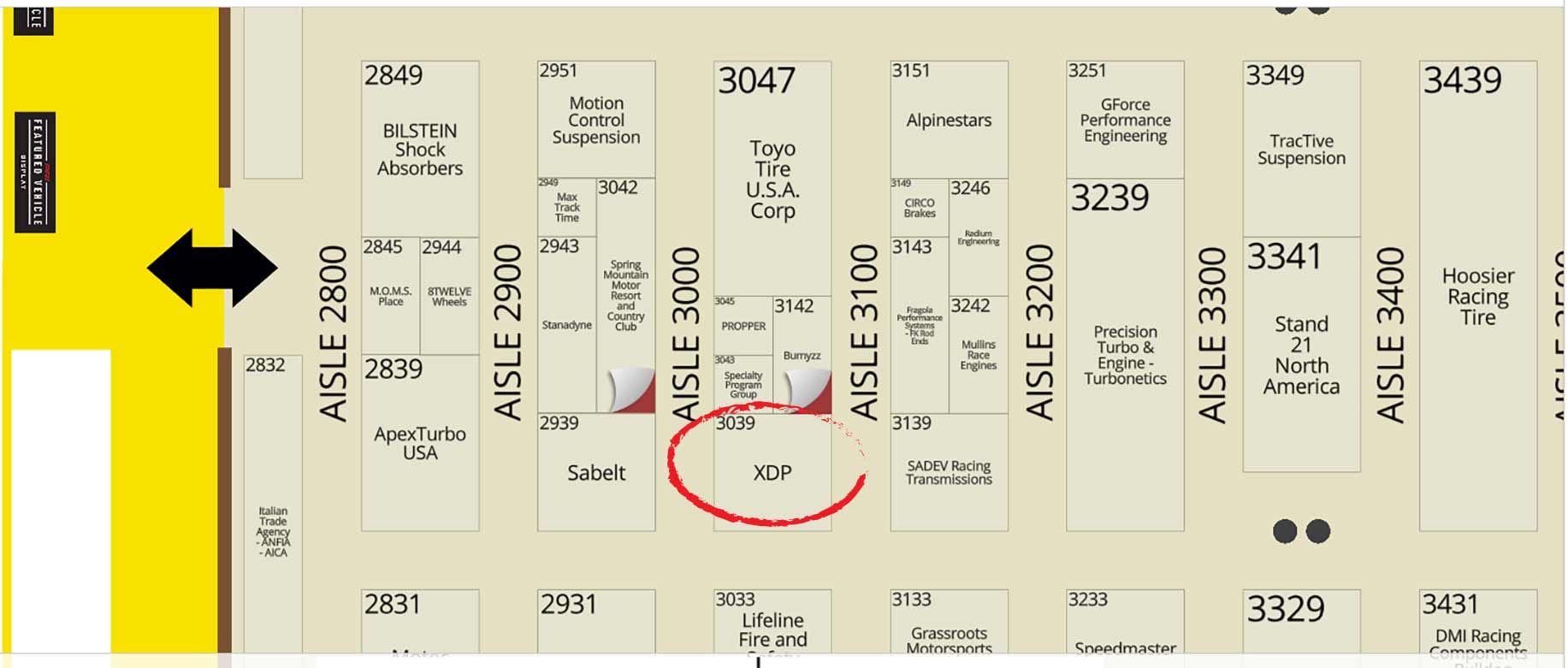 VISIT OUR BOOTH:
Don't miss your chance to see XDP's latest products and more at the most influential business event in racing! Come visit XDP at booth 3039 from December 7-9 at the Indianapolis Convention Center.
PRI membership is required to attend or exhibit, as this event is not open to the general public.
INDIANA CONVENTION CENTER & LUCAS OIL STADIUM HOURS:
| | |
| --- | --- |
| Thursday, December 7 | 9:00 am – 5:00 pm |
| Friday, December 8 | 9:00 am – 5:00 pm |
| Saturday, December 9 | 9:00 am – 4:00 pm |
EXHIBITOR & MEDIA ACCESS ONLY:
| | |
| --- | --- |
| Thursday, December 7 | 7:00 am – 9:00 am |
| Friday, December 8 | 8:00 am – 9:00 am |
| Saturday, December 9 | 8:00 am – 9:00 am |
REGISTRATION HOURS:
| | |
| --- | --- |
| Monday, December 4 | 8:00 am – 5:00 pm (Exhibitor Only) |
| Tuesday, December 5 | 8:00 am – 5:00 pm (Exhibitor Only) |
| Wednesday, December 6 | 8:00 am – 5:00 pm |
| Thursday, December 7 | 7:00 am – 4:00 pm |
| Friday, December 8 | 8:00 am – 4:00 pm |
| Saturday, December 9 | 8:00 am – 3:00 pm |
MEDIA CENTER HOURS:
| | |
| --- | --- |
| Wednesday, December 6 | 8:00 am – 5:00 pm |
| Thursday, December 7 | 7:00 am – 5:00 pm |
| Friday, December 8 | 8:00 am – 5:00 pm |
| Saturday, December 9 | 8:00 am – 4:00 pm |
PRESS CONFERENCE CENTER HOURS:
| | |
| --- | --- |
| Thursday, December 7 | 7:00 am – 5:00 pm |
| Friday, December 8 | 8:00 am – 5:00 pm |
| Saturday, December 9 | 8:00 am – 4:00 pm |
COAT CHECK HOURS (ICC) & (LOS):
| | |
| --- | --- |
| Thursday, December 7 | 7:00 am – 6:30 pm |
| Friday, December 8 | 7:00 am – 6:30 pm |
| Saturday, December 9 | 7:00 am – 5:30 pm |