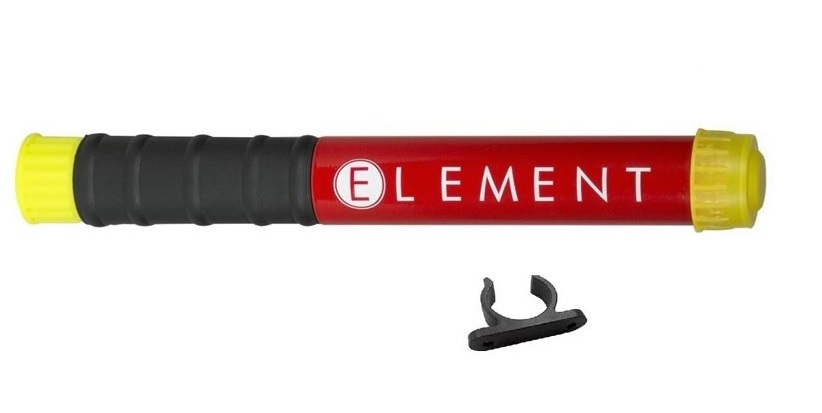 The Element Fire Extinguisher is a game changer in fighting all major classes of small to medium size fires. It fights all major fire classes including A, B, C and K. This breakthrough technology was originally developed for the space program and battles fire by interrupting the chain of combustion on the molecular level. It extinguishes a fire without removing the oxygen or making a mess. The Element lasts 5X longer than a traditional 5lb fire extinguisher and is about 80% smaller! To sum it all up, it takes up less room and is much more efficient than a typical fire extinguisher.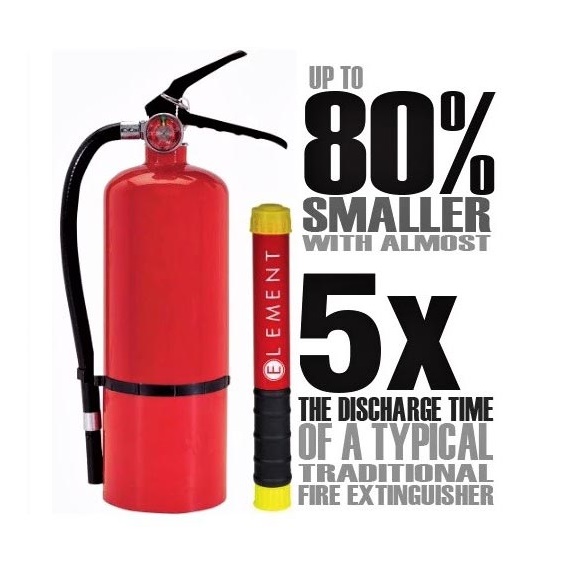 Easy to Store and Transport:
The compact size of the Element makes it ideal for use Powersports and Garage use. It's so small you can easily store it in the glove box of your vehicle in case of an emergency. The Element is also ideal to mount in your trailer or in the garage – you never know when you might need it! A wide variety of add-on mounting options for custom applications are also available.
Non-Toxic Extinguisher:
The discharge from this extinguisher is safe to breathe and both non-corrosive plus non-toxic for animals and children.
Less Discharge Residue:
Leaves virtually no residue! Even in the most extreme cases it would be so much less than a traditional extinguisher that it would be comparatively nonexistent.
Long Service Life:
There are no moving parts or gas under pressure with this extinguisher. The solid construction offers no required maintenance to keep it in proper working order.The Element extinguisher is also unaffected by extreme heat or humidity. As another benefit there is no effective expiration and has been tested to work in temperatures ranging from -140F to +320F.
For more information on Element Portable Fire Extinguishers and available mounts – Click Here