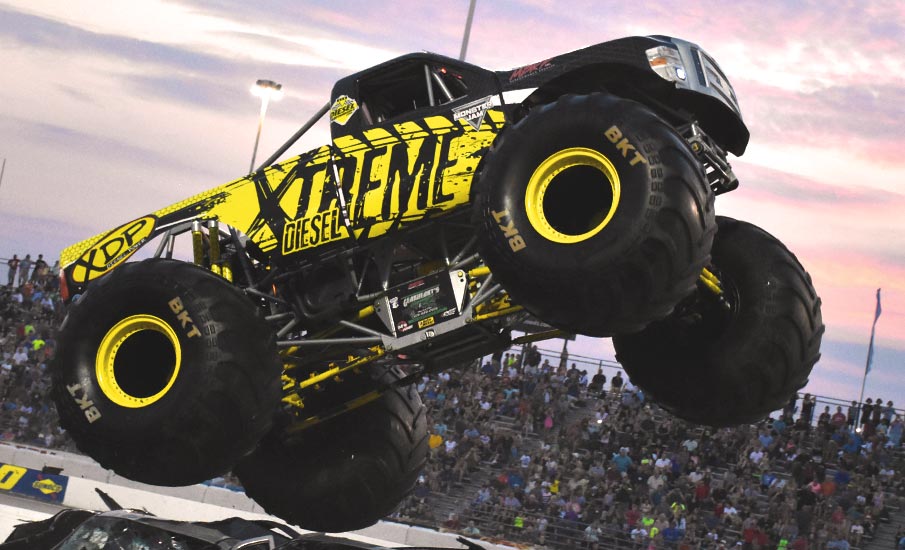 Join us on Saturday September, 15th at Old Bridge Township Raceway Park in Englishtown, NJ for the 42nd Annual U.S. Diesel Truckin' Nationals! Raceway Park will continue their tradition of having one of the largest Big Rig events in the country! On Saturday September 15th, this big rig only event will feature more than 500 entries in their prestigious Show N' Shine, a massive vendor marketplace and draw in over 20,000 fans in the grand stands with the evening Monster Truck and Thrill Show.
**Raceway Park Restructure**
The owners of Raceway Park have leased a portion of the drag strips, paved pit areas, paved parking lots, offices, garage, and the motocross track to an insurance company. Because of this, the USDTN event has changed significantly. Going forward, there will be NO DRAG RACING at the U.S. Diesel Truckin Nationals. Raceway Park has also decided to re-focus this event by bringing it back to where it started with BIG RIGS ONLY. Raceway Park will have NO DIESEL PICKUP classes at the U.S. DTN, and they will NOT ALLOW ANY DIESEL PICKUPS to enter the event. This is a big rig only event hosted by Raceway Park.
Event Highlights:
Big Rig Show N' Shine
MASSIVE Vendor Marketplace
Evening Monster Truck & Thrill Show
XDP's "Xtreme Diesel" Diesel Powered Monster Truck
Location:
Old Bridge Township Racway Park
230 Pension Road
Englishtown, NJ 07726