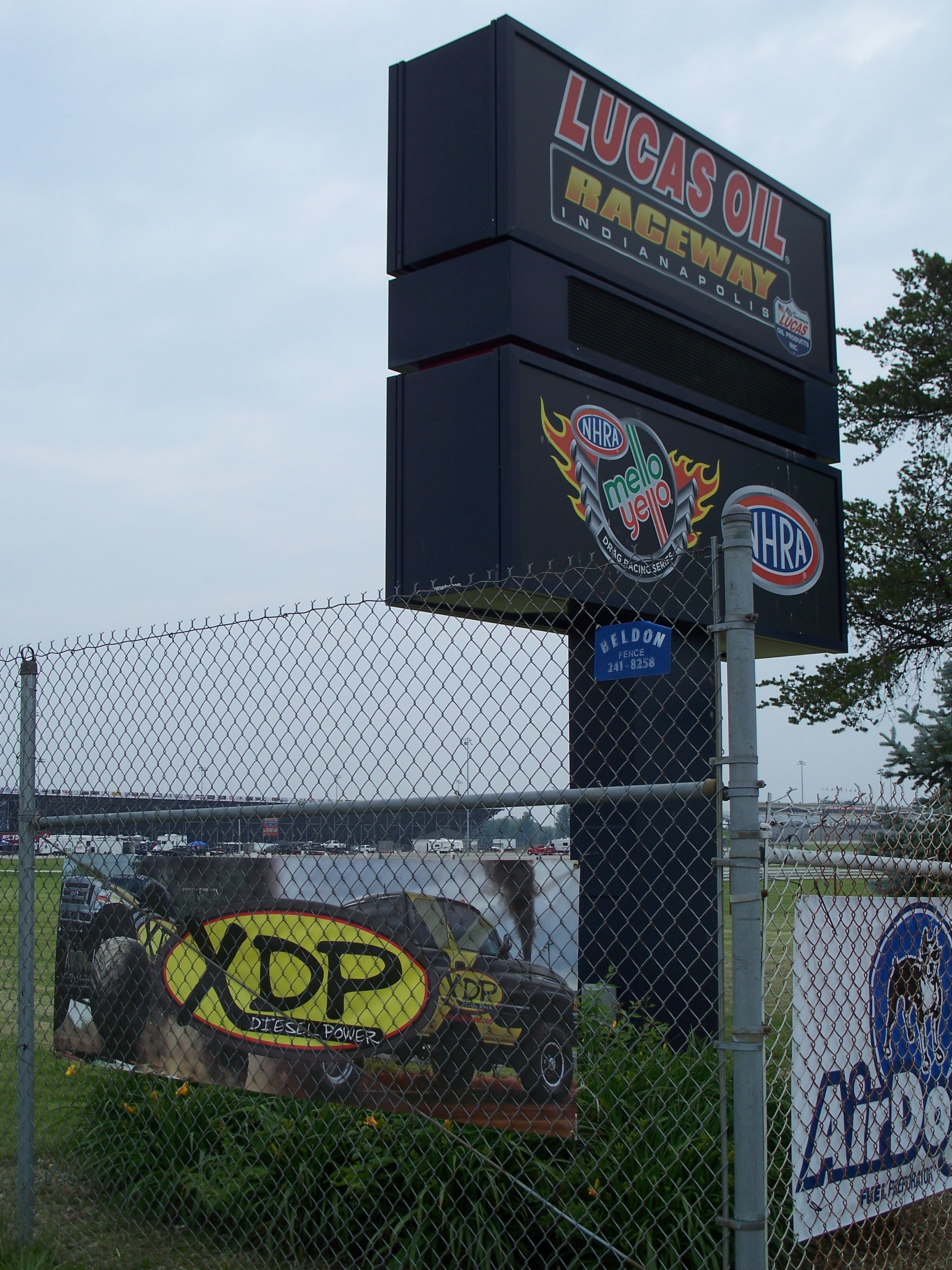 This past weekend XDP and the XDP Diesel Powered Monster Truck race team set up at the NHRDA's 6th annual Indiana Diesel Shootout at Lucas Oil Raceway in Indianapolis. With a high of 77 and partly cloudy skies, the weather could not have been better for diesel racing excitement. With the spectator gates opening at 9 am, vendor row and the stands began to flood with people ready for a day of diesel action.
Dave and Michelle from the XDP monster truck race team joined us at the XDP tent to sell XDP apparel and posters to help support their racing team. The XDP tent was packed for the majority of the day with enthusiasts taking advantage of XDP show specials for performance parts and getting answers to their technical questions. Special thanks to Nick at MBRP for sending people our way for their exhaust needs.
Qualifying racing started at 10 am with what turned out to be a record-breaking day for Wade Moody. Wade ran a 7.48 in the first round of qualifying and ended up winning the class with a 7.81 run in his Duramax-powered S-10. Once drag racing was over, the focus shifted to the brand-new permanent sled pull track at Lucas Oil Raceway. With dozens of trucks signing up in 4 different classes, it was sure to be a great day to break in the new track. The event also hosted a burnout contest and a dyno for anyone looking to see what their truck could put down on the rollers. The event lasted well past 9 pm and was definitely a day to be remembered. We certainly look forward to coming back next year for another awesome day of diesel excitement at Lucas Oil Raceway.  Watch the XDP event page for updates on where XDP will be next and come out and enjoy these events with us!
Join XDP and the XDP Monster Truck Race Team displaying and racing June 22-23 at the next 4 Wheel Jamboree at Ozark Empire Fairgrounds in Springfield Missouri.