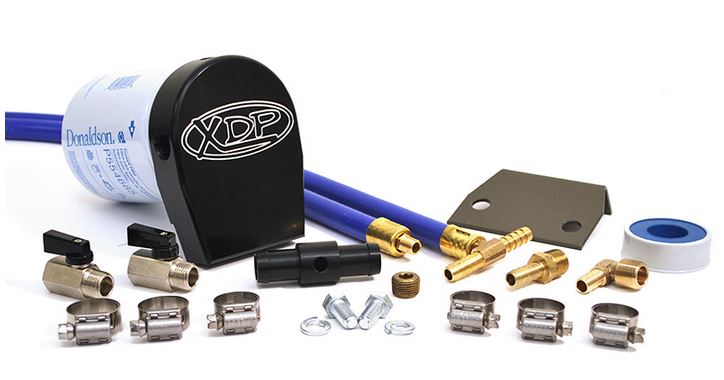 The XDP 6.4L Coolant Filtration System XD177 is an excellent add-on for any stock or modified 2008-2010 Ford 6.4L Powerstroke. Because of the cast engine design, contaminants such as casting sand and sediment are commonly left over after the engine is manufactured. These contaminants are known to damage many components in your cooling system. By removing them, you are able to extend the life of your coolant, water pump, EGR coolers and other vital components.
This entire kit can be installed with just a few basic hand tools!
Step 1: Relieve the pressure from the coolant system by loosening the radiator fill cap slowly.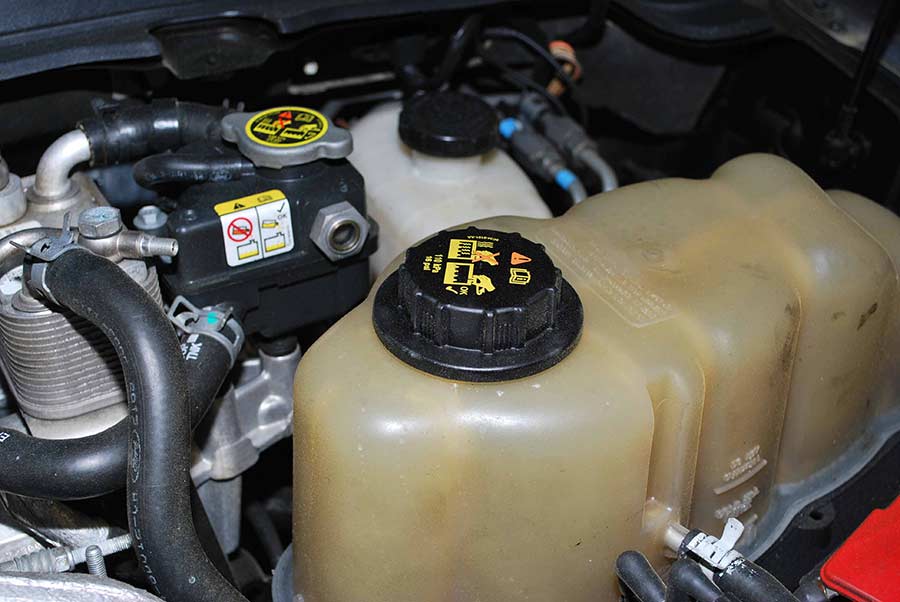 Step 2: Drain approximately two gallons of coolant from the truck (driver side bottom of the radiator).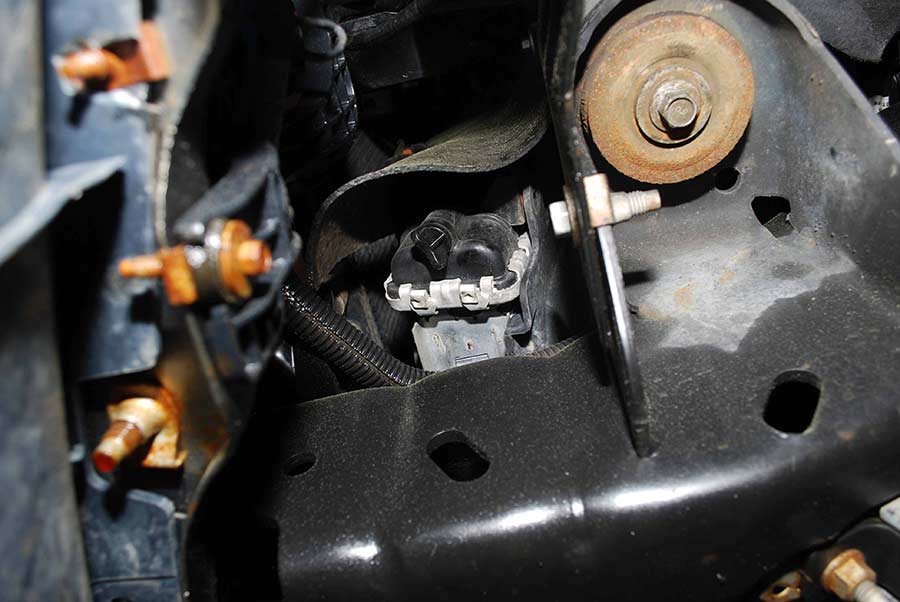 Step 3: Assemble XDP Filter Base and mounting bracket with supplied hardware.
Step 4: Using the supplied thread seal tape, go over all of your threaded fittings to ensure you have a proper seal.
Step 5: Install the ball valves into the filter base and the barbed fittings into the ball vales. The 90 degree barbed fitting installs above the XDP logo and the straight barbed fitting installs to the left of the XDP logo.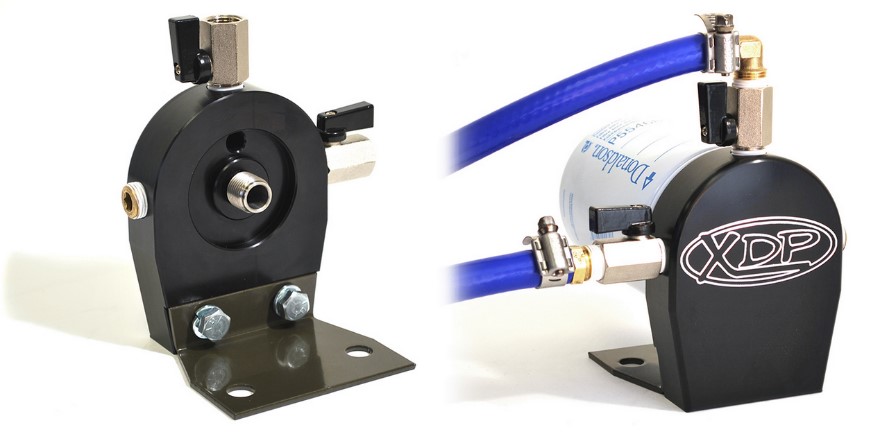 Step 6: Plug the remaining filter base hole using the hex socket plug.
Step 7: Thread the coolant supply line into the hose coupler.
Step 8: Remove your air intake housing/box to gain access to you factory heater core line.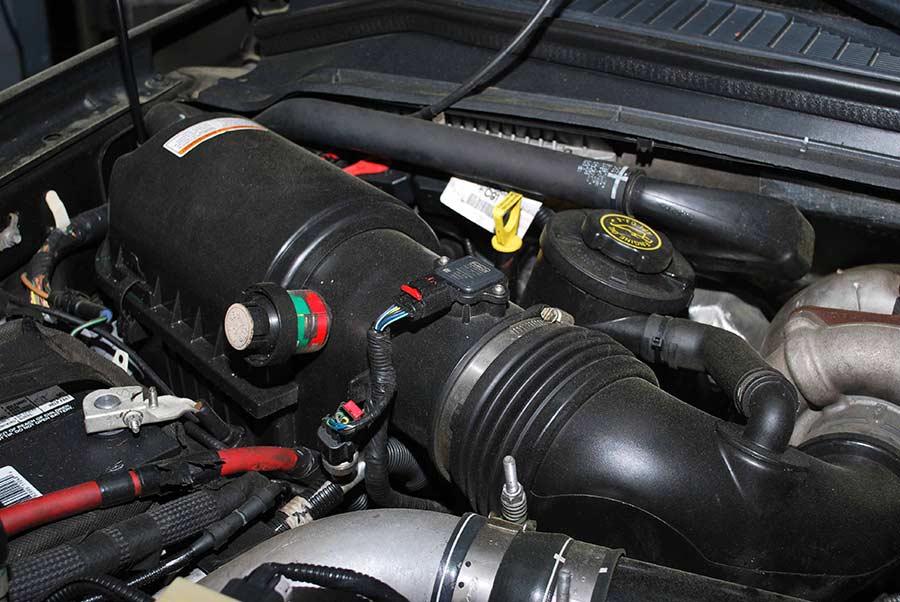 Step 9: Cut your lower heater core line and install your coolant supply line using the larger hose clamps.

Step 10: Locate the coolant return line on the top passenger side of the radiator. Cut this line and install your coolant return line using the smaller hose clamps.
Step 11: Mount the XDP filter base using two passenger side transmission crossmember bolts. Remove the two nuts and mount the assembled filter base and bracket in place. Tighten the nuts back down.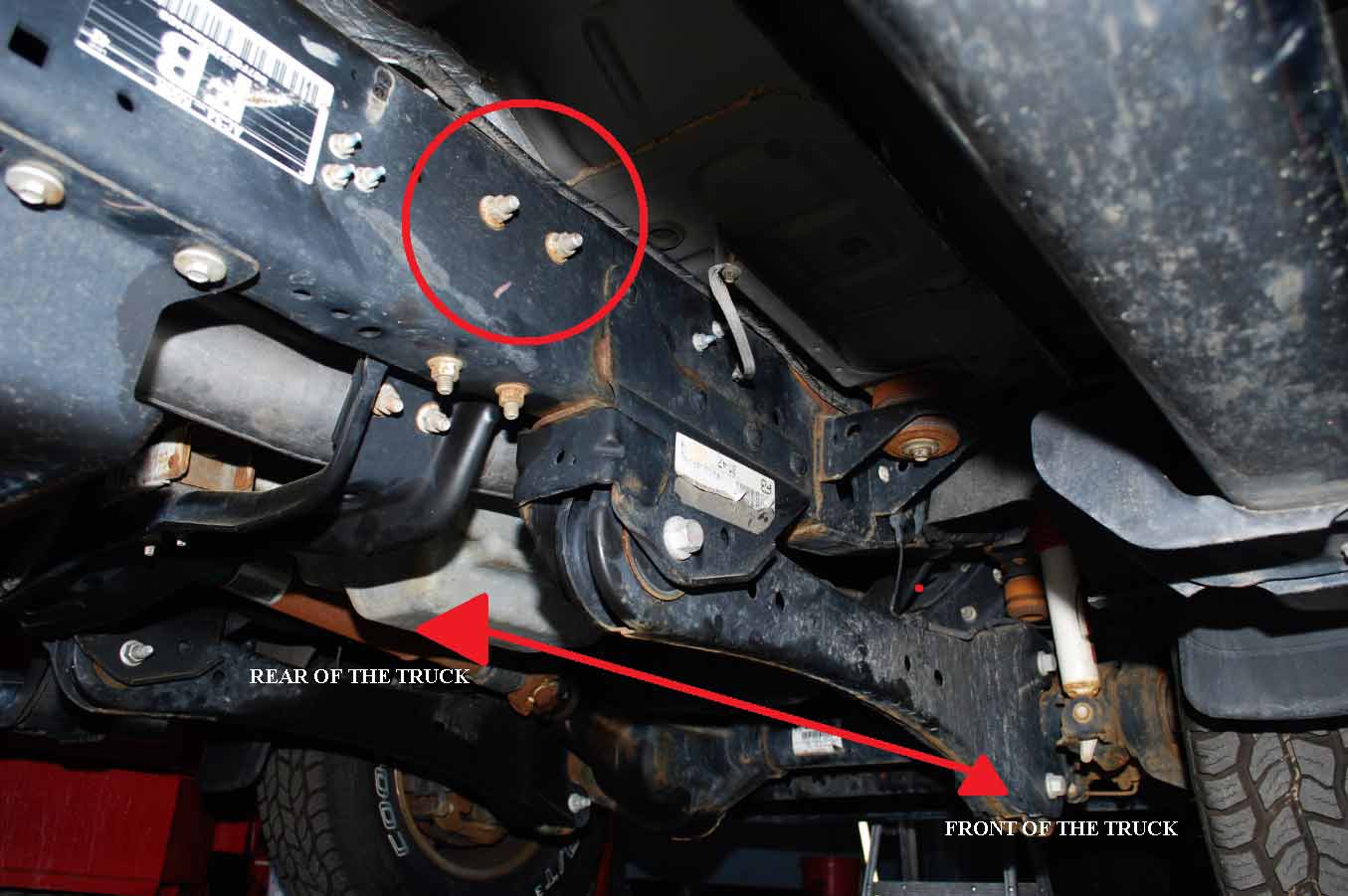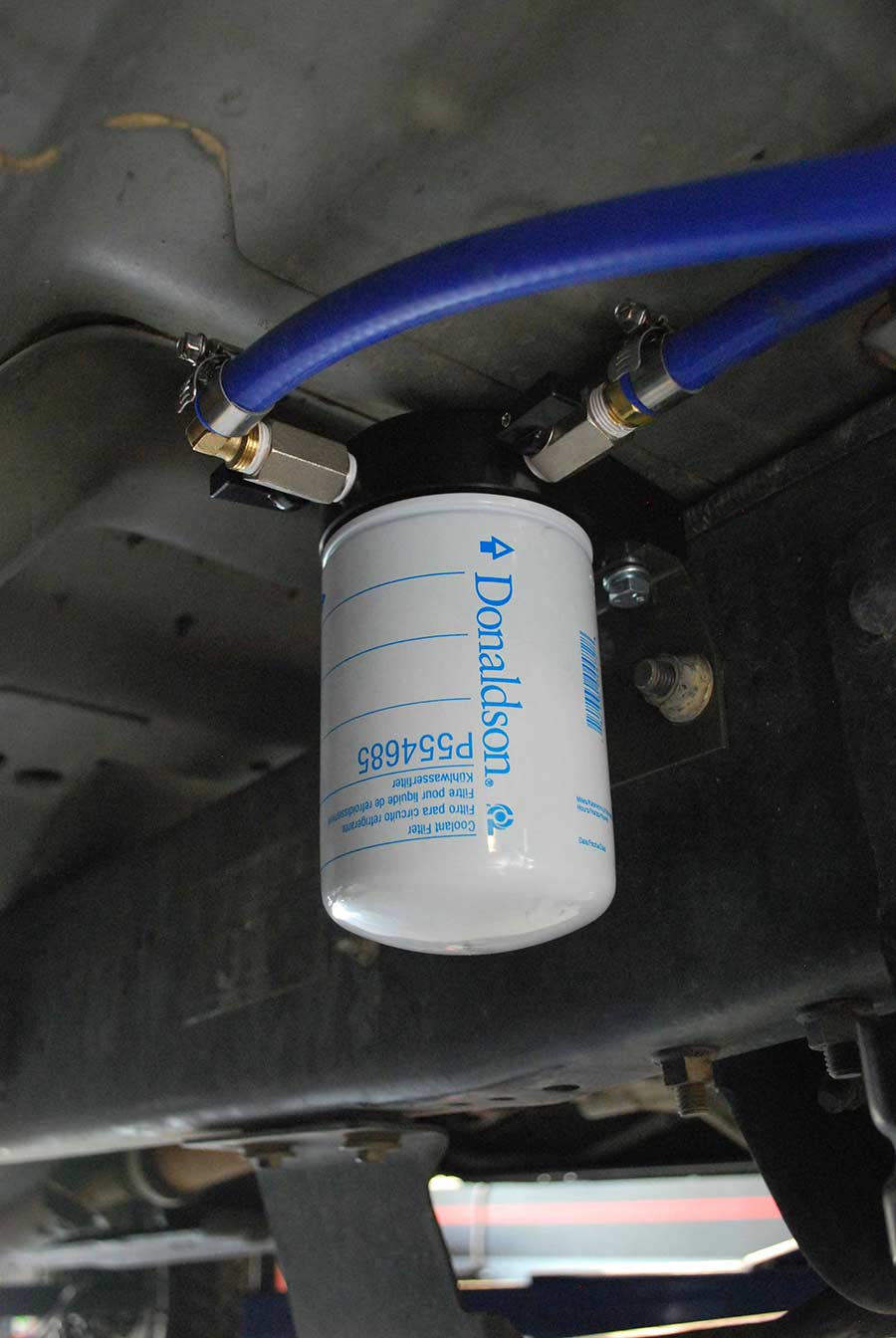 Step 12: Route the coolant hoses along frame rail and plumb the lines into the filter base using the smaller hose clamps. The coolant supply, the larger T, will plumb into the 90 degree barbed fitting on the filter base. The coolant return, the smaller T, will plumb into the straight barbed fitting. (Removal of the passenger inner fender liner will make routing of the coolant hoses easier.)
Step 13: Lubricate the seal and install the Donaldson P554685 Coolant Filter onto the filter base.
Step 14: Refill the coolant system back to Ford Specifications.
Step 15: Be sure the valves are in the open position. Inspect for any leaks and top off the coolant as needed.
Initially, the filter should be changed after 1 month of use. The second and third filter should be changed in 3 month intervals. After that the filter can be changed on a yearly basis.
Purchase the XDP 6.4L Coolant Filtration System XD177 – Click Here!