Who doesn't love a good Jamboree!? WE SURE DO! July is always marked as an exciting and busy month for the XDP crew. In true XDP fashion, we made our presence well-known and for all to experience at the 28th Annual 4-Wheel Jamboree Nationals in Bloomsburg Pennsylvania. With us again this year was the fan-favorite Dave Radzierez piloting the XDP Diesel Powered Monster Truck, as well as the XDP Diesel Rat Rod with builder Frank Mohr! Both of which are always a sight to see! The weekend-long event gives everyone in the North-East a chance to get in on the excitement, bringing action-packed events every single day and over three-thousand custom vehicles to see.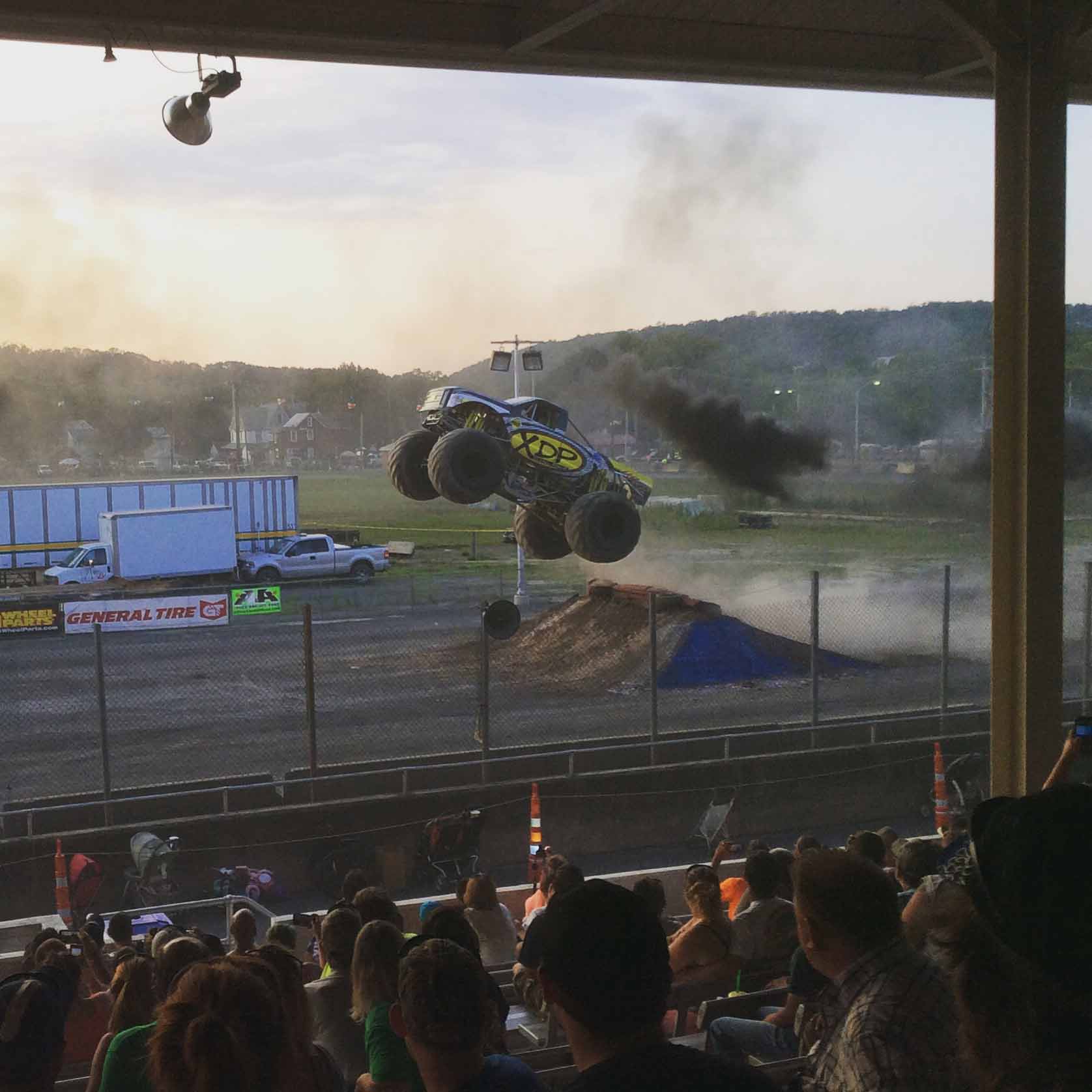 Once again the weather was great and provided ample opportunity for everyone to make the best possible attempt at achieving 4-Wheel Jamboree greatness. With events ranging from the Mud-Bog challenge to the Miss 4-wheel Jamboree Nationals contest and everything in-between, everyone was sure to have a great time attending. The weekend was packed with energy and excitement stemming from the Mud-Bog Challenge, Mickey Thompson Tough Trucks Challenge, NMRO Championship Mud Drag Racing, Dick Cepek Show-N-Shine competition, and the General Tire Monster Truck Thunder Drags & Freestyle Competition.
If you were there, you know how much of that energy and excitement was brought on by the XDP Monster Truck on Saturday! Driver Dave Radzierez managed to run the truck so hard he broke the right-rear spindle and hub not only once, but twice in one day! It was incredibly exciting to watch and should you have been lucky enough to stop by the XDP booth after the morning race, you were able to see first-hand the carnage and full repair of the rig. Dave and his team bring only top notch efficiency to these events and will stop at nothing to ensure another crowd-pleasing run. Dave is truly versed in proper showmanship when it comes to pleasing the crowd and will stop at nothing to get everyone on their feet!
Thanks to all who attended and stopped by the XDP booth, and we look forward to seeing you all again next year for another Jambo!
See photos on our Facebook and Instagram page!