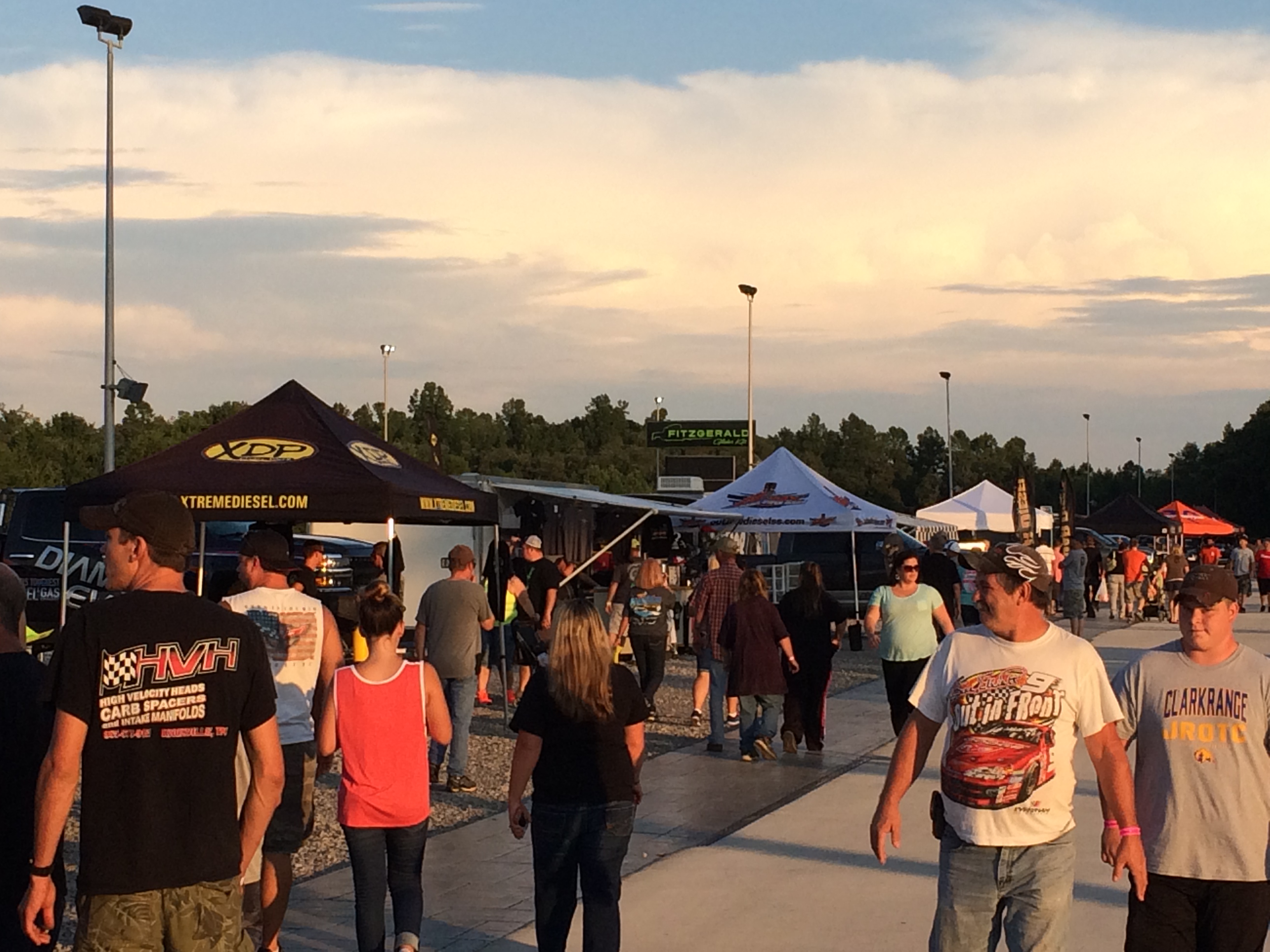 Over the weekend XDP journeyed back out to the wonderful state of Tennessee for the 2016 Rocky Top Diesel Shootout presented by RLC Motorsports. The two-day action packed event was a stop for the Outlaw Diesel Super Series (ODSS) and the Pro Pulling League (PPL) as well so it was sure to draw a large crowd.
The event kicked off on Friday afternoon with drag racing test-n-tune and host of venders set up to showcase the latest and greatest parts in the high performance diesel industry. Saturday was crammed with a multitude of events such as: drag racing, sled pulling, and a dyno competition. As with Friday, numerous venders were present to show their support, chat with customers and check out the races.
Drag racing began on Saturday around 10:00 AM and included the following classes: E.T., 7.70, 6.70, Pro Street, Pro Mod and Pro Dragster. As the racing was wrapping up around 4:00 PM, everyone packed up and headed a short while down the road to the fairgrounds to watch the sled pulling. At 7:00 PM on the dot the first truck entered the track, hooked to the sled, and made the first pull of the night. The grandstands were packed elbow to elbow all night with eager and excited fans. The sled pulling classes included: 2.6, 3.0 and Superstock Diesel.
Overall, we at XDP had a great time at the event and look forward to returning next year to show our support. We would like to thank everyone over at RLC for hosting such a great event, we had a blast!