Team XDP Racing is back on the road again after a great weekend in Tampa, Florida. Our largest event to date, this Monster Jam show pulled in a massive crowd that quickly filled Raymond James Stadium, (home of the Tampa Bay Buccaneers).
Pulling out of Detroit last week, the Crew ran into a few problems with the trailer, leaving them on the side of the road. In other words, it was a mess! A failed brake component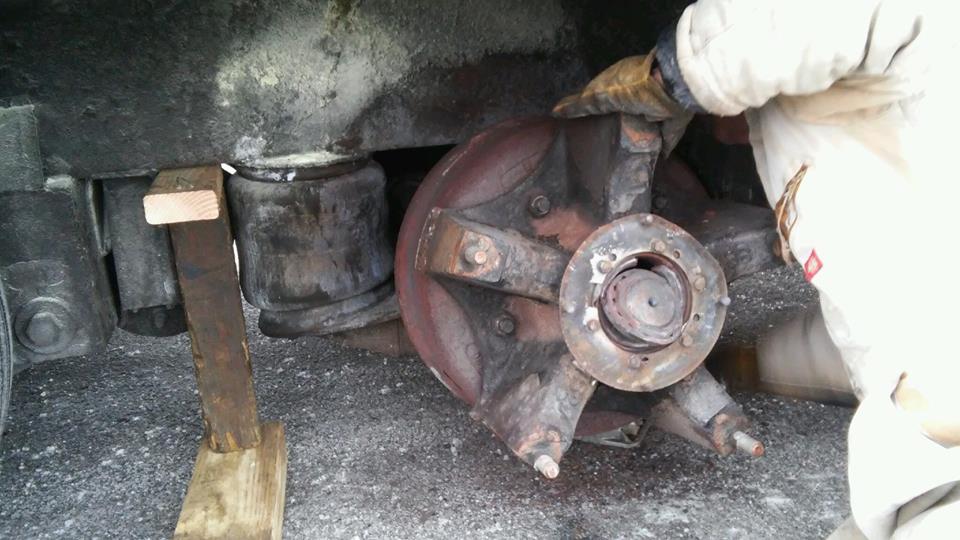 caused the brakes to overheat, melting the oil seal out of the hub, which caused a leak and the wheel bearing to seize, ultimately ENDING IN  A FIRE!
After the fire department came and put out the fire, the crew knew they only had one option, fix it and keep on truckin'! The crew got the trailer road-worthy again, and headed to Tampa for what ended up being the biggest show of the season so far.
Fast forward to Friday during the qualifying rounds and practice, XDP's Dave Radzierez put down a 21.346 second qualifying run, earning us a spot in the racing portion of the main event on Saturday night. Twenty-one seconds to get those enormous tires and truck around that entire stadium race course!? That's fast!
"The truck sounds great, runs great and everything is working well. I'm really enjoying my seat time in this new truck on the Monster Jam Tour." – Dave Radzierez
That Saturday afternoon the Monster Jam Pit Party kicked off mid-afternoon. Always one of our favorite parts of the event, Team XDP gets to hang out with our fans, sign autographs and show off the truck up-close. Onto the main event! The stadium was packed, and up first was racing. XDP's "Xtreme Diesel" won the first round. In the second round,  Dragon edged us out and took the win, knocking us out of racing.
The freestyle competition is always a fan favorite, and Dave knows it. Coming out hot, Dave had a great run blasting off some huge air, and getting plenty of noise out of the crowd. About halfway through, as Dave puts it he got a little "greedy" on the wheelies and stood the truck up just a tad too far to bringing it down on its side. The crowd went wild so even with an early finish Dave was happy to put on a show.
[youtube https://www.youtube.com/watch?v=040jUE6hFvE]
"That was the first rollover on the new "Xtreme Diesel" truck, but don't worry there's most likely many more on the way. Although I don't try to go out there and roll it on purpose, you never know where that fine line is if you don't cross it! – Dave Radzierez
That wraps it up for Tampa, Team XDP will be in Minneapolis, Minnesota this coming Saturday (2/11).