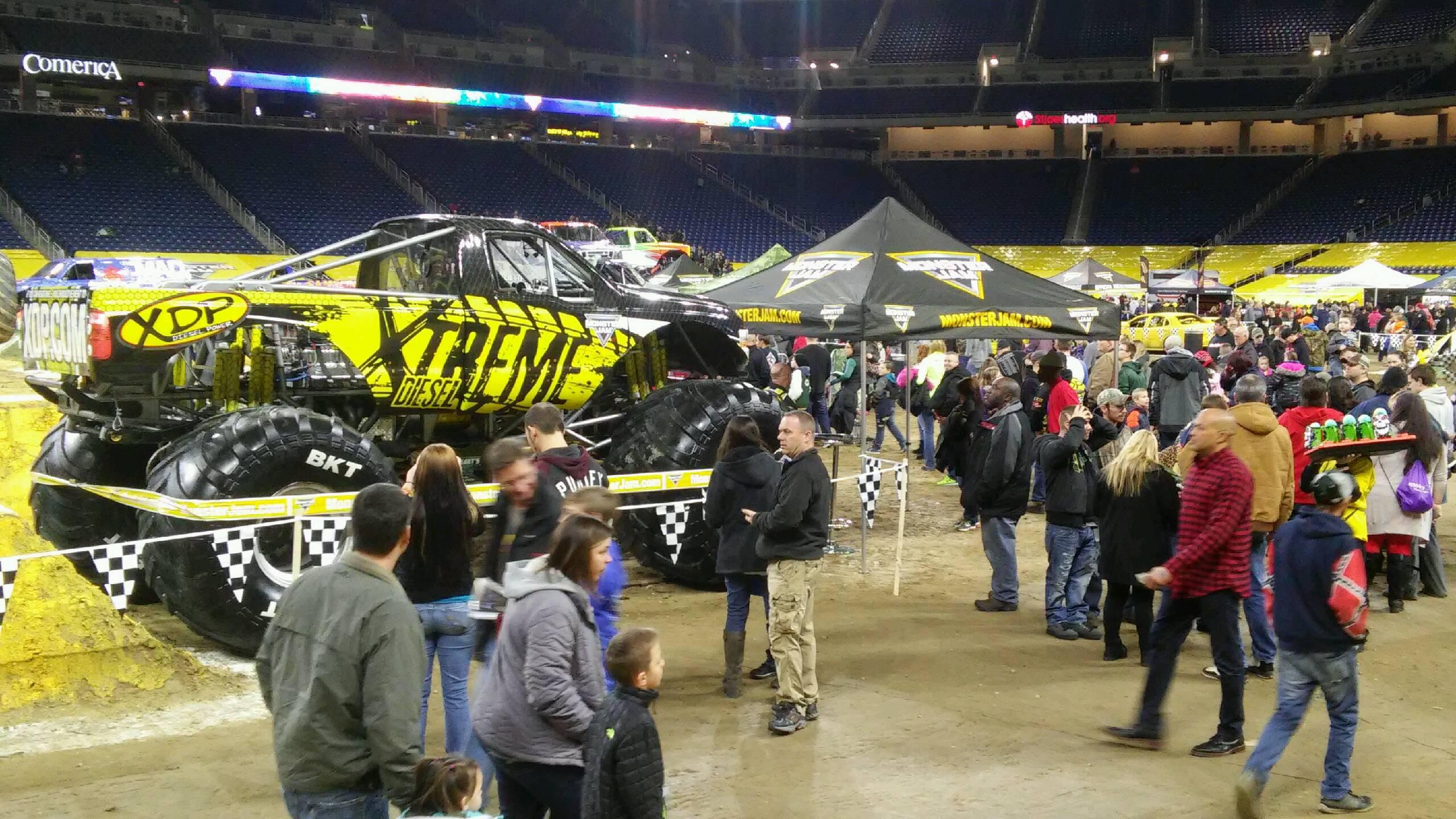 "It's the fans, the emails, the Facebook, it's all that stuff that keeps me going, keeps me working hard" said Dave Radzierez, during his intro interview on Saturday night while overlooking Ford Field at the first scheduled Monster Jam event in Detroit. One of the many stops this winter on the busy Monster Jam Stadium Tour.
On Saturday afternoon at Ford Field, the ground floor of the stadium quickly filled after the kick-off of the "Pit Party" where the competing trucks were put on display, and the fans got to come in and see them up-close while personally interacting with the drivers and crew.
Once show time rolled around, the stadium was filled and Dave went to work doing what he does best! Dave had a blast performing for the crowd and even with a minor power steering issue that kept us out of freestyle, Dave was able to take the win in the Wheelie Competition!
Overall, Team XDP had a great weekend in Detroit! Team XDP is all packed up and headed south to Florida. Look for us this coming weekend in Tampa!