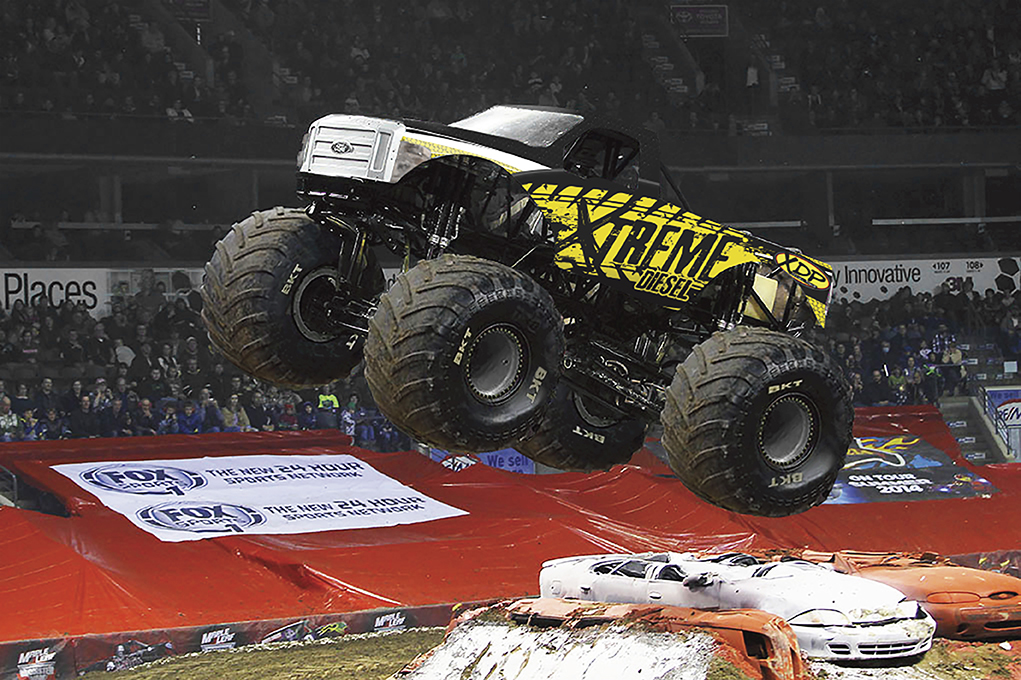 FOR IMMEDIATE RELEASE
XDP Unveils New Monster Truck For Monster Jam Stadium Tour 
New For 2017, XDP's Xtreme Diesel Monster Truck
Wall Township, NJ – January 23th, 2017 – Built to run on the nationwide Monster Jam Stadium Tour, XDP's new "Xtreme Diesel" Monster Truck has been officially announced by the Monster Jam organization. Starting in late January, the Stadium Tour consists of multiple events taking place around the country.
"The Monster Jam Series is the most action-packed live event on four wheels. Where world-class drivers compete in front of huge crowds all around the globe. Monster Jam features high octane spontaneous entertainment and intense competition with the most recognizable trucks in the world." -Monster Jam.
"We can't wait to get out there and put on a show for the fans. This was a long time in the making and we are looking forward to competing in the Monster Jam Series. I've got the best team behind me and I know we are going to have a great season!" -Dave Radzierez ("Xtreme Diesel" Driver).
Monster Jam Stadium Tour Event Schedule: Detroit, MI (Jan. 28), Tampa, FL (Feb. 4), Minneapolis, MN (Feb. 11), San Diego, CA (Feb. 18), Anaheim, CA (Feb. 25), El Paso, TX (Mar. 5-6). See www.XDPRacing.com for more information about XDP's "Xtreme Diesel" Monster Truck.
About XDP: Xtreme Diesel Performance (XDP) is a retailer, distributor, and manufacturer of high-quality diesel products designed to complement the Dodge, GM, and Ford lines of diesel pickup trucks. A nationwide company with an East Coast and West Coast location, XDP sets the bar for quality, service, and price making them your true "One Stop Shop for Power & Performance".
XDP
1758 State Route 34 North
Wall Township, NJ 07727
www.XDP.com
1-888-DIESEL-4