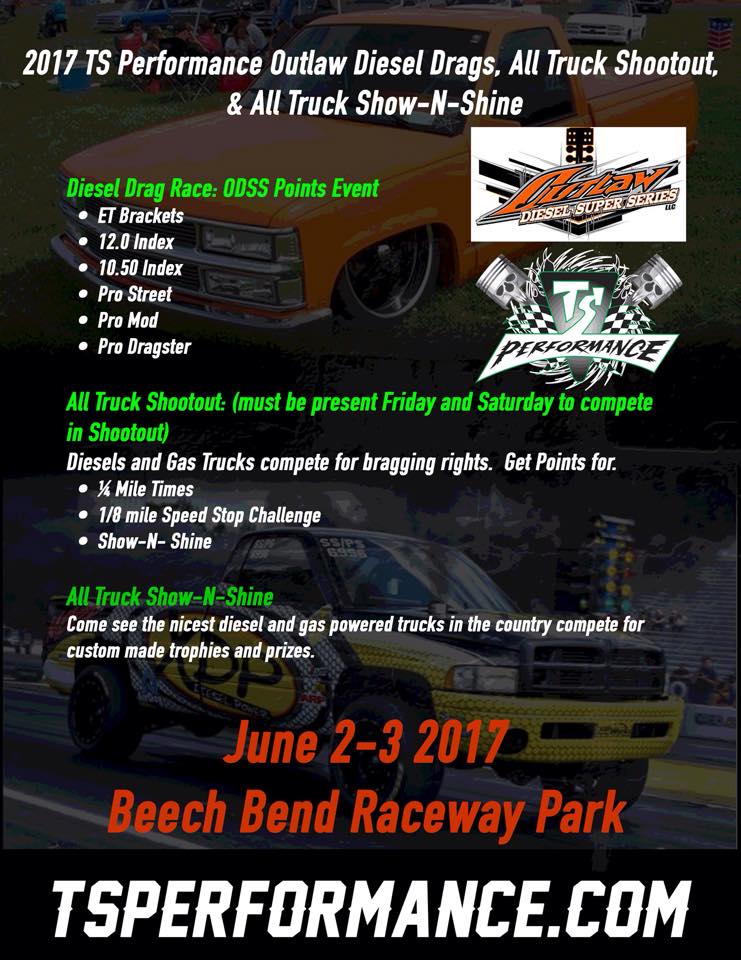 XDP headed to Bowling Green Kentucky recently to visit our friends at TS Performance and attend their long running and very popular, TS 2017 Outlaw Diesel Drags. This was a two-day event, filled with drag racing, dyno competition, bikini contest, and truck show-n-shine. The event also featured many vendors showing off their hottest new products.
The event began Friday with gorgeous weather and clear skies. Spectators filled the stands to enjoy some high horsepower drag racing, as well as visiting with vendors to check out their products and talk about diesel trucks. Saturday the gates opened nice and early.  With great weather again, clear skies and no rain in the forecast, spectators, racers and vendors were ready for another great day at the drag strip. Racing began about 10am with action packed races all day.
Overall, we at XDP had a great time this past weekend and we would like to thank everyone for coming out, stopping by the booth and showing their support. We would also like to thank TS Performance for the excellent show they put on each and every year.