Every year the crew behind the scenes at XDP works to bring exclusive giveaways to our fans. These prizes range from free truck parts to free gear and swag giveaways, and even gift cards. However, our latest giveaway was a bit more special for us, this one was for the kids! We decided to take a KidTrax Dodge Ram 3500 Dually, with a diesel of course, and have it custom wrapped to match our Team XDP Racing trucks, and give it away to one lucky child on social media.
All their parents had to do was enter. With a ton of entries, we noticed one submission posted by Jay that really stuck out to us. Shortly after his post telling his son's story, other fans started to rally behind Jay and his son Jackson.
Here's Jay's original entry:
"My 2-year-old son Jackson loves trucks so much that even after his recent second open heart surgery he couldn't wait to sit up and play with his trucks. Now while he is still currently in the hospital, every morning as soon as he wakes up he wants me to take him out and push him around the halls all day in the truck the hospital has! He would be ecstatic over that truck!"
The KidTrax Ram 3500 Dually Giveaway Winner
The winner was obvious, Jay and his son Jackson were chosen. In most cases, we simply collect the winner's information and send the prize on its way. However, after hearing Jackson's story, we wanted to do something extra special for him.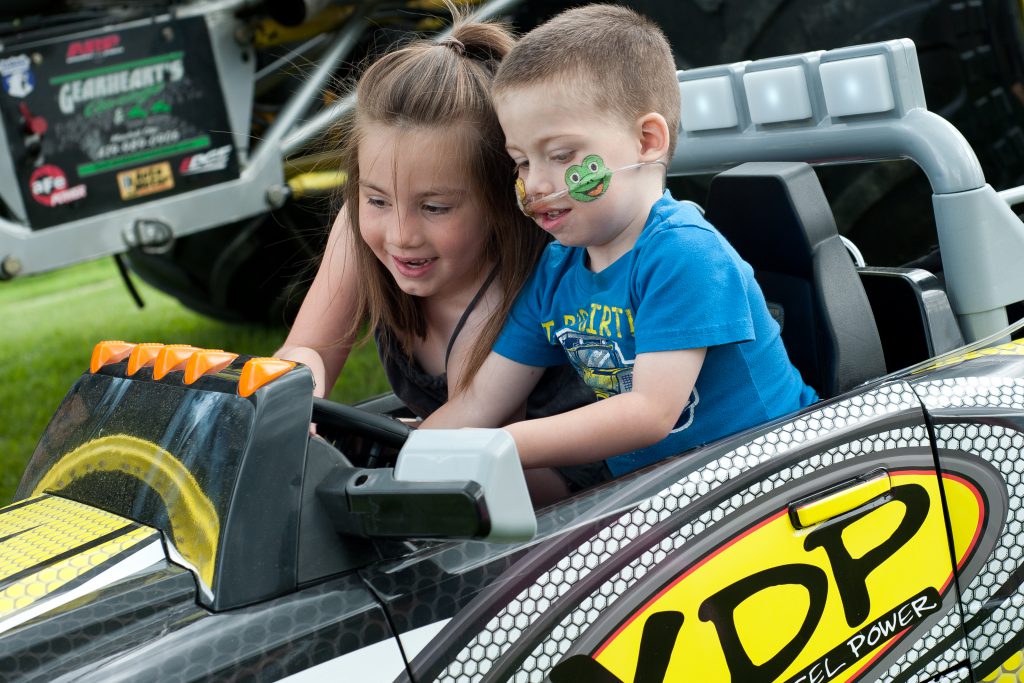 After some brainstorming with XDP's Dave Radzierez (Monster Truck Driver) and Michelle Simpson (Crew Chief), we came up with a plan to have Jackson and his entire family come up for lunch. They could get an up-close look at the Monster Truck, the shop, and most importantly Jackson would be getting a truck of his own, the XDP-wrapped KidTrax Ram 3500 Dually.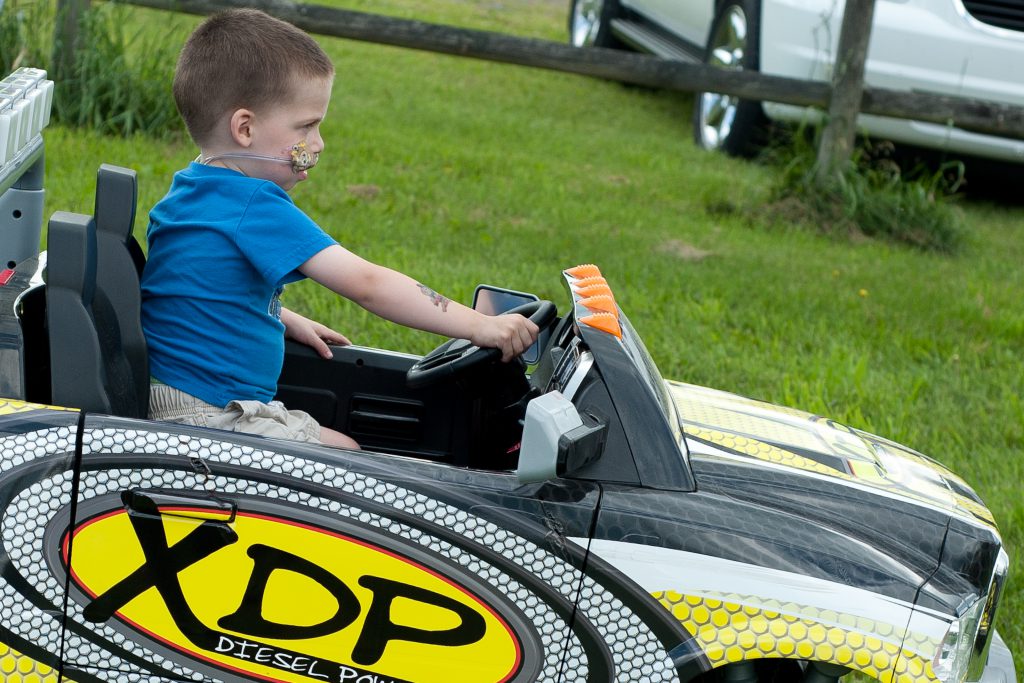 About a week later, Jackson and the whole family came out for a special day that only a few have ever experienced. Greeted by Dave and Michelle, Jackson got a chance to sit in the driver's seat of XDP's "Xtreme Diesel" Monster Truck, enjoyed a ride around the property in the UTV, and of course, Jackson got to go home with his XDP-wrapped KidTrax. All in all, it was a great time, and we are so glad to have met an incredibly brave young man, and his wonderful family.