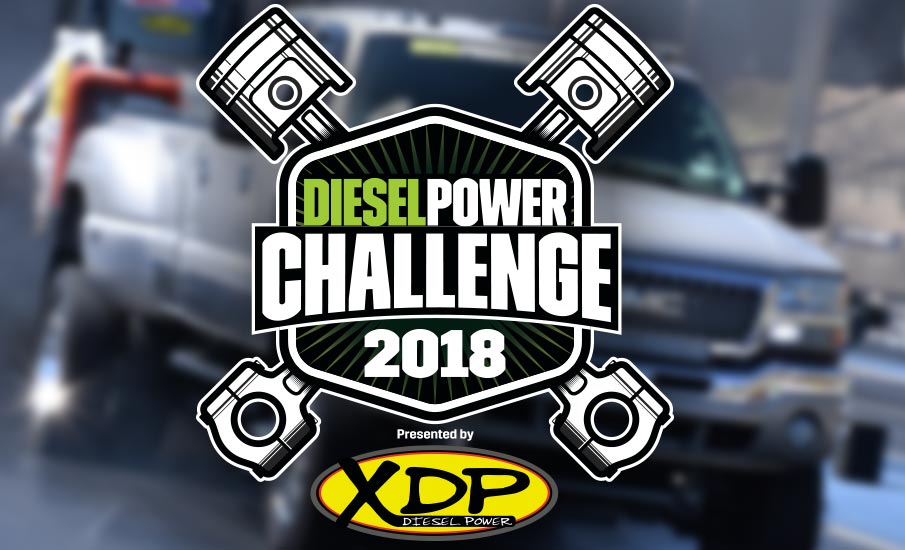 XDP is back at it again! We're proud to be on-board with our friends from Diesel Power Magazine as the presenting sponsor of the 2018 Diesel Power Challenge!
The Diesel Power Challenge is an annual event that gives Diesel Power Magazine readers the ability to vote in 10 trucks to go head-to-head in the most grueling torture test. Each driver gets the chance to showcase their skills on the dragstrip, trailer tow obstacle course, and the dyno, as well a special test simulator designed to measure fuel efficiency and driver skill.
The Diesel Power Challenge will take place from June 4th – June 7th and will be broadcasted to you via live-feed so you can see the action as it unfolds!