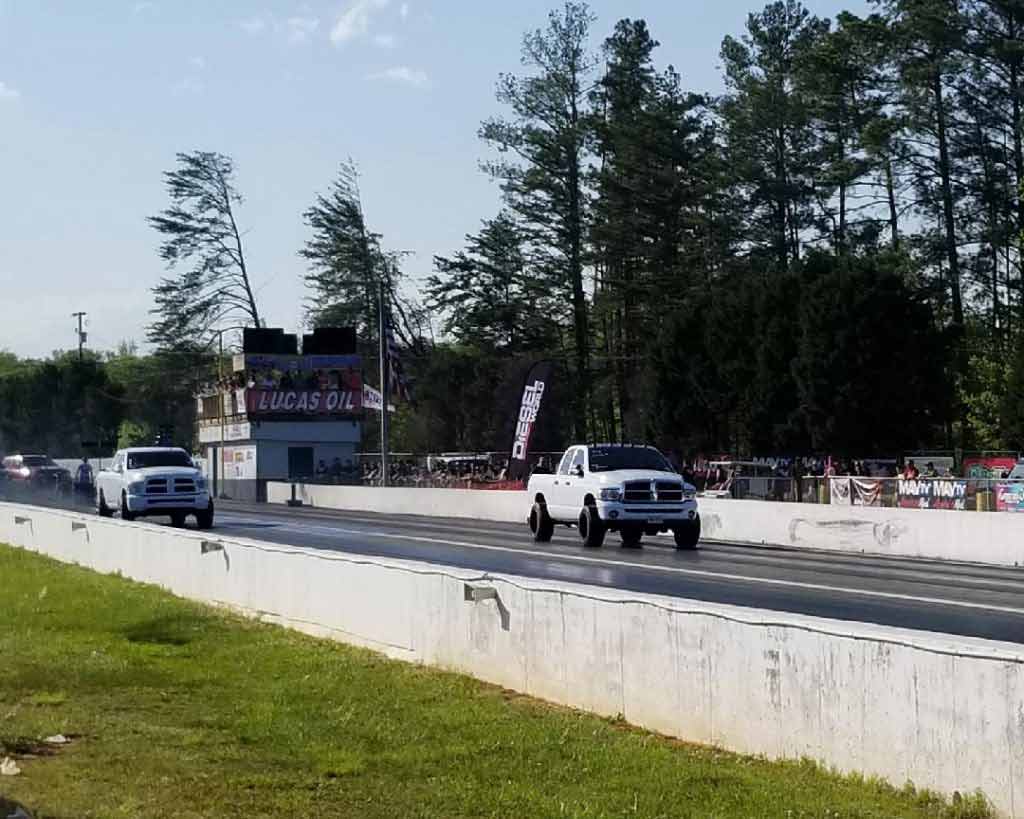 After the long winter off-season XDP is back at the track for the 2018 racing season. For us that began this past weekend in Julian, NC at the Piedmont Dragway for The Rudy's Diesel Season Opener, part of the Outlaw Diesel Super Series. Every year this event continues to get better and this year was no exception. The two action-packed days were filled with drag racing, sled pulling, dyno competition, truck show-n-shine, and multiple vendors showing off the hottest new products available.
The event kicked off on Friday morning with test-n-tune passes and the dyno competition. After some great qualifying passes at the drag strip the action shifted to the sled pulling track later in the day. With a freshly groomed track ready for competition several high horsepower trucks took their shot looking for that full pull!
Drag racing began on Saturday with the sun out and everyone filled the stands to watch the races which included the following classes: pro street, pro mod, pro dragster and E.T. classes.
After a full day of great racing action everyone moved over to the sled pulling track again for another action-packed night of pulling. The grandstands were packed all night with excited fans. The sled pulling classes included: 2.6, 3.0 and super stock diesel.
We at XDP had a great time and would like to thank everyone over at Rudy's Diesel for hosting a such great event.