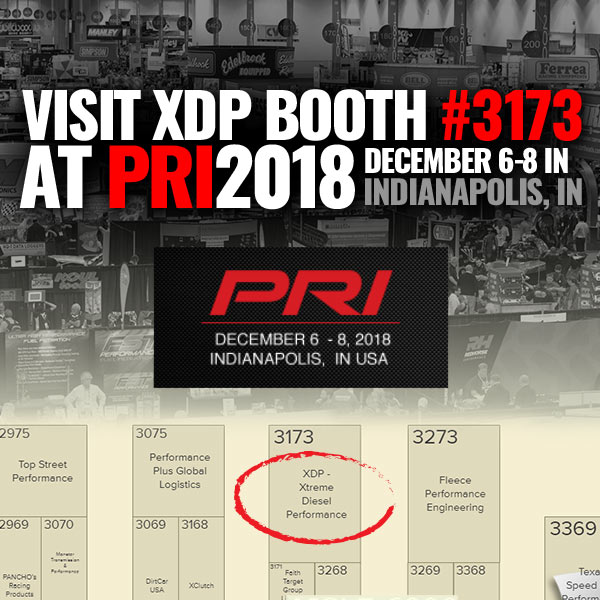 November 28th, 2018 Wall Township, NJ – Xtreme Diesel Performance, LLC (XDP) is proud to announce their return to the 2018 Performance Racing Industry (PRI) Trade Show. XDP is an industry leading retailer, manufacturer, and distributor of quality diesel components designed to compliment the Dodge, GM, and Ford lines of diesel trucks.
The Performance Racing Industry (PRI) Trade Show is "strictly for the racing trade". The PRI show connects manufacturers, distributors, retailers and professional race teams from all over the world. The three-day Trade Show attracts thousands with over 1,100 companies in attendance. During the show, attendees and race teams can see the newest racing products while establishing relationships with industry manufacturers to help them stay on the podium in the following race season.
New Products
"Just like we've learned from our days on the track with the XDP Race Team, innovation is crucial. We're excited to showcase two new product categories at PRI, XDP's X-TRA Cool Cooling Products and the XLR8R Throttle Adjuster. Both are new additions to the XDP product line-up and are featured in XDP MFG's new 2019 product catalog that will be available at the show. Whether it's preparing for a race, or an industry trade show, we're always pushing the limits to bring something new to the table." -XDP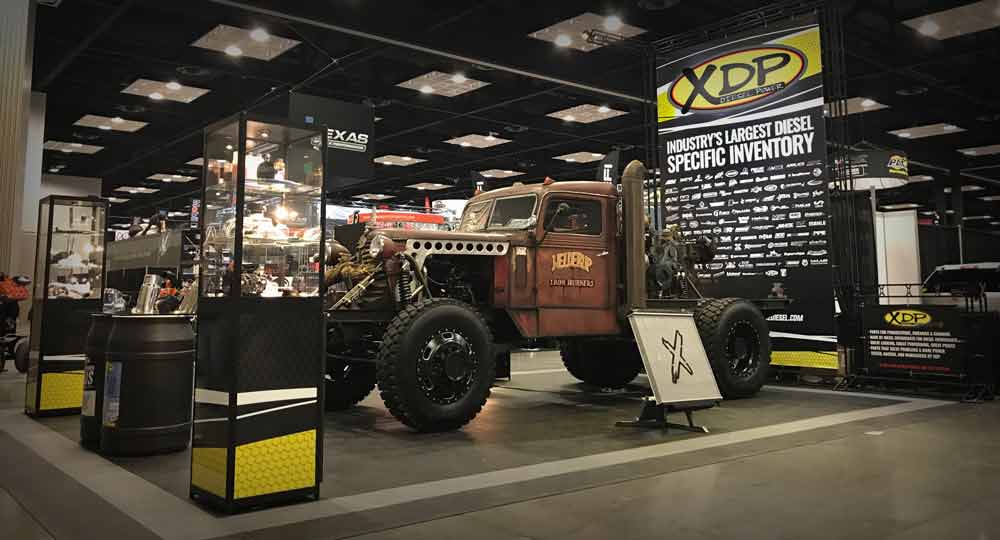 A PRI highlight this year and fresh off the new season of Discovery Channels Vegas Ratrods, XDP is excited to showcase Steve Darnell's one of kind creation "Iron Rod" in the XDP Booth (#3173). XDP as the official parts supplier of Welderup Custom Fabrication Shop, will welcome Welderup owner and "Iron Rod" builder Steve Darnell on Saturday December 8th at 11:00am in XDP's booth #3173.
XDP would like to invite everyone to stop by the XDP Booth (#3173) to meet Steve Darnell (12/8), see the Welderup "Iron Rod", and check out their newly expanded product line-up.