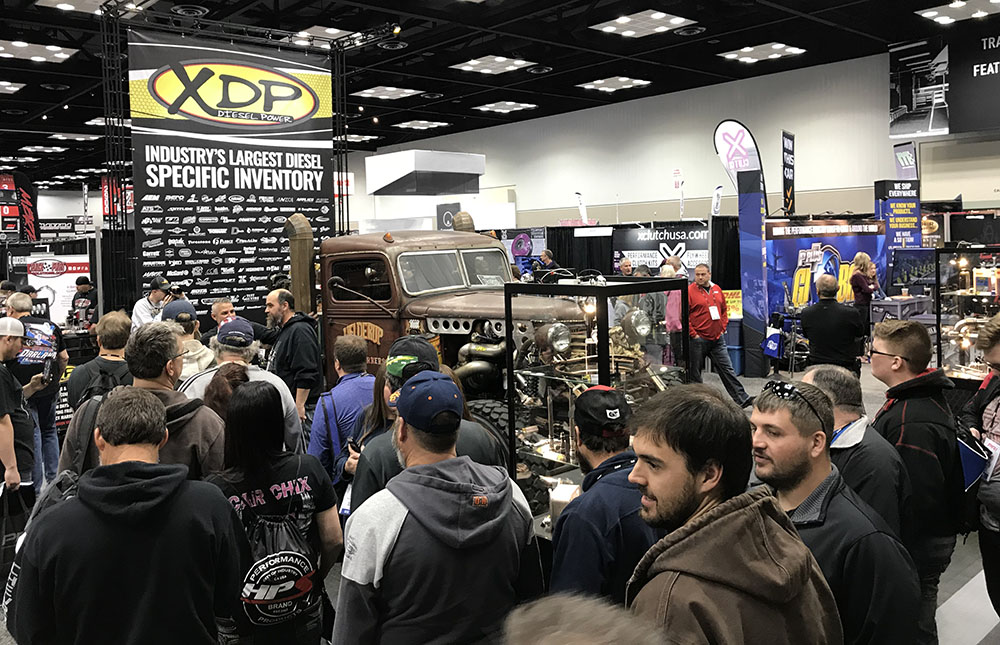 The Performance Racing Industry (PRI) Trade Show brings out the who's who in the Automotive Racing Industry. "Strictly for the racing trade" as PRI claims, the PRI Show specializes in bringing race teams, retailers, distributors, and manufacturers together from all over the world. Since 2016, XDP has proudly been an exhibitor at the PRI Show. 2018 was XDP's 3rd year in attendance and as we headed out to Indianapolis, we were more than excited for the week that was ahead of us. In 2018 we even brought in a special guest and vehicle, Welderup's "Iron Rod" and its creator, Steve Darnell of Discovery Channel's hit TV show, Vegas Rat Rods.
As an exhibitor, an early arrival is required. The crew spent the entire day before assembling the XDP Booth. Throughout all 3 days at the 2018 PRI show, the XDP Booth was packed with eager attendees that came by to see all the new XDP Product that had been released this past year. New products like XDP's X-TRA Cool Cooling Products, and the XLR8R Throttle Adjusters were on display for all to see, along with our 2019 XDP Parts Catalog.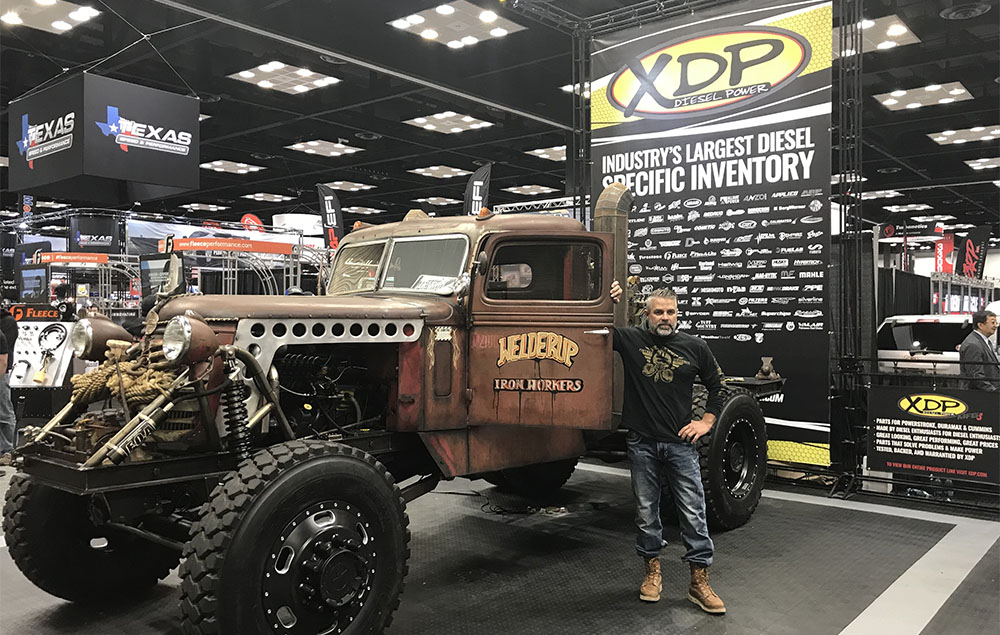 The "Iron Rod" from Welderup was proudly displayed in the center of the XDP booth and as you can guess, it was a huge hit! Whether it was a race team from the gasoline side of things, or our existing diesel industry friends it certainly gained attention. Everyone stopped by to look in awe and admire the detail that master craftsman Steve Darnell of Welderup puts into all his builds. On the final day of the show, Steve Darnell came in as a special guest to meet with Fans and sign autographs. Once Steve was in the booth, it was easy to tell he's a celebrity of the automotive industry. The line of fans waiting to meet Steve wrapped around the entire booth, and the whole next aisle! A true class act, you won't meet a nicer guy that loves to spread the joy and knowledge of the builds he creates!
As always, we at XDP would like to personally thank everyone that stopped by the XDP booth during the 3-day event. This year was a great success and we loved speaking with each and every person that stopped by the booth. Another huge thank you goes out to Steve Darnell for coming by and the whole Welderup crew that helps him put these builds together! XDP will returning for our 4th year at the Performance Racing Industry Trade Show in 2019, we look forward to seeing everyone next year!