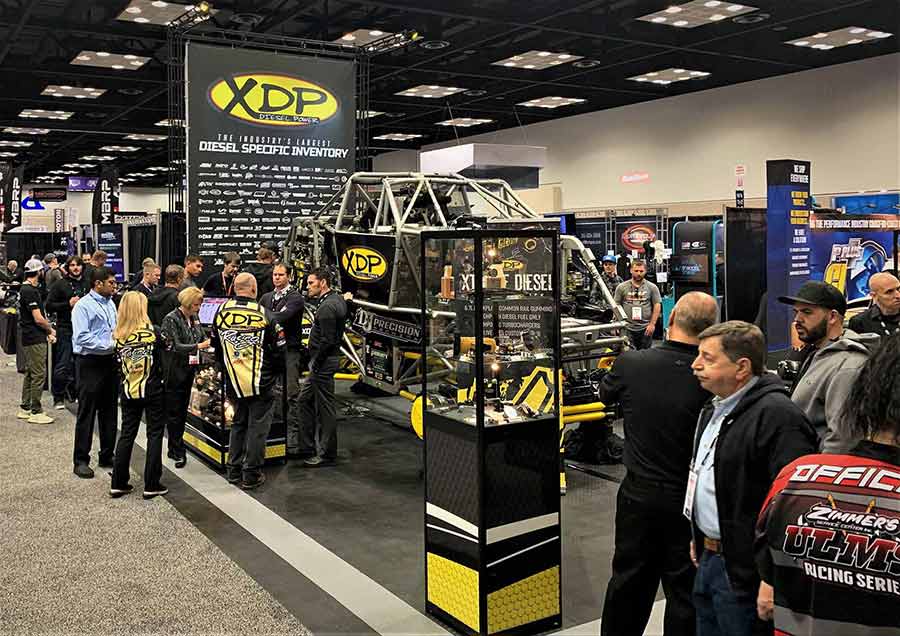 December 12th, 2019 Wall Township, NJ – One of the highlights at PRI this year is the XDP "Xtreme Diesel" Monster Truck which will be on full display in the XDP Booth (#3173). This is a great opportunity to see a Monster Truck up close and personal. We left the body off and there are no wheels/tires, so you can get a much better view of the inner workings. Power in this 2017 Dodge Ram is provided by a 6.7L Cummins common rail deck plate engine producing 1800hp+ on diesel fuel only! The advanced technology of the new common rail engine helped to keep this a clean diesel vehicle.
Also featured in the booth are many of the exciting new XDP Products including-
Wrinkle Black HD High Output Alternators
X-Tra Bright Stealth LED Bulb Kit
Cummins Bolt-On Freeze Plugs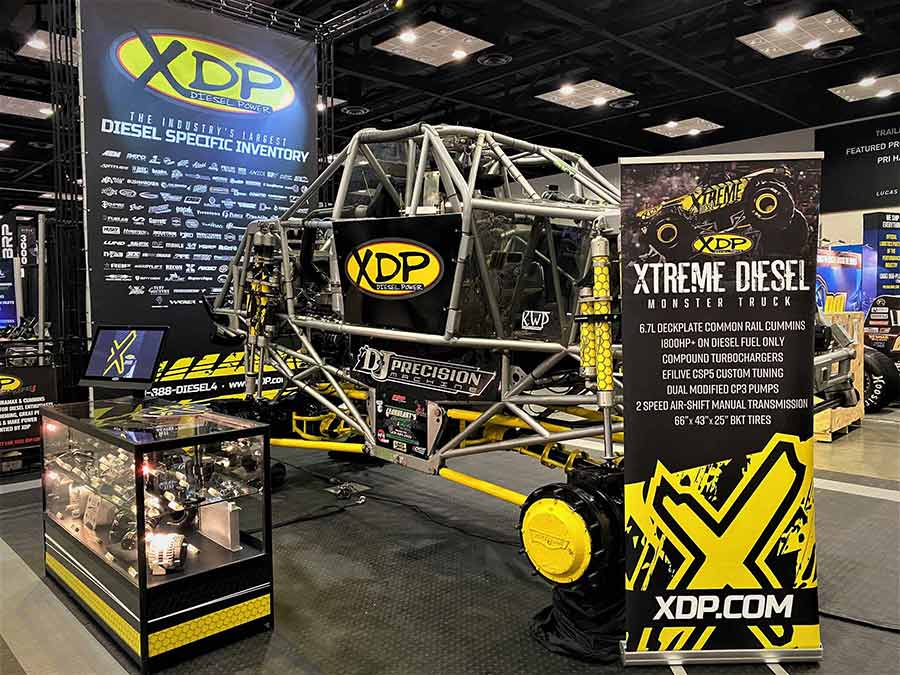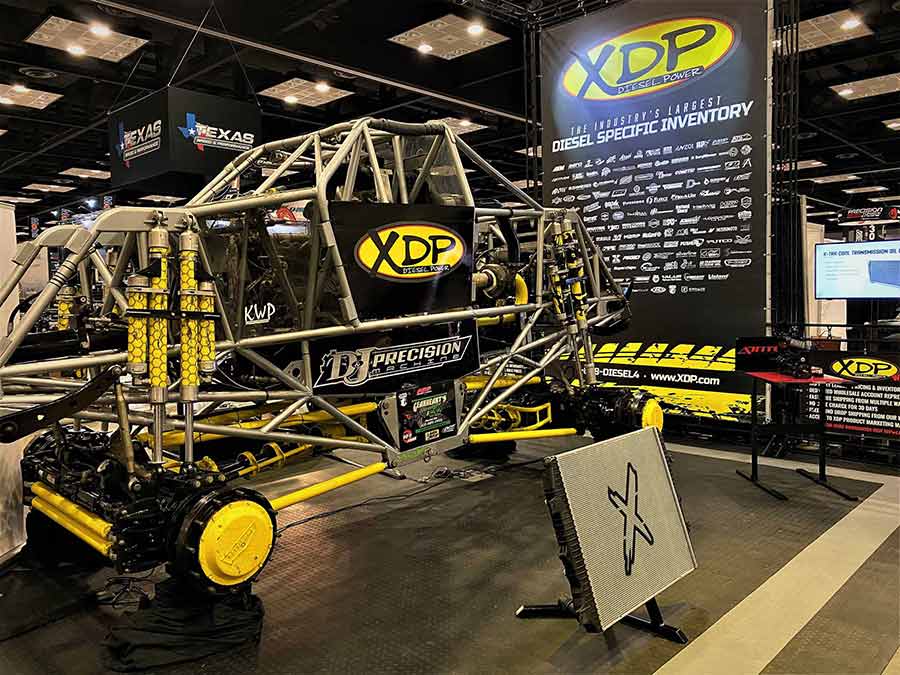 The Performance Racing Industry (PRI) Trade Show is "strictly for the racing trade". PRI helps connects manufacturers, distributors, retailers, and race teams from all over the world. This three-day Trade Show attracts thousands with over 1,100 companies in attendance. During the show, attendees and race teams can see the newest racing products while establishing relationships.
If you're attending PRI make sure to come by and check out the XDP "Xtreme Diesel" Monster Truck and check out our newly expanded product line-up.
Click Here for a link for an interactive MAP of PRI