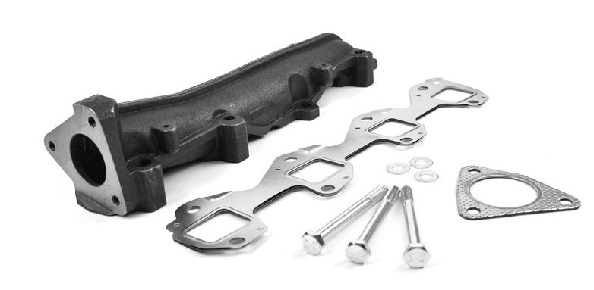 Upgrade the restrictive stock exhaust in your 2001-2010 GM 6.6L Duramax with the XDP Driver Side High-Flow Exhaust Manifold XD342. The XD342 manifold eliminates the "dented" or "kinked" exhaust manifold that came standard on the 2001-2010 GM 6.6L Duramax. As a result of removing the factory restriction you will see an increase in exhaust flow, faster turbo spool up, lower EGTs, and improved performance. In other words, the XDP High-Flow Exhaust Manifold will help let your diesel maximize its true potential.
In addition, this will also work as a direct replacement on 2011-2016 LML trucks as they already came with this freer-flowing style exhaust manifold. This is ideal if your stock manifold is cracked or worn out. Constructed of durable cast iron for maximum durability and leak-free performance. Kit includes all necessary gaskets and hardware required for installation.
Features:
Direct Replacement
Durable Cast Iron Construction
Eliminates Restrictive "Dent" (2001-2010 Trucks)
Improved Exhaust Flow, Faster Spool Up, and Lower EGT's
Includes All Necessary Gaskets and Hardware for Installation
Application Notes:
High-Flow upgrade is only on 2001-2010 trucks.
Some factory hardware and fasteners will be re-used during installation.
This is a factory-style replacement on the 2011-2016 GM 6.6L Duramax LML.
For more information on the XDP Driver Side High-Flow Exhaust Manifold XD342 – Click Here