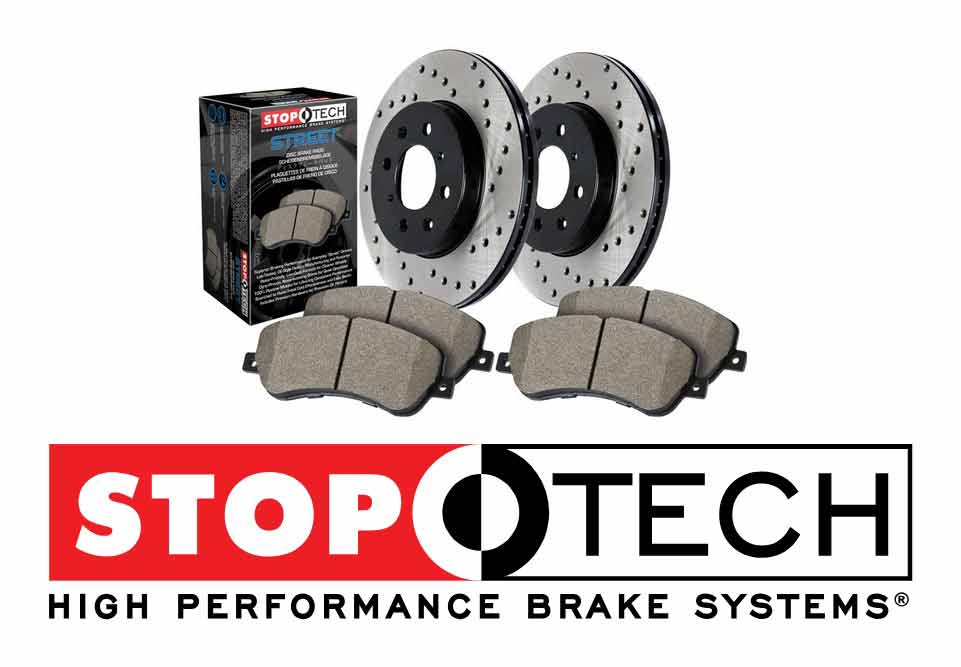 XDP now offers a full line of StopTech Brake Systems. StopTech offers high-performance pads and rotors, as well as pre-matched axle packs designed to take your vehicle's braking system to the next level. XDP has everything you need to revamp your braking system and get complete control over your vehicle.

High-performance rotors are available in many configurations depending on your needs –
Standard
Slotted
Drilled
Slotted & Drilled
The available drilled holes/slots allow hot brake gases to escape for increased friction and reduced brake fade. Choices include zinc-coated, black e-coated, or cryo versions to help with corrosion resistance and extend rotor service life.
Available cryogenic freezing process helps restructure the metal, and creates less imperfections for a smoother stop. The cryogenic treatment helps to provide increased longevity, especially in high stress conditions.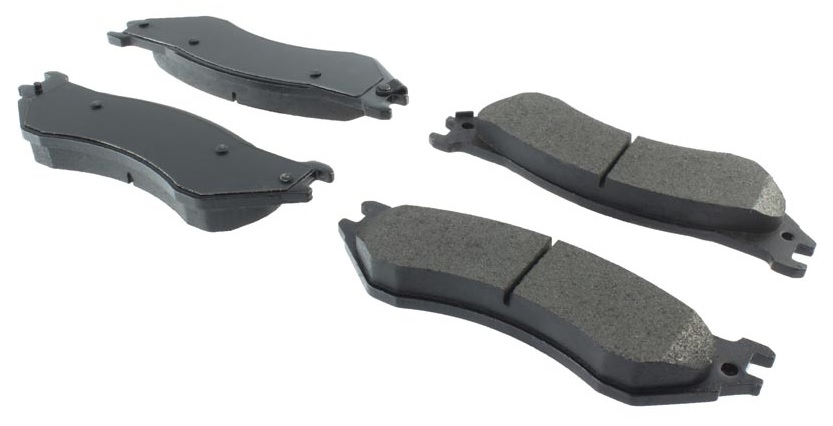 StopTech Brake Pads feature metallic compounds that are blended with carbon and graphite particles that provide a high temperature race friction material. This proprietary compound delivers superior braking power that is dependable and fade resistant. In addition, the pads also offer reduced brake dust to help keep your wheels cleaner.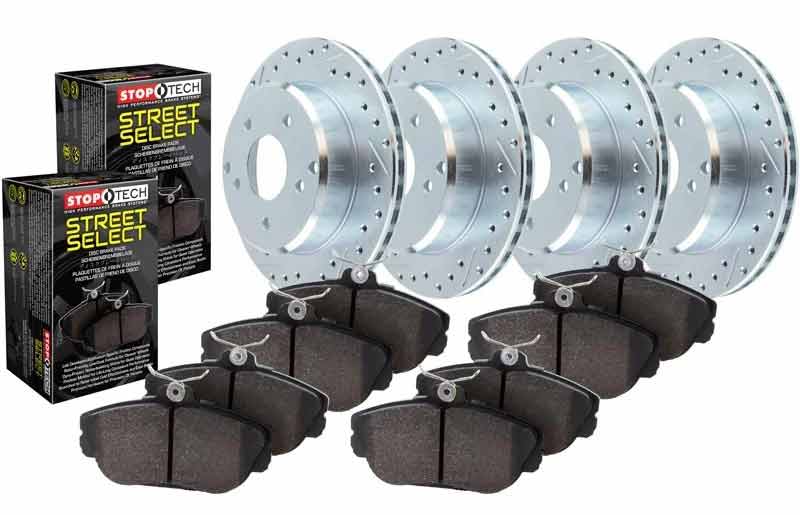 The StopTech Axle Kits eliminate the guess work out out of mixing and matching brake components, while also upgrading your vehicle's brake system. Available in Select Sport, Street Pack, and Truck variants depending on your needs. Kits include all the necessary components when replacing your old brake pads and rotors.
To start shopping StopTech Brakes – Click Here