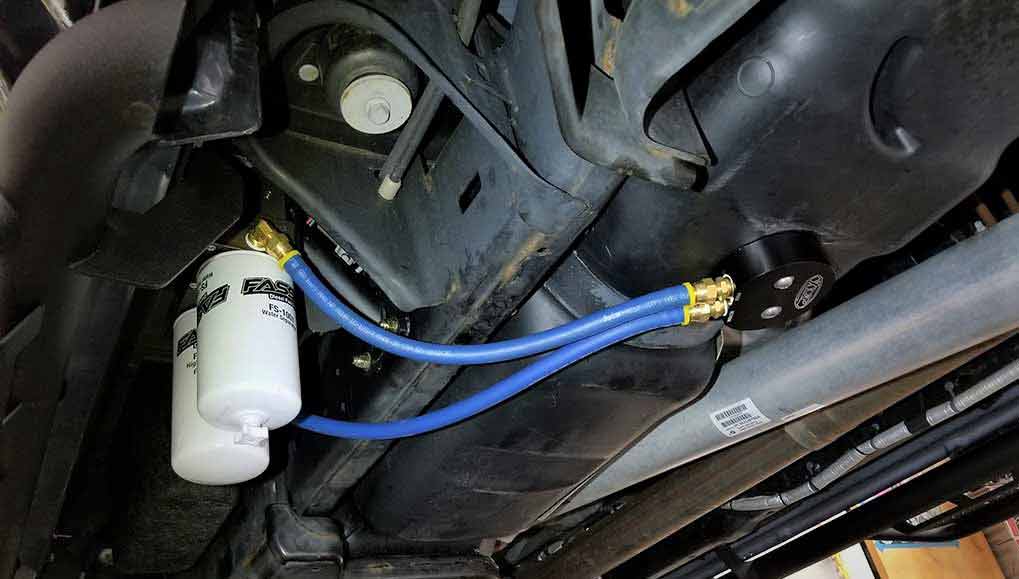 You have probably heard the term "Lift Pump" thrown around, whether you are new to the diesel game or a grizzled veteran. Follow along as we help explain exactly what a lift pump is, and when it's a good time to upgrade.
What is a Lift Pump?
The main job of a lift pump is to draw fuel from the tank and supply pressurized fuel to the engine. Just about every diesel has a lift pump of some sort, from the old mechanical injection systems to newer common-rail rigs.
Most lift pumps, OEM or aftermarket, provide between 6-to-65 PSI worth of supply pressure depending on the application. From there it can either be regulated to its source of injection, supplied to a injection pump that will disperse to its injectors for timing events to happen, or be converted from low pressure to high pressure which can very between 3,500- 30,000 PSI.
If it was not for the lift pump, the injection pump would have the added job of pulling fuel all the way from the fuel tank. Without adequate fuel feeding into the low-pressure side, the life span of an injection pump is greatly reduced. Fuel starvation can also damage the injectors due to a lack of lubricity.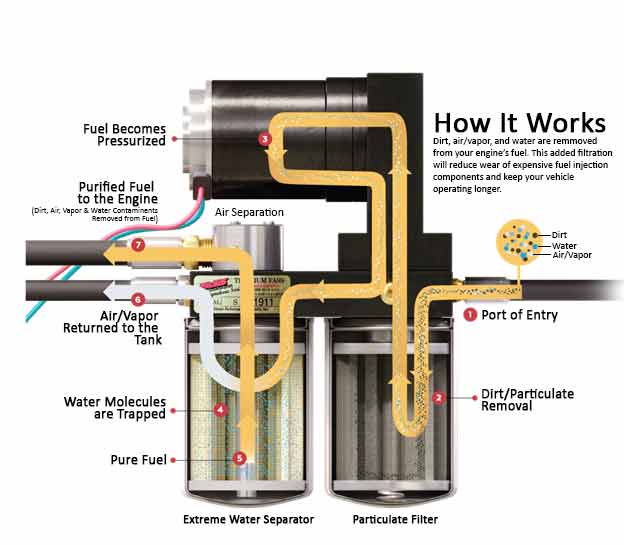 When should you upgrade?
Anytime you plan to add more power, a lift pump is a good idea. The injection pump and injectors are two of the most critical components in a diesel engine. Supplying them with adequate fuel keeps them lubricated, cool, and functioning properly. An aftermarket lift pump is an ideal upgrade whether your stock pump is on its way out, or you are planning on cranking up the power level.
It's a good practice to think about upgrading to an aftermarket lift pump anytime you upgrade/replace injectors or injection pump. Aftermarket lift pumps provide higher flow rates, and can keep up with modified injection pumps and larger injectors. This will help extend the life of the new parts by supplying steady fuel pressure, and provide added filtration and better air removal than what the factory/stock components provide.
Modified trucks are not the only vehicles that can benefit from the addition of a lift pump. The 1998-2002 Dodge Ram 2500/3500 is an excellent example of why it is a worthwhile investment, even on a stock truck. These particular trucks are notorious for premature lift pump failure. When the pump fails and stops supplying fuel to the VP44 injection pump, get out the checkbook. Since the VP44 is cooled and lubricated by the fuel, it can easily overheat and cause catastrophic damage.
Here is an excellent visual aid from our friends at AirDog that shows a lift pump in action. You can see the benefits of running a fuel air separation system, and the air physically being removed from the fuel.
Duramax Owners
Many of you Duramax owners are probably thinking – My truck doesn't have a lift pump, so this doesn't affect me. An aftermarket lift pump system will prolong the life of the factory CP3 injection pump on 2001-2010 models. This is also an excellent add-on to help supply steady fuel for the failure prone CP4.2 pumps found on 2011-2016 GM trucks.
Since the CP3/CP4 pumps pull fuel from the tank to the engine, the fuel is under constant suction. This can cause cavitation which will result in poor lubrication and allows metals to rub and score, sometimes to the point of destruction. This is particularly common when using aftermarket programmers that increase the demand for fuel (and cannot keep the actual pressure to meet the desired pressures).
Size Does Matter
As a general rule of thumb, a 95 to 100-gph kit will support up to 500 hp. These are ideal for stock diesel trucks or diesel trucks running an aftermarket tuner/programmer and/or minor bolt-ons. This will cover about 95% of the diesel pickup trucks on the road. A 150 to the 165-gph system is the next step up and will handle up to 800 hp. Finally, for all-out race applications making over 1,000 hp, a 200-gph system or higher will be required.
Fuel Sumps
Another popular upgrade is the addition of a fuel sump. This helps prevent the low tank issues associated with in-tank straws (where it cannot reach the fuel on the bottom). A sump installs in the lowest point on the tank and ensures there is always an adequate supply of fuel. Sumps are available with or without return line provisions, and can typically be installed without dropping the tank.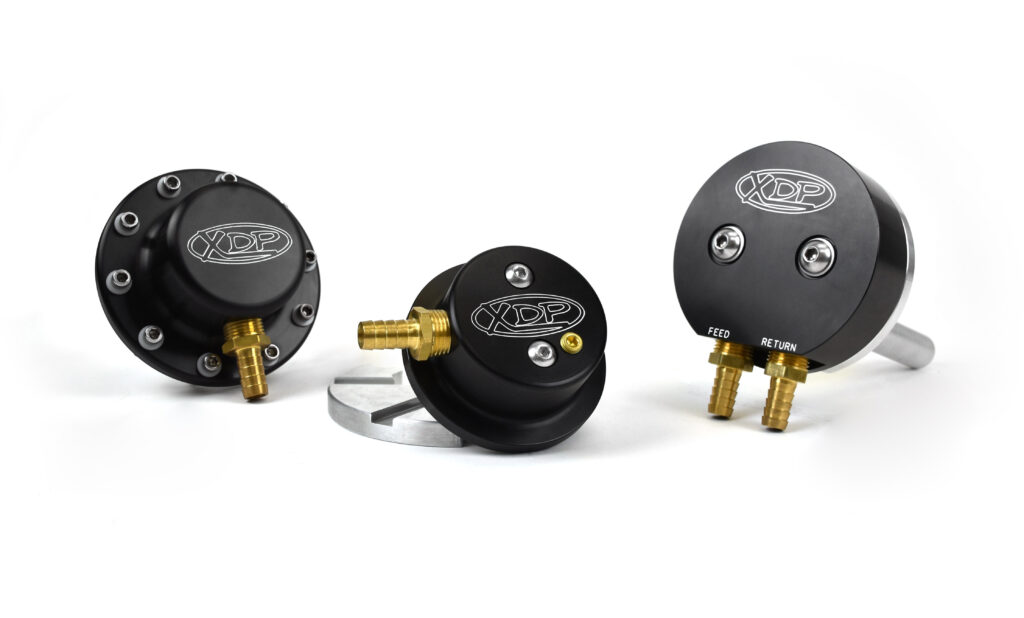 Choosing the Correct Lift Pump
This isn't the time to try and save a few bucks by purchasing a cheap electric fuel pump and making your own DIY setup. Many of these less expensive fuel pumps can have high failure rates. If (or when) the pump fails, it will cost you a lot more money in the long run.
There are many high-quality lift pump setups to choose from in the aftermarket. Popular brands such as Airdog, Aeromotive, AFE, BD Diesel, FASS, & Fuelab all offer an assortment of direct bolt-on systems for Ford, GM, and Dodge Ram diesel applications. They come with everything you need to install, including the lift pump, fuel filter, water separator, filter base, filters, fuel line, plumbing, mounting bracket, and wiring.
If you have any questions on lift pumps for your truck, contact the Performance Specialists at XDP (888-Diesel-4).
Disclaimer: XDP is in no way affiliated with Cummins or any of its subsidiaries or related companies, and that Cummins has not authorized the sale of any of XDP's parts, and has not tested or approved any of XDP's parts for use in genuine Cummins brand products.