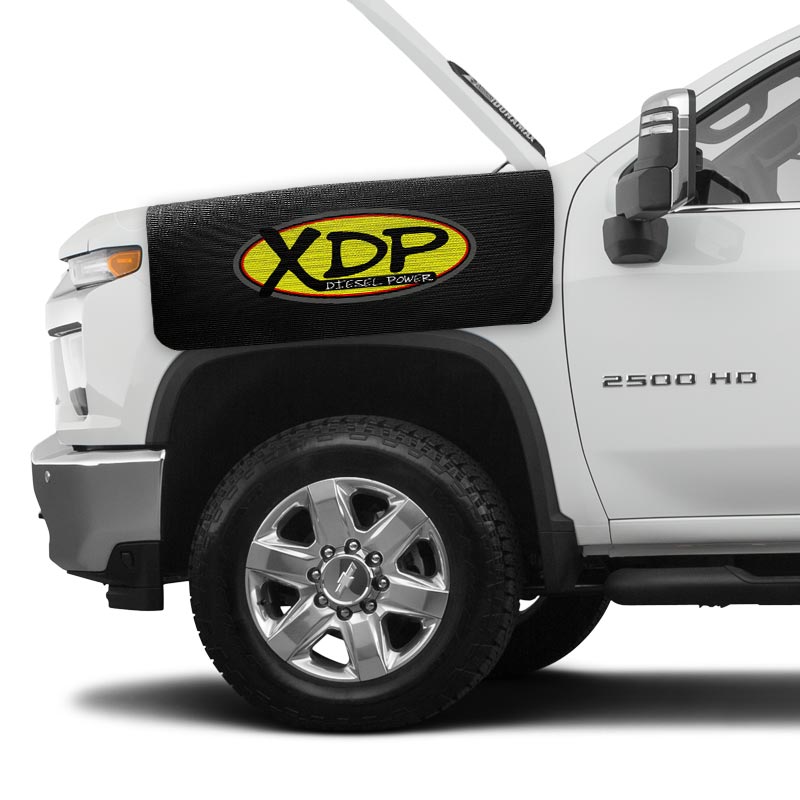 The XDP Custom Fender Cover XD372 offers the ultimate in paint protection when turning wrenches on your truck. Manufactured from a high-quality PVC foam padding to protect the finish from accidental chips, scratches, and dings.
The anti-slip design helps holds the fender cover in place on your vehicle, and also securely grips your tools (so they don't slide off while you're working). This heavy duty fender cover is 100% washable and resistant to most petroleum-based chemicals like oil, brake fluid, and coolant. The cover measures in at 22″x34″, and features a large XDP Logo on the side so you can show off your XDP Pride!
Features:
22″ x 34″ Dimensions
XDP Logo Featured on the Side
Manufactured from PVC Foam Padding
Anti-Slip Design Helps Prevents Sliding
Click on the link below for more information, or to place your order today!
XD372 – XDP Custom Fender Cover