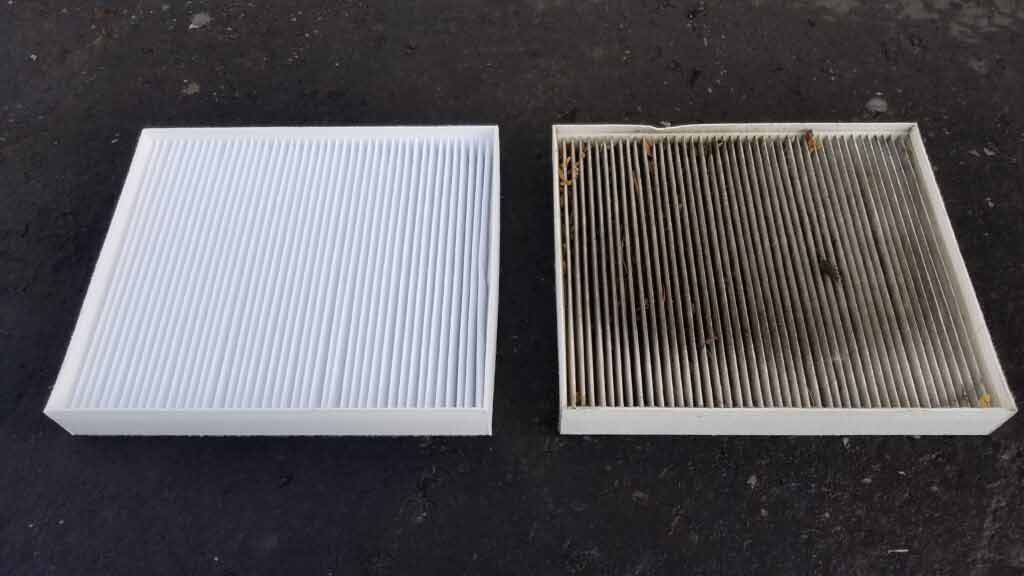 You are probably aware that your vehicle's engine has an air filter, but did you know that your HVAC system (Heating Ventilation and Air Conditioning) may have one as well? Commonly called a cabin air filter, it performs the same duties for your HVAC system as the engine air filter does for your truck's engine.
Before entering the passenger compartment, outside air is directed through this filter to trap contaminants inside the filter and prevent them from entering the inside of your vehicle. The cabin air filter keeps dust, dirt, and pollen from entering the HVAC system of your truck. It also prevents bugs, leaves, and other debris from clogging up the system. The cabin air filter keeps the air inside the truck fresh so you and your passengers can breathe easy. This is something you will appreciate all year long, but especially during allergy season.
Air Filters used to clean incoming air for occupants in a vehicle dates as far back as 1938 in the Nash Motors "Weather Eye" system. There are a few other instances over the years, but cabin air filters really started to become more mainstream in the 2000's and eventually made their way into HD trucks in recent years. GM began adding a cabin air filter to the Silverado/Sierra HD's starting in 2015. Ram started putting them in their 2500/3500 trucks in 2016, and Ford upgraded the Super Duty in 2017.
Note that owners of 2011-2015 Rams can also look into retrofitting their trucks with a cabin air filter if desired. With some minor trimming and the addition of a filter access door (Part # 68052292AA) you can add a cabin filter to your truck.
How do I know if my cabin air filter needs changing?
There is no warning light when your cabin filter needs changing, but there are some signs that you may begin to notice:
Musty Odor
Reduced Air Circulation
Diminished A/C and Heating Performance
May Begin to Make an Unusual Whistling or Humming Sound
How often should I change my cabin filter?
It is always recommended that you check your owner's manual for the proper maintenance schedule. Ford and Ram recommend changing the cabin filter every 20,000 miles, while GM recommends 22,500 miles in their HD trucks. If you occasionally travel on dirt roads, you may want to change the filter even sooner. If you or someone in your family suffers from allergies you also may want to consider changing it more often. This will help ensure improved air quality and a more comfortable environment.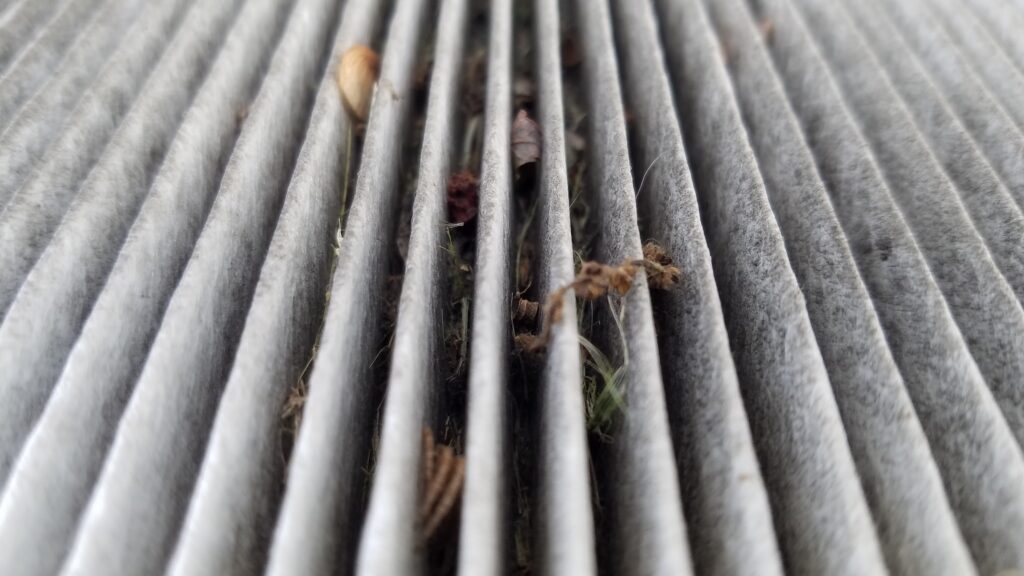 What can happen if I do not change my cabin filter?
If you do not change your cabin filter, it can eventually become clogged with significant amounts of dirt and debris. The efficiency of the filter and your truck's HVAC system will gradually deteriorate. The air volume entering into your passenger compartment will be continually reduced and put additional strain on the HVAC system. The simple act of changing the filter will dramatically improve the air quality in your vehicle and restore the efficiency of the Heat and A/C.
Where is the cabin filter located?
Depending on the vehicle the cabin air filter is typically located behind the glove box. Some vehicles also locate them below the dashboard on the passenger side, or possibly under the hood near the cabin. Ford, Dodge, and Ram trucks all currently locate the cabin filter directly behind the glove box door.
Replacement is typically as simple as opening the glove box door and lowering it out of the way. Normally releasing the hinges and depressing some tabs will help lower it out of the way and give you access. Ford Super Duties requires the additional removal of two screws and GM HD trucks four screws, to remove any glove box panels required to access the filter cover.