Augusta, NJ, April 9th, 2022 —
A little rain couldn't keep people away from Big Time Kustomz 5th annual Dyno for Charity Event. In a packed parking lot at Skylands Stadium diesel enthusiasts from as far away as Virginia and Niagra, New York. All gathered to celebrate the life of Michael Accetta. With a show & shine truck show, dyno shootout, monster truck rides, and more! All benefiting the Breathe for Michael Foundation!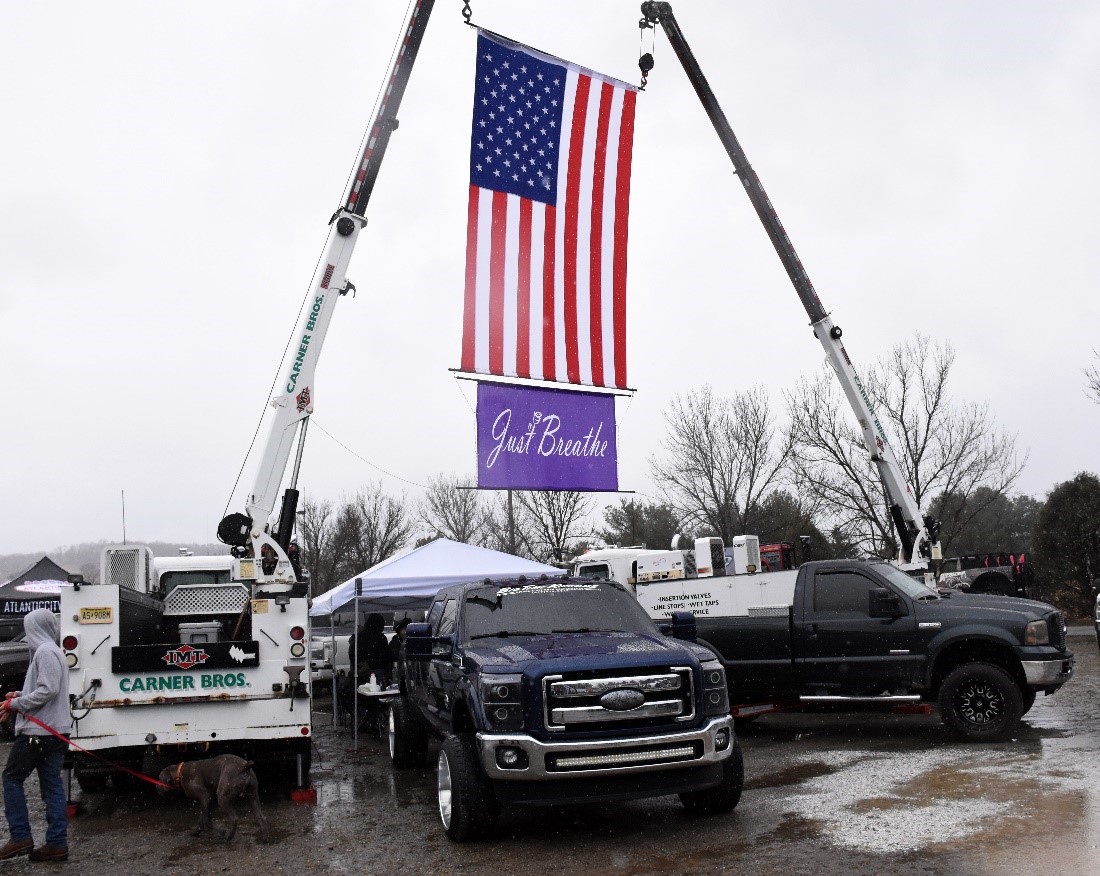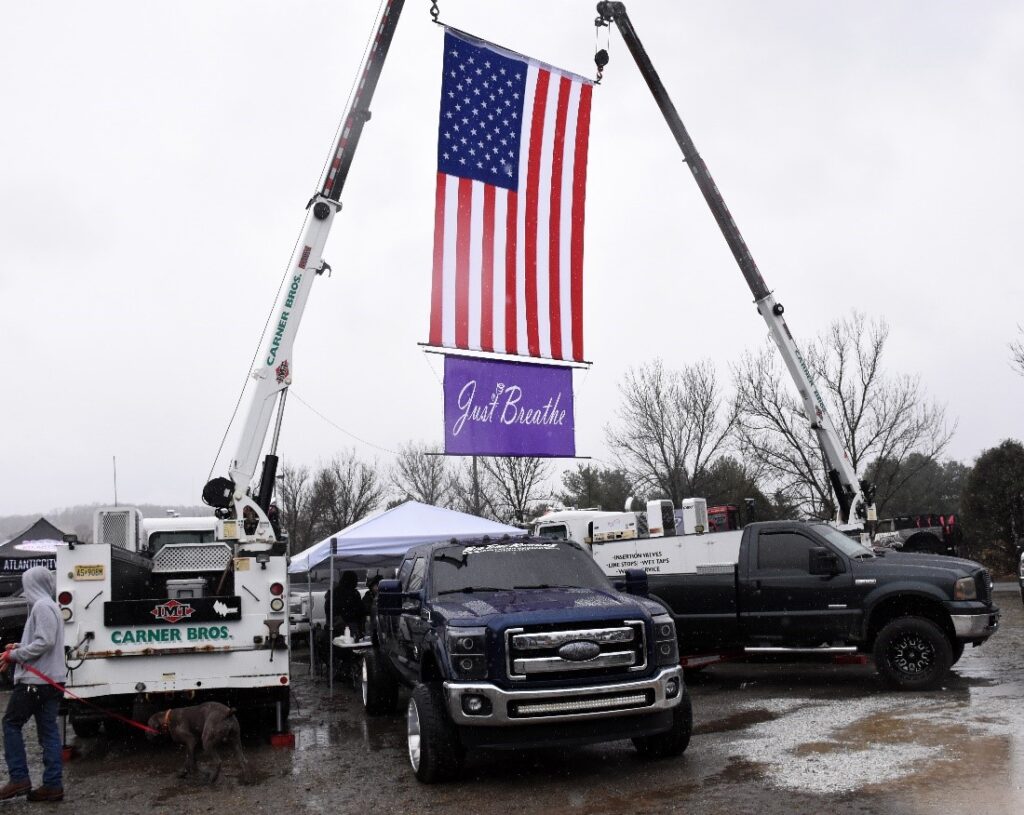 Rows of trucks prepped for show and shine were followed by a line of performance vehicles. All ready to be put to the test. Over thirty vendors and sponsors including XDP set up in the lot. Everyone anxiously awaited some sunshine.
Despite the conditions, we caught up with folks who brought their trucks from far and wide to be shown off. One of these trucks you may be familiar with, Matt Rossi's (@moneyshotmatt) "Dirty Money" '17 6.7L F250. The same truck that carried the late hip-hop icon DMX's casket on "The Final Ryde" in April of 2021.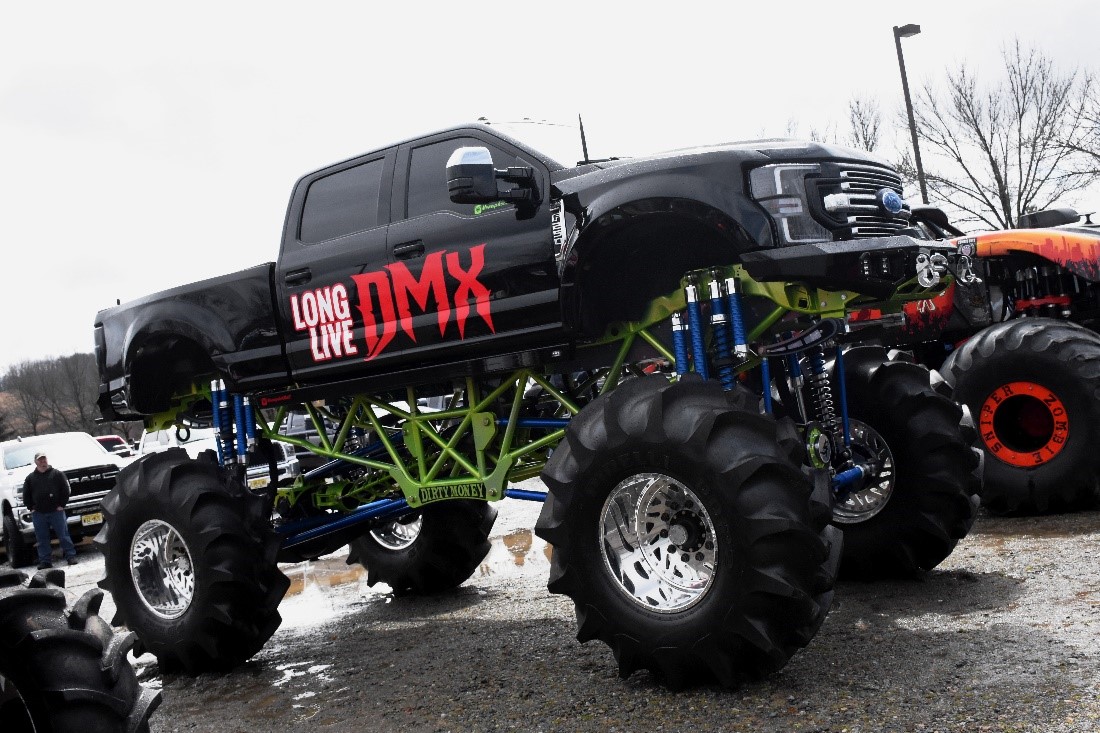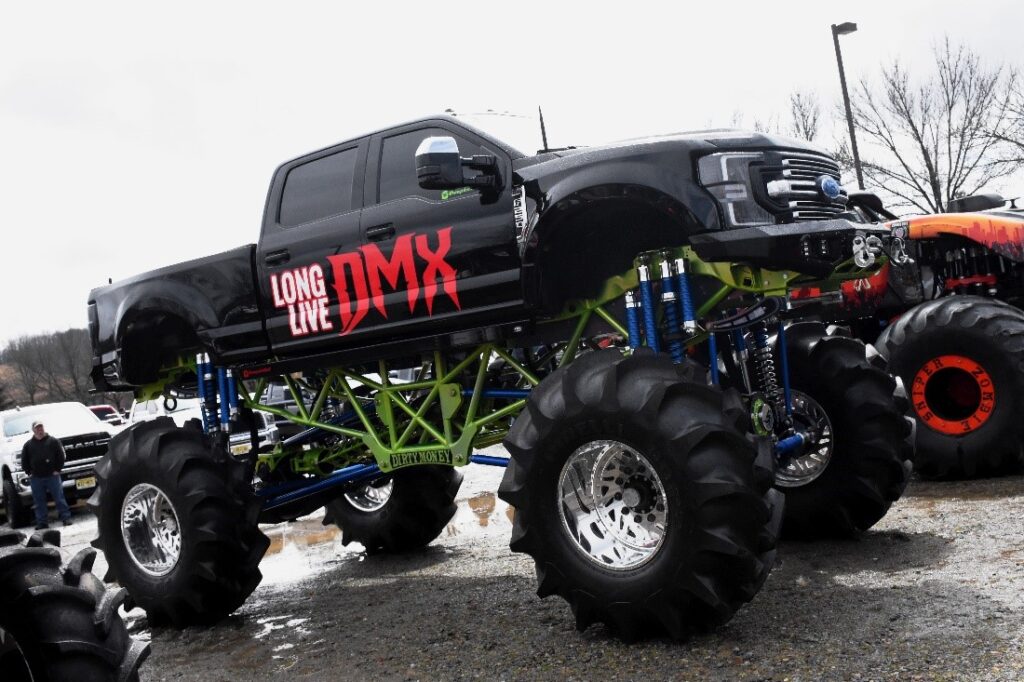 We caught up with Guiseppe, who brought a pair of Duramax's to the show and shine, a '05 LLY work truck, and his stock GMC. "It's my baby, I'm not happy to admit it just sits in the garage most of the time but we're looking to do some big power upgrades on it and come back next year."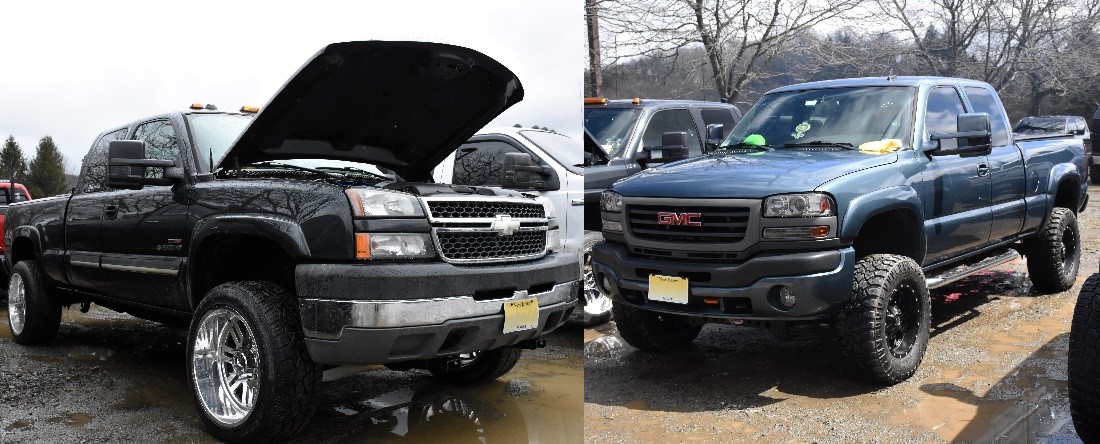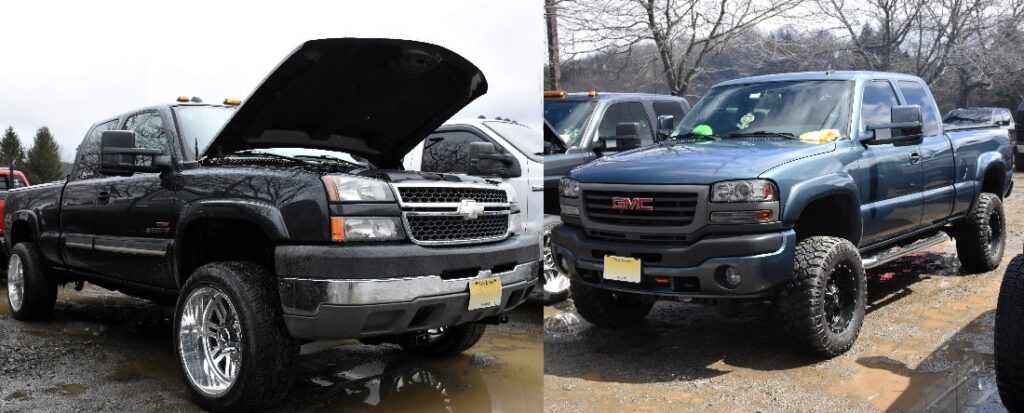 Guiseppe and his 2 Duramax Trucks
As we continued down the path of the show & shine trucks, the sun finally decided to make an appearance. That's when we met Tyler. Tyler's 7.3L Powerstroke, included "pretty much everything you could want in a 7.3L," like an XDP Oil Cooler and XDP Pushrods. This truck had a lot of sentimental value too. This was Tyler's truck in high school that he sold only to buy back to restore in 2016. This was after all the truck's first public appearance since then and Tyler paid homage to Michael Accetta by color matching parts of his 7.3L just like Michael's truck.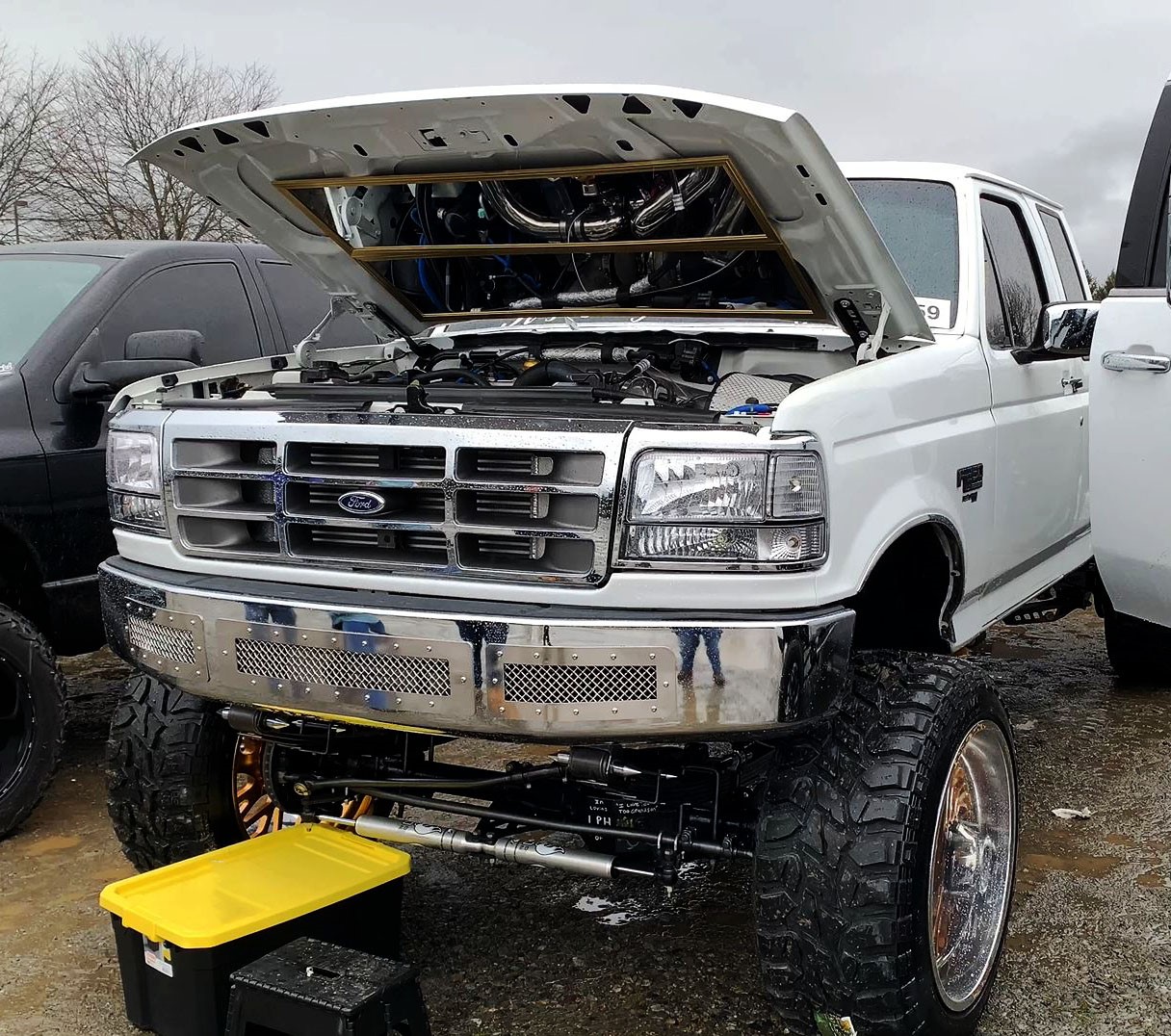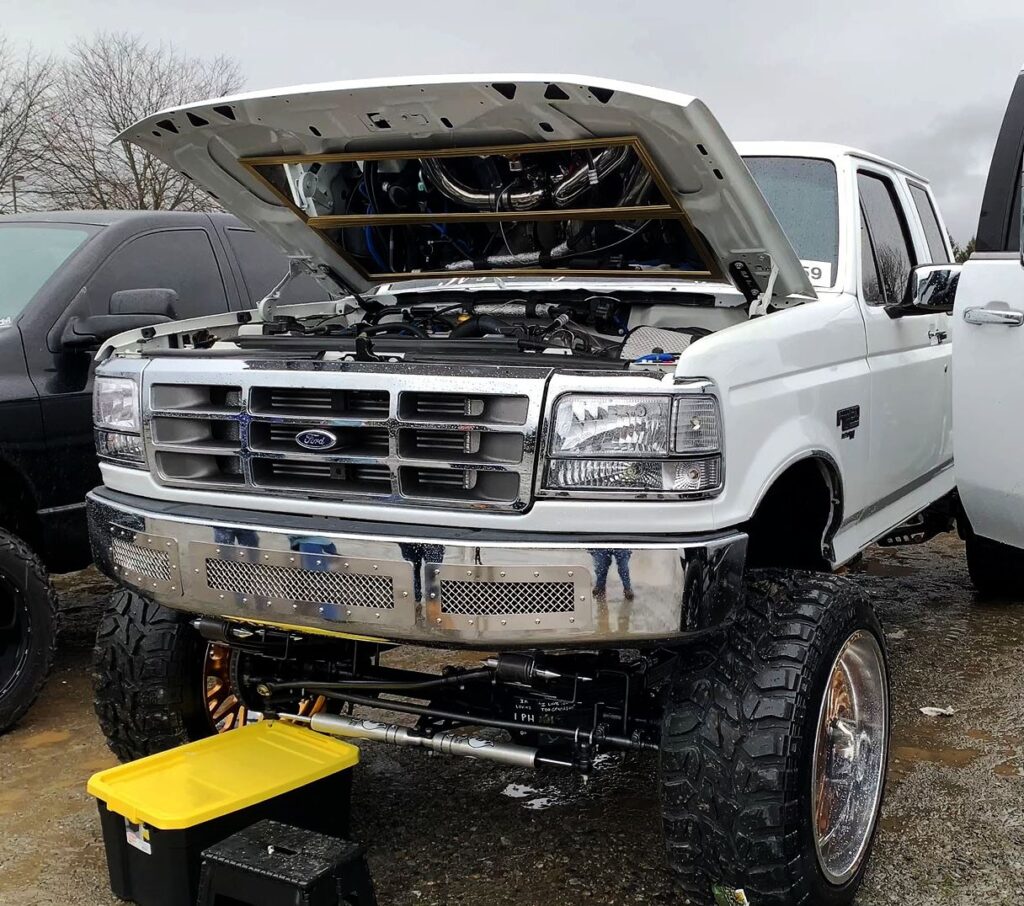 Making the drive from upstate New York, Dylan and a few of his friends made the trip to Skylands Stadium. He sized up the competition with his Powerstroke comping in the show & shine, "There's a lot of really nice trucks here today. Everybody has their own tastes and it's great to see them all out here."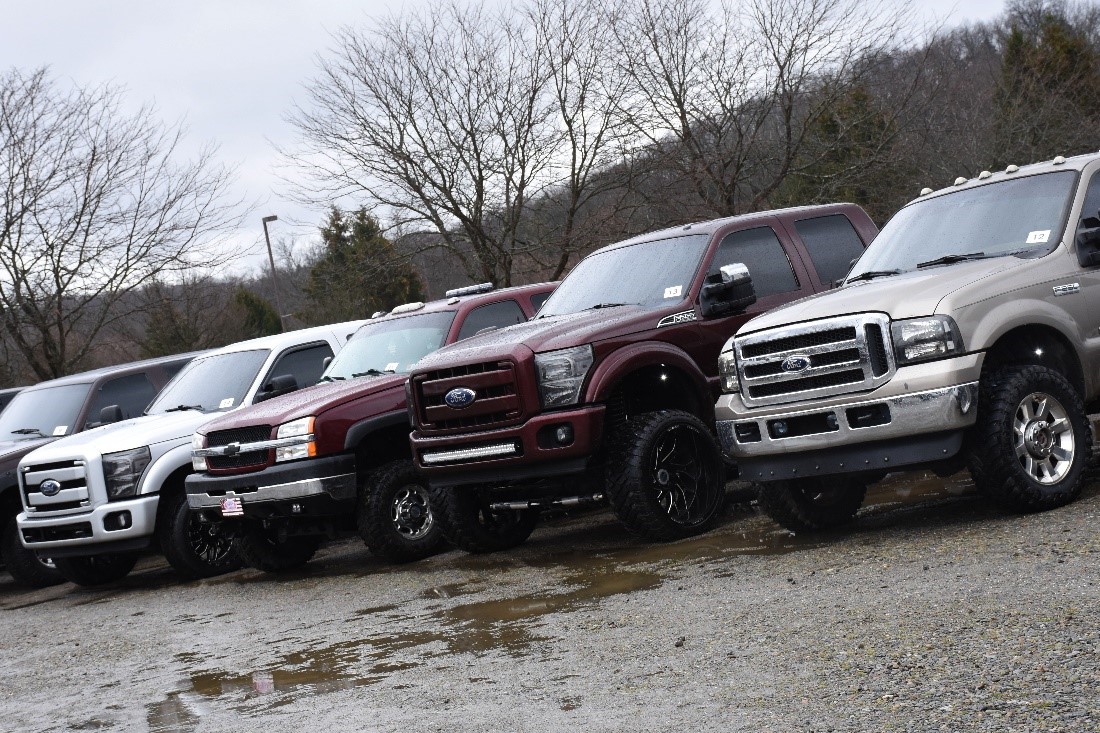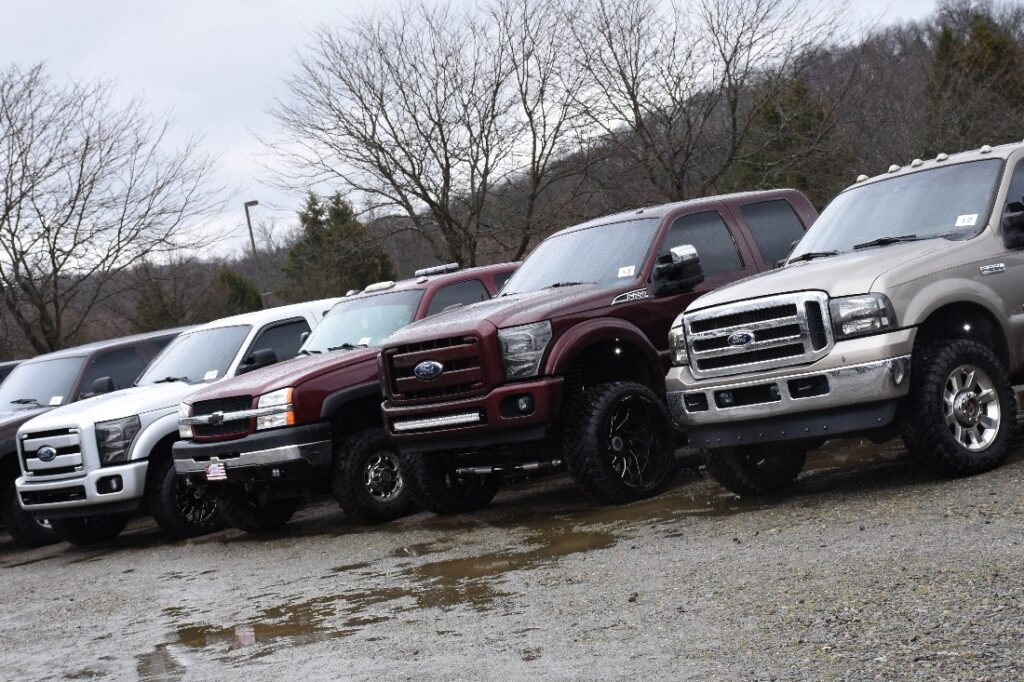 Trucks lined up for the show and shine!
Eventually, when the sun started to shine, we met up with Mark from Big Time Kustomz. Mark was eager to thank everyone who came out to support the event. "I just want to express my gratitude to all the vendors and sponsors, without them, an event like this that continues to grow every year would definitely not be possible. So, I can't express my gratitude enough for everything they do. Michael is really the whole reason for this event, the whole reason we're all brought together. Five years going strong, and we pack the house every time!"
Michael's parents David and Melina described how the event has grown over the years. "It was tiny, maybe 50 people showed up, and I think we're up to about 5,000 now. It's amazing!"
David also described how things got started in the first place. Also the special relationship between Michael and Mark. "Michael's was one of the first trucks that Mark actually worked on, and through that relationship, Michael and Mark became really close. After Michael passed away and we had done a charity dyno event, Mark said, 'Hey we have to keep this going, we have to keep the spirit of Michael alive,' and what better way to honor him."
So, what does the future hold for the Dyno Charity event? "Nothing we want to spill the beans on now, but bigger and better and hopefully shopping for an even bigger venue!"
There's a lot to look forward to for next year's Big Time Kustomz annual Dyno for Charity. We can't wait to see what's in store! A big thanks to everyone who came by and visited us at the XDP booth. We can't wait to see everyone out at the next event.