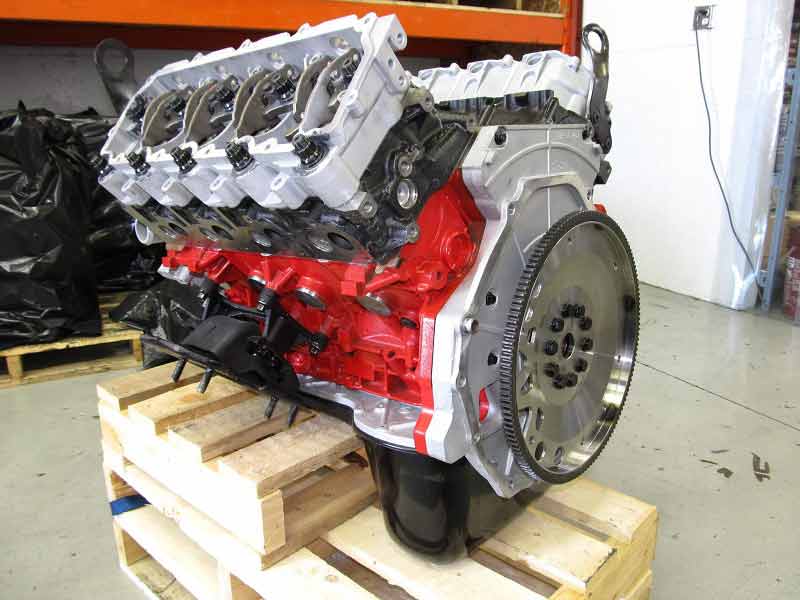 When it comes time to replace the tired or failed engine in your diesel truck there are plenty of options out there. Escalating costs over the years have priced a brand-new truck out of reach for many potential consumers. Instead of replacing your vehicle, save money with a crate engine. XDP carries a large assortment of remanufactured Cummins, Duramax, and Powerstroke engines to meet all your needs. Whether you use your truck for towing/hauling, competitive motorsports, or simply as a daily driver, XDP has you covered.
Crate Engine
The term crate engine was originally coined as a reference to a fully assembled engine that was shipped in a crate. This complete engine was ready to be removed from the crate and installed directly into the vehicle. Over the years, the term crate engine grew in popularity and gradually began finding its way onto other engine choices. The phrase crate engine is now used on short and long blocks as well. Modern crate engines are available with multiple options to meet a wide variety of budgets and needs.
New or Remanufactured
Crate engines can be either new or remanufactured units. A new crate engine is typically a stock or OE engine that is identical to what came in your vehicle. In most cases, this will be brand-new from the OE manufacturer, with the stock connecting rods, pistons, and factory head bolts. This is an ideal option for many people, especially if you do not have plans to increase the power.
A remanufactured engine, on the other hand, starts with a used engine block that has been extensively inspected, magnafluxed, and fully machined. After the machining process, assembly begins using extremely tight tolerances that meet or exceed the original manufacturer's specifications. One advantage of a remanufactured engine is that they are available with high-performance parts for more performance-oriented builds. Instead of simply using stock components, they can include upgraded forged internals and ARP head studs. This helps to ensure the engine is capable of handling significantly higher power levels than the stock setup.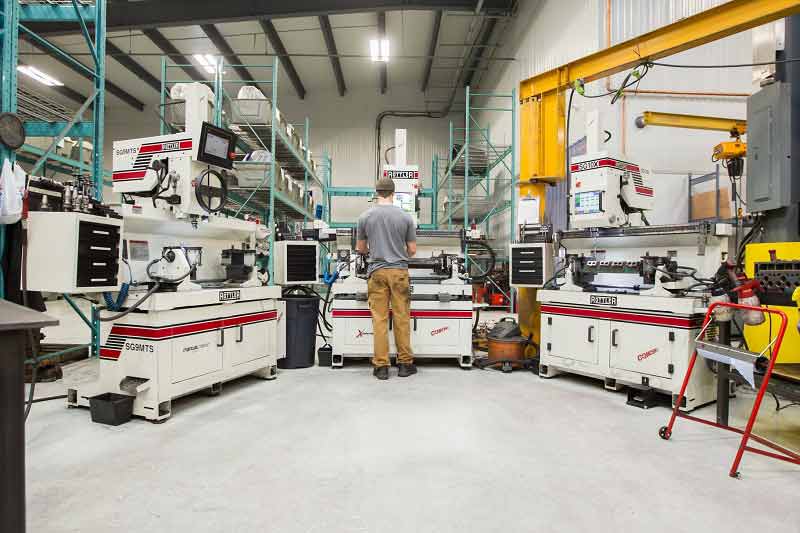 Crate Engine Advantages
A remanufactured crate engine in some ways is like bringing your engine to a local machine shop but offers some major advantages. If your engine has racked up the miles or is on its last legs, you can get a replacement in advance. Get that replacement engine on the way to you before you even turn a wrench.
Normally you need to take out your engine, and then figure out how you are going to bring it in. Depending on the shop it could take a few weeks or even months before they even start working on it. It can also be hard to find a qualified shop to work on your engine. Often the local shop or garage has outdated equipment and specializes in rebuilding small-block chevy engines. Purchasing from a proven diesel engine supplier on the other hand can provide you with experienced diesel engine builders using state-of-the-art equipment.
XDP carries all the top brands in the industry such as Ford, Industrial Injection, DFC Diesel, and Diamond Advantage backed by Navistar. Contact the Performance Specialists at XDP (888-Diesel-4) today with any questions about ordering a diesel crate engine for your vehicle!