Don't let the stock 68RFE in your 6.7L Cummins stop you from working under pressure. Ryan from ATS Diesel explains the benefits behind why upgrading your 68RFE with a ATS Billet Channel Plate Valve Body with Solenoid Pack. For this reason, you can expect crisp, smooth, and strong shift quality while simultaneously eliminating cross leaks in your Cummins!
What Can an ATS Billet Channel Plate with Solenoid do for Your Truck?
A stock 68RFE valve body can only handle 160 psi in the transmission clutch packs. This can quickly become a problem in the event that your truck needs to work its hardest. Especially in conditions like heavy towing. This can ultimately lead to transmission slippage. With a reinforced billet design the ATS Billet Channel Plate Valve Body with Solenoid Pack allows your transmission to perform in even the most demanding situations. Allowing for up to 300 psi line pressure without pressure loss or leaks.
The ATS valve body is fully machined and assembled with a ported billet channel plate, aluminum accumulator pistons, high tensile strength bolts, high-pressure accumulator seals, cross-member accumulator stiffener plate, thick separator plate with high-pressure gaskets, and steel center-less ground oversized valves. Hydraulically tested at over 400 psi, and hydro-tested to ensure the valve body is leak-free. Ensuring that all the hydraulic pressure is transferred to the transmission clutch packs.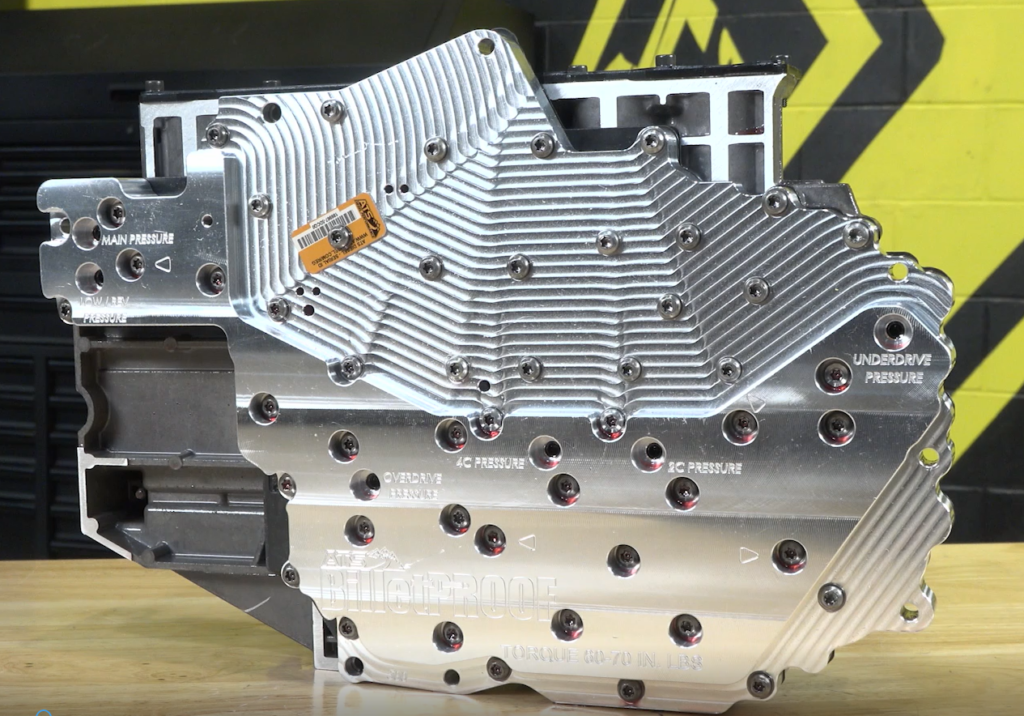 Upgrade Your 68RFE
With all things considered, if your 68RFE is underperforming, it may be time for an upgrade. Don't let the 68RFE transmission slip a gear and stop you from doing the jobs that matter most. Get an ATS Billet Channel Plate Valve Body with Solenoid Pack for your 68RFE today at XDP.com!
Check out the full video HERE!