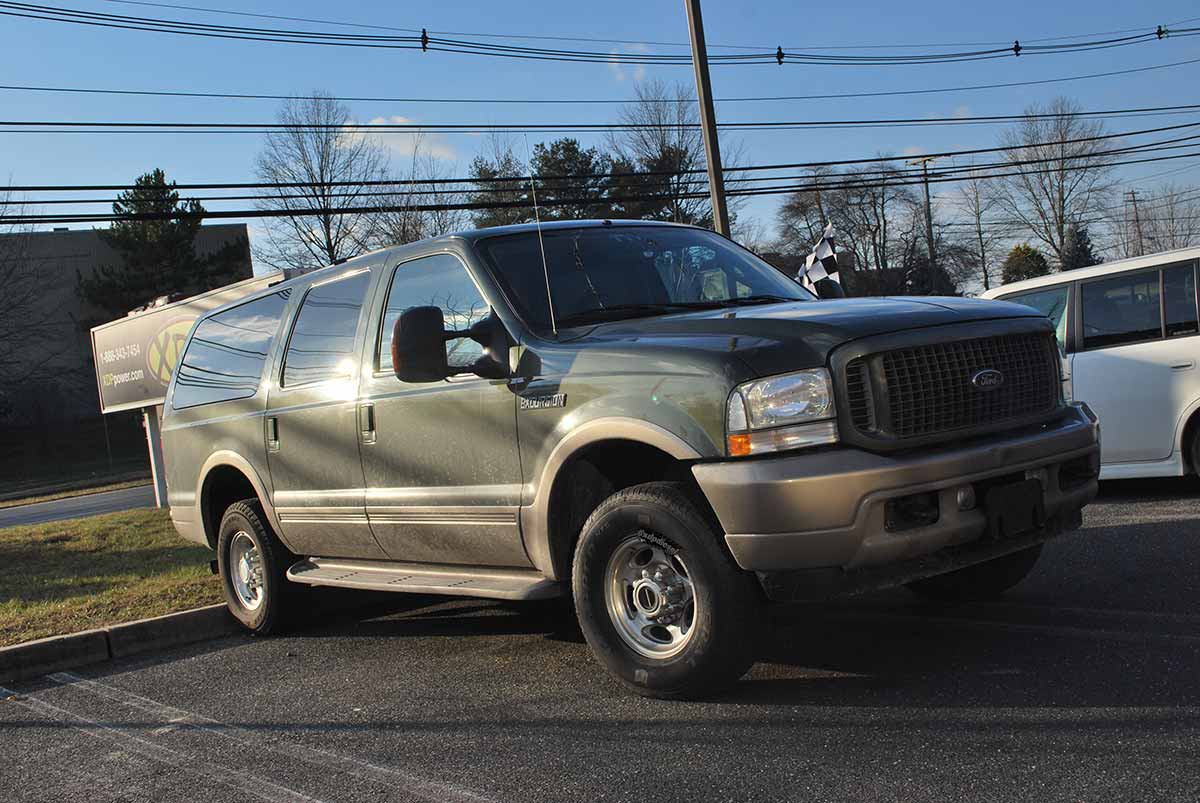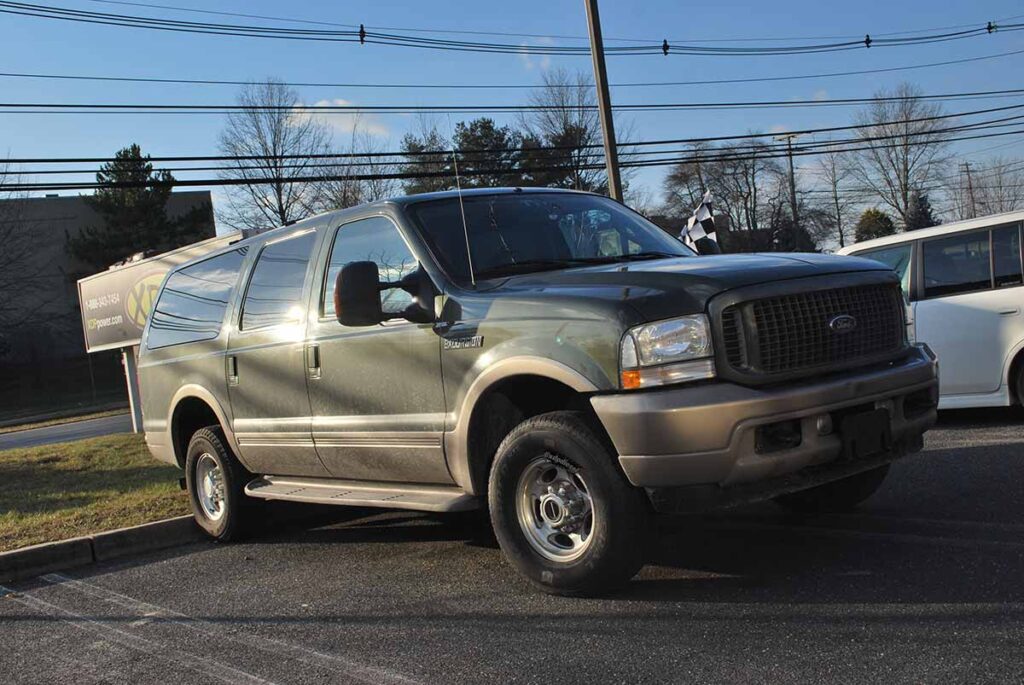 If you're experiencing steering wheel play, uneven tire wear, or creaking sounds in the front end of your Ford Excursion or Super Duty F-250/350, it may be time for a front end rebuild. XDP recently rebuilt the front end of a 2004 Ford Excursion to repair wear and tear from its high mileage and many years on the road. Here is an in-step guide to how we gave this Excursion the front end rebuild it needed!
Mevotech TTX Ball Joints
We started the Ford front end rebuild off with the reliable, high-quality Mevotech TTX Upper and Lower Ball Joints. Replacing the ball joints is important because the ball joint connects the steering knuckle to the front axle. This will maximize the tire's contact with the road. They not only provide a safe, smooth ride, but also allow for optimal vehicle control. If your tires are wearing unevenly, this can be a sign that you're in need of Ball Joints.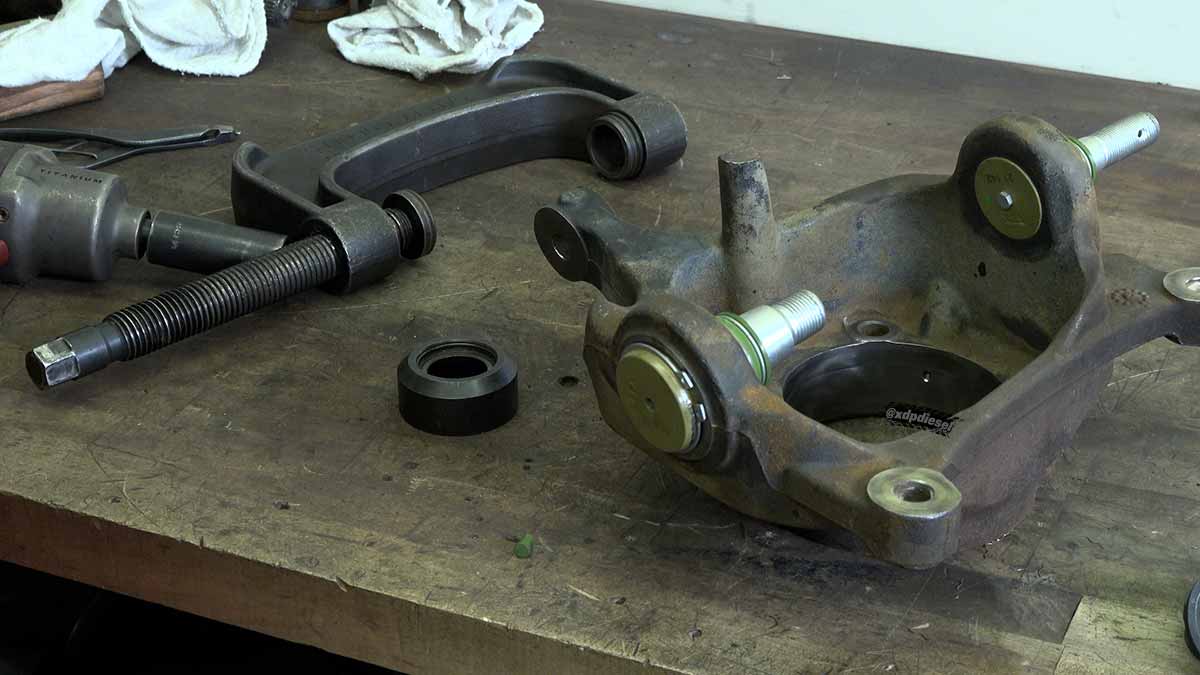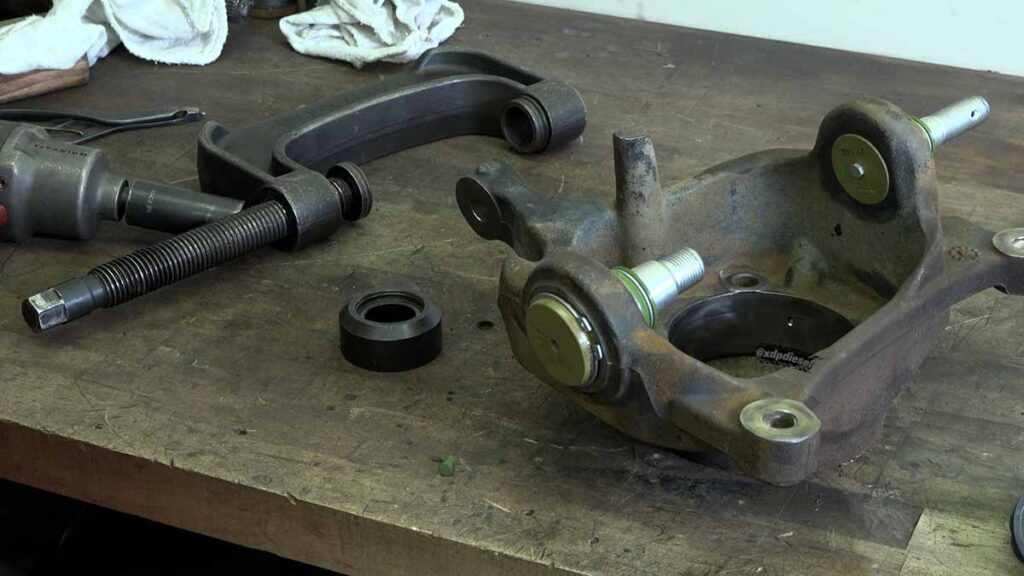 These balls joints are engineered and tested to excel in the most demanding conditions. The larger ball pin sphere provides increased strength, and the increased flange thickness provides an extended service life. They also feature a knurled mounting surface that gives you a tight fit on high-mileage or worn suspension components. On top of that, they feature a high-strength multi-lip boot that locks into place to keep water and debris out. Additionally, each ball joint is treated with the Repel-Tek anti-corrosion coating. For these reasons they were the perfect replacements for the worn-out ball joints on this Ford Excursion.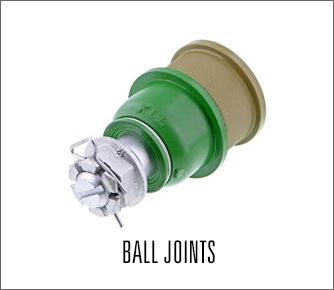 Dorman Front Hub Seal Kit
After the Mevotech Ball Joints were installed, it was time to install a front vacuum hub seal. This is an important part of your front end rebuild for a few reasons. The first reason is to seal off the back side of the steering knuckle and seal for vacuum. This is needed to operate the auto locking hubs. Additionally, they keep out water, debris, and other contaminants that can cause premature wear, damage, and corrosion.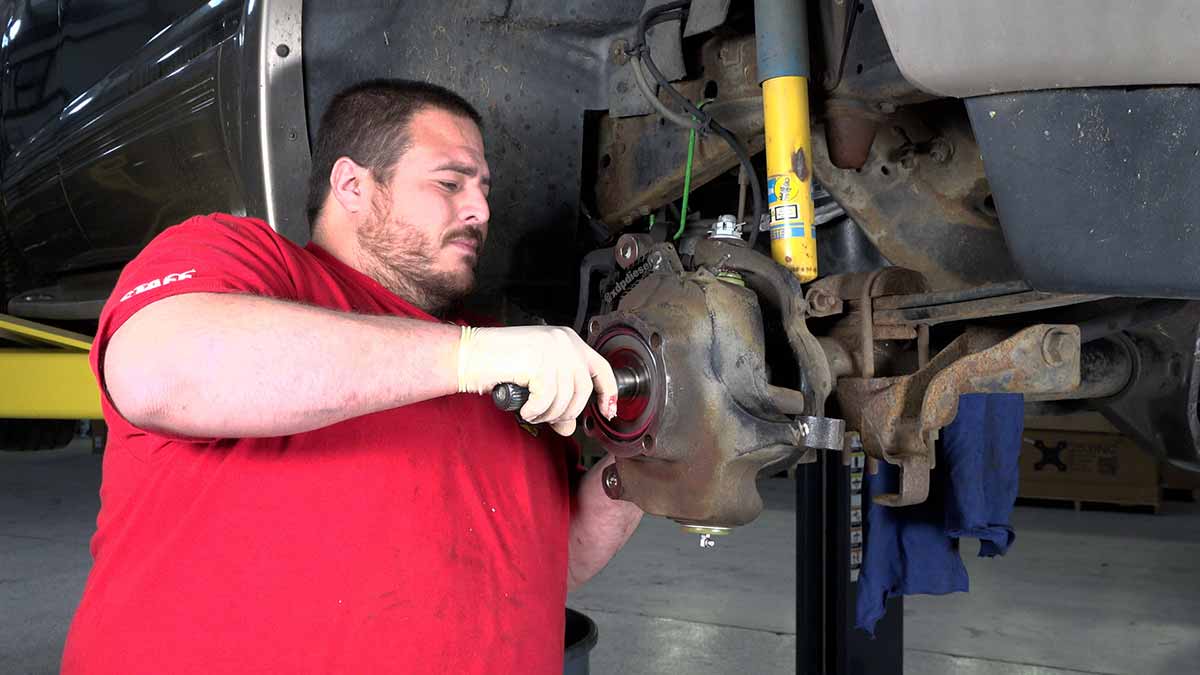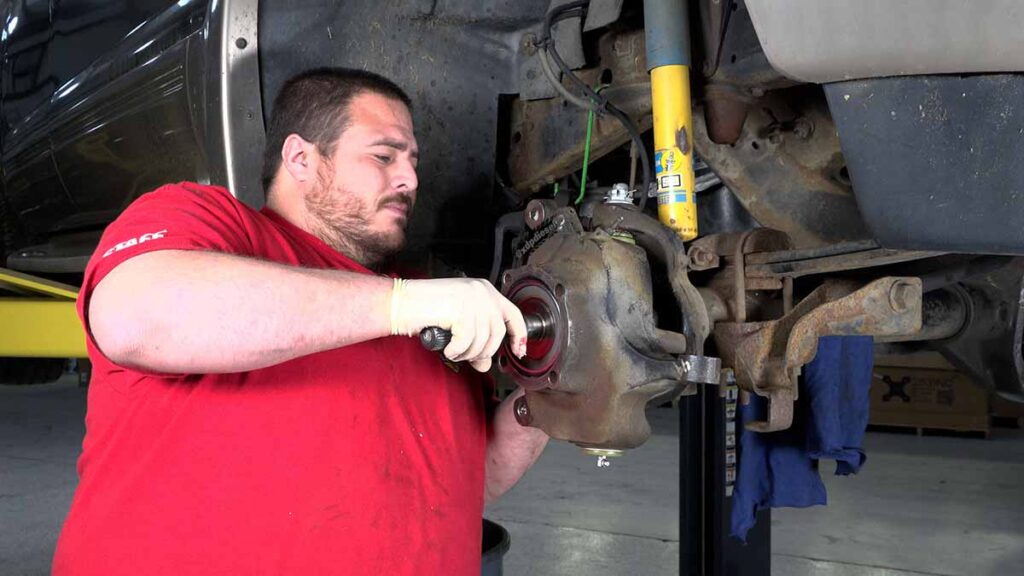 The Dorman Front Hub Seal Kit is the perfect replacement to keep in vacuum pressure to ensure that four-wheel-drive components work properly when called upon. This Dorman kit includes a seal that mounts on the back side of the outer axle joint to seal the axle tube from dirt and debris. This outer axle tube seal installs before the vacuum hub seal and mounts just behind the axle joint on the axle shaft. Also included are seals for the wheel bearing and hub assemblies if needed. Dorman has been a trustworthy name in the automotive industry for over a century, which is why we trusted their Front Hub Seal Kit for this Excursion.
Dorman Automatic Locking Hub Assembly
Our next step towards completing our Ford front end rebuild was the Locking Hub Assembly. The locking hub assembly is an important part of your 4-wheel drive system that ensures your truck's front wheels stay engaged when in 4WD. Unfortunately, the locking hubs are prone to failure. When they fail, it can lead to the entire hub malfunctioning or cause it to stop working altogether.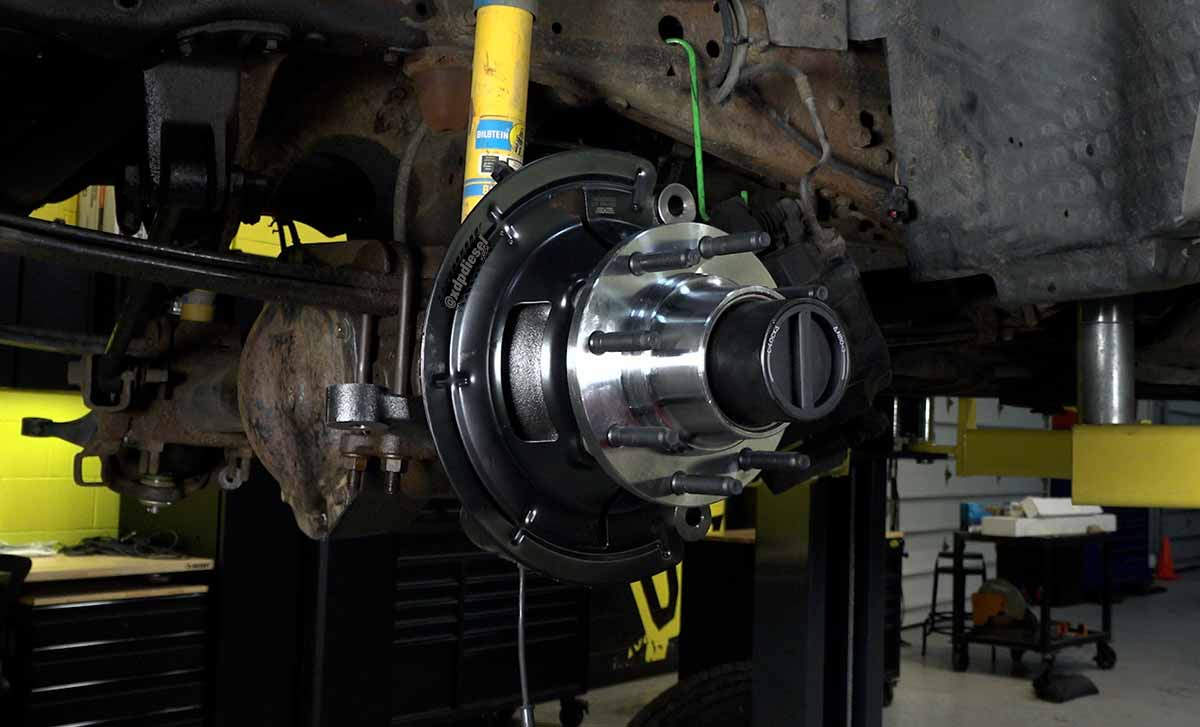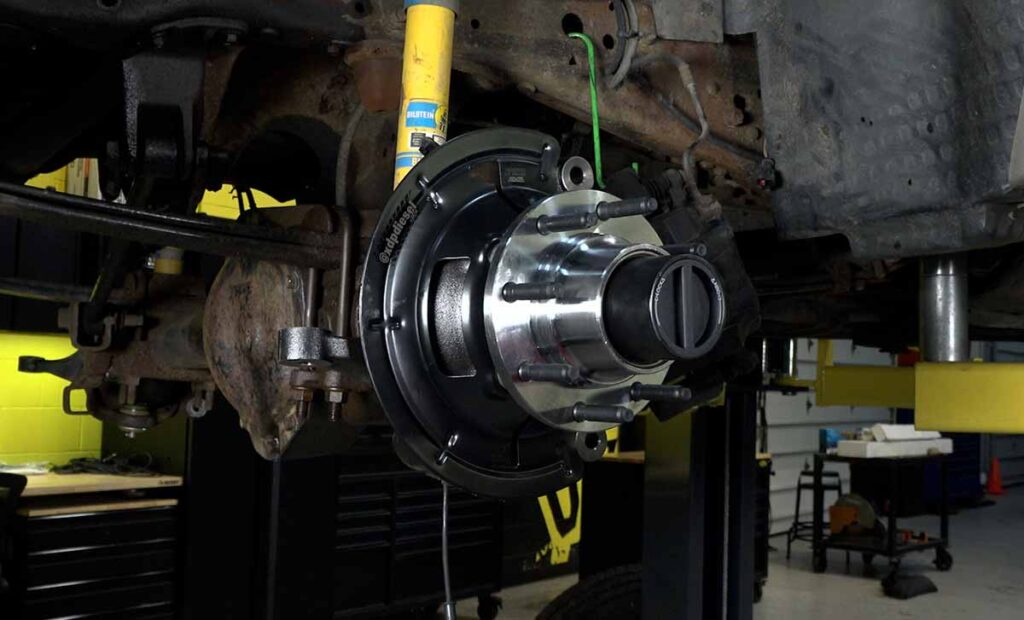 The Dorman Automatic Locking Hub Assembly was the replacement we needed for this Ford Excursion! This product is part of the Dorman OE Solution Series. OE Solutions products from Dorman improve upon flawed OEM designs while addressing common points of failure, all while maintaining factory fit, form, and function. This hub addresses factory weak points such as a 40% stronger shift dial to help prevent it from breaking. This hub also features an improved diaphragm for greater durability. With its improved design, the Dorman Automatic Locking Hub Assembly is made to last!
Stay tuned and follow along! In part 2 of this Ford front end rebuild, we get set to install the tie rods and adjusting sleeves, a steering damper, and a steering gear box. Check out the full series on our YouTube channel and shop for all your Ford Excursion and Super Duty front-end suspension components today at XDP.com!