Indianapolis, IN, June 2nd-4th, 2023 – XDP was back on the road in Indianapolis for one of the biggest diesel events of the year, Ultimate Callout Challenge 2023. Competitors from far and wide came out to compete in the drag races, sled pulls, dyno competition, and Show & Shine. Many spectators came to witness these events as well as walk through the Vendor grandstand. XDP was there to take in all the sights of this three-day-long, action-packed event that did not disappoint.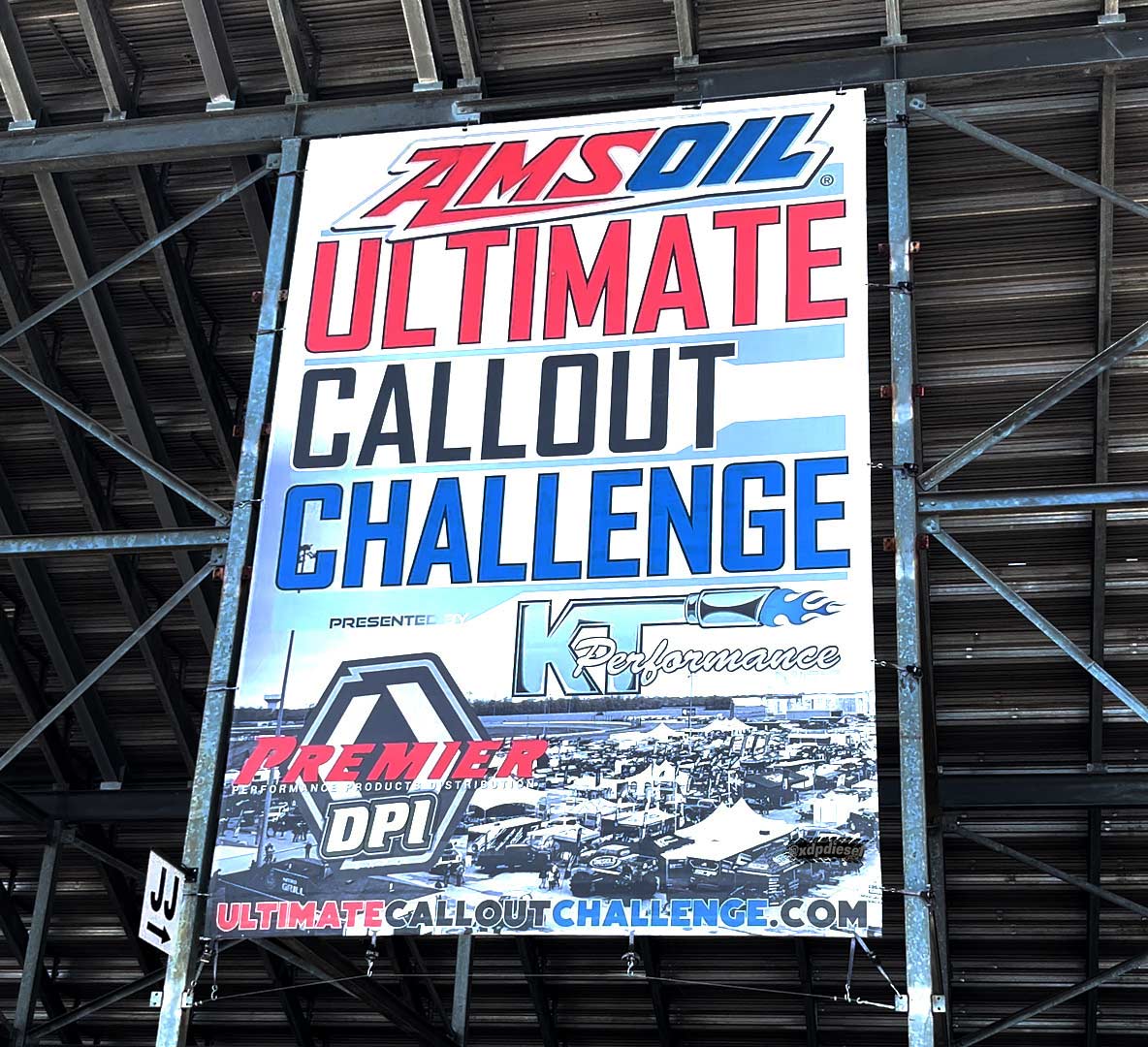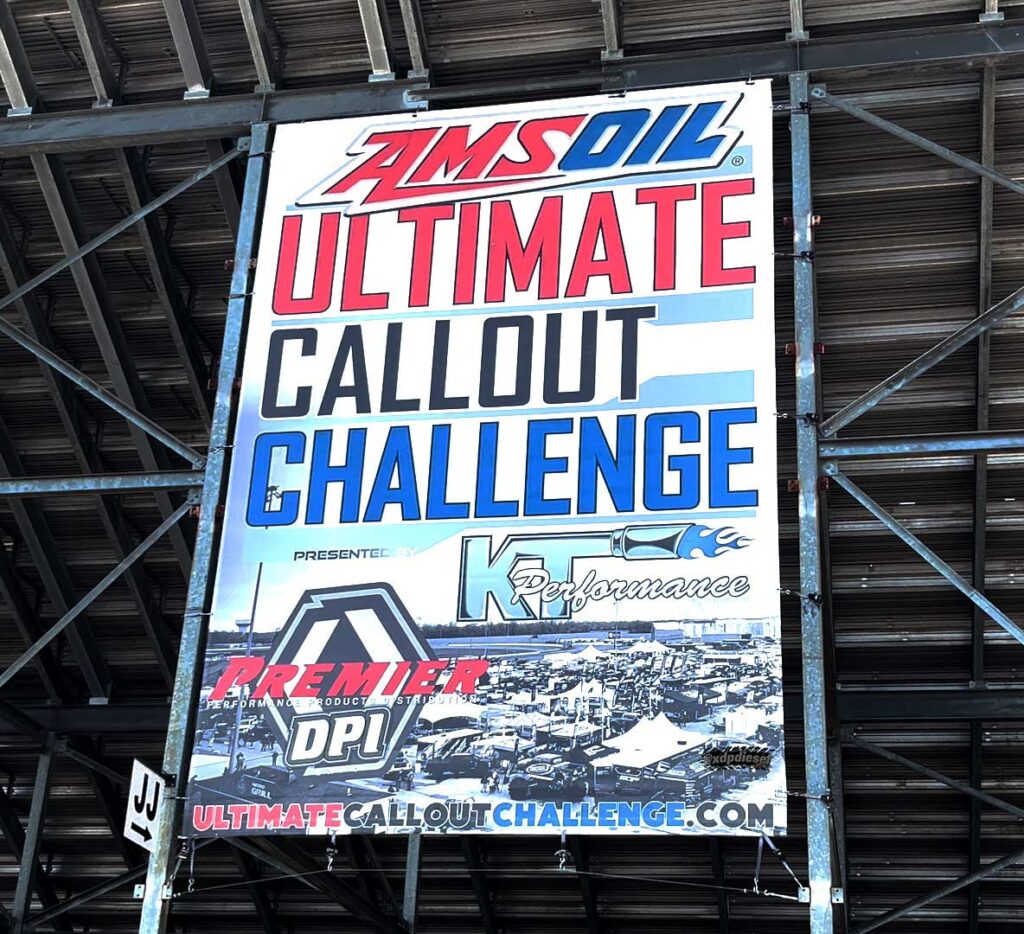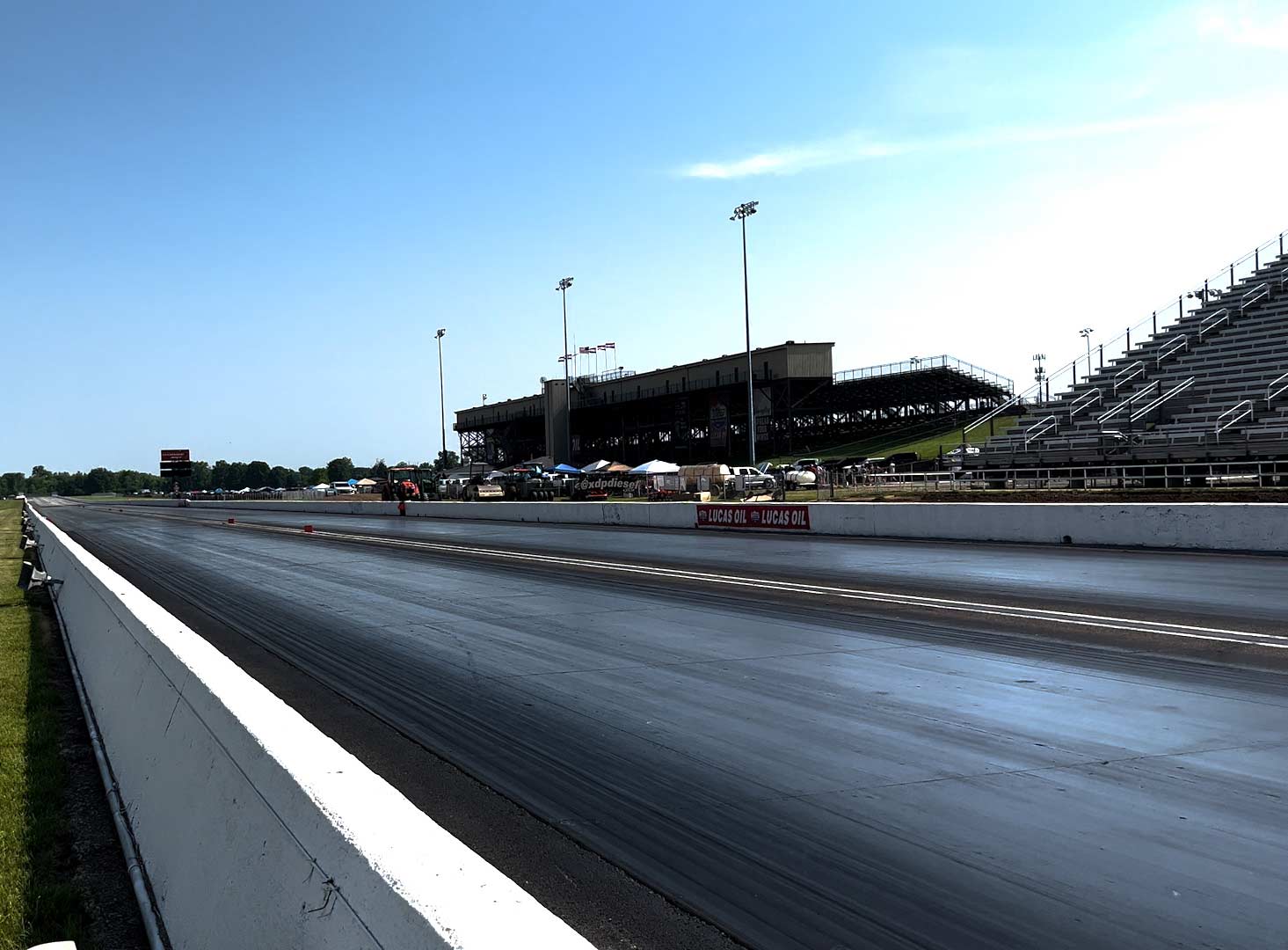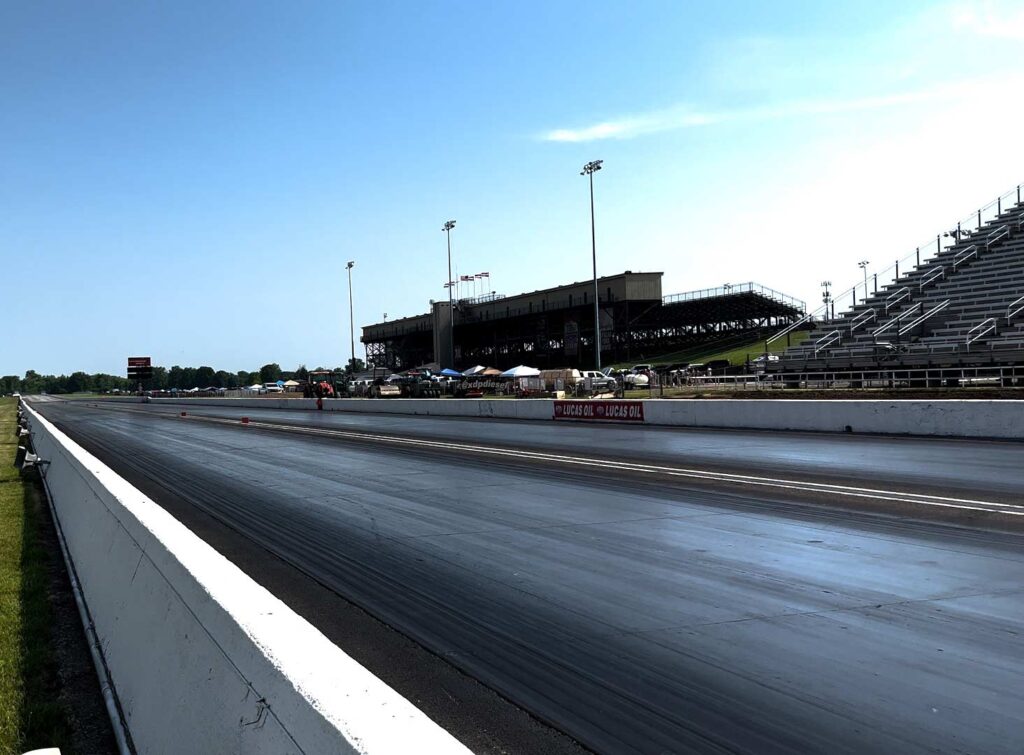 Outlaw Diesel Super Series & UCC Competition
There was no shortage of teams competing for this year's top honors at Ultimate Callout Challenge 2023. Last year, we witnessed history on the dyno as Justin Ziegler UCC record 3,336 hp pull secured him as back-to-back UCC overall champ! But with some stiff competition this year, would we see a new champion crowned by the end of the event?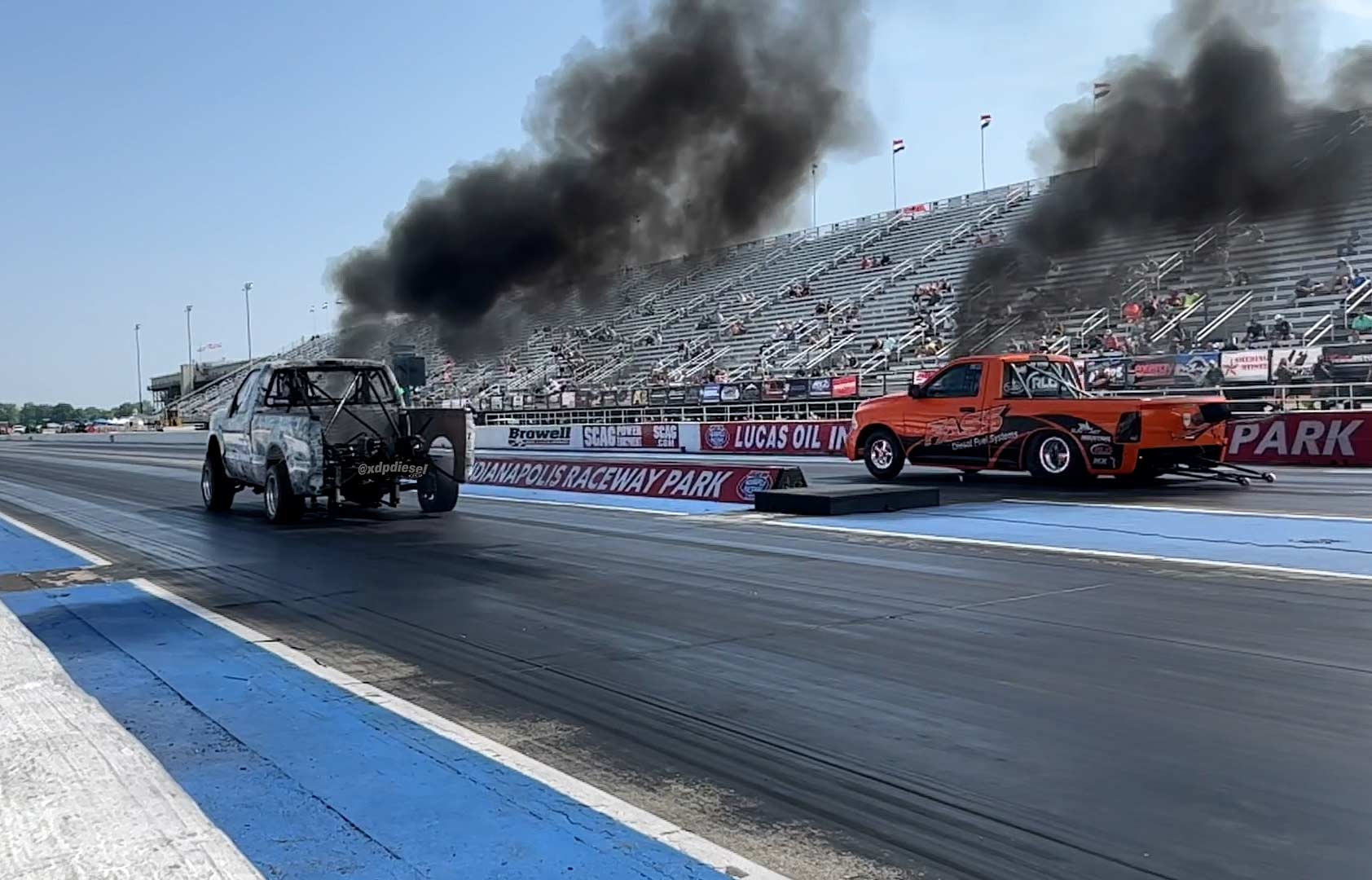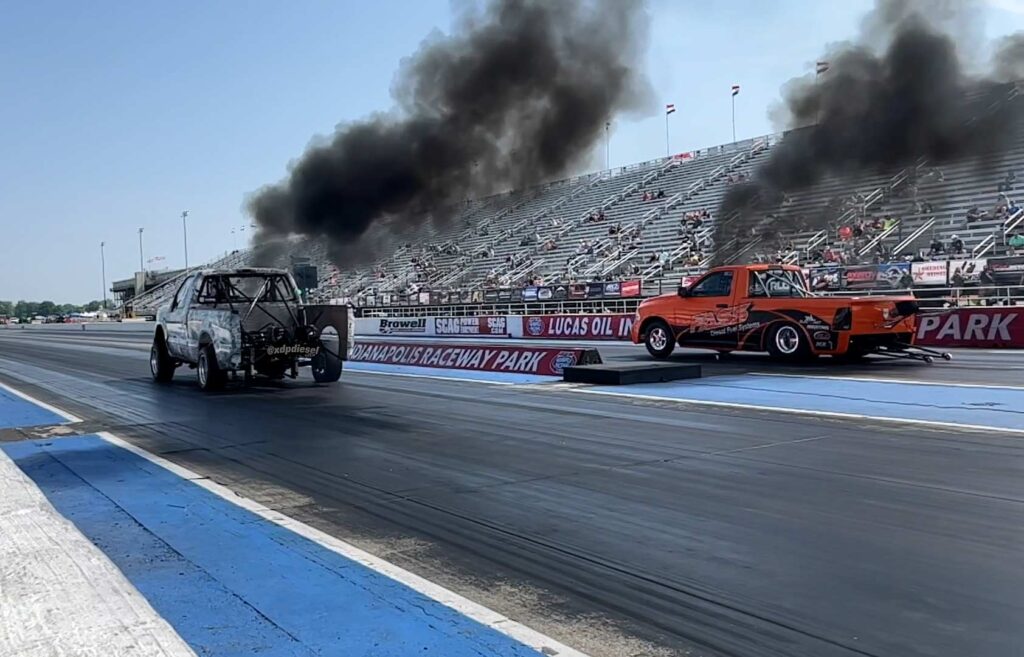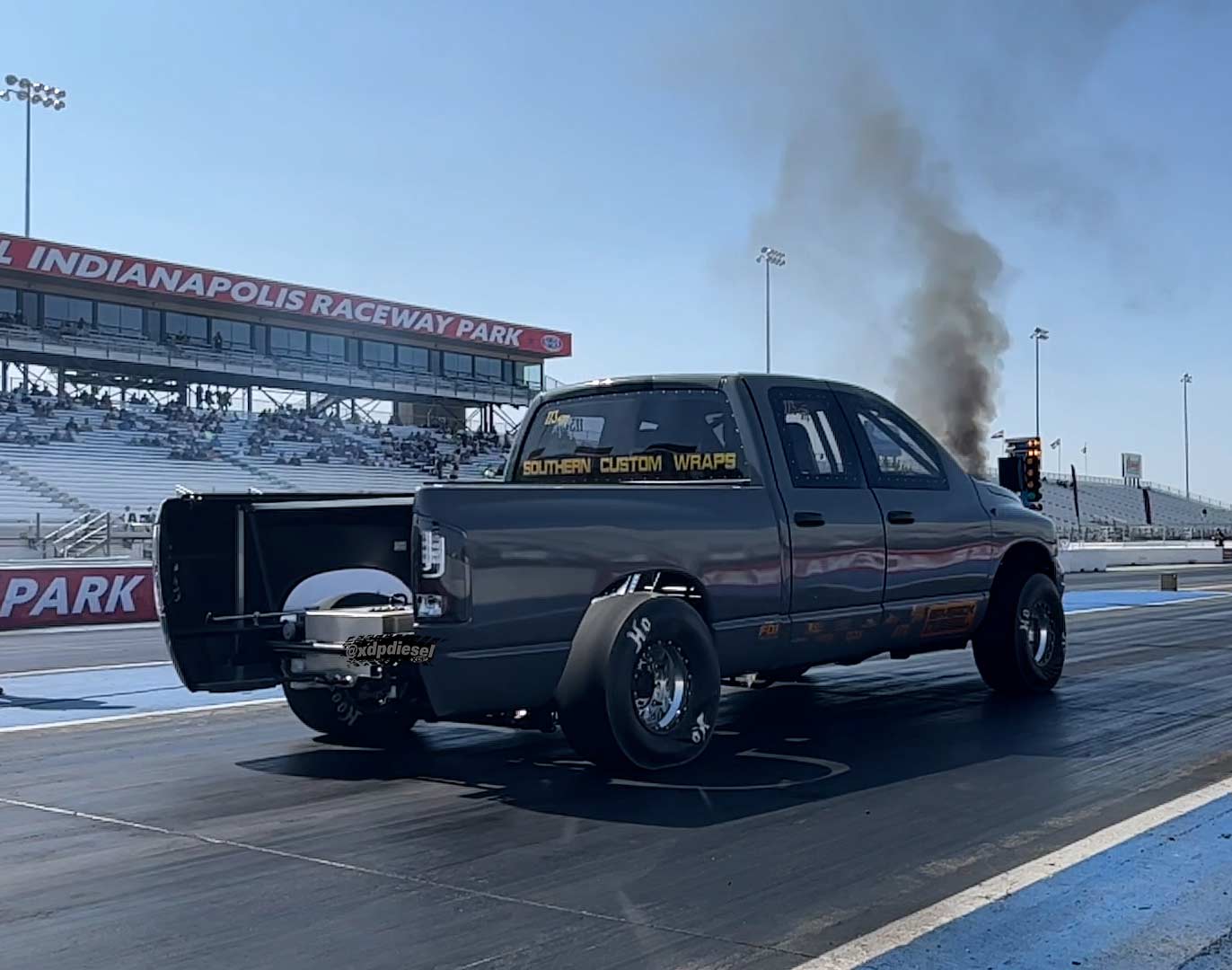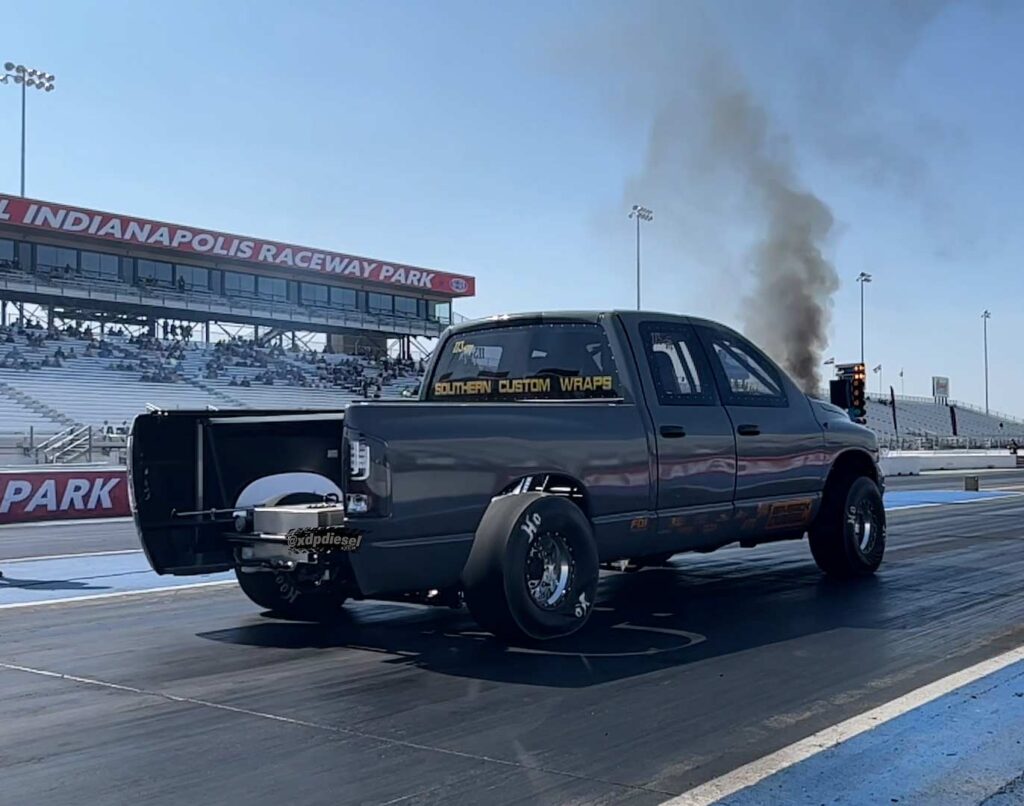 Ultimate Callout Challenge Drag Races
UCC kicked off on Friday, June 2nd, with its first event of the competition, drag racing. Due to the heat during the weekend, the track was constantly being prepped to make sure the traction was just right to make passes. It was a challenge for several racers, but not for the top three qualifiers! Finishing in 3rd place was Charlie Fish with an overall best eighth mile time of 5.329 seconds. The runner up was Tony Burkhart, just edging out Charlie Fish for a best time of 5.312 seconds. But the best pass came from Hunter Coffey with an overall best eighth mile time of 5.111 seconds.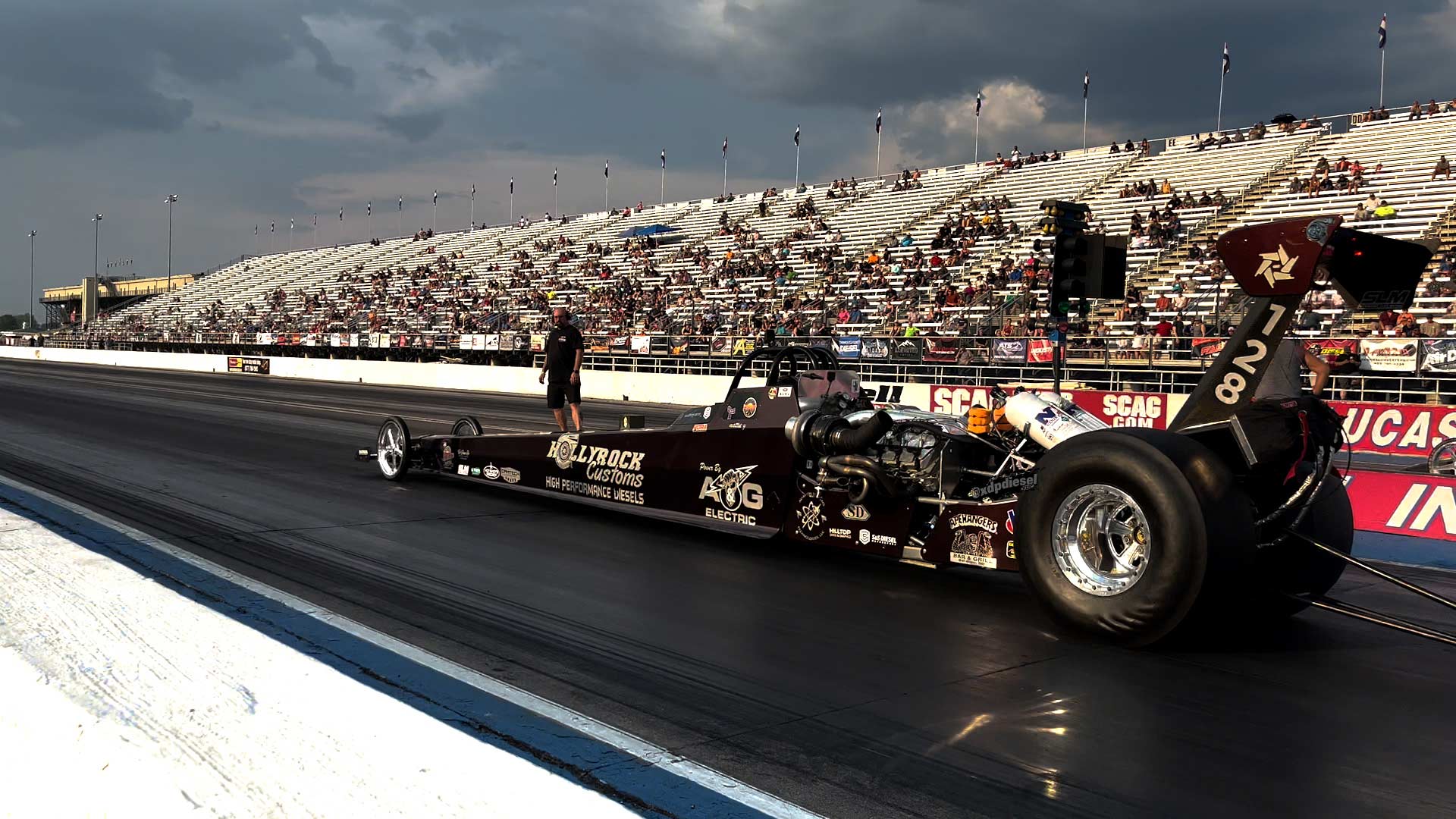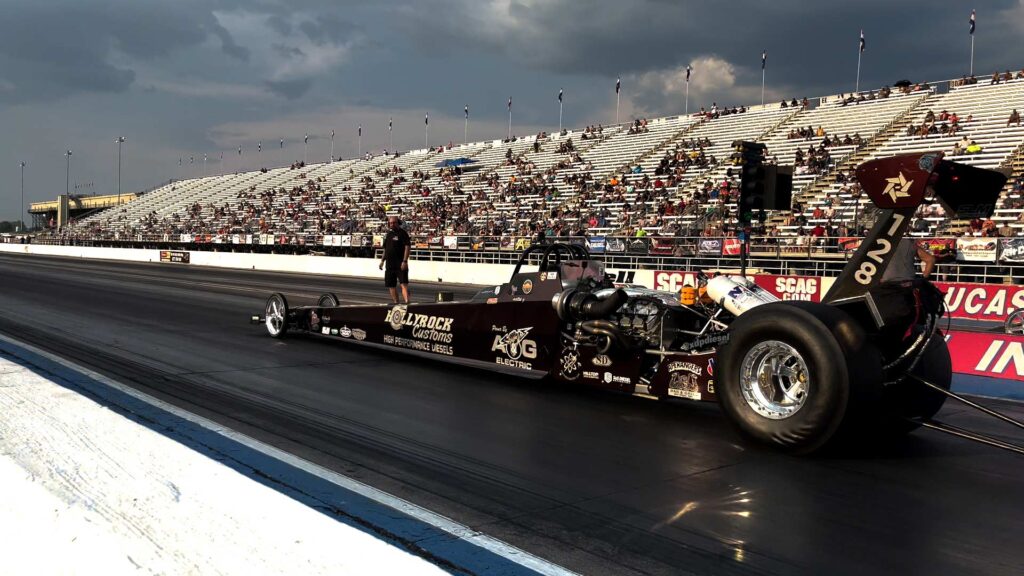 Another drag strip highlight was witnessing Mattie Graves break yet another ODSS Pro Dragster record. She set the record earlier this year at Rudy's Spring Truck Jam with a 4.0406 second pass. She managed to top herself again this year by making a 4 second flat pass and took home the trophy for the ODSS Pro Dragster class.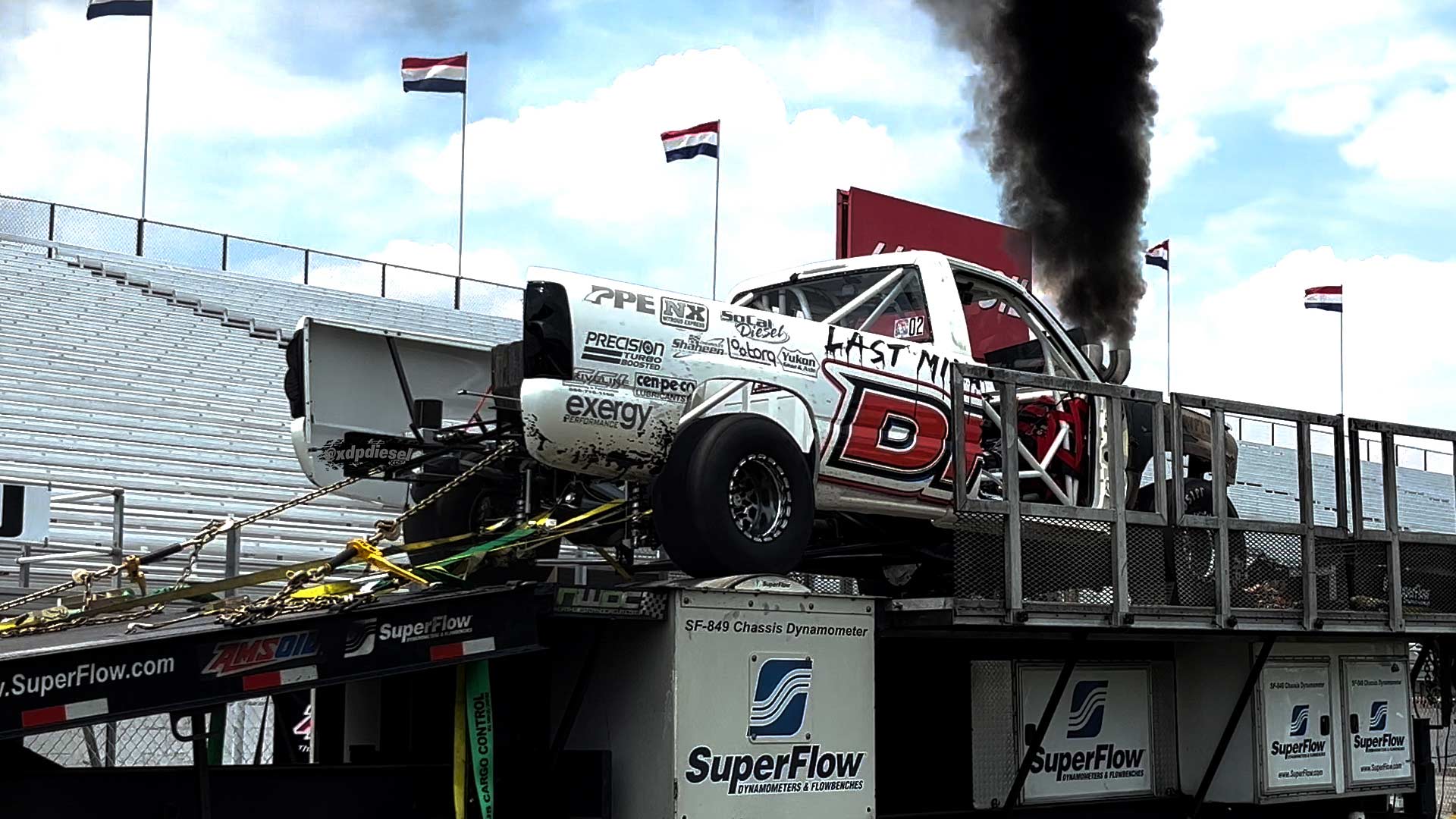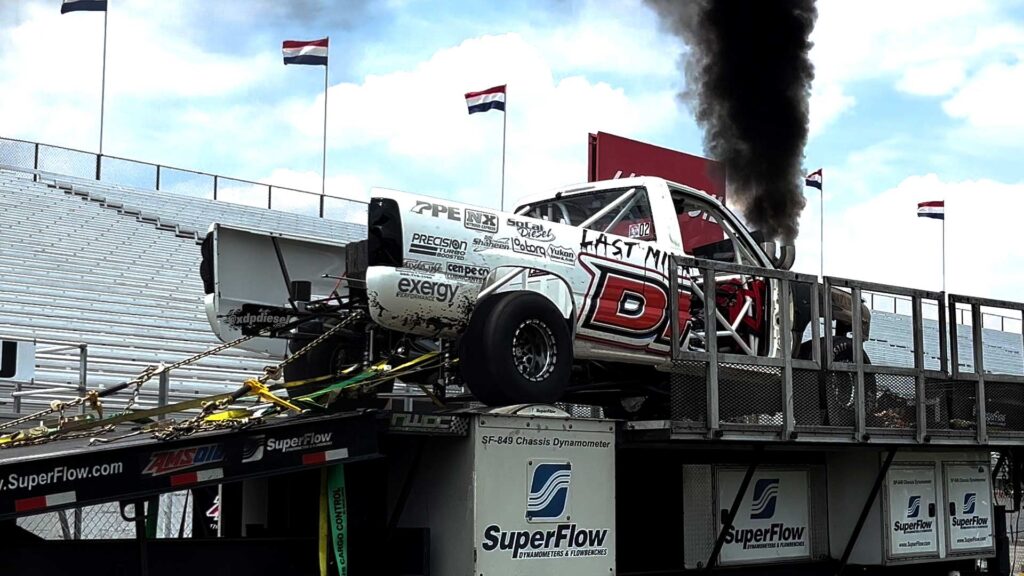 UCC Dyno Competition
Saturday was dyno day at UCC, and the spectators crowded the stands to get a glimpse of some serious power being made. This year was the first year that the event was only judged based off horsepower alone, not horsepower and torque. And although there were no record setting dyno pulls like last year, there was still some serious horsepower made on the dyno. In third place on the dyno was Tony Burkhart with their best pull of 2379.1 hp. The runner up was Hunter Coffey making 2436 hp. The best pull on the dyno, however, came from Josh McCormack making 2879.5 hp!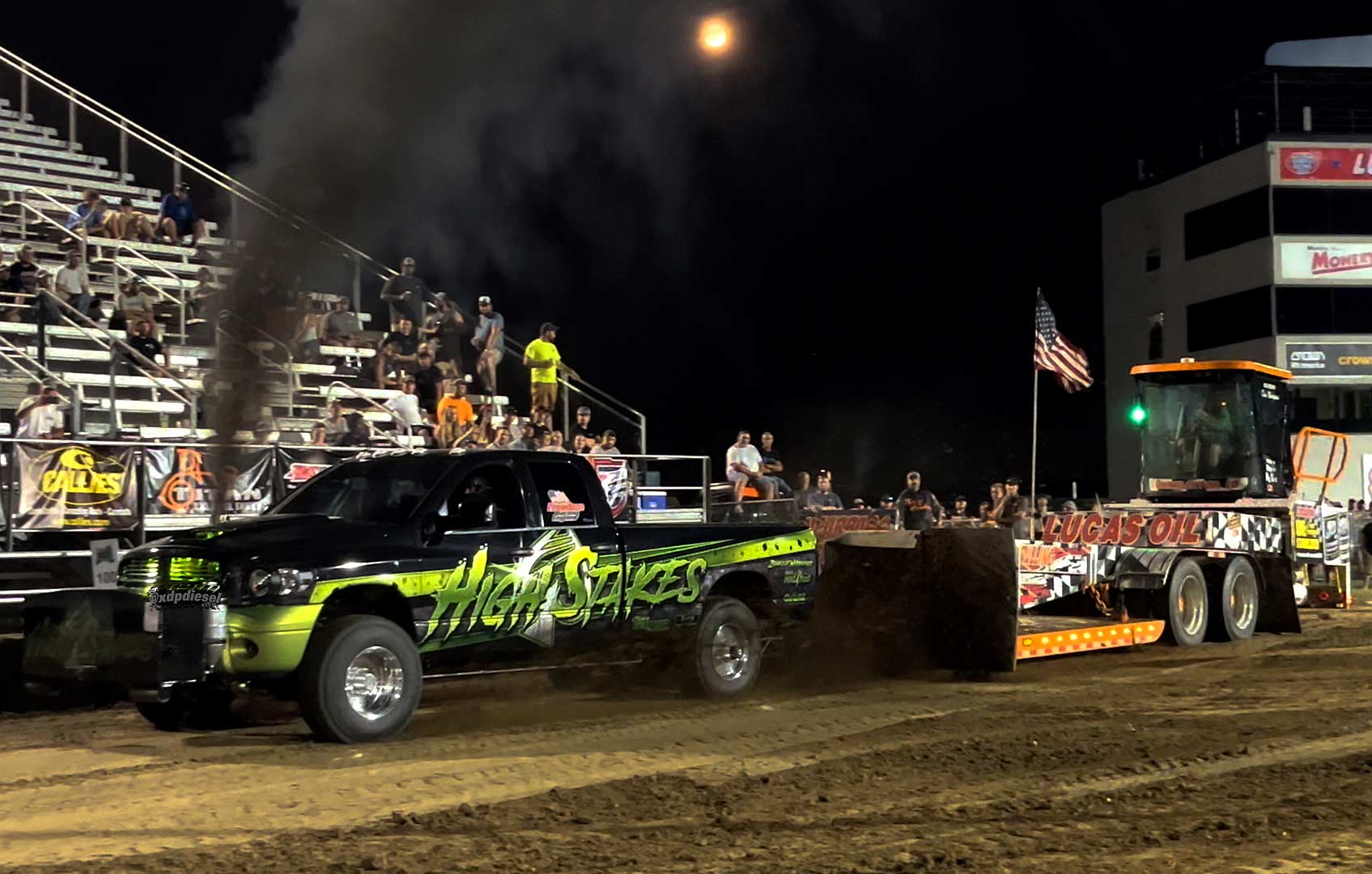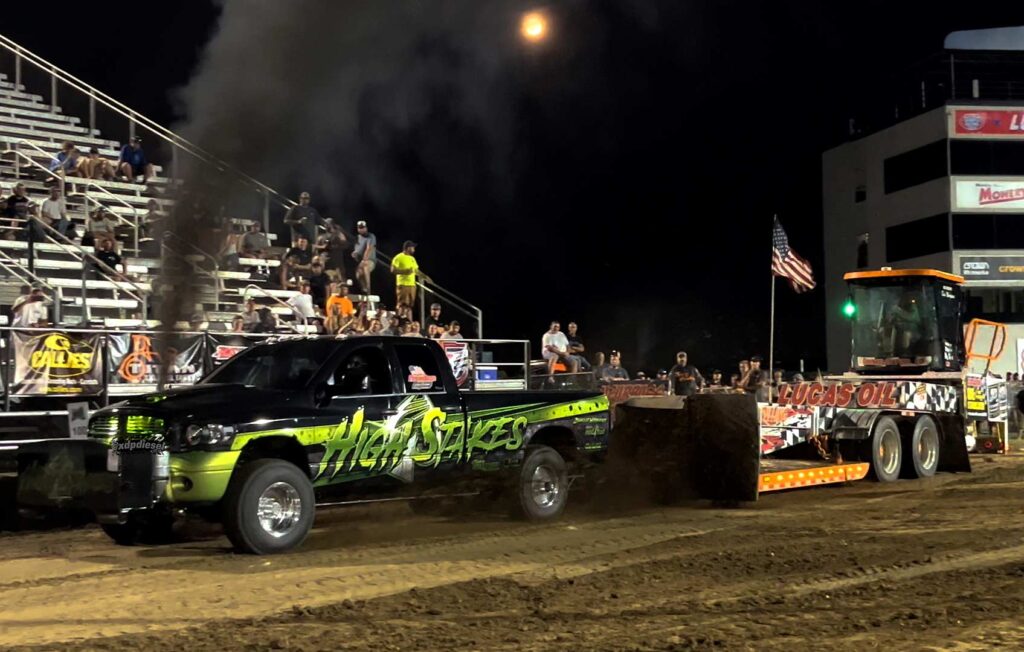 Sled Pulls at Ultimate Callout Challenge
Late Saturday night and Sunday morning was the final event of the competition, the sled pulls. The fans stayed late and weathered some minor rain delays throughout Saturday evening to catch what was an excitingly close competition. The Epic Sled Pulling Series took place Saturday night, and the UCC sled pulling took place Sunday morning. The runner up for the UCC sled pulling was Brian Shaw making a distance of 311.77 feet. First place for the sled pull event went to Chris Patterson with a distance of 315.94 feet.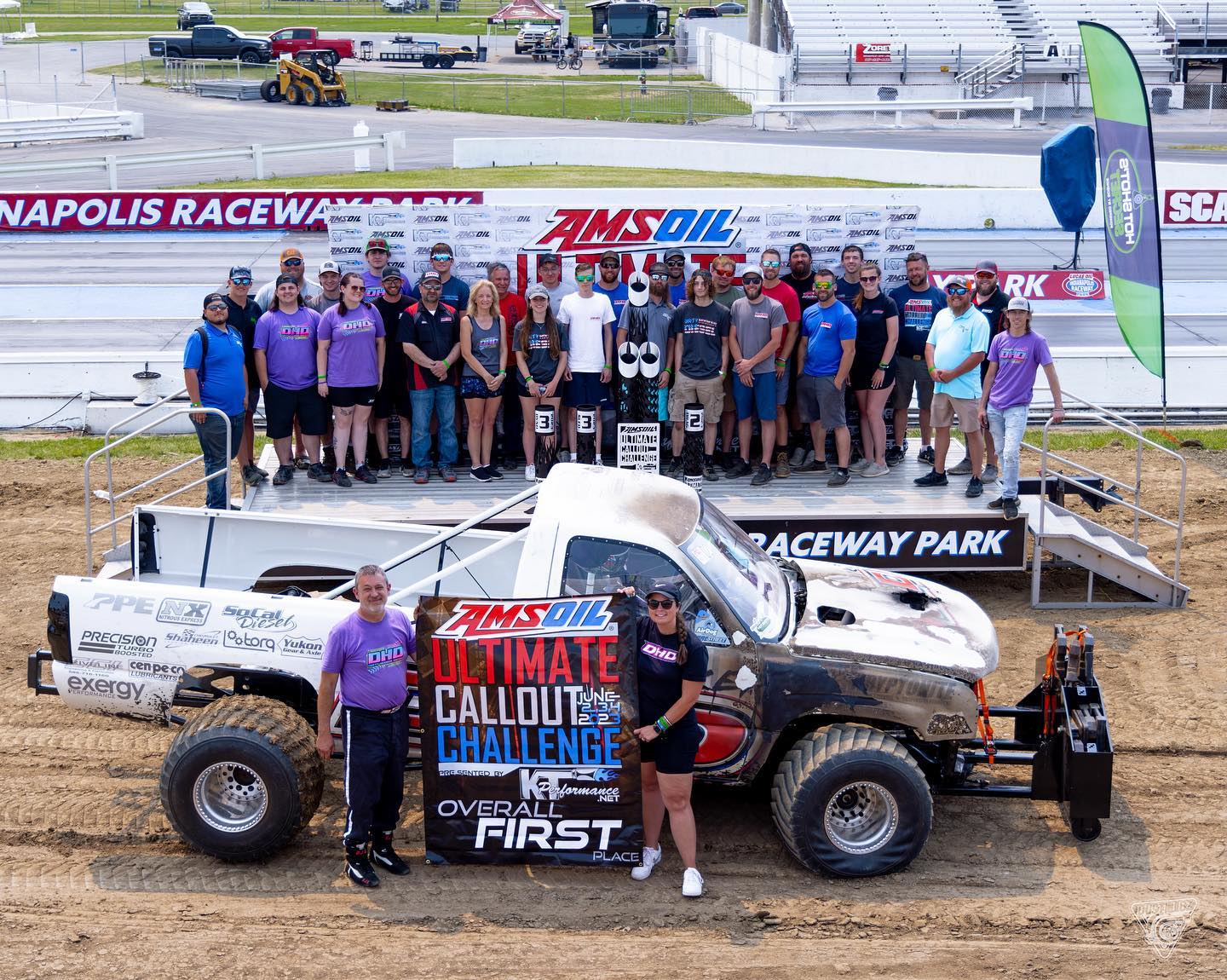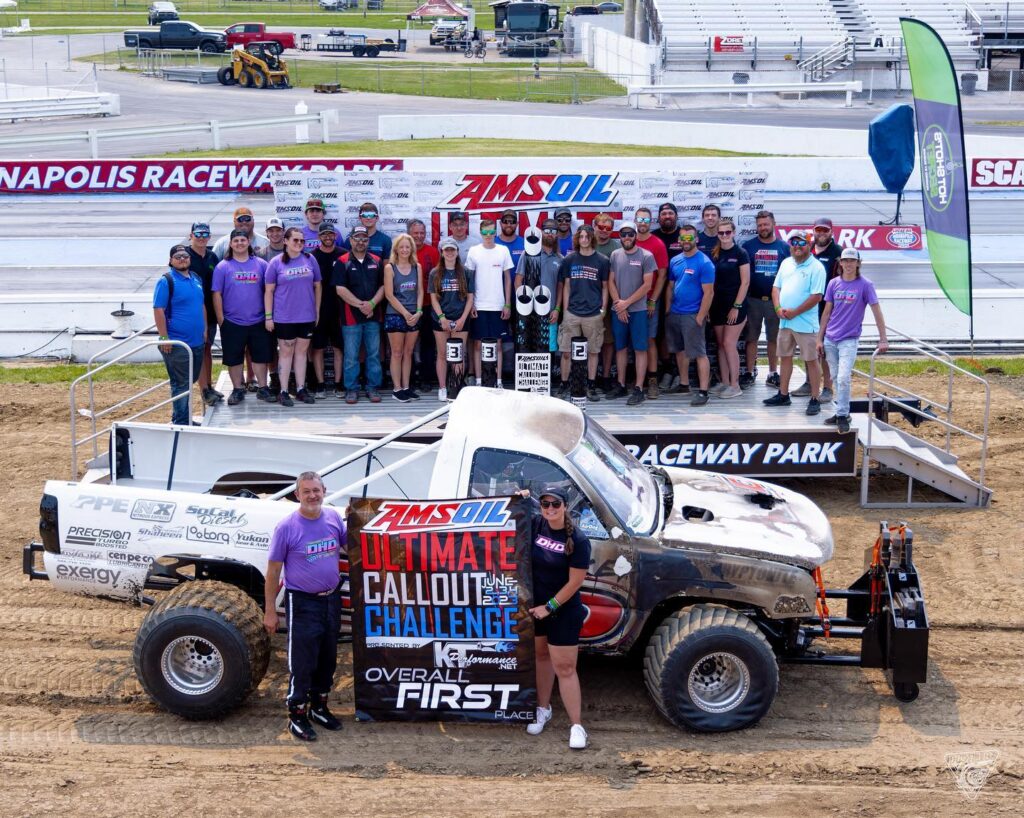 The story of the sled pulls, however, was Tony Burkhart, as his pull of 308.3 feet was enough to crown him the Ultimate Callout Challenge 2023 champion!
"How do you put what I'm feeling into words," says Tony Burkhart. "How do you describe what happened this weekend? It still hasn't fully sunk in. What I do know is that I'm grateful… What happened this weekend, didn't happen by chance. It happened because of dedication and having family and friends who will do whatever it takes to ensure we succeed. Thank you to our sponsors who believed in us… to our fans for sharing footage and pictures, we loved them all! Thank you to Ultimate Callout Challenge for putting on this stressful expensive event to show off what we love! John Humpe Jr/John Humpe Sr I will forever appreciate our friendship. Thank you for always believing in me."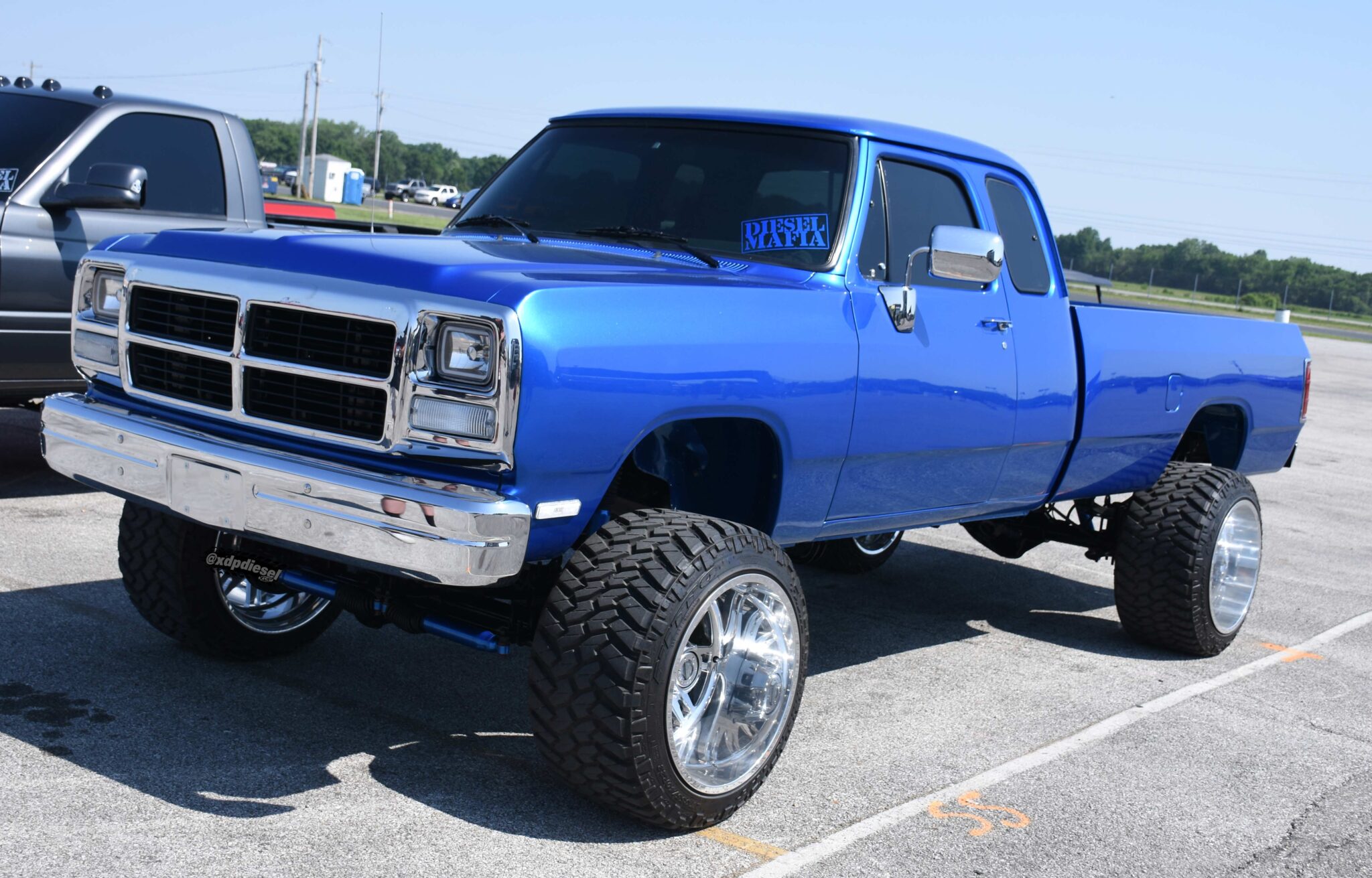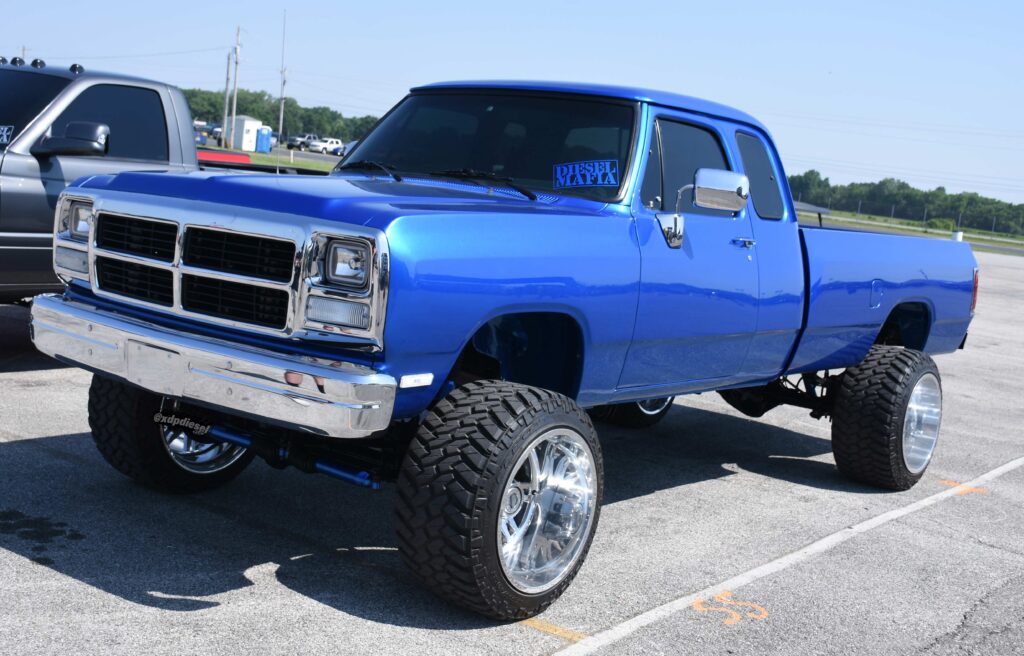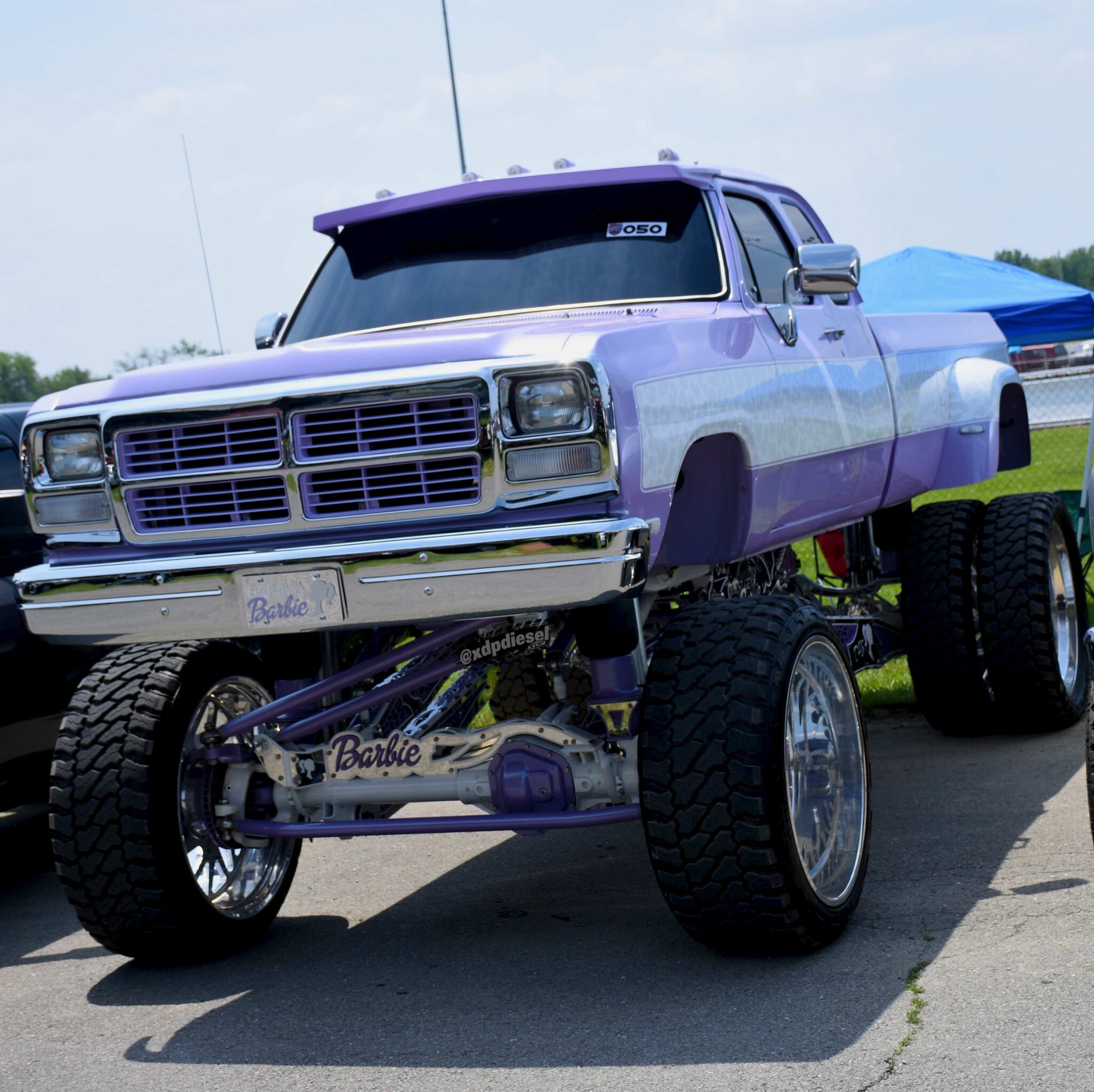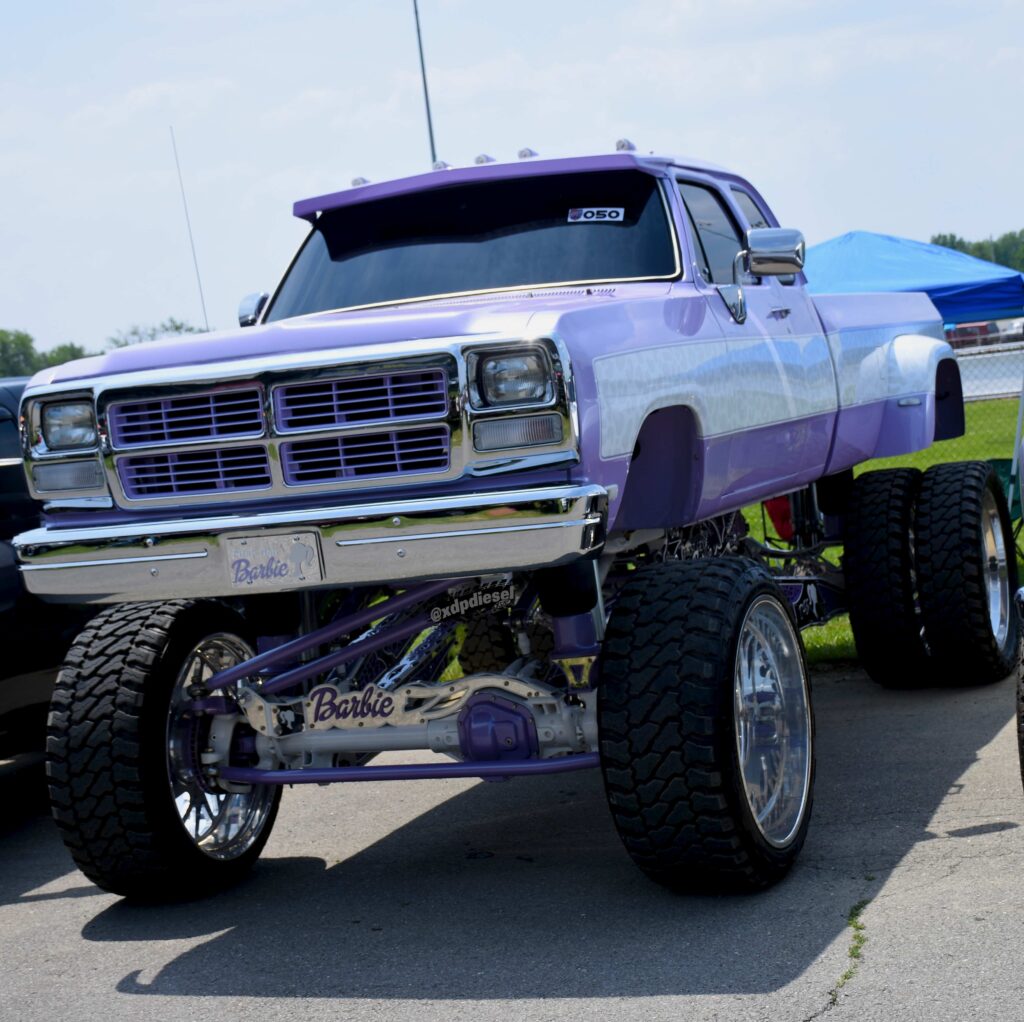 Ultimate Callout Challenge Show & Shine
Even with all the action going on at the drag strip, we still had time to check out the Ultimate Callout Challenge 2023 Show and Shine which took place on Saturday. There was a lot to take in, as over 500 trucks entered, but there were several trucks that stood out amongst the pack.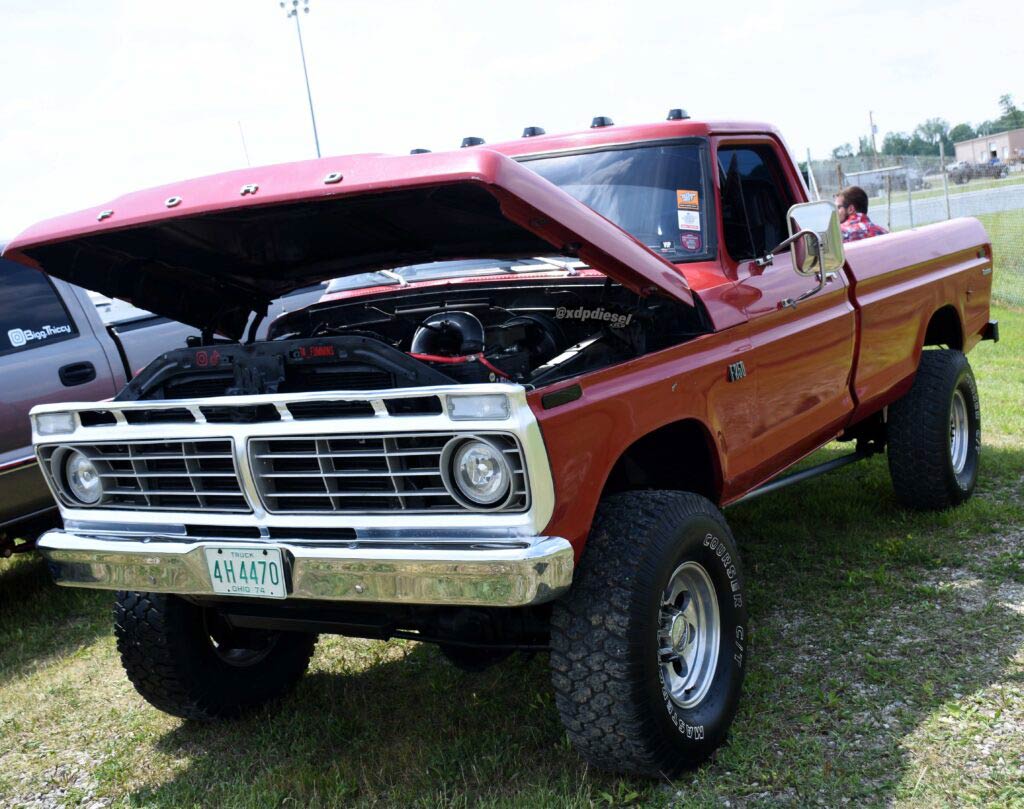 One truck that stood out was Levi Chappuis's 1974 Red Ford F-250! He originally had a 390 FE Ford Engine but went with the Dodge 5.9L diesel swap for better fuel mileage. He also wanted the reliability of finding parts easier for the 1995 Dodge frame he is using. Levi kept the factory Dodge wheelbase, moved the engine back four inches in the frame, and got custom driveshafts. This allowed him to fit all the factory Dodge coolers in the Ford engine bay with the factory Dodge wheelbase. He's kept the classic look with his wheel and tire setup as well but upgraded the interior with second-gen leather Dodge seats and a headliner. He mostly uses it for daily driving, but we hope to see this beautiful truck at more shows in the future.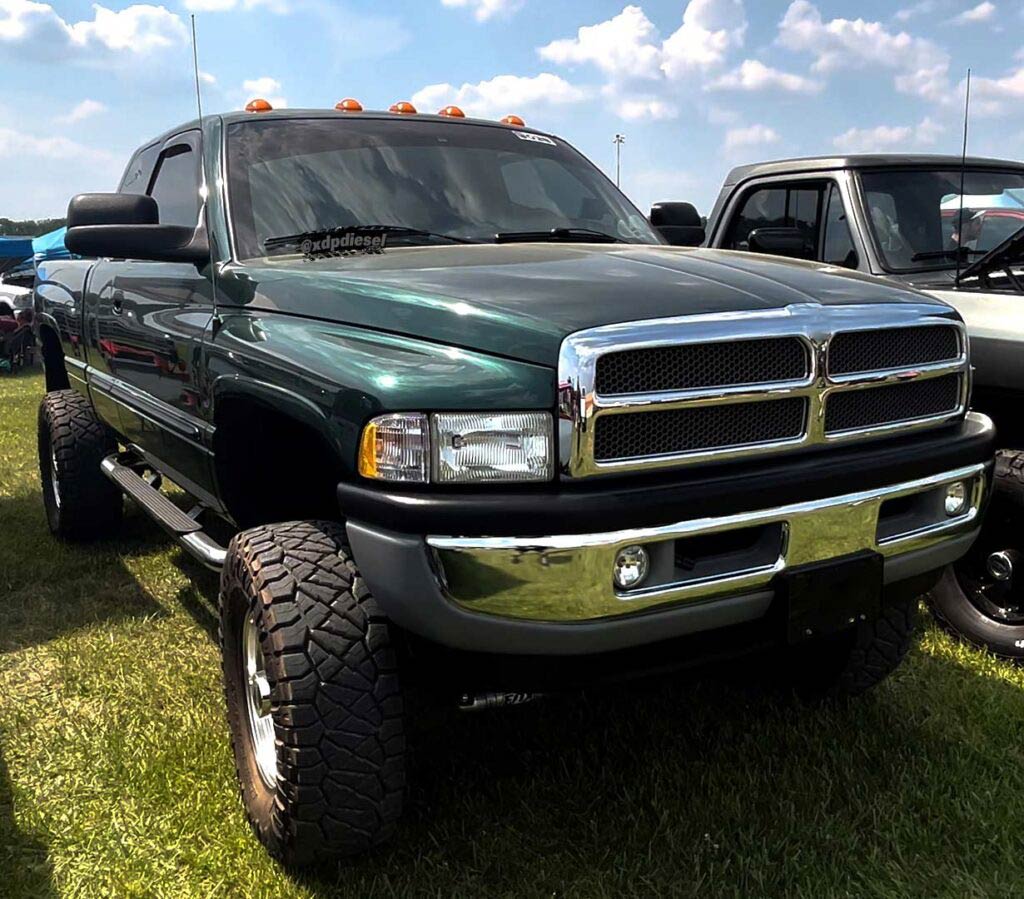 Like Father Like Son
We also stopped to talk to a father and son team who have stunning first-gen and second-gen Dodge trucks. Jeremy bought his 2001 second gen bone stock, but it didn't stay that way for long. He quickly did a p-pump conversion and upgraded the turbocharger, injectors, head studs, and more engine work. He also added a five-inch lift and kept a classic small wheel and large tire setup.
As for Jeremy's son, Tucker, his first gen was bought in pieces before he even had his license. He started building it up and painted it Porsche Grey. Its unique color makes it stand out at the show or on the road. He also added brown leather bench seats with a matching wood digital dashboard. Additionally, he's added AMP steps. Aside from those modifications, he hasn't had to touch the engine, and he's kept the truck super clean and classic. You can tell these two genuinely love the classic look, and they enjoy spending time cruising together when they get the chance.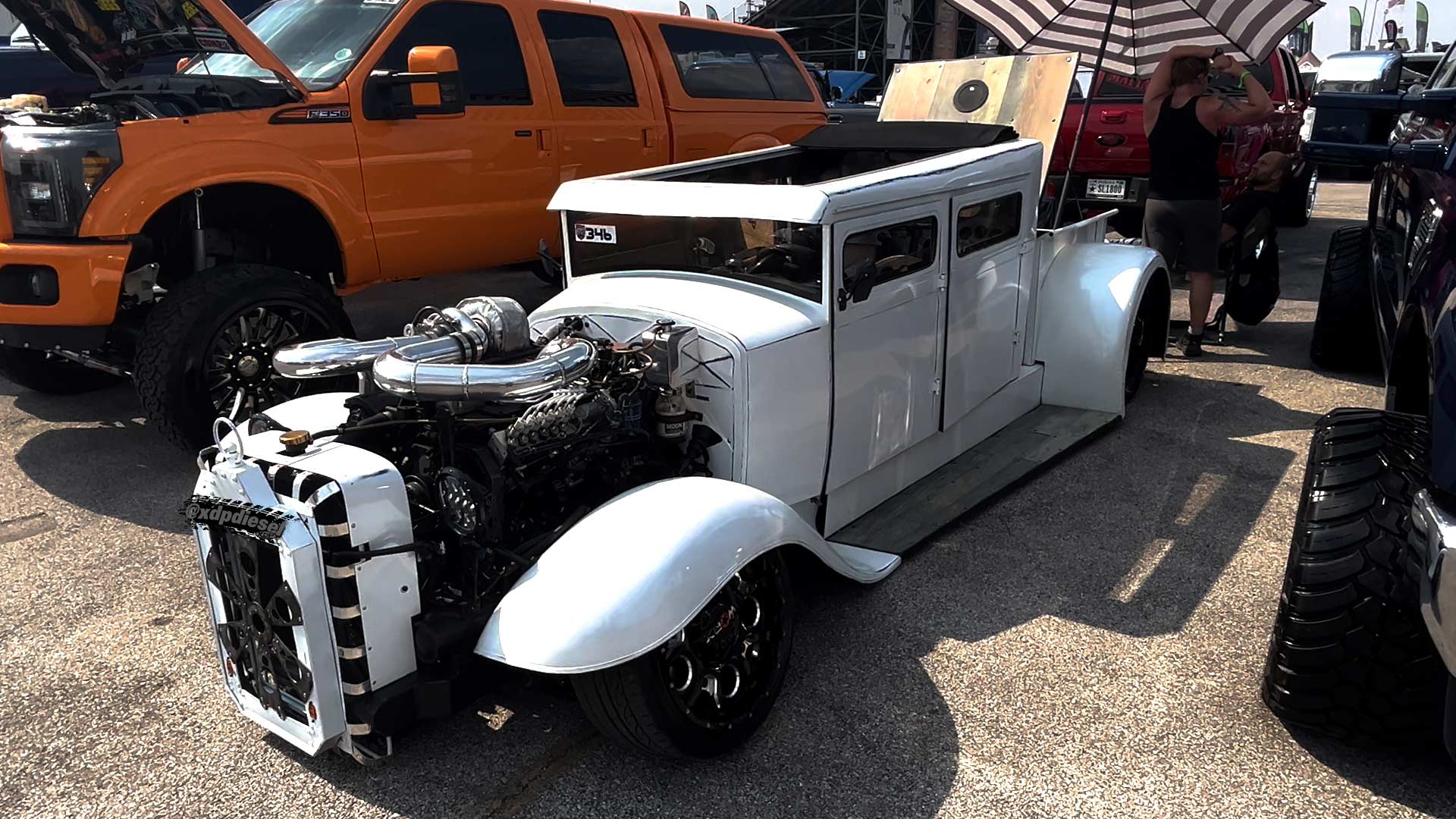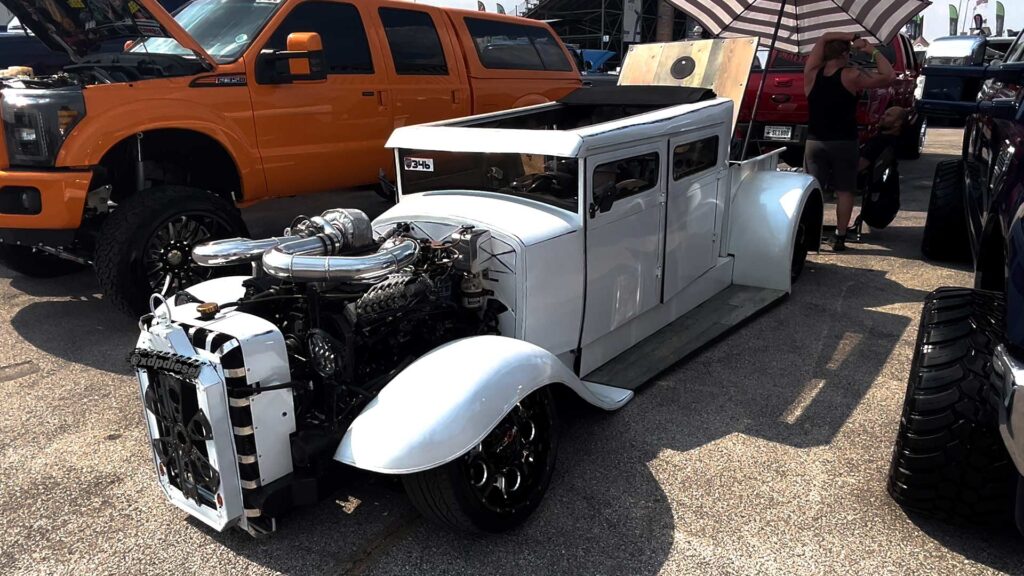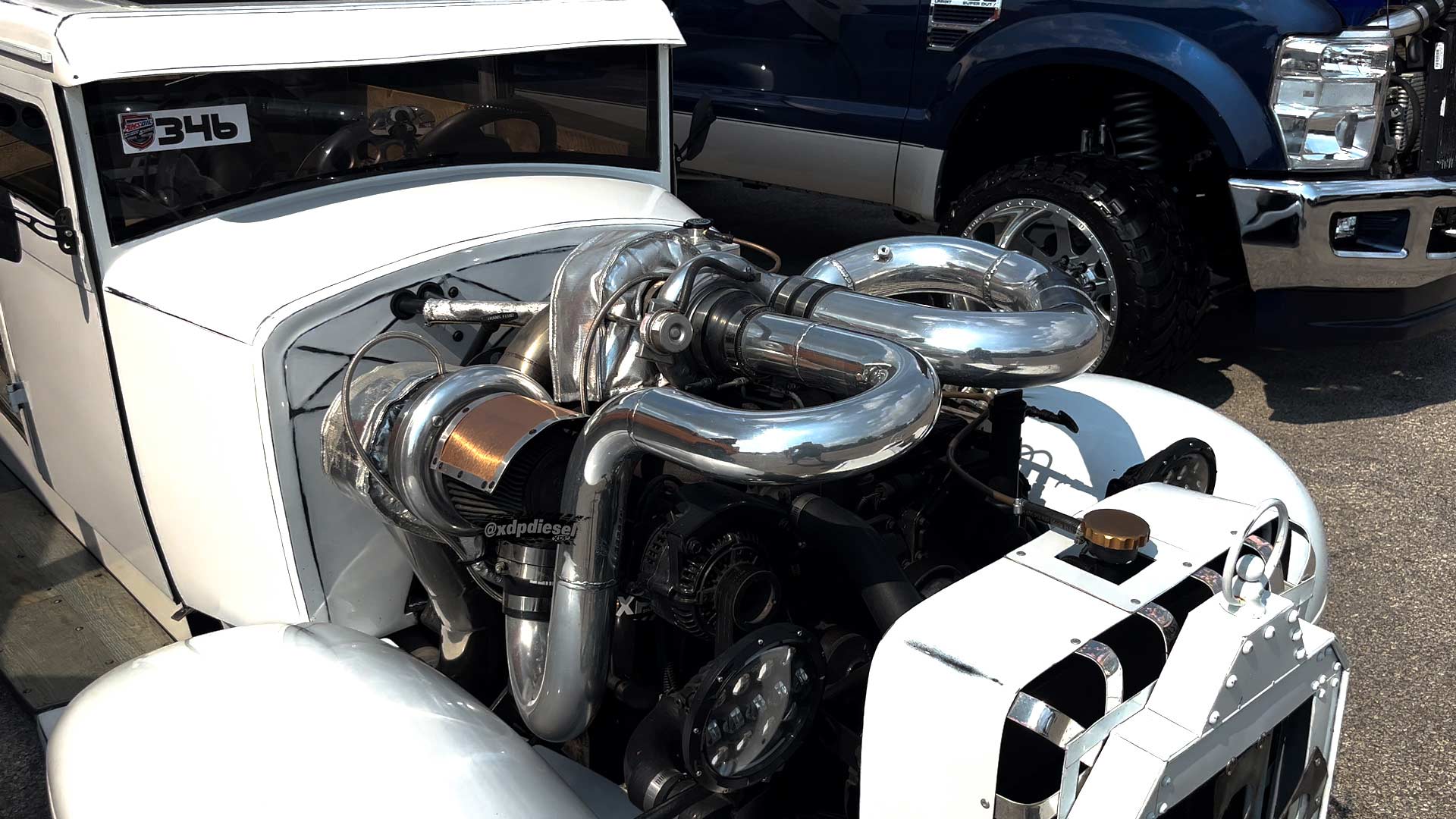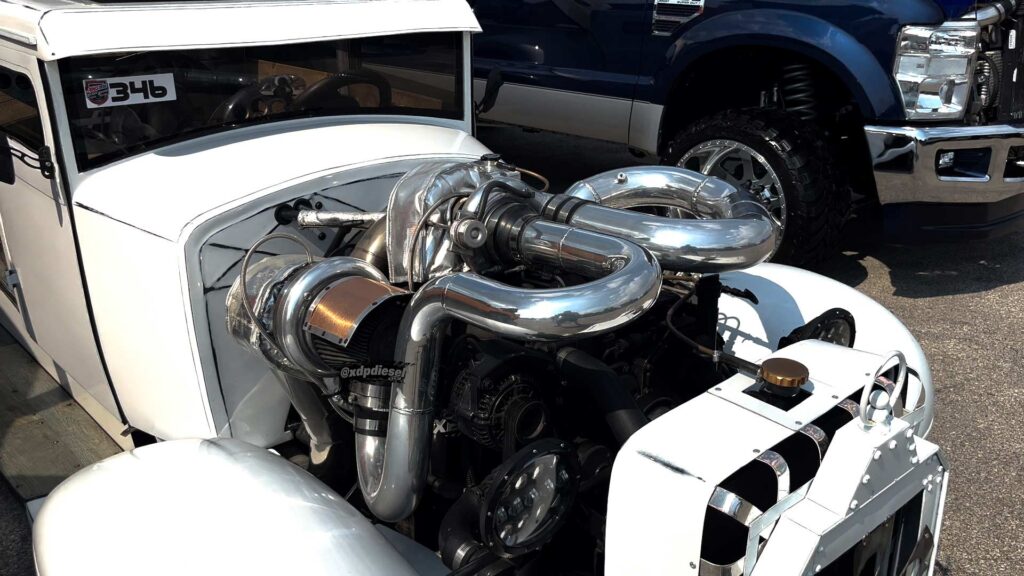 The Homemade '31 Dodge "Frankenstein"
Last but not least, we got to check out Blake's white homemade '31 Dodge. It was built for his mother who was looking for a rat-rod style truck, from a pile of metal on the ground. The 12-valve 5.9L Diesel features compound turbos, one from a third gen HE351CW and the other from an 88mm Borg Warner. They made the entire exterior and interior from scratch with steel, welded it together, and sanded and painted it themselves as well. The two years of hard work building this truck has not gone unnoticed either. The truck was featured in the Hot Wheels Legends Tour last year and was almost made into a Hot Wheels. The vehicle also was brought out to Los Angeles to Jay Leno's garage to sit in it and talk about it.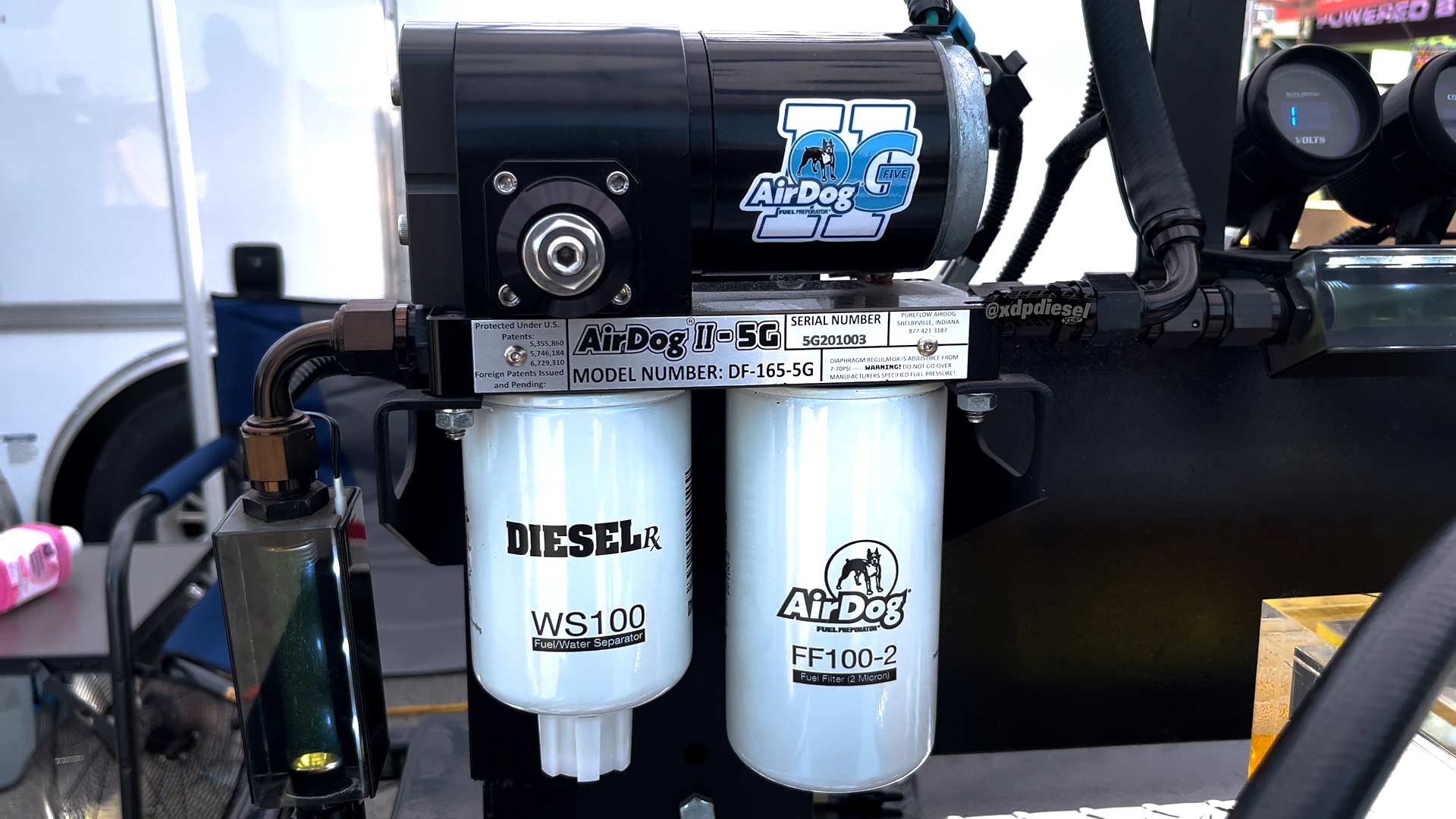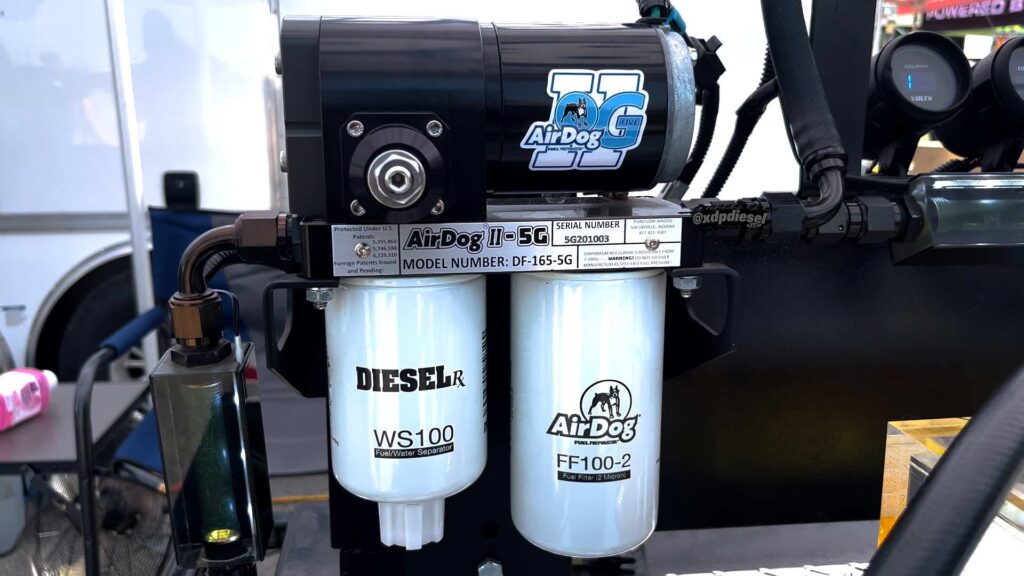 Vendor Grand Stand
In between all the action, spectators stopped by the numerous vendor booths to check out some featured product offerings. The XDP booth was on-site and featured a wide selection of products such as the XDP HD Alternators and HD Starters, along with the OER Series Fuel Injectors, Xpressor Turbochargers, and more! Be sure to shop XDP for all your Ford, GM, or Dodge Ram diesel needs!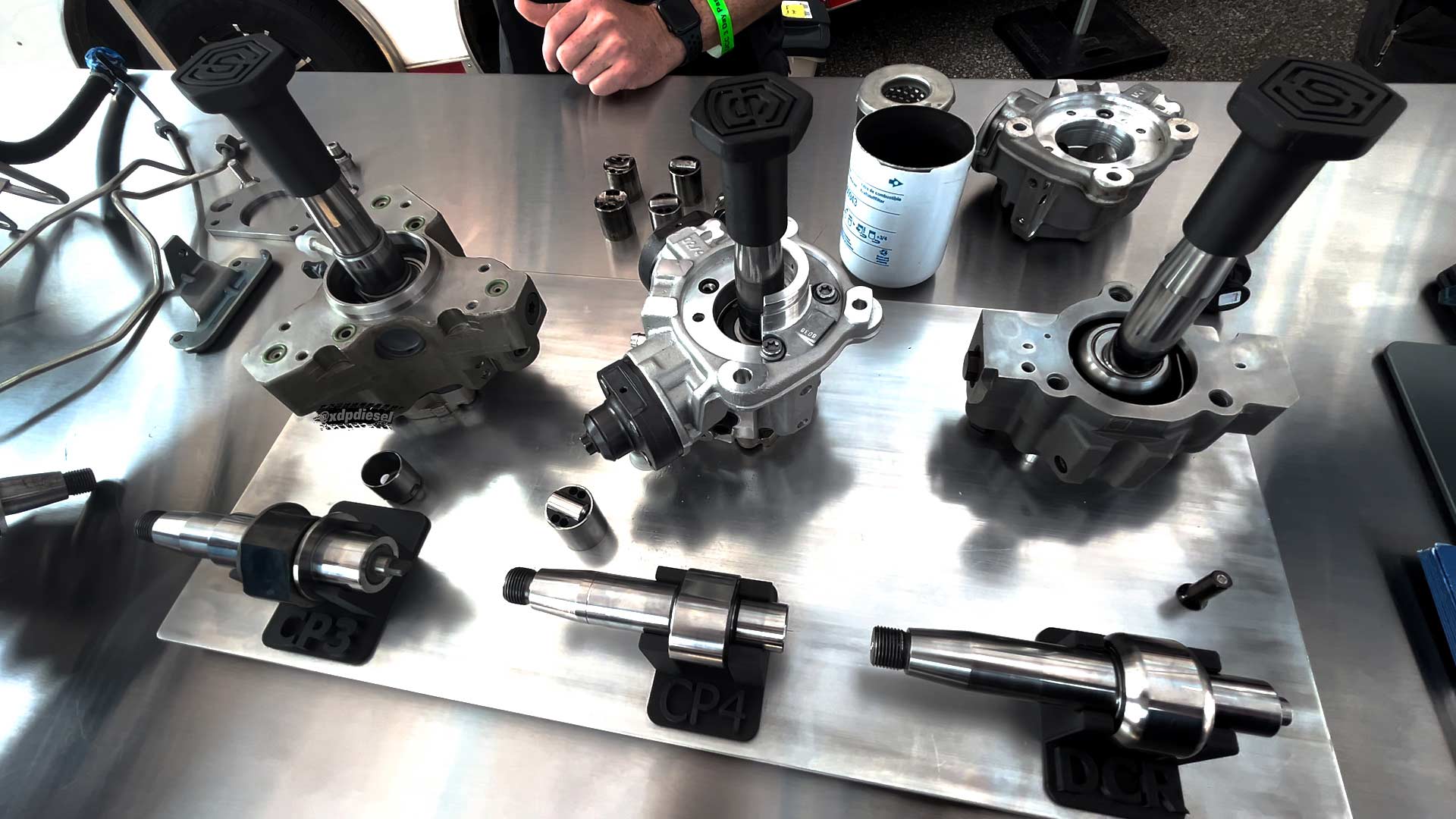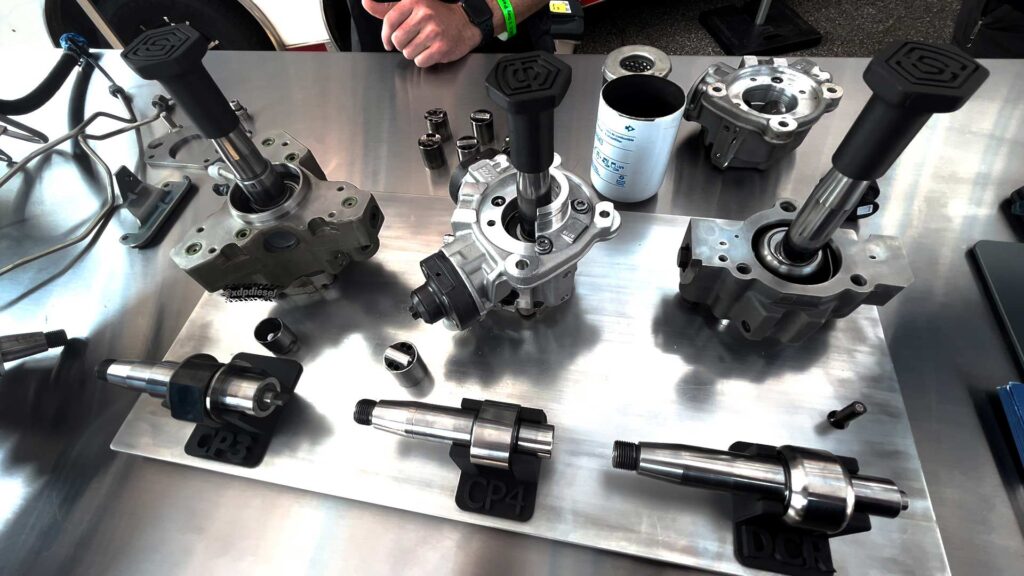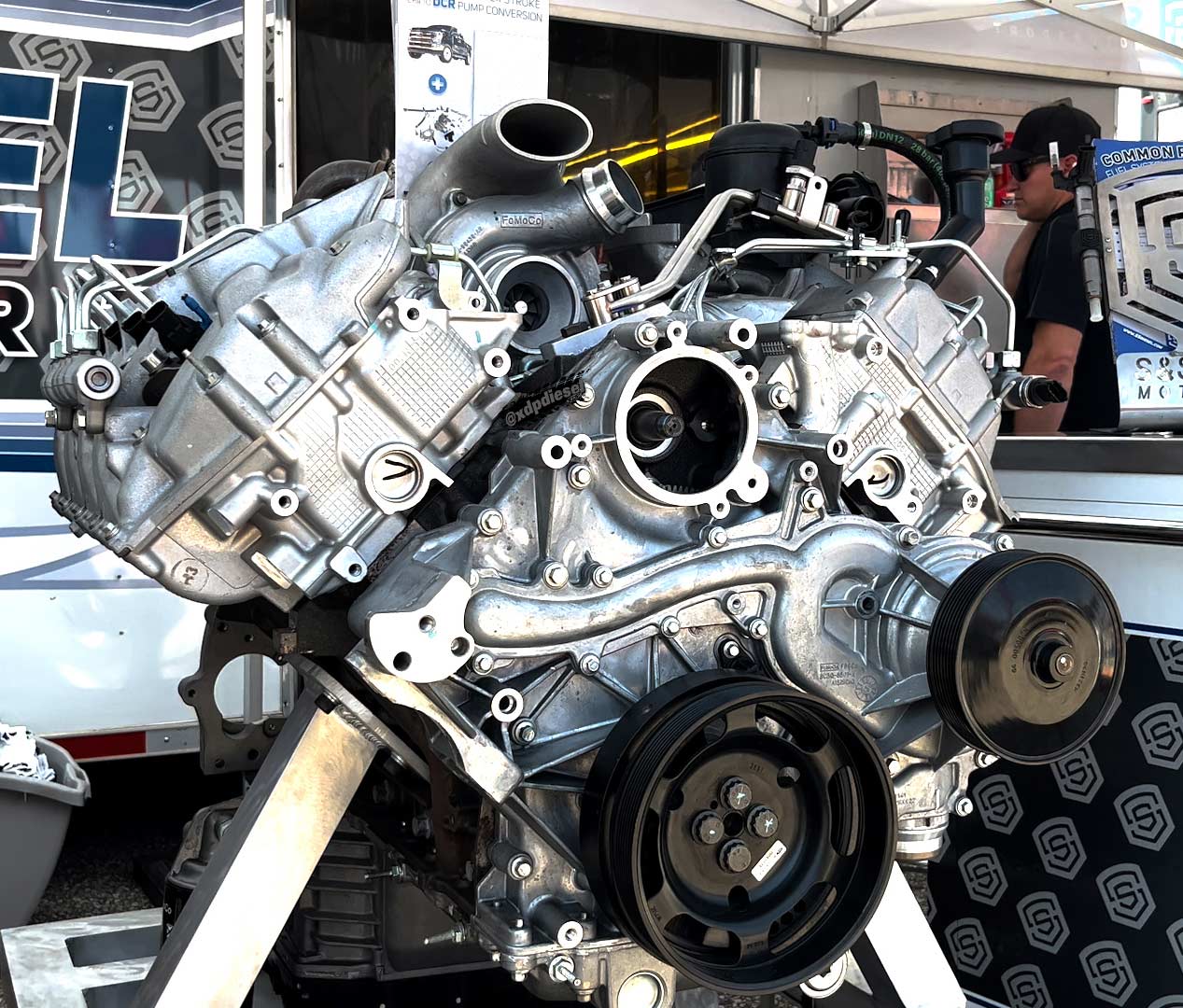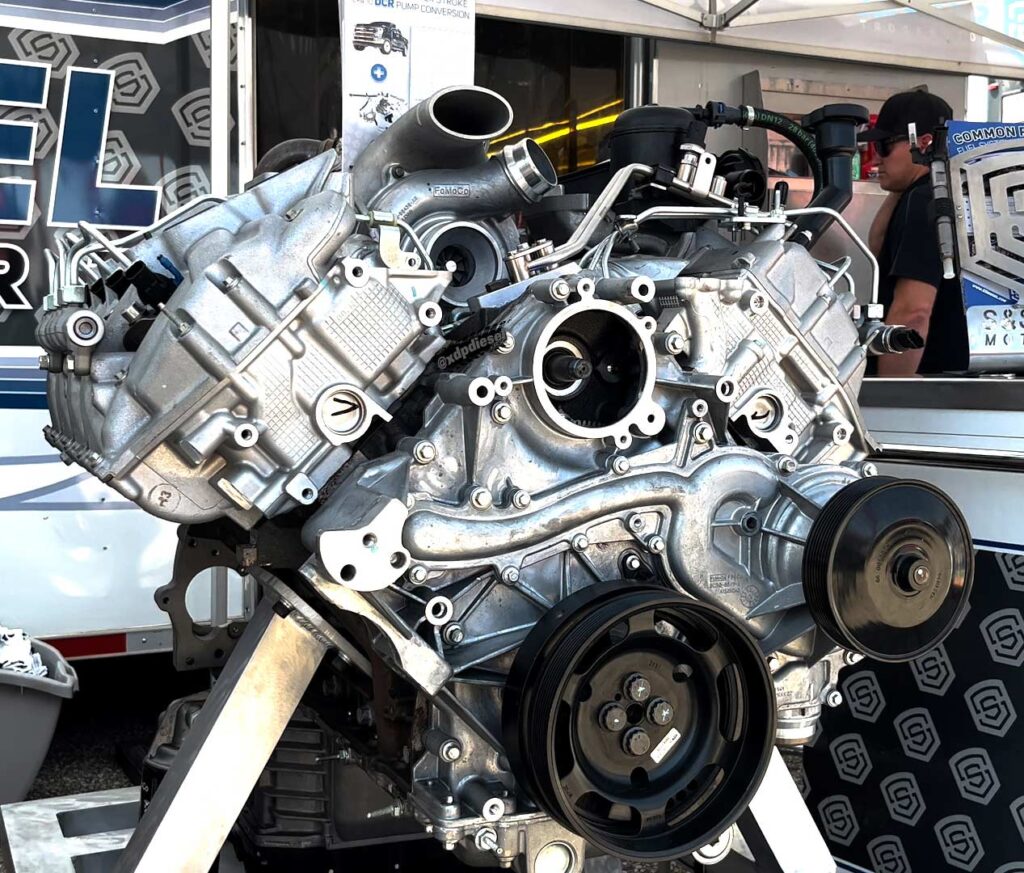 S&S Diesel
S&S Diesel was on-site, and we stopped by to check out the new Ford 6.7L CP4 to DCR Pump Conversion. Originally announced at the 2023 National Farm Machinery Show, they've been perfecting it and ramping up production to fill the pre-orders and get this product out in the field. The CP4 has earned a reputation amongst Powerstroke owners for failing without warning. This can lead to fuel system contamination and costly repairs. S&S teamed up with PurePower and Stanadyne to develop a plug-and-play CP4 replacement that maintains OE fit and function and requires no modifications. This pump conversion uses a two-piston DCR fuel pump design. The DCR pump provides ultra-fast response times, drive pumping technology, pressure lubricated cam and bearings, and 25 percent more fuel delivery than the CP4. You can learn more about their Ford 6.7L CP4 to DCR Pump Conversion here.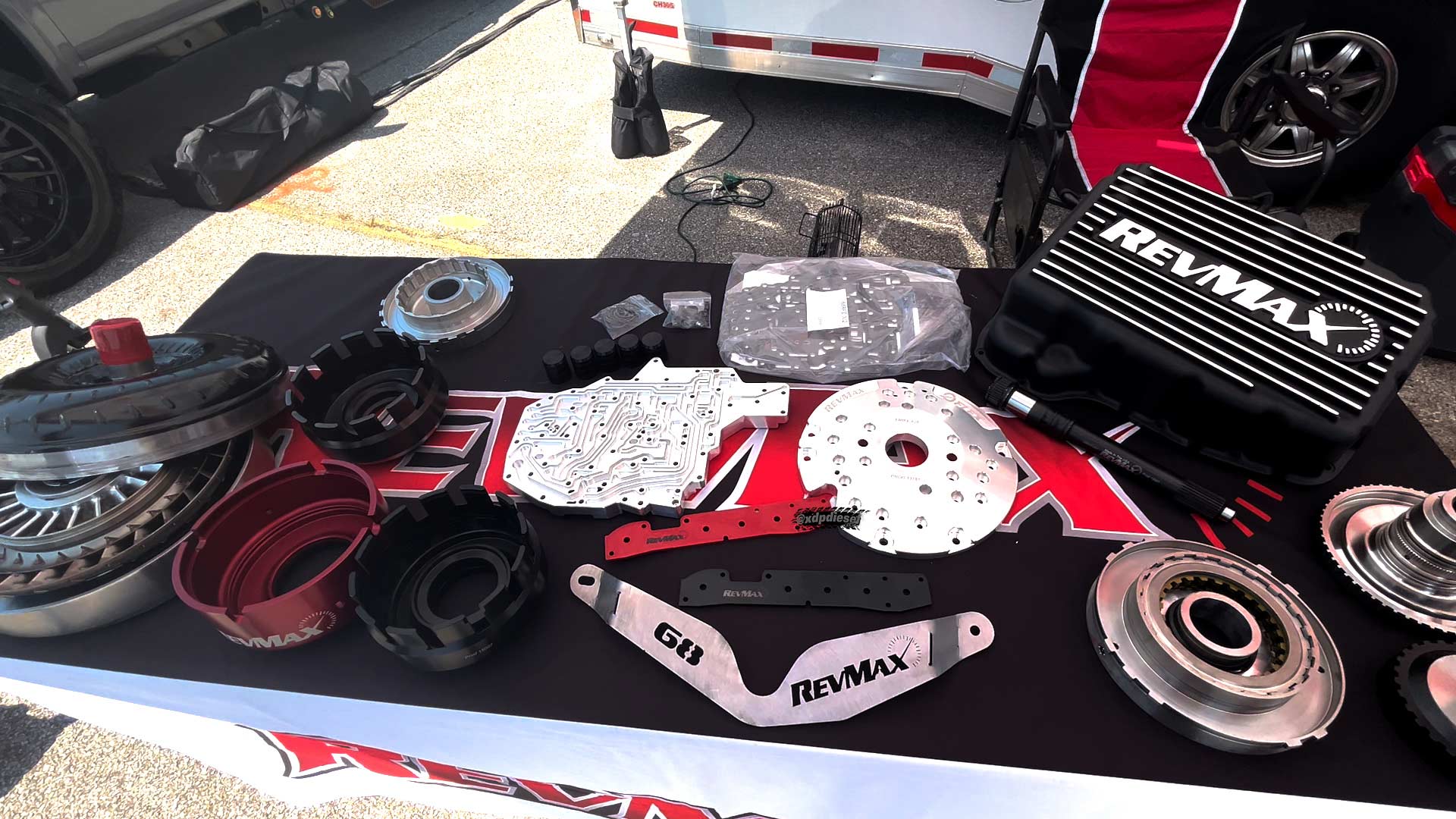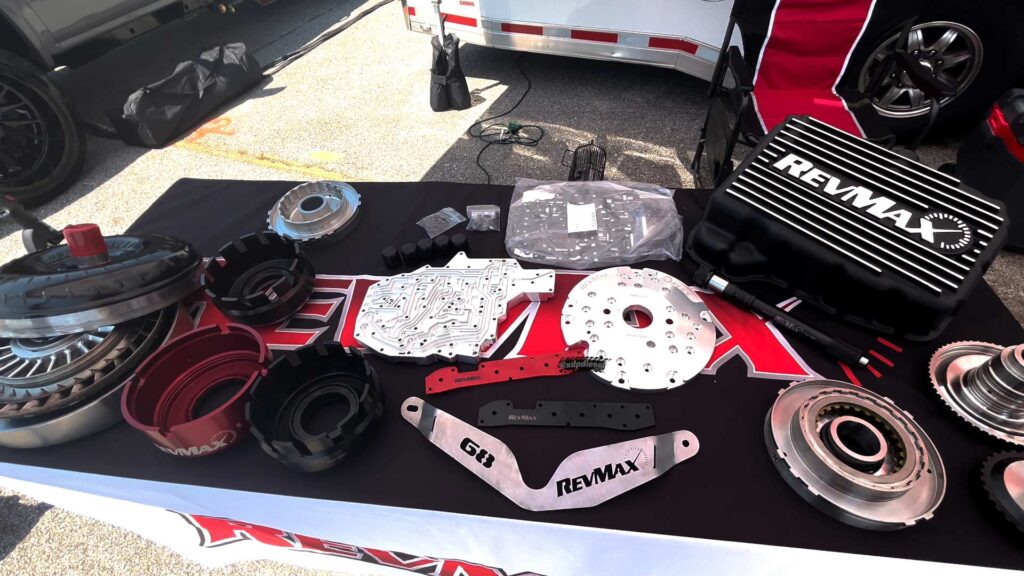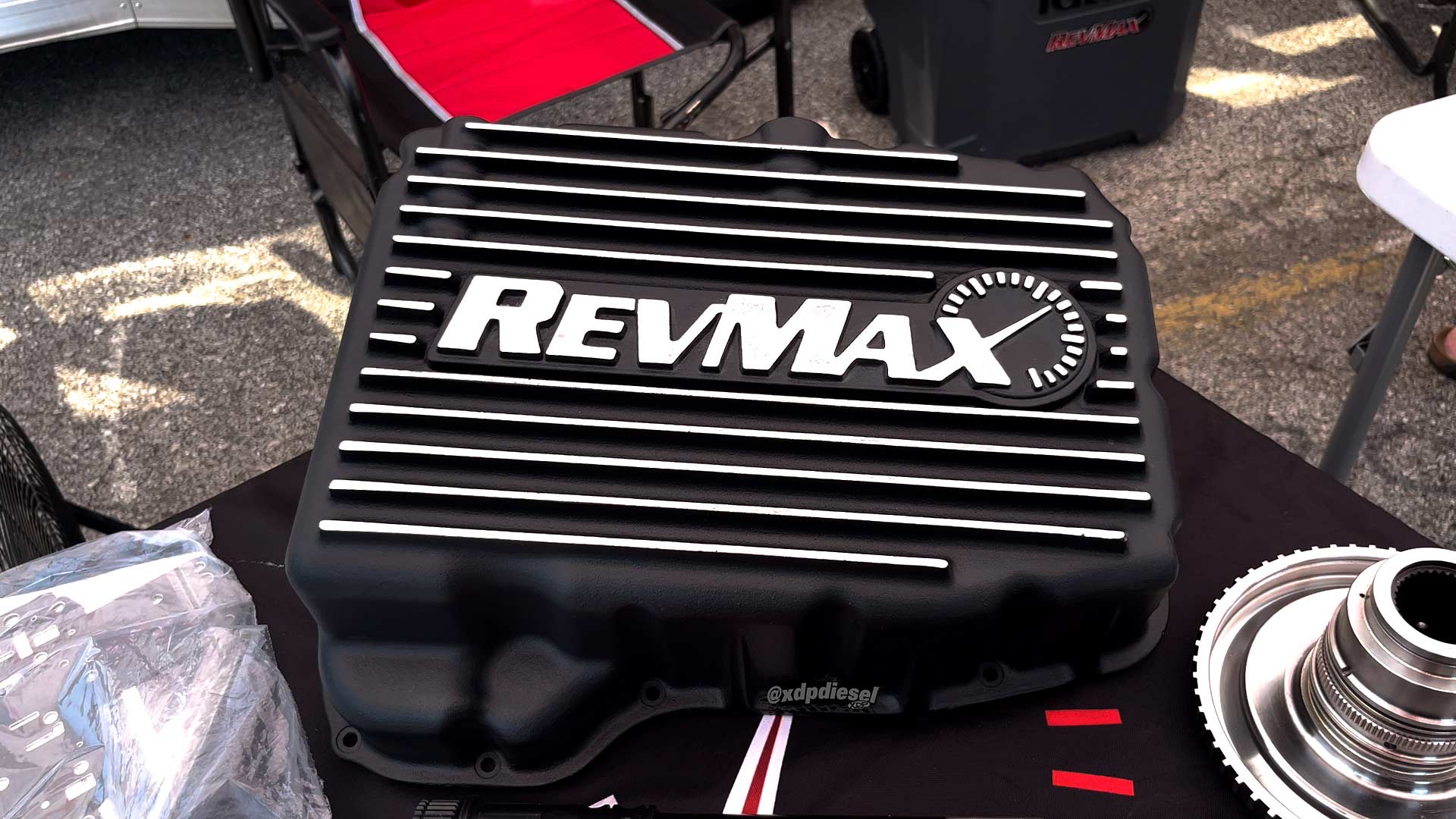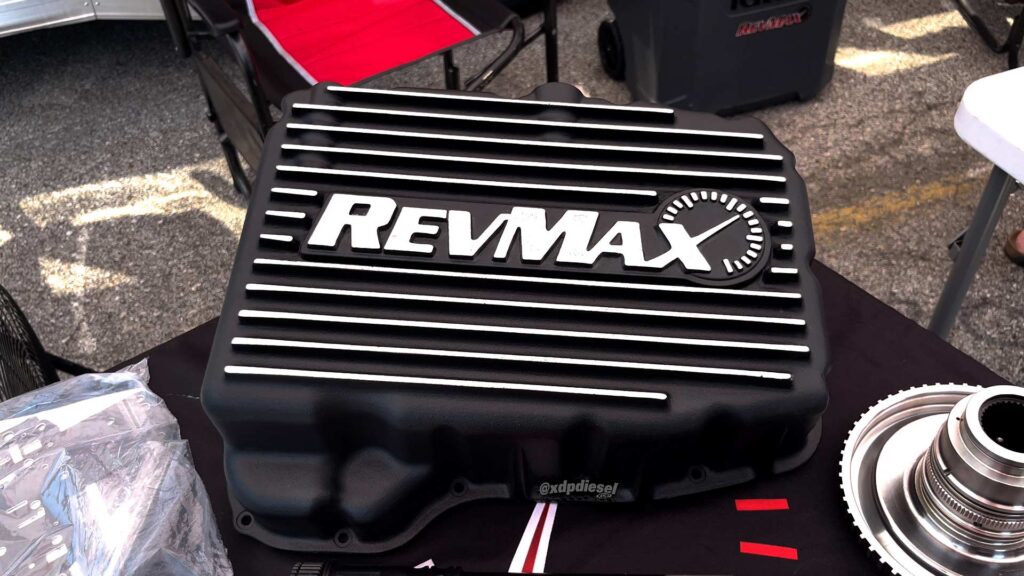 RevMax
With more new products to be announced, we were glad to stop by and see our friends from RevMax Performance. Specializing in transmissions and transmission components, RevMax recently did a press release on their new D.I.Y. Valve Body Foundation Kits. These kits will allow customers and shops to build their own valve body for their transmission. Each kit will include a separator plate, gaskets, valve body bolts, check balls, and springs. Aside from the Foundation Kit, RevMax also brought out their 35 Spline Input Shaft, Torque Converters, and more. Check out RevMax's product offering with XDP here.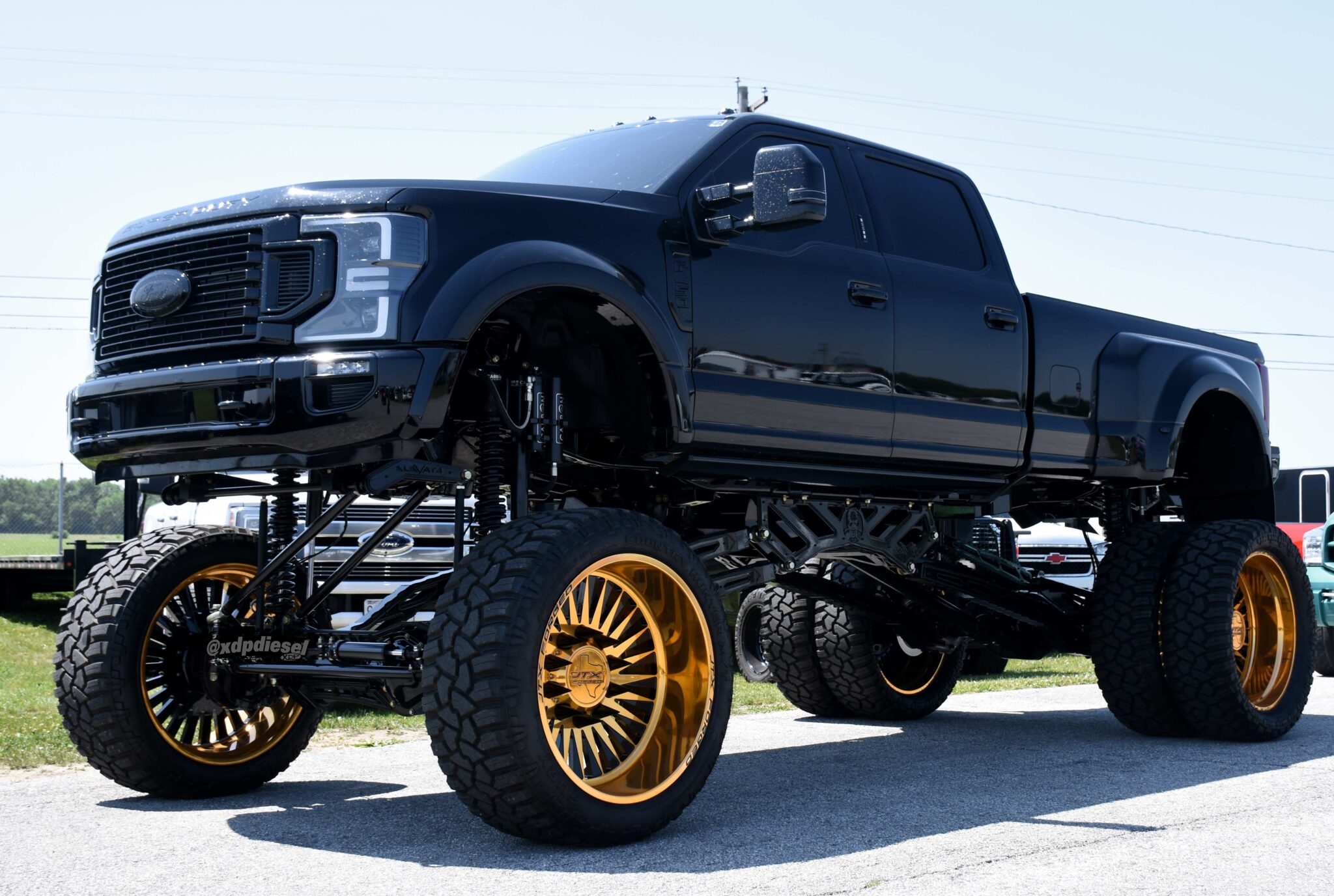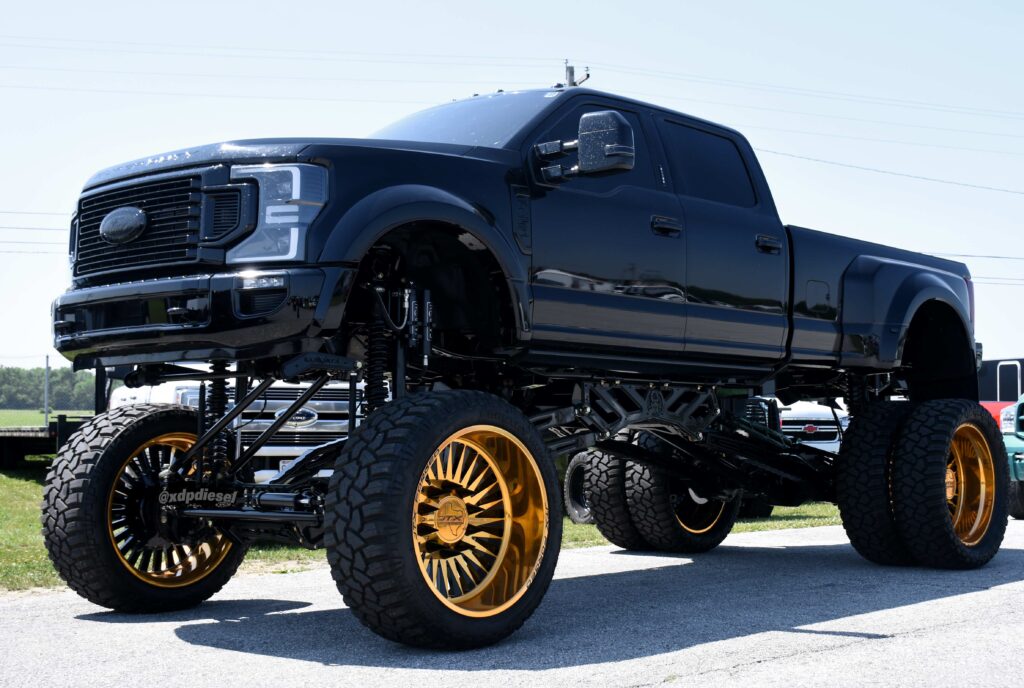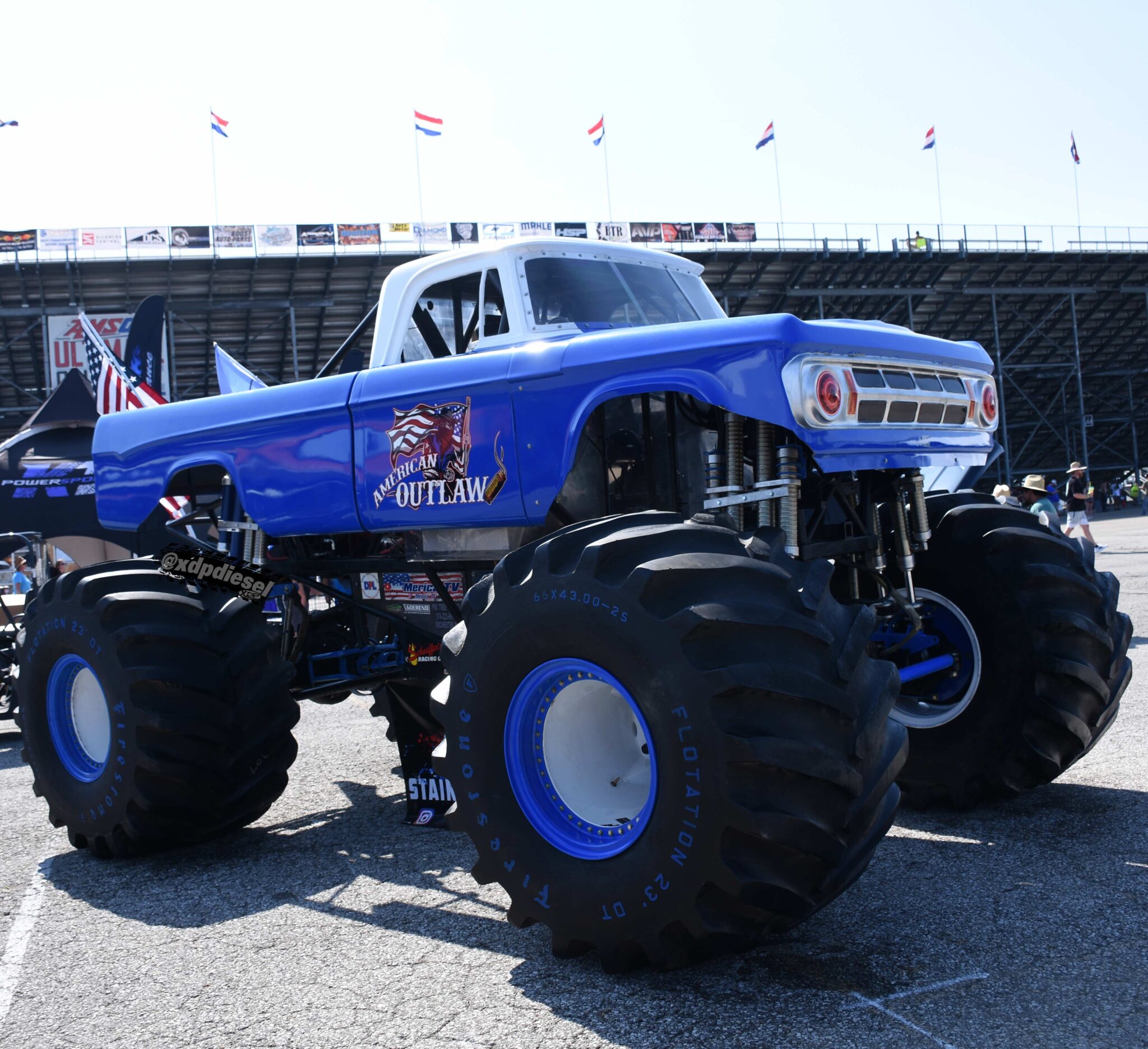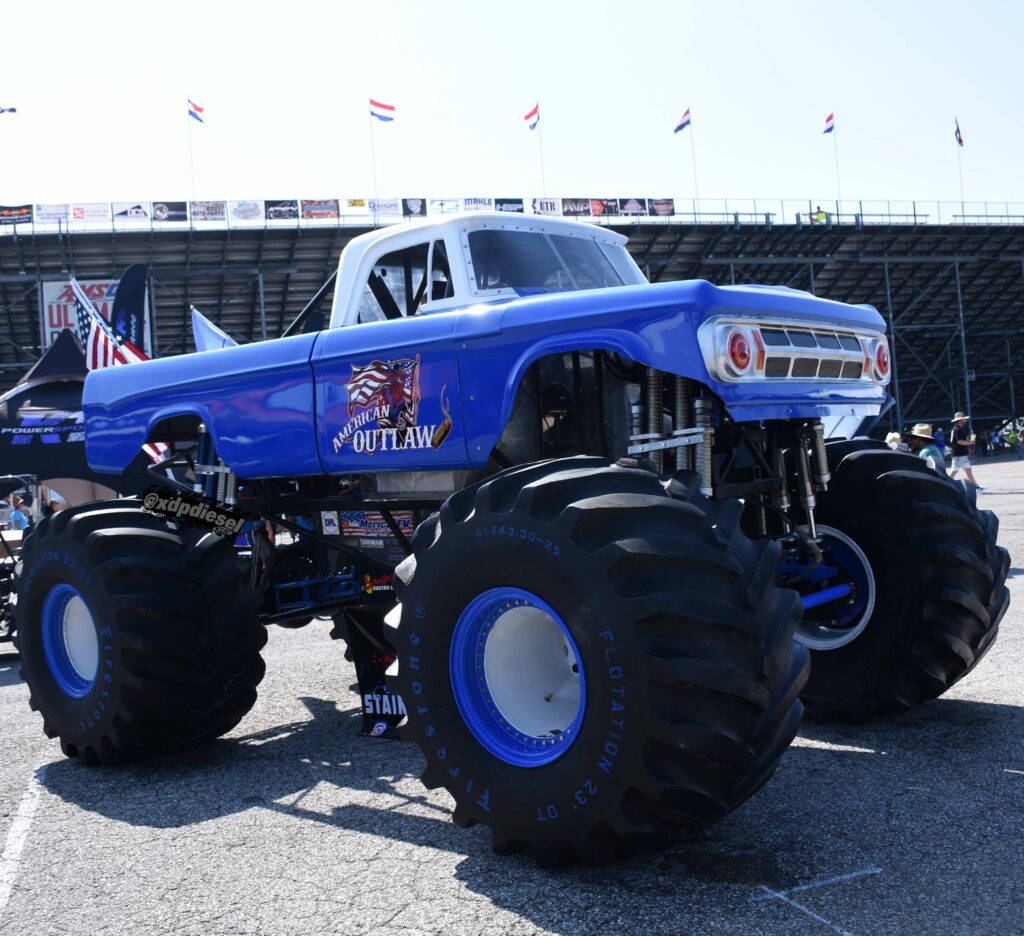 It was an overall fantastic weekend for diesel performance. We can't wait for next year's Ultimate Callout Challenge and to see how the event continues to drive the diesel industry forward. Check out XDP's YouTube channel for this year's full recap of the Ultimate Callout Challenge 2023.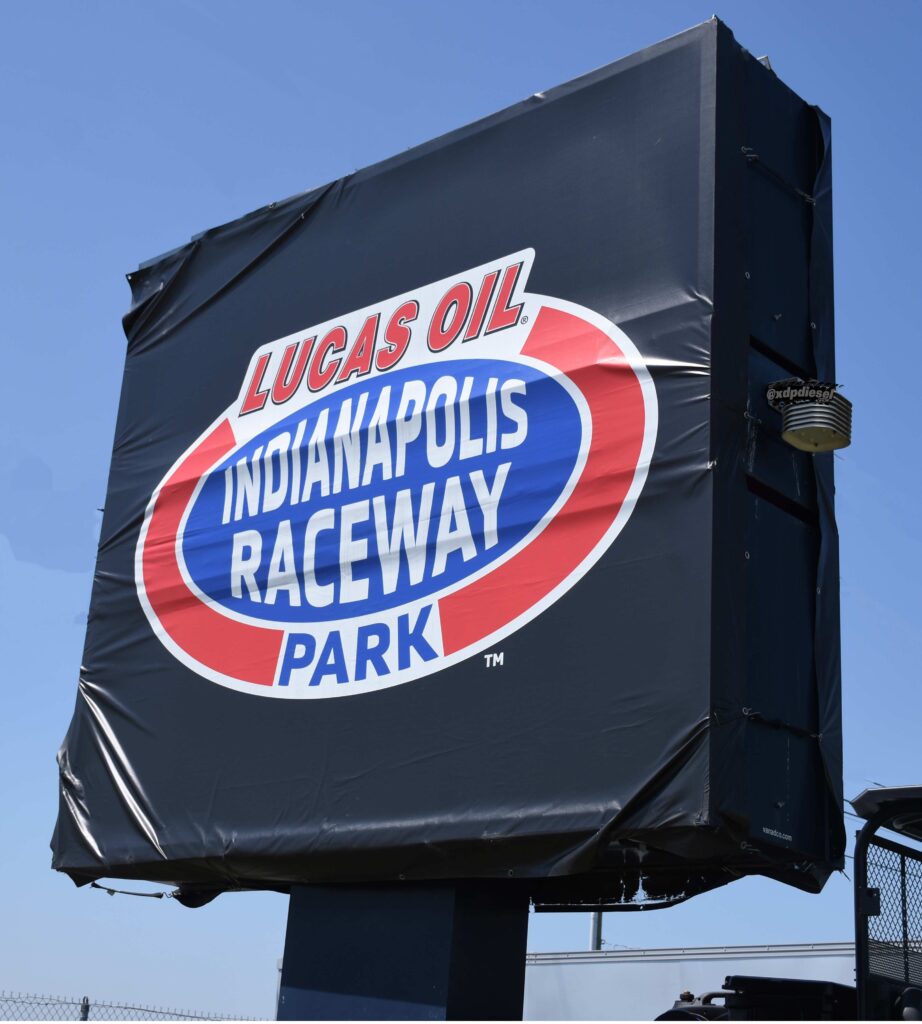 Disclaimer: XDP is in no way affiliated with Cummins or any of its subsidiaries or related companies, and that Cummins has not authorized the sale of any of XDP's parts, and has not tested or approved any of XDP's parts for use in genuine Cummins brand products.