Mile Marker has been providing high-quality and durable off-road recovery products for over 30 years. Their mission statement is "Your Winch. Your Way," providing innovative solutions with superior value for your truck, SUV, UTV, and more. Mile Marker accomplishes this and more with the Mile Marker Mission Series Winch.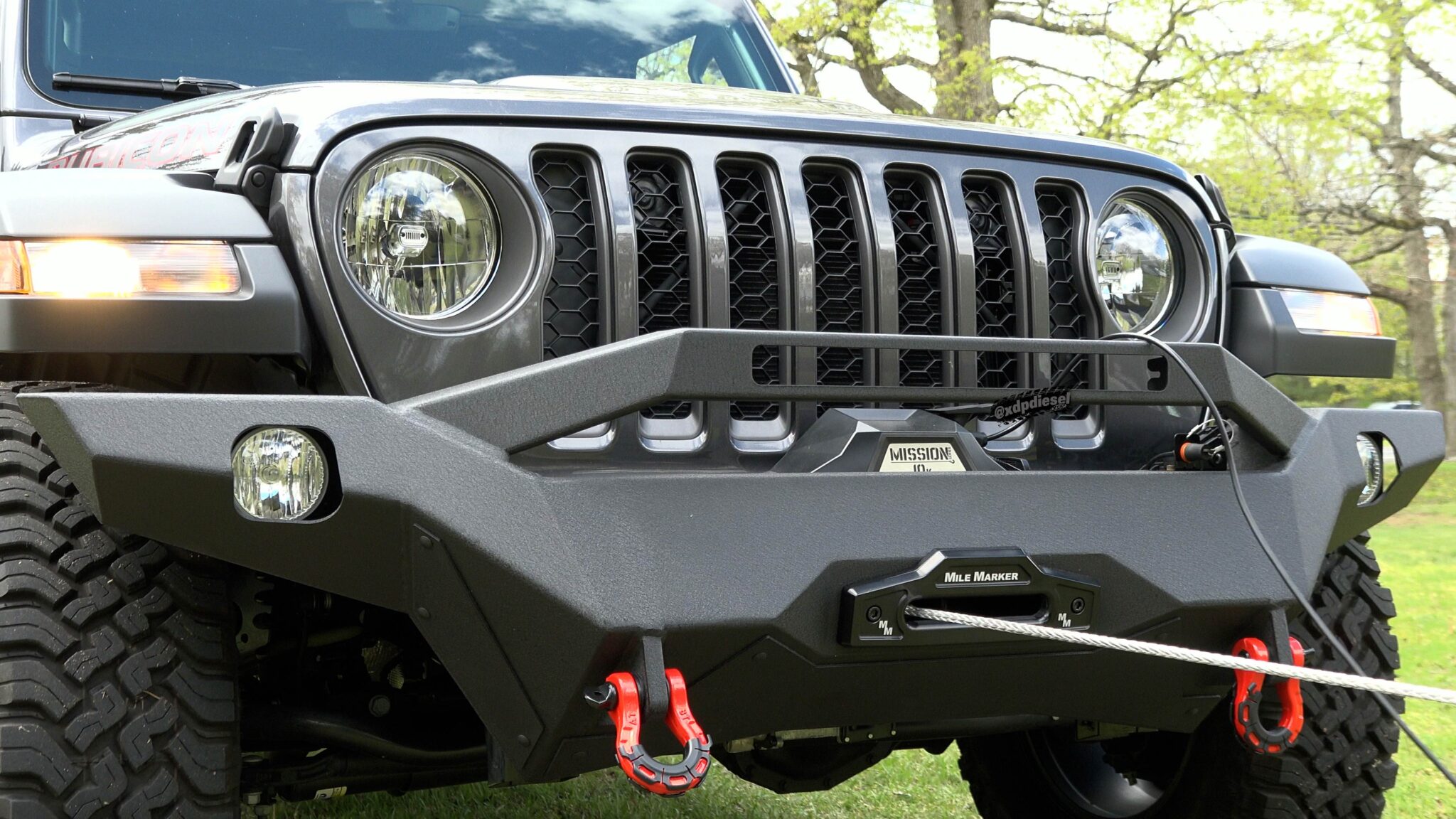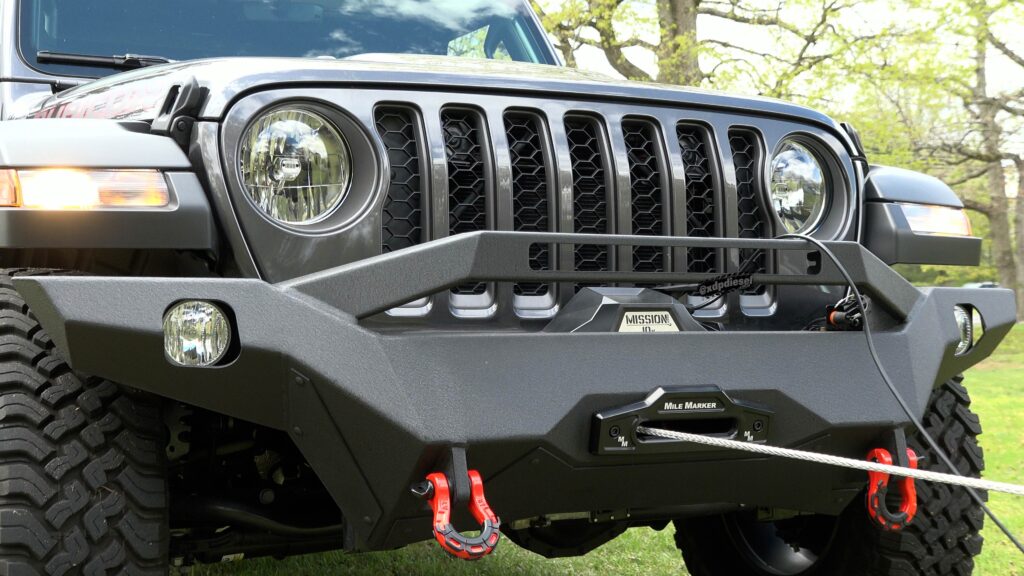 Why Choose Mile Marker?
Having the proper equipment when it comes to off-road recovery is the difference between being stranded and feeling helpless, or continuing down the trial for a fun afternoon, or finishing a day's work. Whether you off-road for pleasure, adventure, or a task puts you there, don't get stranded without a Mile Marker Winch to keep yourself, or others moving down the trial. XDP was looking for an electric winch that boasts style, durability, utility, and customization for this 2023 Jeep Gladiator JT. It became clear to us quickly that Mile Marker's Mission Series Winch checked all those boxes. This military-grade 12-volt winch provides a powerful series-wound motor and sleek housing that nestles perfectly in the front bumper of this Gladiator so it's ready for anything that it will encounter on the trail.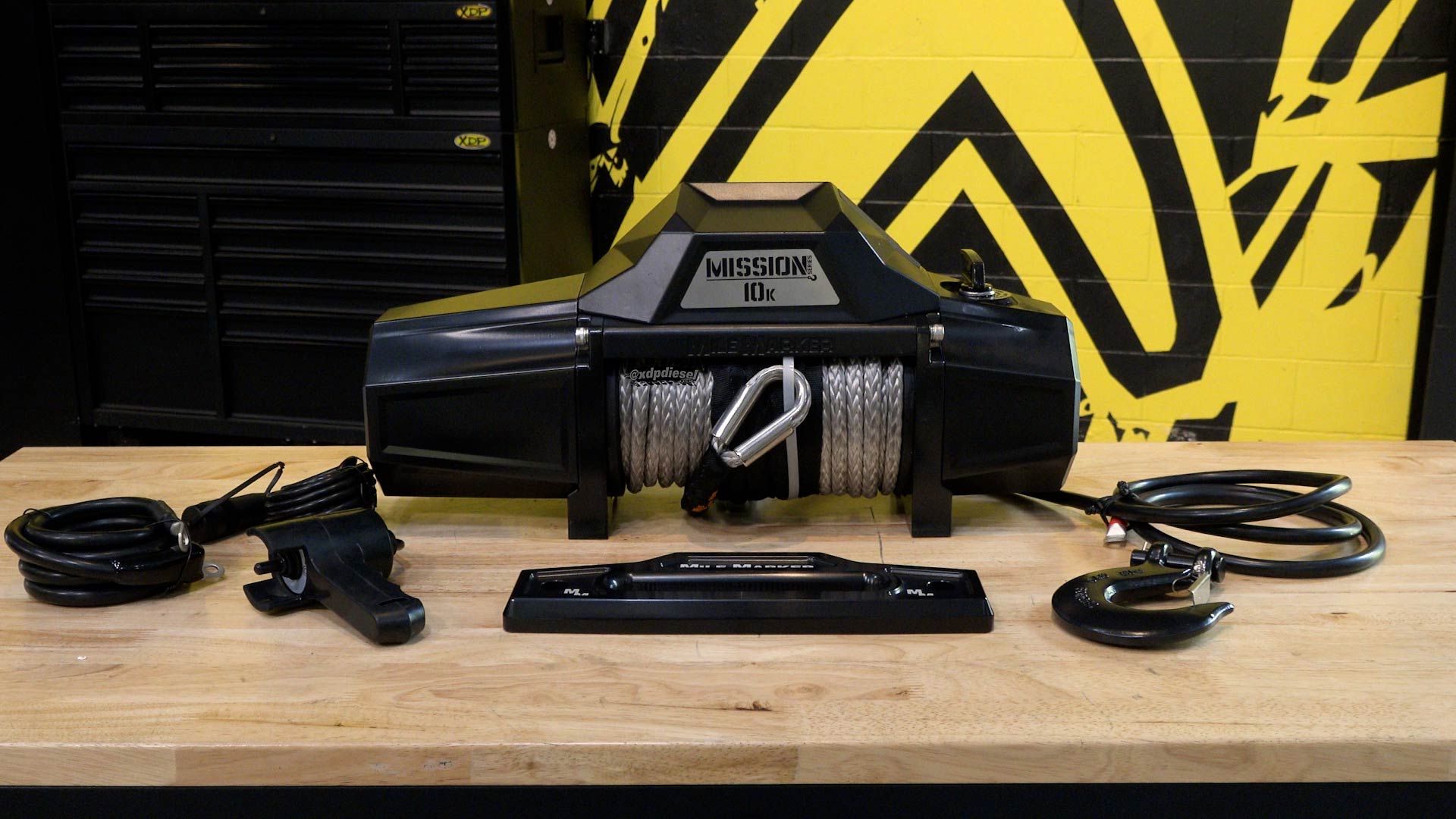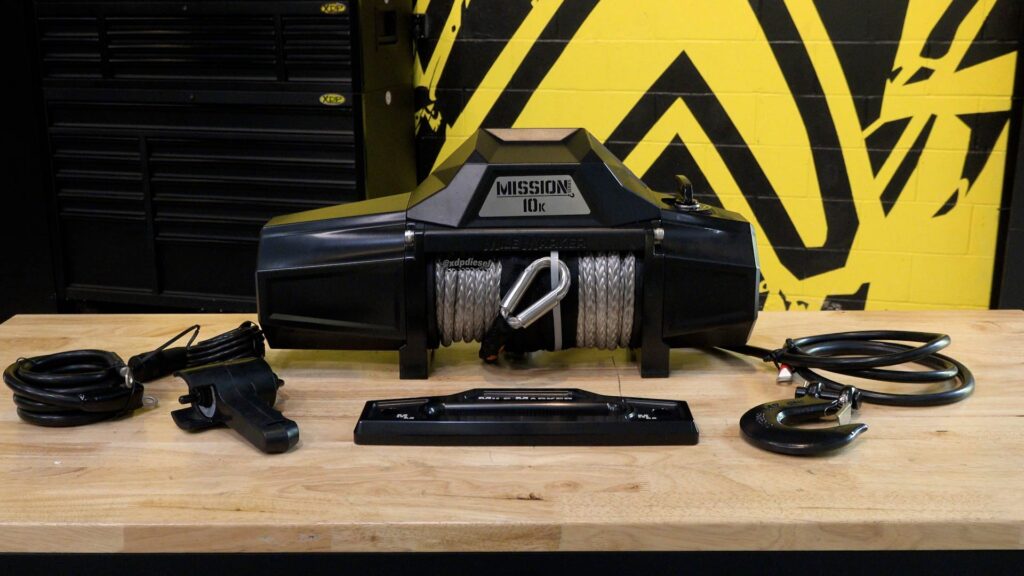 The Mile Marker Mission Series Winch
The Mile Marker Mission Series Winch includes a 5/16-inch or 3/8-inch synthetic rope that is 92 feet long and comes with an aluminum hawse fairlead and a hook. The backbone of this winch is its powerful series-wound motors and rugged planetary gear sets. The Mission Series Winch is both corrosion resistant and submersible. Additionally, this winch features a rugged heavy-duty solenoid, an automatic load holding/low friction brake, and a plug-and-play remote. These electric winches are easy to operate and feature a standard 4-bolt mounting pattern for easy installation.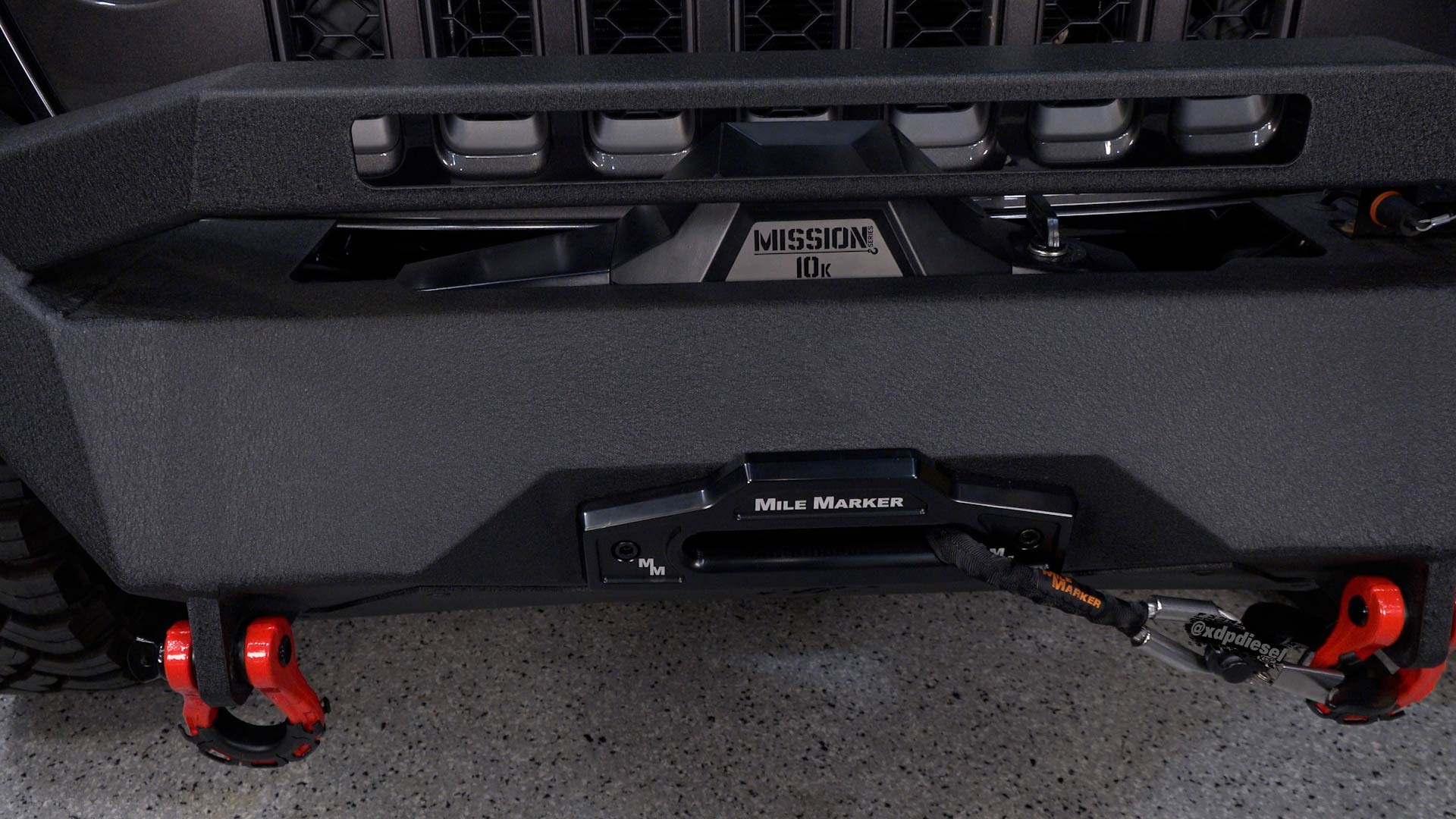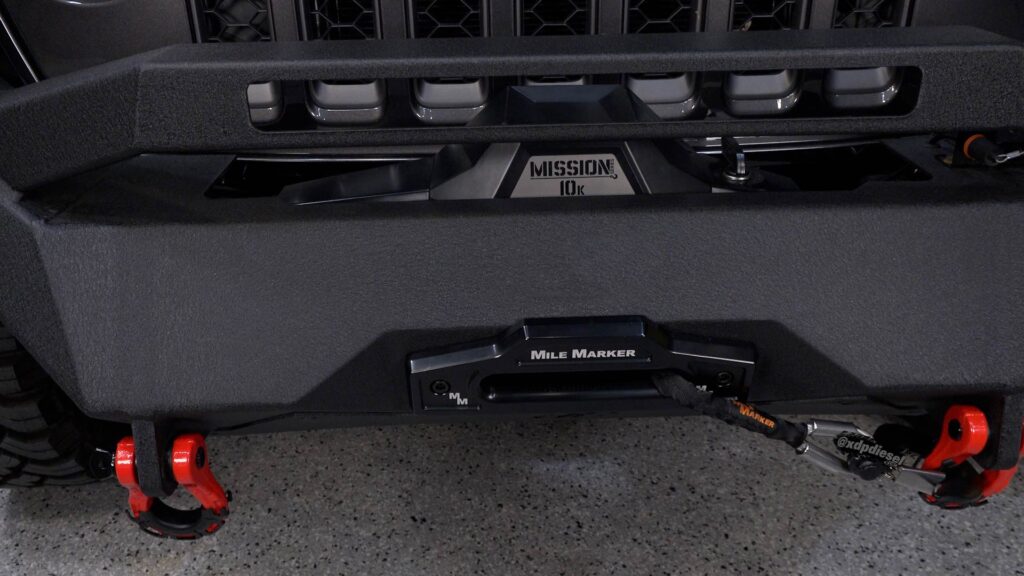 Customization
The Mission Series Winch is offered in different capacities and finishes. Available in 8,000 lb., 10,000 lb., and 12,000 lb. weight capacities, Mile Marker allows you to choose the winch that will have enough power for all your needs. Additionally, the many available colors and finishes are designed to help complement your vehicle's theme and style.
Get your vehicle out of a jam in even the most difficult conditions with the Mile Marker Mission Series Winch. Get your Mile Marker Mission Series Winch today at XDP.com! Also watch as we install a Mission Series Winch on a 2023 Jeep Gladiator JT on the XDP YouTube channel.