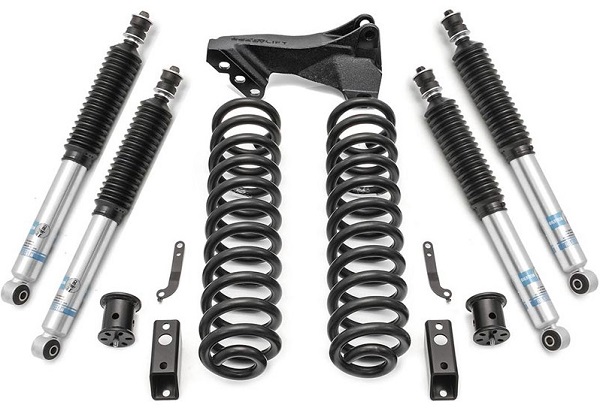 Want to run 35″ tires on your 2017-2021 Ford F-250/350 Super Duty Pickup? Unfortunately, a 35″ tire won't clear the factory setup without some trimming. Don't cut up your expensive new truck, XDP has the perfect solution with the Readylift 46-2724 2.5″ Coil Spring Lift Kit. This Readylift leveling kit provides improved ground clearance, a more aggressive stance, and plenty of room to mount 35×12.50″ tires.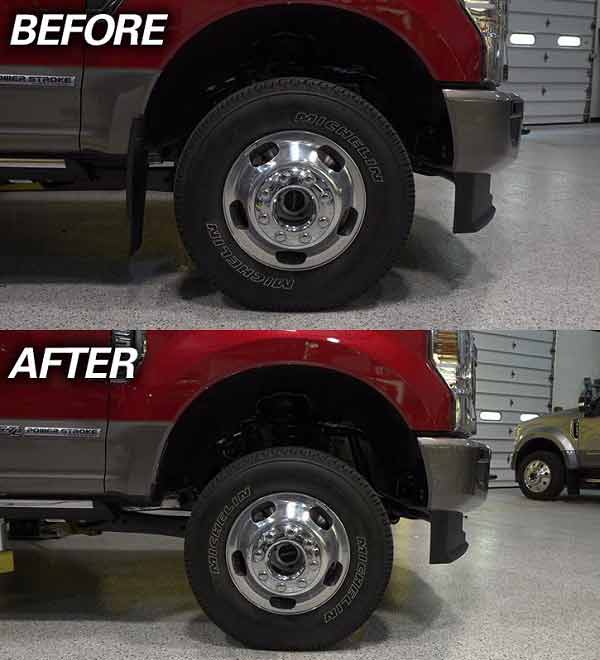 Unlike many lift kits on the market, this ReadyLift system is designed to upgrade your ride and handling! The key to improving your ride is the specially engineered coil springs and the Bilstein 5125 series front and rear shocks. Also included are ReadyLift's bump stop extension brackets, frame mount extension brackets for the front sway bar, brake line extension brackets, and an OEM-style cast-iron track bar relocation bracket.
Kit includes all necessary hardware and installation instructions for a simple bolt-on installation right in your driveway.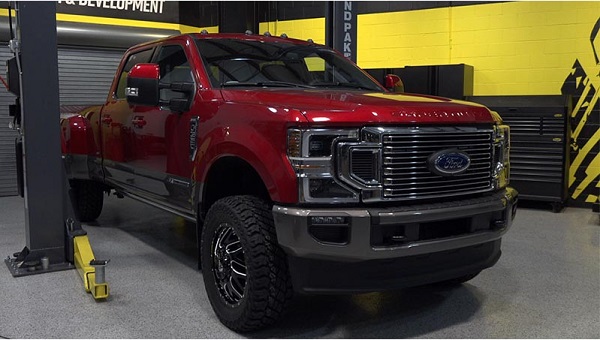 Features:
2.5″ Front Lift
New Coil Springs
Bilstein 5125 Shocks (Front and Rear)
Clears 35×12.50″ Tires on 20×9″ Wheel (With +25 Offset)
Made in the USA
Application Notes:
For Diesel Trucks Only
Not recommended for TREMOR editions
37″ Tire is possible but may require trimming
Depending on the factory spring rate you may experience a minor variation in lift height. Final lift height may vary from 1.5″ to 2.5″
Shop ReadyLift now: https://www.xtremediesel.com/xdp-manufacturers/readylift
Click the video below to check out the installation of the ReadyLift 46-2724 2.5″ Coil Spring Lift Kit in a 2021 Ford F-350 Super Duty –