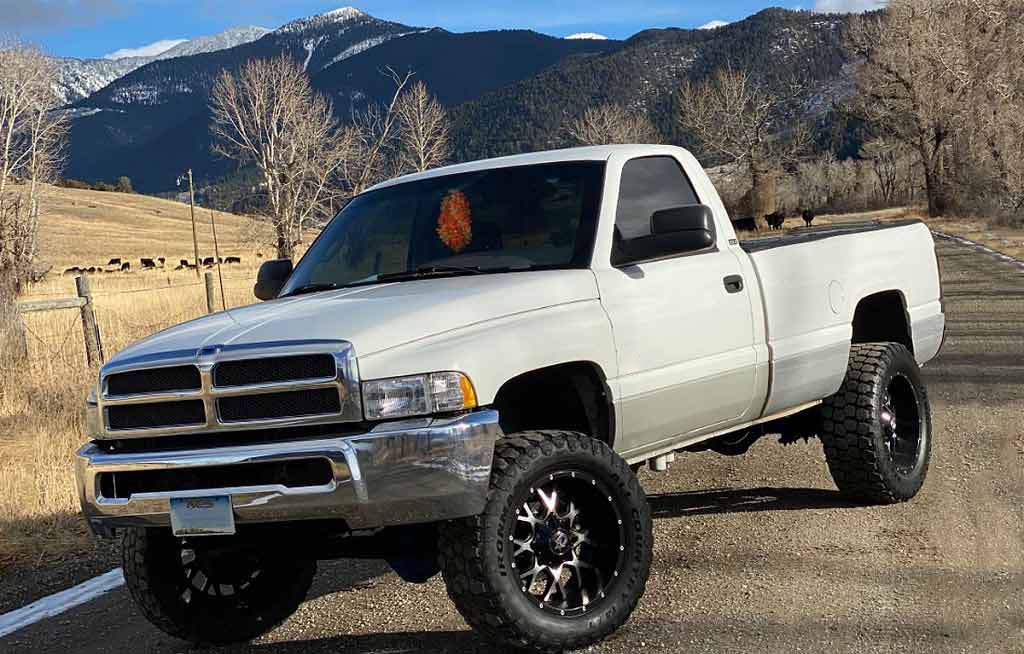 History/General Info
The all-new Ram debuted in 1994 and was a groundbreaking design for Dodge. It was unlike anything else on the market at the time, borrowing styling cues from a semi-truck with a tall hood and prominent grille front and center, flanked by fenders that sat down low. The big-rig styling would go on to become Ram's signature look and influence all Ram truck designs for the next 20+ years.
Dodge already had the venerable 5.9L diesel engine in place, but the D/W truck platform had been around since 1972 and largely unchanged for 21 years. To compete in the ultra-competitive full-size truck market, they needed to continue to push the envelope. As well as an entirely new truck Dodge also revamped their name designations. Dropping the D/W and 150/250/350 designations they would now simply be referred to as Ram 1500 (1/2-ton), 2500 (3/4-ton), or 3500 (1-ton). New model names also prompted Dodge to revamp the trim levels. The trims levels from bottom to top were now Work Special, LT, ST, and Laramie SLT.
Along with styling that was unlike anything found on a modern truck, Dodge also significantly increased the overall size of the truck. The Ram didn't just look big, it also offered some of the largest interiors in the industry and was the only one at the time to offer a reclining front seat. Large doors made it easy to get in and out, along with a more modern car-like interior featuring a driver's side airbag for the first time. Special attention was paid to in-cab storage features, with a large glovebox, a center armrest storage area, and additional storage space behind the seat.
Engines
Gas engine choices included an entry-level 3.9L V6, 5.2L V8, 5.9L V8, and a new 8.0L V10 gas engine. The cast-iron block engine shared little with the Viper's aluminum V10, but it did feature a coil-on-plug ignition system, which was fairly advanced for a pickup in the early '90s. Carrying over from the previous year with some minor upgrades was the real star of the show, the 5.9L diesel engine. The V10 and 5.9L L6 diesel engines were only offered in 3/4-ton and 1-ton models.
Horsepower and torque figures on the 5.9L diesel in 1994 went unchanged for trucks equipped with an automatic transmission. Trucks equipped with the NV4500 manual trans got an additional 15 hp & 20 lb-ft of torque. This brought the totals up to 175 hp and 420 lb-ft of torque. The biggest change was the Bosch P1700 fuel injection pump replaced the VE pump for the 1994 model year. A new Holset WH1C turbocharger (and later the HX35) now provided the aspiration. Other small updates included new injectors, revised camshaft & pistons, as well as a larger intercooler.
Even 25 years later, the 12V 5.9L diesel is still a very popular choice for high-performance applications or custom swaps. Over 1,000 horsepower can be achieved relatively easily, and these motors are more than capable of handling the extra power with some minor upgrades. One issue that was still present was the Killer Dowel Pin (KDP), see the 1989-1993 Dodge 5.9L Diesel Buyers Guide to read up on the KDP and how to prevent it.
Transmissions
Transmission options included the NV4500 5-speed manual transmission and the 47RH/47RE 4-speed automatic. The 47RH was available in 1994-1995 and was replaced with the 47RE for 1996-1998. A simple deciphering of the automatic transmission name reveals –
4 for the number of gears, including an overdrive
7 is the capacity rating
R for rear-wheel drive
H for hydraulic control or E for electronic control
The primary difference between the 47RH and 47RE is in the governor pressure control. Both units rely on a hydraulic valve body and an electronically controlled overdrive unit. However, the governor pressure on the "RH" is hydraulically controlled, while the governor pressure on the "RE" is electronically controlled.
The 47RH and 47RE transmissions were not exactly known for their strength and reliability. Owners who towed or modified their engines for more performance quickly learned the transmission's breaking point. Fortunately, the 47RH and 47RE can be built to withstand additional power and stress with upgraded parts available in the aftermarket.
Configurations
The '94-'97 Dodge Ram was available in Regular Cab or Club Cab configurations. The Ram 2500 was offered as a Regular Cab long bed or an Extended Cab with either a long bed or short bed. Ram 3500s were only offered with long beds. In 1998 Dodge introduced the Quad cab configuration with suicide opening rear doors. It was the only full-size truck available at the time with two rear doors that opened.
Rear-wheel drive 2500/3500 Rams offered an independent front suspension with coil springs. Four-wheel drive Rams still utilized a solid axle in the front with four parallel leading links used to position the axle longitudinally and a track bar provided lateral location. Vented disc brakes were used in front and antilock drum brakes in the back on both models. The Ram 2500 came equipped with a 13.0 x 2.5″ drum in the rear, whereas the 3500 was upgraded to a slightly larger 13.0 x 3.5″ drum.
Sales of the new Ram were an instant success. Dodge went from somewhat lackluster sales of less than 100,000 trucks in 1993 and skyrocketed to over 232K trucks in 1994. Sales kept climbing and by 1996 Dodge was selling close to 400K Ram's per year. This helped breathe new life into the struggling manufacturer's bottom line.
What To Look For When Purchasing
As with any older pick-up truck, they are especially prone to rust (especially if you live in the rust belt). Check the cab corners, rockers, bottom side of the bed, as well as the frame for severe rust/rot. Rust in the frame rails by the front sway bar mounts is very common. You may want to consider expanding your search area if you want a truck that is rust-free. Trucks that have spent most of their time in the southwest (or regions that don't get as much snow) are typically much more solid than something you will find for sale in the Northeast.
Pros/Cons
Pros
Reliable Diesel Engine
Good Low-End Torque
Bosch P7100 Fuel Injection Pump
Relatively Simple Engine Design with Mechanical Injection
Cons
Killer Dowel Pin
No Crew Cab Model Offered
Weak Automatic Transmissions
Typical Rust Issues (Especially in the Snow Belt)
Quad Cab Model did not have Opening Rear Doors until 1998
Review
The 1994 Dodge Ram was a milestone vehicle. This truck laid the groundwork for all future Rams and made Dodge a legitimate player in the full-size truck market. Finding a truck without extensive rust can be difficult, fortunately, there is no shortage of rust repair panels available in the aftermarket. The tried-and-true 5.9L diesel is a dependable workhorse and will easily outlast the rest of the truck. Even with performance upgrades, these engines can hold up for hundreds of thousands of miles before having to complete any major repairs. 1996-1998 model years with the NV4500 5-speed manual and 215 hp rating are some of the most desirable models for many buyers.
Popular Aftermarket Upgrades
Like most turbo-diesel engines, the 6BT responds well to modifications and can significantly increase the stock power levels. The 5.9L is relatively simple to work on, and a very reliable engine. The inline 6-cylinder layout also offers ample room when you are working in the engine compartment.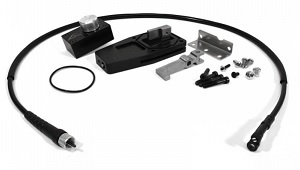 With one turn of the in-cab control knob, you have full adjustability to tune from optimum economy to maximum power. With the finite adjustment of the ADJUSTER by Attitude, you will be able to tune your engine without leaving your seat!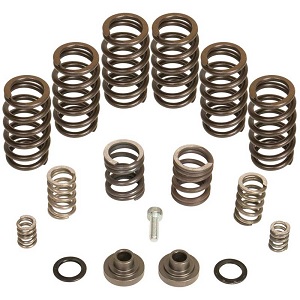 Let your engine rev up to 4,000 RPM, add additional power, and reduce transmission gear shifting with a High RPM Governor Spring Kit.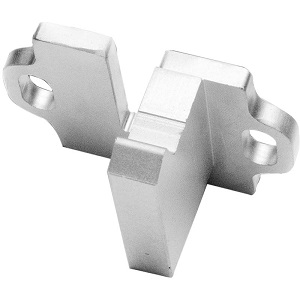 The fuel stop plate controls the fuel quantity of the Bosch P7100 fuel pump which is the heart of the 5.9L diesel engine. Add 30-150 hp and 70-300 lb-ft of torque.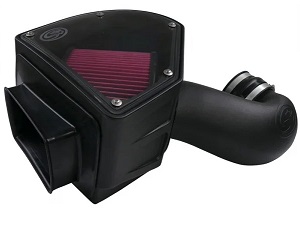 Replace the stock restrictive air filter and help your engine breathe better.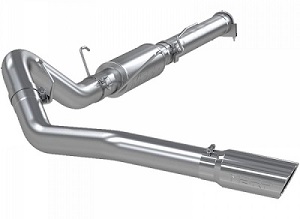 Mandrel bends and larger diameter piping will help free up additional power in your truck. An exhaust system is always one of the most popular modifications in any vehicle (diesel or gas).
6. Fuel Injectors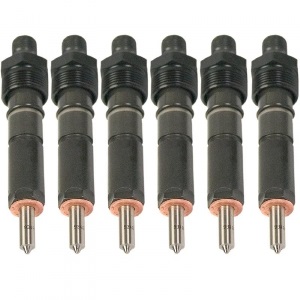 Over time fuel injectors can begin to wear. Replacing worn fuel injectors can help restore power in your truck.
A high-performance diesel engine demands higher fuel flows. The best way to do this and prevent air/vapor in the fuel system is with a quality Air/Fuel Separation System such as one from Air Dog or FASS.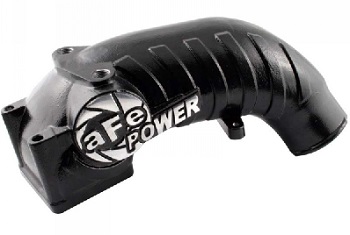 Enlarge the inlet area and optimize air distribution in the cylinder head with an aftermarket intake manifold.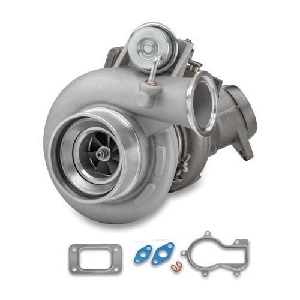 Whether you are simply replacing a damaged or failing turbocharger, or upgrading, a turbocharger can make a big improvement in your Ram.
1994-1998 Dodge Ram 5.9L 12V Diesel Engine Specifications
Production Years:
1994, 1995, 1996, 1997, 1998

Model Availability:
Ram 2500, Ram 3500
Common Names:
5.9, 5.9L, 6BT, 12V, 12 Valve,
2nd Generation, 2nd Gen

Configuration:
Inline 6 cylinder

Displacement:
359 cubic inches, 5.9 liters

Bore:
4.02″ (102mm)

Stroke:
4.72″ (120mm)

Cylinder Head:
Cast Iron

Engine Block:
Cast Iron w/ 6 Head Bolts Per Cylinder

Firing Order:
1-5-3-6-2-4

Compression Ratio:
17.0 : 1

Crankshaft:
Forged Steel, 7 Main Bearings

Pistons:
Cast Aluminum

Connecting Rods:
Forged-Steel, I-Beam

Intake Manifold:
Cast Aluminum

Injectors:
Bosch

Injection:
Direct Injection (DI), Mechanical Injection Pump, Mechanical Fuel Injectors

Fuel Pump:
Bosch P7100 Injection Pump

Aspiration:
Early 1994
Holset WH1C Turbocharger, Air-To-Air Intercooler
(Note – 1994 engines will either use a WH1C or HX35)
1994-1998
Holset HX35/HX35W Turbocharger, Air-To-Air Intercooler
Valvetrain:
OHV, 2 Valves Per Cylinder, Solid Lifter Camshaft

Valve Lash (Clearance):
Exhaust Valve:
0.020″ (Engine Cold)

Intake Valve:
0.010″ (Engine Cold)
Weight:
Approx. 1,150 lbs (Dry)

Oil Capacity:
12 qts w/ Filter (11.4L)

Governed Speed:
2,700 rpm

Horsepower:
1994-1995
160 hp @ 2,500 rpm (Auto Trans)
175 hp @ 2,600 rpm (Manual Trans)
1996-1998
180 hp @ 2,500 rpm (Auto trans)
215 hp @ 2,600 rpm (Manual trans)
Torque:
1994-1995
400 lb-ft @ 1,500 rpm (Auto Trans)
420 lb-ft @ 1,500 rpm (Manual Trans)
1996-1998
420 lb-ft @ 1,500 rpm (Auto Trans)
440 lb-ft @ 1,500 rpm (Manual Trans)
Battery:

Group Size 34


Transmissions:
1994-1998
NV4500 5-Speed Manual

1994-1995
47RH 4-Speed Automatic
1996-1998
47RE 4-Speed Automatic
Fluid Specifications & Capacities
Engine Oil:
15W-40
Ambient Temperature > 10° F
12.0 Qts Capacity w/ Oil Filter (11.35L)

10W-30
Ambient Temperature 0 – 30° F w/o Block Heater, < 0° F W/ Block Heater
12.0 Qts Capacity w/ Oil Filter (11.35L)

5W-30
Ambient Temperature < 0° F w/o Block Heater
12.0 Qts Capacity w/ Oil Filter (11.35L)
Engine Coolant:
50/50 Ethylene Glycol Coolant, Distilled Water
24.0 – 26.0 qts Capacity
(6-6.5 gallons)

Automatic Transmission Fluid:
47RH/47RE
4-Speed
ATF+4
4.0 qts Service Refill Capacity
14.5 – 16.5 qts Dry Fill Capacity
Manual Transmission Fluid:
NV4500
5-Speed
SAE 75W-90
4.0 qts
Transfer Case Fluid:
NV241
ATF+4
2.4 qts

NV241HD
ATF+4
3.25 qts
Front Differential Fluid:
Dana 60
SAE 75W-140
3.15 qts
Rear Differential Fluid:
Dana 70 2WD
SAE 75W-140
3.5 qts

Dana 70 4WD
SAE 75W-140
3.9 qts

Dana 80 2WD
SAE 75W-140
3.2 qts

Dana 80 4WD
SAE 75W-140
4.8 qts
Maintenance Schedule
Service Procedure
Interval
Replace Engine Oil & Filter:
6,000 miles/6 months under normal driving conditions
3,000 miles/3 months under severe driving conditions
Replace Fuel Filter:
12,000 miles/12 months under normal driving conditions
6,000 miles/6 months under severe driving conditions
Replace Air Filter:
24,000 miles/24 months
Engine Cooling System:
52,500 miles/36 months and then every 24,000 miles/24 months
Check/Adjust Valve Lash:
24,000 miles/24 months
Replace Automatic Transmission Fluid & Filter:
30,000 miles
Adjust Automatic Transmission Bands:
24,000 miles/24 months
Replace Manual
Transmission Fluid:
60,000 miles
Replace Transfer Case Fluid:
120,000 miles
Disclaimer: XDP is in no way affiliated with Cummins or any of its subsidiaries or related companies, and that Cummins has not authorized the sale of any of XDP's parts, and has not tested or approved any of XDP's parts for use in genuine Cummins brand products.