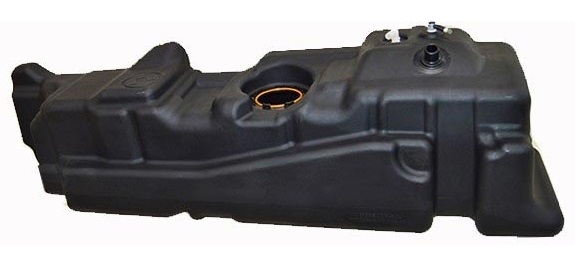 Eliminate range anxiety when you travel cross-country or off the beaten path with a Titan Mid-Ship XXL Replacement Fuel Tank. These direct-fit tanks are available with over twice the capacity of the stock fuel tank, so you can stop less often and arrive at your destination quicker. Besides saving time, you can also save money by picking and choosing where you stop for fuel.
Constructed from a durable cross-linked polymer (XLHDPE), Titan tanks are tougher than steel and more durable than aluminum. The tapered tank design features an exclusive low fuel trap so no fuel is wasted. In addition, Titan's Generation 6 tanks feature the Titan Torque Ring. This OEM-style mounting system allows the installation of the factory sending unit. Re-using the original sending unit ensures the factory fuel gauge will continue to read accurately.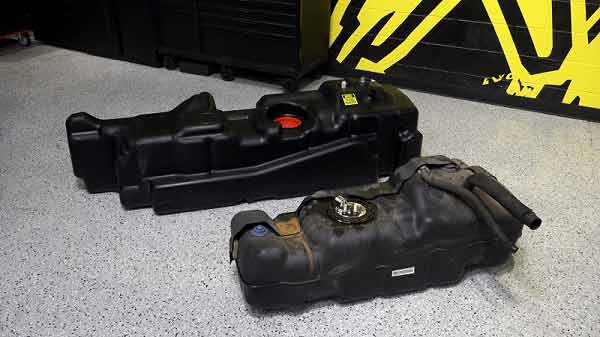 Best of all, the Titan Mid-Ship Replacement Fuel Tank installs in the same exact location as the factory fuel tank. Each tank includes black-coated galvanized steel mounting straps so there is no cutting, drilling, or fabrication required for installation.
Titan XXL Replacement Tanks are available for many diesel Ford, GM, Dodge, and Nissan applications. Contact the Performance Specialists at XDP to order your Titan Tank today!
Get your Titan Fuel Tank Here: https://www.xtremediesel.com/xdp-manufacturers/titan-fuel-tanks
Click below to check out the installation of a Titan 7021211 60 Gallon Mid-Ship Replacement Fuel Tank in a 2011-2016 Ford F-250/350 Crew Cab –