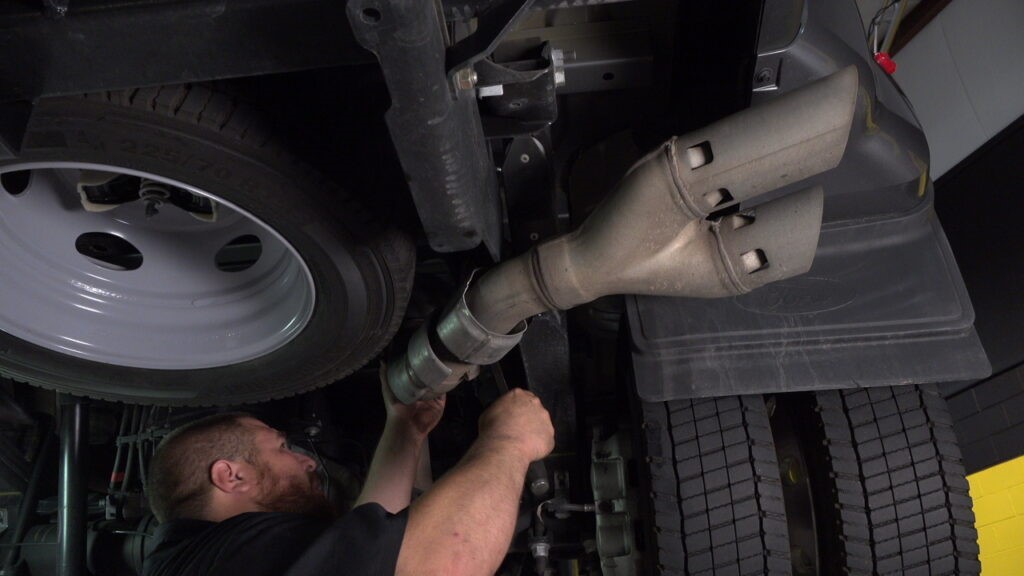 When you want to modify your truck, the exhaust is one of the first aftermarket parts that come to mind.
Increasing your exhaust flow and lowering EGT's can be vital concerning the life of your truck. Especially if you're using your truck to pull trailers, heavy loads, etc…
However, there are some steps that folks seem to gloss over as they get ready to install their new aftermarket exhaust system. I'm sure you're saying "oh, well it's only an exhaust, how hard can it be?"
Well, it's all fun and games until you hit a snag, bust a knuckle and end up with rust in your eyes.
So, we went ahead and put some top tips when installing your new exhaust.
Always Check for Exhaust Fitment 
If your truck is already modified there may be things that could get in the way such as the framework for in-bed hitches, or aftermarket add-ons such as airbag helper springs. Don't hack, chop and slice up your truck to make a new exhaust fit if you don't have to. Check for fitment beforehand to avoid issues and make necessary alterations before installing. Remember some kits require cutting anyway so a reciprocating saw is another tool you want to keep handy, depending on your bed and cab configuration.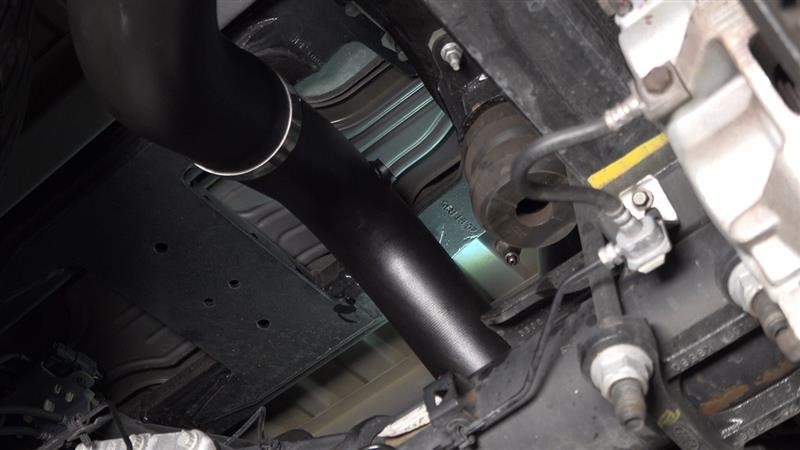 Check Your Sensors (for DPF-equipped vehicles)
Those sensors in your exhaust are pretty important. Especially if you're planning on reusing the sensors in your new exhaust. Check over your sensors by using a scan tool, and make sure to replace any sensors that aren't working properly. This is especially important for DPF equipped vehicles. If your truck doesn't have exhaust sensors then you're in the clear.
A visual check is also a good way to make sure that there's no buildup of debris on the sensor. This way you can avoid a bad reading in the future. Gummed-up sensors can not only trigger false lights but also starve the truck of power. Keep these tips in mind when installing the sensors back into your new exhaust.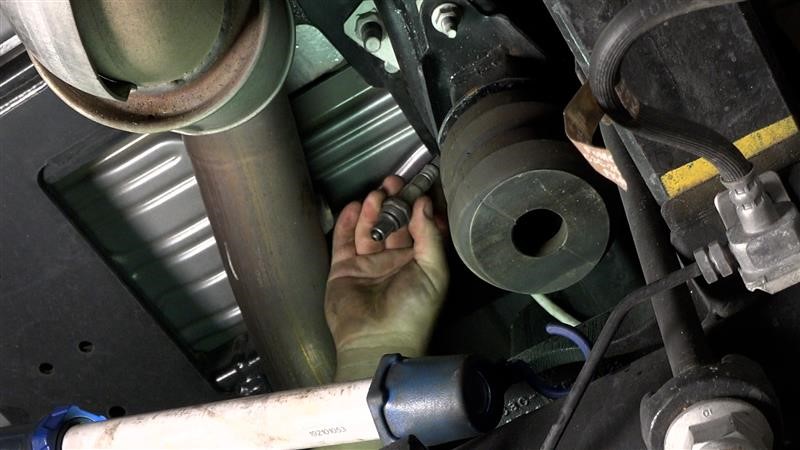 Use Rust Penetrating Lubricant on Your Exhaust 
Getting out the old exhaust is just as important as putting the new one in and doing it without damaging your truck or your hands is typically preferred. Often times the old exhaust, especially in high mileage situations, can be less than cooperative. Using a lubricant or penetrating fluid can help the process along. Your exhaust goes through heat cycles and can really bake things together.
It's smart to spray the tough stuff down a couple of days in advance. If possible, this will allow the penetrant to be as effective as possible. Rust Penetrant and lubricant can also be immensely helpful when removing the rubber insulators, having a pair of Exhaust Removal Pliers can help.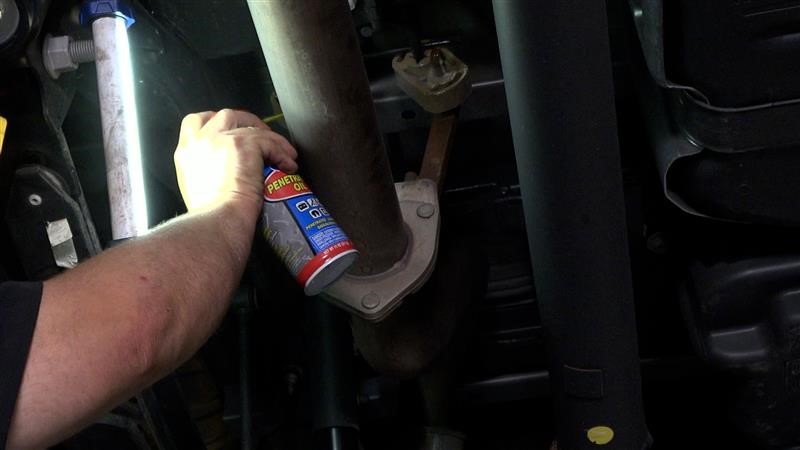 Take Your Time 
Everyone is always excited to get that new exhaust on the truck but don't get ahead of yourself. Check the parts list in the instructions to make sure you have all the parts and that nothing is damaged. There's nothing worse than getting started on a project and having to stop because you're one clamp short.
When installing exhaust components, you'll be using tools in a tight space with the potential of lots of hot or sharp metal around you. For trucks that may have been ridden hard and put away wet, it's normal that some parts don't come out the way they should. There's nothing wrong with having to use a Sawzall, but you don't have to hack it up. Keep in mind that, slow is smooth and smooth is fast, so just take it easy, ok?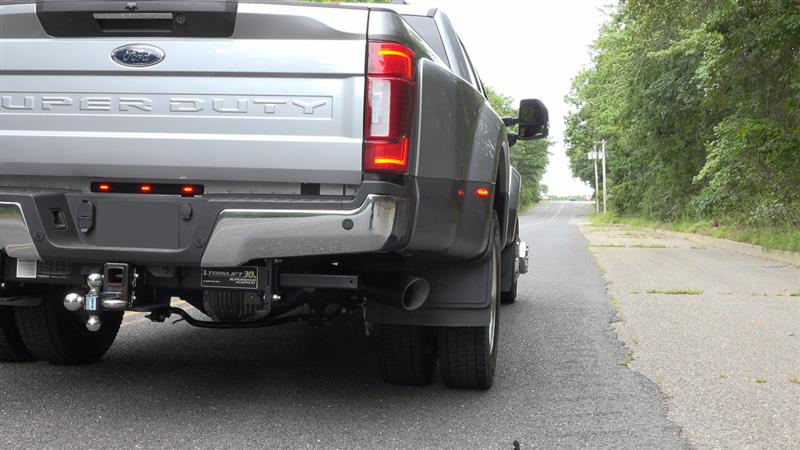 Be Ready to Burn More Fuel 
Not because the exhaust is making your truck less efficient. You're going to be throttling that pedal in hopes of hearing that sweet new sound every time you touch the pedal.
We like hearing those sweet melodious exhaust notes too but maybe take it easy, so you don't end up filling up every time you take your truck out.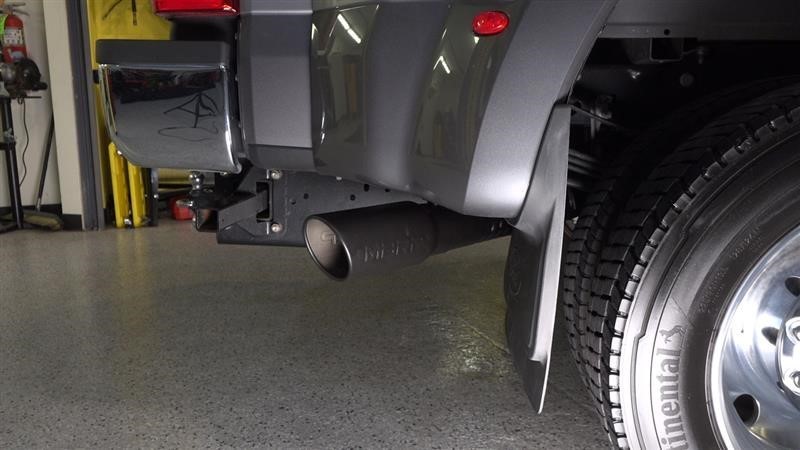 With these pretty basic tips for installing your exhaust and some patience. You'll have that nice new exhaust in your truck in no time at all.
Now that you've got it in, just keep one thing in mind. Don't tighten the bolts until you're 100% certain of fitment. It would be a real pain to have to remove already torqued bolts because of an issue.
We don't expect any thank you cards, but if you do feel like you want to give us some feedback or check out what's new at XDP.com Check us out on social and YouTube @xdpdiesel