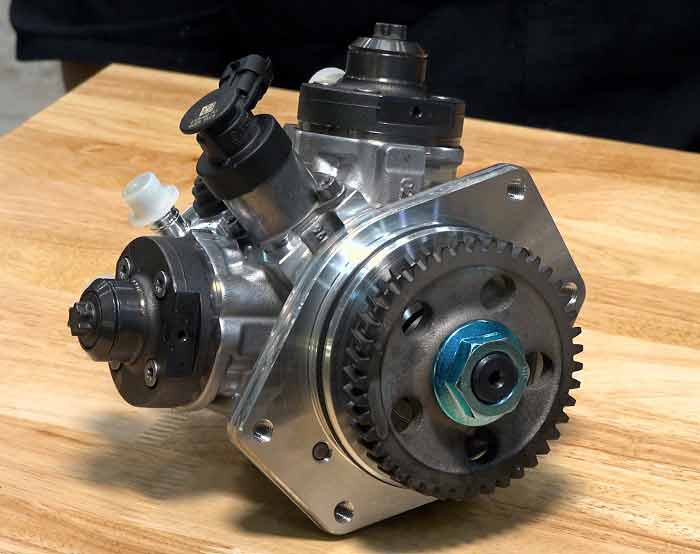 The Bosch CP4 pump is a high-pressure fuel pump, or injection pump, that debuted in 2011 in the Ford Powerstroke and GM Duramax engines. The CP4 was Bosch's updated model to the incredibly reliable and well-regarded CP3 pump. Unfortunately, the CP4 has long been plagued by failures, warranty claims, and expensive repair bills, even leading to a class-action lawsuit.
What is an Injection Pump?
The injection pump is designed to take diesel fuel and pressurize it in the fuel rails to extreme levels, sometimes close to 30,000 psi. The gear-driven injection pump feeds diesel at high pressure into the fuel system's common rail and injectors, which are timed to fire on a cylinder's compression stroke, right before a piston reaches top dead center.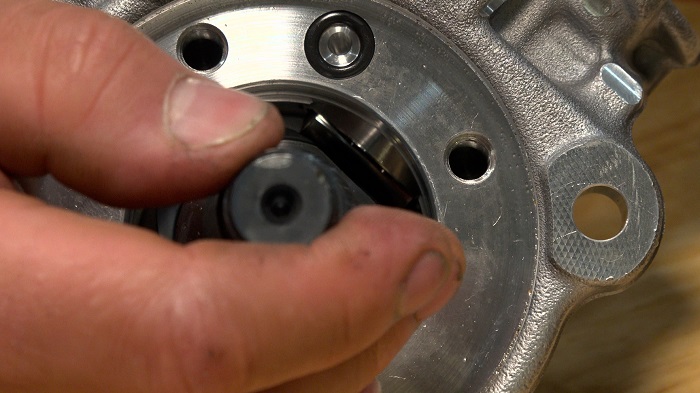 Why does the CP4 Pump Fail?
There are many theories as to why the CP4 pumps fail, but it is typically associated with a lack of lubricity. This ultimately ends with metal shavings being released into the fuel system. One potential contributing factor is the ultra-low sulfur diesel (USLD) fuel available at the pump nowadays. It is better for the environment, but unfortunately offers less lubricity than its predecessor. Since the CP4 uses fuel as a lubricant, the lack of adequate lubrication can increase the amount of friction on the internal metal parts such as the drive cam and roller lifters. As a result, small metal particles or shavings begin to get distributed throughout the fuel system and can end in catastrophic failure.
The formation of air bubbles inside the housing can also occur if the pump struggles to supply adequate fuel. Air in the pump means that metal is rubbing directly against metal or possibly allowing a lifter to rotate. Since there is no mechanical lock or keyway keeping it properly oriented a lifter can spin 90 degrees. If a lifter has turned sideways it will begin to cut into the main shaft, rather than ride on it smoothly. All these potential issues will result in accelerated wear and metal particles in your fuel system.
How Bad is the Damage?
Besides destroying the CP4 pump, the metal particles/shavings begin to travel throughout the fuel system. This debris will eventually contaminate the fuel rails, high-pressure lines, injectors, overflow valve, and return lines. Simply flushing the fuel system is not an adequate solution since residual contaminants can remain in your fuel system. The only way to properly fix the issue is to replace all components in the fuel system. If your truck is out of warranty or if the warranty claim is denied, the repair bill can top $10K.
CP4.1 vs CP4.2
There are technically two types of CP4 pumps, the CP4.1 and CP4.2. The main difference between them is the number of pumping elements. A CP4.1 has a single element and is typically used on smaller diesel engines, whereas the CP4.2 has two elements. When discussing CP4.1 or CP4.2 pumps, the universally recognized term for describing them is simply CP4.
What Make/Models are equipped with the CP4 pump –
The CP4 was standard equipment on the 2011-present Ford 6.7L Powerstroke. From 2011-2016 GM also used the CP4 in the LML & LGH Duramax engines, switching to the Denso HP4 in 2017 when the L5P was released. Interestingly, Ram waited eight full years until 2019 to incorporate the CP4 on the 6.7L Diesel and then reversed course relatively quickly, going back to the CP3 in 2021.
Here is a list of vehicles that came equipped with CP4 injection pumps –
2011-2023 Ford 6.7L Powerstroke
2018-2021 Ford 3.0L Powerstroke
2011-2016 GM Duramax 6.6L LML/LGH
2019-2020 Ram 6.7L Diesel
2014-2023 Ram/Jeep 3.0L Diesel
2016-2019 Nissan Titan XD 5.0L Diesel
Why did Manufacturers Switch from the CP3 to the CP4?
With the CP3 offering trouble-free operation for years, there are questions as to why some manufacturers decided to change from the CP3 to the CP4. There are plenty of possibilities as to why they made the switch, whether it was because the CP4 pump with the aluminum housing is lighter, more efficient, or simply for cost savings purposes. Unfortunately, at the time because the CP4 was brand new nobody realized the fatal issues that were in store.
Preventive Measures
While there is no way to permanently solve the inherent issues found in the CP4 pump, there are some things you can do to try and help prevent these issues. First, try and only stop at reputable fuel stations and try to use a higher grade of diesel fuel. Next, ensure your fuel filter is changed on schedule or even more frequently (with an OEM or quality aftermarket filter). The following are some other products that can help with the common CP4 issues.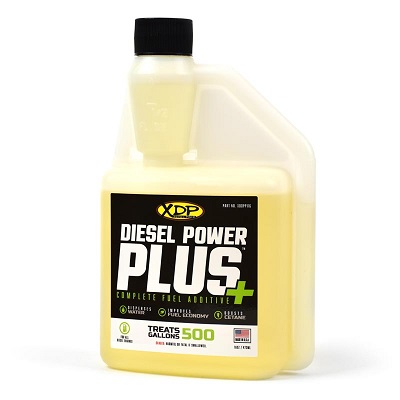 Diesel Fuel Additive
Add a diesel fuel additive each time you fill up the tank. A quality additive can increase the overall lubricity and coat the internal parts of the fuel system to reduce friction. Of course, using lubricity additives won't guarantee that your pump won't fail someday, but it can be beneficial.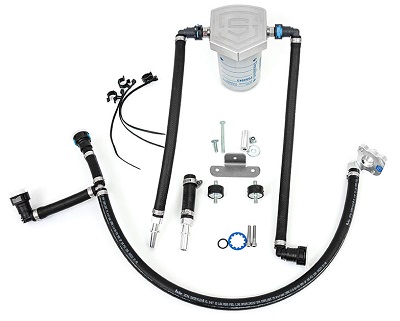 CP4 Bypass Kits
One solution available for 2011-2022 Ford 6.7L Powerstroke applications is a CP4 Bypass Kit. A bypass kit is designed to re-route case fuel back to the tank. This allows it to run through a filter before entering your high-pressure fuel system. This traps the metal particles and debris in a filter and not in vital fuel system components.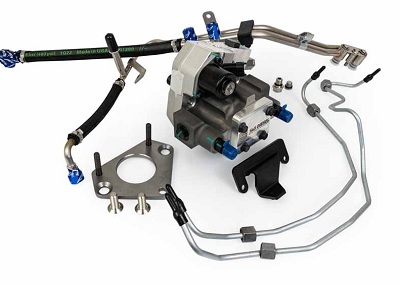 CP4 to CP3 / DCR Conversion Kits
The most costly and labor-intensive fix is a CP4 Conversion Kit. By removing the CP4 and retrofitting a CP3 or DCR pump can help alleviate the typical CP4 issues. These conversion kits are something you may want to install after your factory warranty has expired.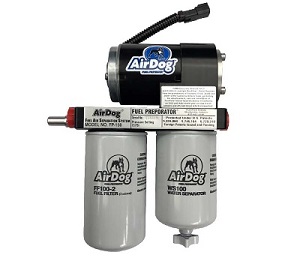 Lift Pump
Unlike their competitors at Ford and Dodge, General Motors did not use an electric lift pump to supply fuel to the injection pump. Thus the CP4 on the LML does double duty and is also tasked with pulling fuel from the tank. Any loss of pressure or reduction in the volume of fuel can cause air to be pressurized in the pump crankcase. As earlier discussed this can result in tragic scenarios such as metal on metal contact or a lifter rotating its position. A high-quality lift pump such as a FASS or AirDog can be a valuable addition to any LML Duramax. It not only provides a steadier supply of fuel, but they also excel at removing air from the system.
XDP Tech Tips CP4 Videos –
Disclaimer: XDP is in no way affiliated with Cummins or any of its subsidiaries or related companies, and that Cummins has not authorized the sale of any of XDP's parts, and has not tested or approved any of XDP's parts for use in genuine Cummins brand products.