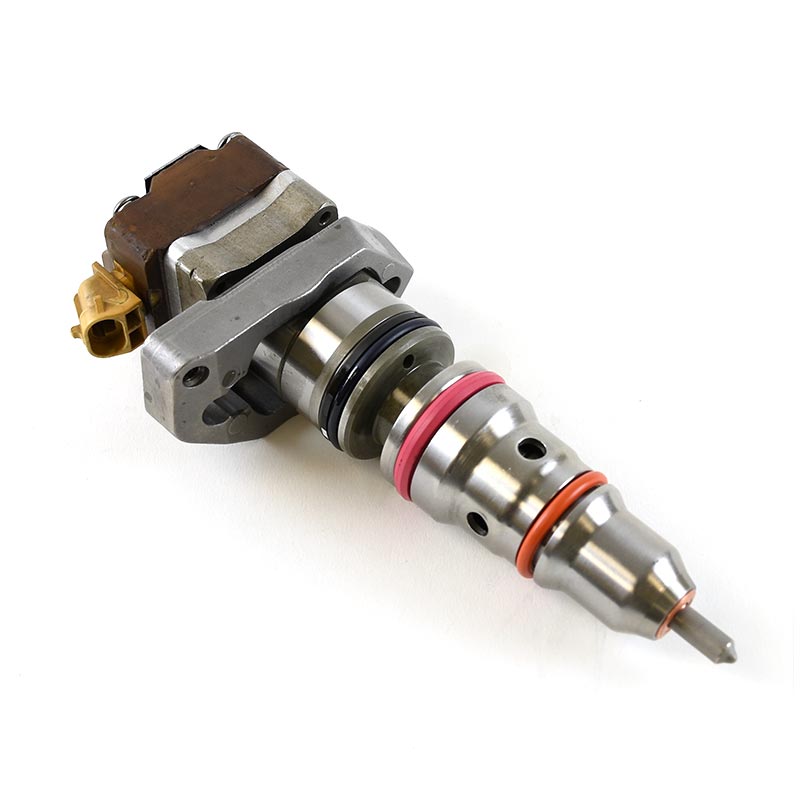 Are you experiencing hard starts, rough idle, or a general loss of power in your 1994-2003 Ford 7.3L Powerstroke? Featuring fuel injectors that utilize a combination of hydraulic and electric components, all 7.3L injectors will eventually wear down or fail. From a worn poppet valve to a crack in the injector body, there is a long list of issues that can arise.
Here is a list of common symptoms that can result from faulty diesel fuel injectors –
Rough Idle
Misfire
Loss of Power
Smell of Fuel
Trouble Starting the Vehicle
Decrease in Fuel Economy (MPG's)
Increased Emissions (Smoke at Startup)
The XDP Remanufactured 7.3L Injectors are the perfect choice for replacing your tired or old factory injectors. Starting with a precision remanufacturing process to ensure the highest quality, these injectors offer reliability and performance. Each nozzle is extensively tested for flow, leakage, and needle lift. Other tests include a poppet seat leakage test, injection timing measurements, and shot-to-shot flow meters for best-in-class testing. In addition, all injectors are subjected to advanced end-of-line testing to measure the delivery and opening characteristics. With over 30 million fuel injectors in use and years of product design, you can rest assured you are receiving a superior quality injector.
Get your XDP Ford 7.3L Remanufactured Fuel Injectors Here –
XD472 XDP Remanufactured 7.3L AA Fuel Injector – 1994-1997 Ford 7.3L Powerstroke
XD473 XDP Remanufactured 7.3L AB Fuel Injector – 1997 Ford 7.3L (CA Models) | 1999 Ford 7.3L (Early Models)
XD474 XDP Remanufactured 7.3L AD Fuel Injector – 1999.5-2003 Ford 7.3L Powerstroke
XD475 XDP Remanufactured 7.3L AE Fuel Injector – 1999.5-2003 Ford 7.3L Powerstroke (#8 Long Lead)
7.3L Powerstroke Fuel Injector Codes
Application(s)
Injector Code
Type
XDP Part #
Notes
1994 – 1996 (All)
1997 Non-CARB
AA
Single Shot
XD472
1997 Model year engines designed to meet California emissions standards (CARB certification) feature AB split shot injectors, NOT AA.
1997 CARB
All Early 1999
AB
Split Shot
XD473
1997 Model year engines sold outside California featured AA single-shot injectors, NOT AB.
Late 1999 – 2003
AD
Split Shot
XD474
Used in all 1999+ 7.3L Powerstroke and International T444E engines.
Late 1999 – 2003
AE/AF
Split Shot
XD475
Based on an AD injector, used in the number 8 cylinder from the factory. These are long-lead injectors.
Common Diagnostic Trouble Codes (DTC) related to the Fuel Injectors for the Ford 6.0L Powerstroke: P0263, P0266, P0269, P0272, P0275, P0278, P0281, P0284 and P0301, P0302, P0303, P0304, P0305, Po306, P0307, P0308.