Is your 6.0L Powerstroke running hot or have oil in the coolant? Stock oil coolers can often become restricted or blocked due to residual casting sand and sediment in the cooling system. When your oil cooler isn't performing its best, it can lead to issues with your EGR cooler, and injectors. If ignored or gone unnoticed, these issues can ultimately cause engine failure. So, if you've been thinking about replacing your oil cooler, why not install a heavy-duty upgrade at the same time?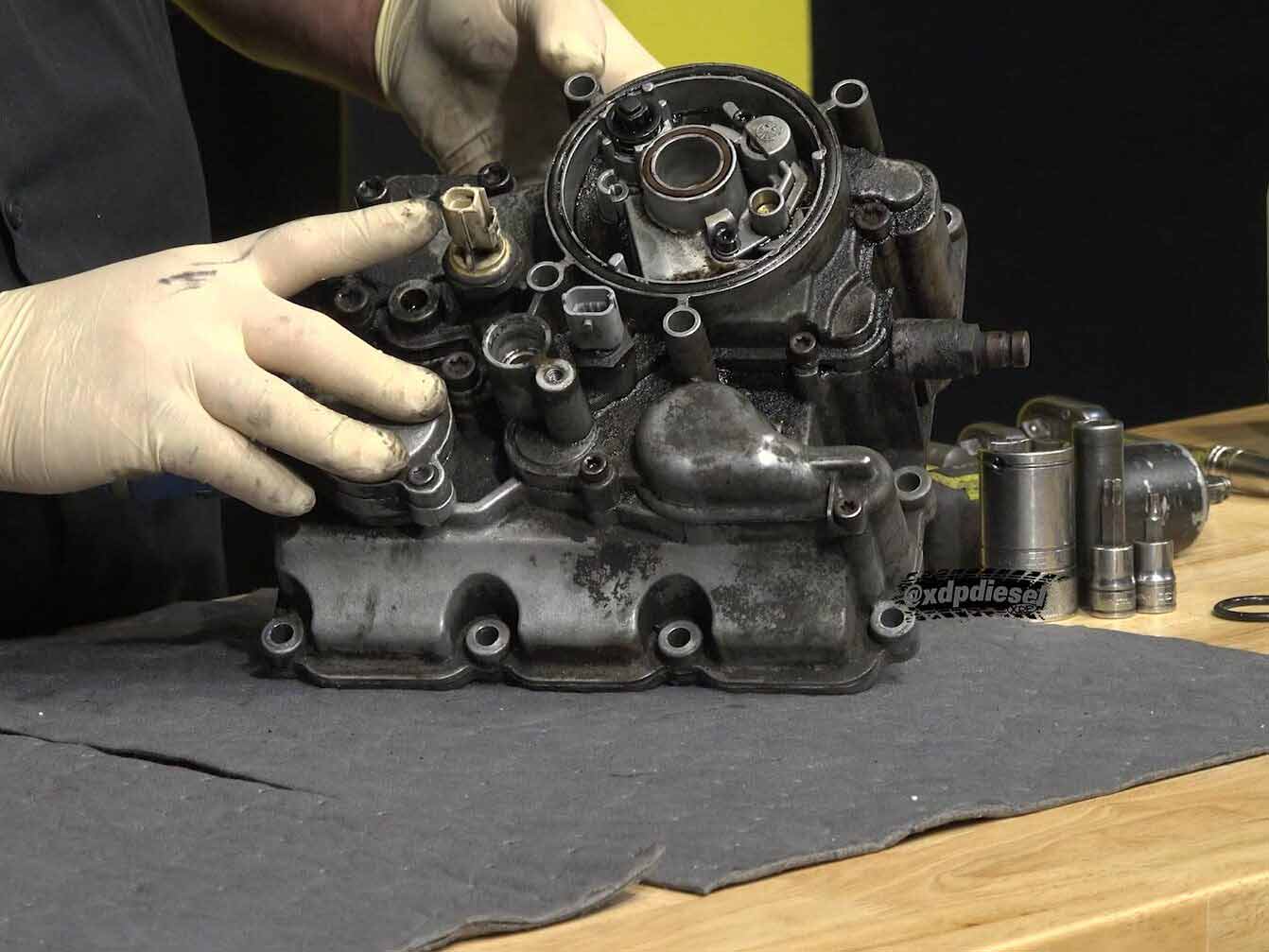 With the XDP 6.0L Heavy Duty Oil Cooler, you can trust that your Powerstroke's cooling system will operate as intended from the factory. This oil cooler is a direct-fit replacement that helps to increase cooling efficiency and adds reliability to your Powerstroke's overall cooling system.
So you've decided…
…it's finally time to replace your oil cooler after you've seen your temps rise. Not only can we offer you this high-quality, heavy-duty replacement oil cooler, but we'll also give you some tips and tricks to get the job done. In this video, Mike shows us how to swap out the stock unit, remove and reuse sensors, prep the new oil cooler, apply gaskets, and get it ready to be reinstalled.
Now that you know how to replace your 6.0L's oil cooler, you can give your cooling system the heavy-duty upgrade it deserves. Be sure to check out all the details and get a heavy-duty oil cooler and gasket kit for your Powerstroke before you experience unnecessary wear and tear or outright failure.
Don't just take our word for it.
Check out this review left by Zach from Massachusetts, "This was an awesome deal for the price. I installed it back in January 2018 and the truck is still going strong. No more oil in my coolant. Pulling this out of the box and installing it you can feel the good quality in it. Much better than the replaced unit the previous owner had put in it. Just make sure when you order to get all your parts, gaskets, etc…"
Get everything you need to keep your Powerstroke running longer and more reliably at XDP today!