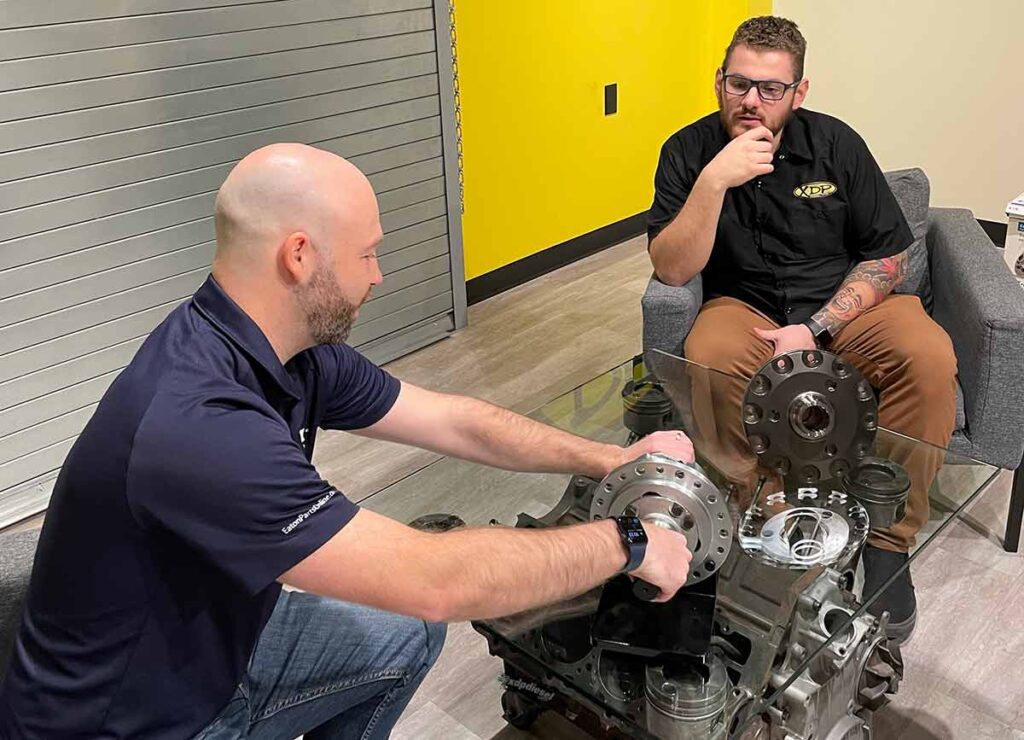 For over a century, Eaton has been powering businesses worldwide with a wide range of high-quality parts for OE and aftermarket applications. Owen from Eaton joined XDP to talk more about their line of differentials for OE and aftermarket applications. Eaton offers a wide selection of products designed to increase traction and get the most out of your vehicle. Specifically, Owen went into full detail about their Detroit Locker, Detroit TrueTrac, and Master Install Kits.
Detroit Locker
The Eaton Detroit Locker is ideal when you're looking to upgrade your vehicle with a fully automatic, positive-locking traction differential. Eaton's Detroit Locker provides superior traction for a wide range of vehicle applications. In addition, it is maintenance-free, ready to drop-in, with no friction modifiers required.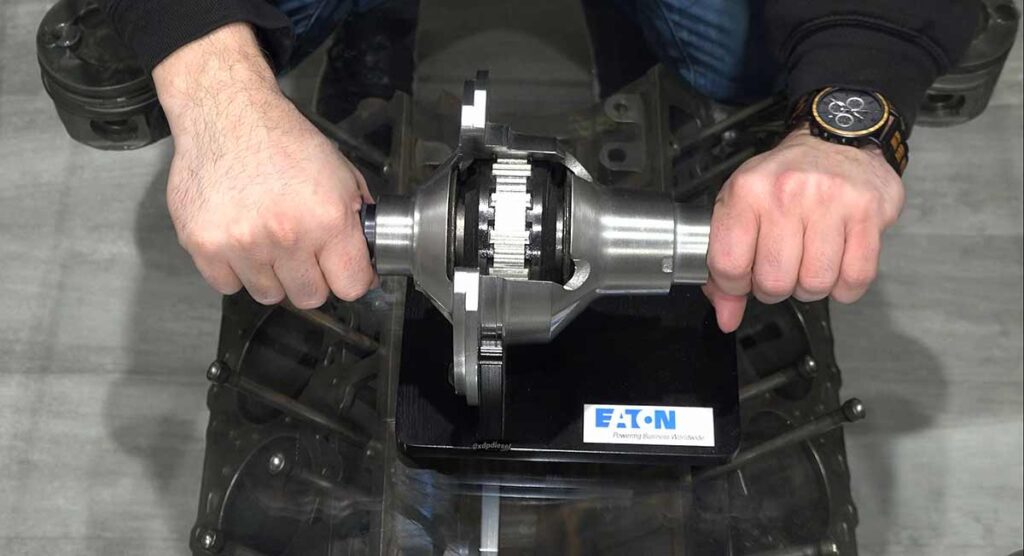 When installed, the axles are fully locked by default under normal driving conditions. But when you start turning, the axles will automatically unlock. Its automatic locking even works with one wheel off the ground. As opposed to conventional differentials that get stuck when you lose traction on one side. With the ability to handle a wide range of power, Eaton's Detroit Locker maximizes traction by delivering maximum torque to both wheels.
Detroit TrueTrac
Owen also brought with him one of Eaton's more popular products, the Detroit TrueTrac. The TrueTrac is a helical-gear-style limited-slip differential designed to prevent excessive wheel spin while improving handling and driving characteristics.
When driving around normally, it works as if it's an open differential. When a tire loses traction, it uses separation forces and pushes the gears against the case to create a locked differential. Providing maximum traction as well as quiet and smooth engagement, it's no wonder this versatile product is the ideal traction solution for a wide range of applications.
Master Install Kits
To make the installation of your Eaton differential or replacing your ring and pinion as seamless as possible, the Eaton Master Install Kits are the perfect solution. Each kit comes with everything needed for installation, including premium bearings, seals, races, gaskets, and hardware. Eaton offers Master Install Kits in a wide range of applications, that help ensure a long service life and smooth, quiet operation.
So, when you're looking to replace the differentials and axles in your truck, look no further than Eaton! Shop Eaton's full line of high-quality differential and axle components at XDP.com today!