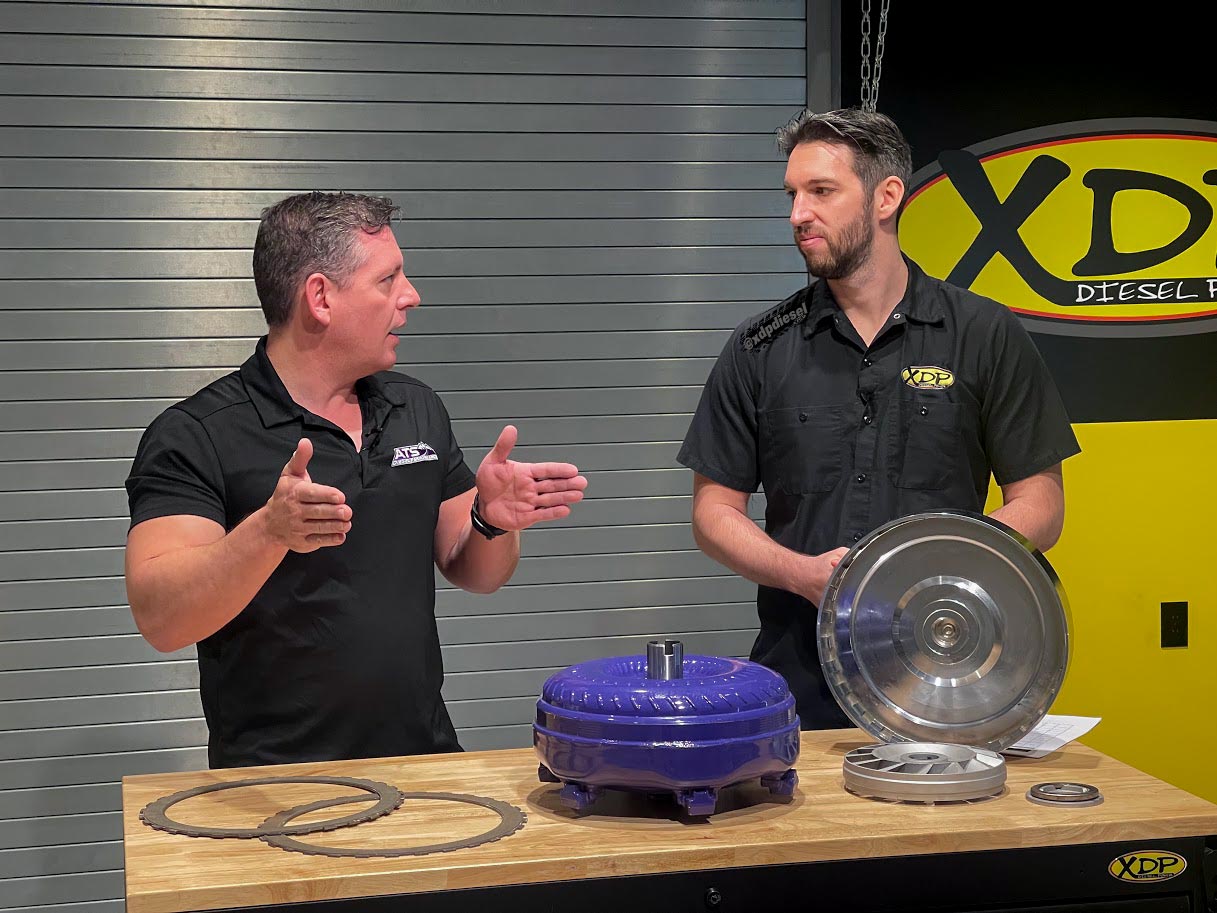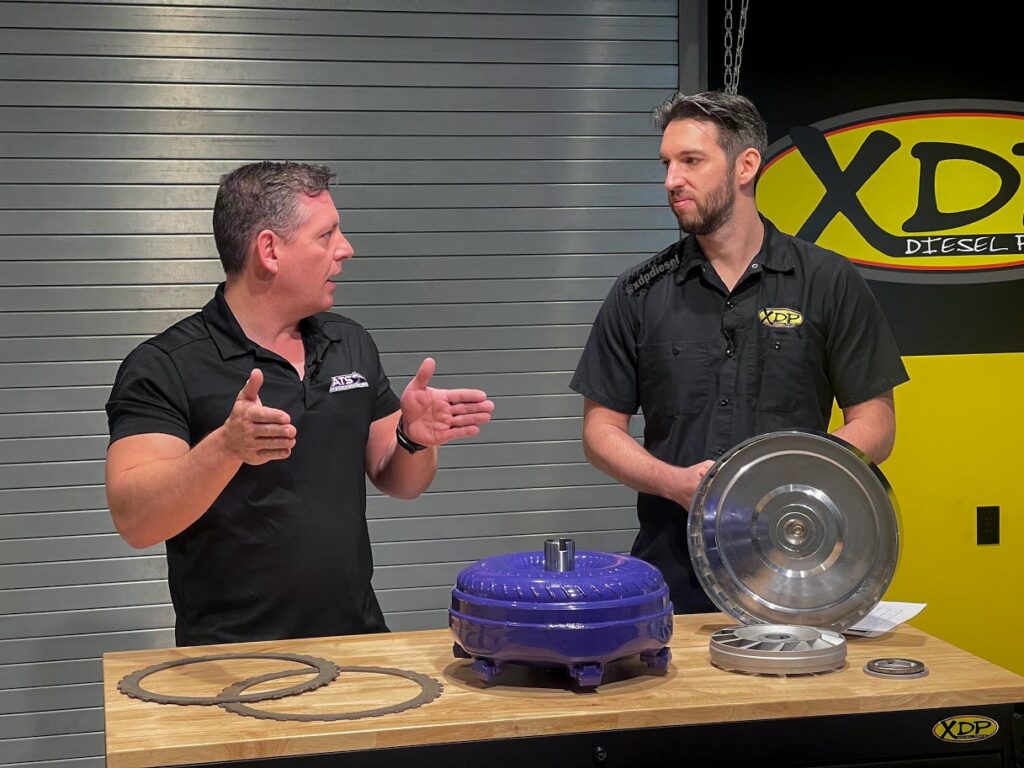 For over 20 years, ATS has been a leader in the diesel industry, delivering high-quality and innovative products such as transmissions, valve bodies, and more. Ryan from ATS recently visited XDP and didn't come empty handed. He brought with him and gave us the full rundown on their line of Torque Converters and Billet Flex Plates.
ATS Torque Converters
If you're looking for a torque converter that can handle daily driving to towing, as well as increasing reliability and improving vehicle response, ATS has you covered. Your torque converter's main function is to transmit the power provided by your engine to the transmission. It will initially engage gradually so the added load on the engine doesn't come on too soon to stall the engine. There are typically four to five different parts that make up a torque converter. These parts consist of the impeller, the turbine, the piston, the clutch pack, and the cover. Some common signs that it's time to replace the torque converter are slippage, overheating, and seizure.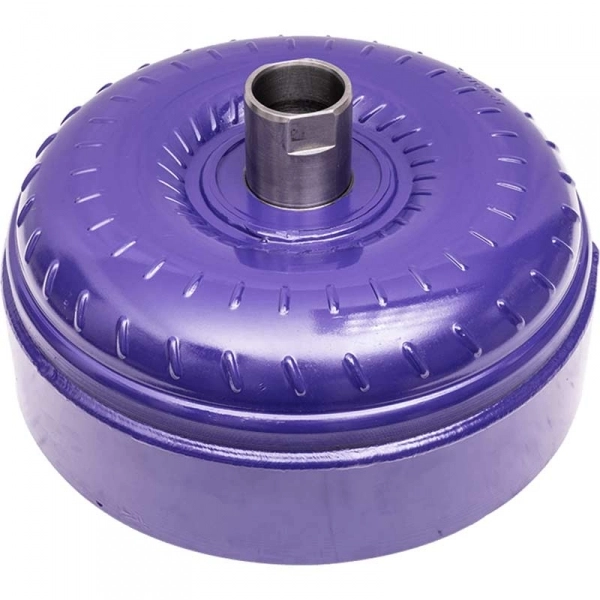 ATS has a variety of Torque Converter options when yours begins to fail due to high mileage or heavy use. They feature several heavy-duty torque converters, including the Aisin Heavy-Duty Replacement Torque Converter featured in the YouTube video above. Built with heavy haulers in mind, these torque converters remain trouble-free under high-load applications. Their most popular lines are their TripleLok and Five Star Torque Converters. Both designs use their patented square tab clutch design for reliability during lock-up. Each optimized torque converter features a redesigned stator and spring dampeners for increased fluid flow, are CNC steel cut, and utilize proprietary clutch material. They also utilize an optimized factory stall speed for improved torque multiplication, which improves vehicle response, towing, and drivability. ATS Torque Converters are available for Ford Super Duty, Dodge Ram, Chevrolet Silverado, and GMC Sierra diesel applications.
ATS Billet Flex Plates
To enhance your one-to-one connection between the engine and the transmission, ATS offers a wide selection of premium flex plates. The main function of the flex plate is to connect the engine's crankshaft with the torque converter. It transmits the torsional load from the engine to the torque converter and transfers the power to the transmission. Bad vibrations and whining or grinding noises are indications it's time to change your flex plate. These indications can be caused by the engine or torque converter being out of balance, the teeth wearing, or the flex plate bolts not being set to the correct torque settings.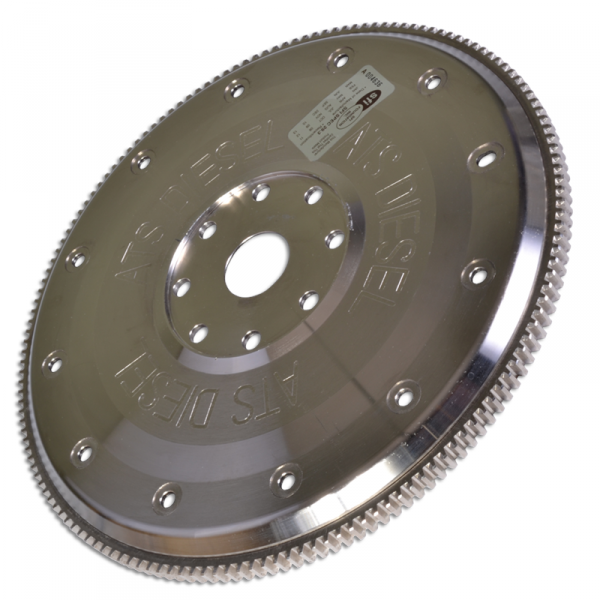 The ATS Billet Flex Plates are the durable, reliable replacements you're looking for to solve common breakage issues. Each flex plate is made from billet steel, adding strength and durability. This will also allow your transmission to shift harder and faster without the risk of breaking the flex plate. ATS Billet Flex Plates are SFI approved for competitive use, so you know they are durable replacements. For use on either stock or aftermarket converters, ATS Billet Flex Plates are available for Ford, Dodge Ram, and Chevy/GMC diesel applications.
Keep your one-to-one connection between your engine and transmission running strong with ATS Torque Converters and Billet Flex Plates. XDP offers a full line of ATS products to meet your needs. Watch the full Q&A's with Ryan from ATS on XDP's YouTube channel and get your ATS products today at XDP.com!

Disclaimer: XDP is in no way affiliated with Cummins or any of its subsidiaries or related companies, and that Cummins has not authorized the sale of any of XDP's parts, and has not tested or approved any of XDP's parts for use in genuine Cummins brand products.