Featured Truck
This season's featured truck comes courtesy of @dmax_rich. You may have seen a few of his vehicles on social media, including Rich's '16 GMC All Terrain Duramax and '07.5 3rd Gen Laramie Mega cab. Recently we had the chance to catch up with Rich and his Cummins at the Seaside Truck Meet. Not only was this truck built to break necks at shows, but also to run his business. Despite its dual use, Rich has custom 24×14 wheels on 33×13.50×24 street tires. To get this truck to sit the way it does, Rich has 3" leveling coils to keep things even. The devil is in the details, and with paint-matched lighting, emblems, mirrors, and more, Rich has himself a weep-worthy ride.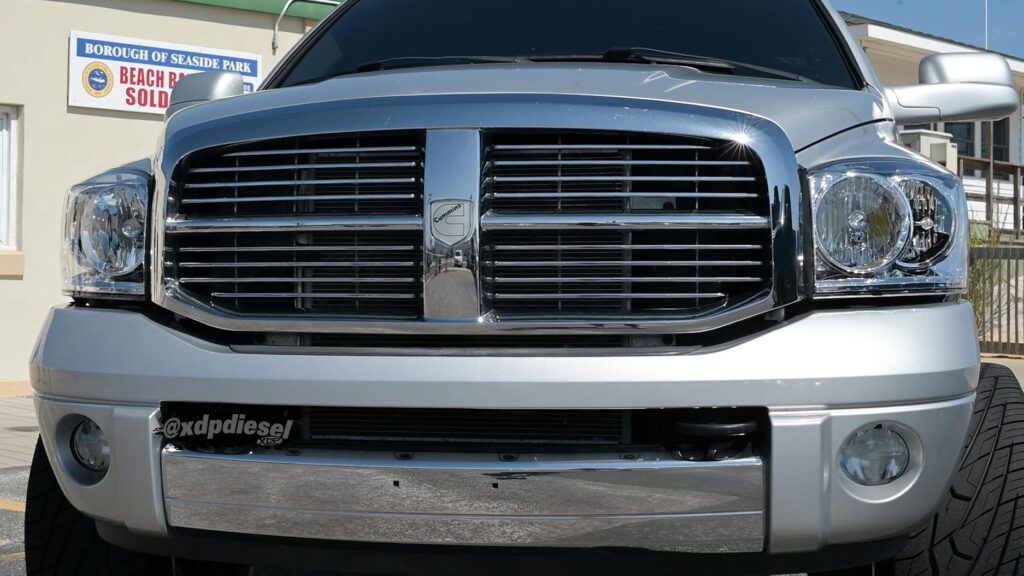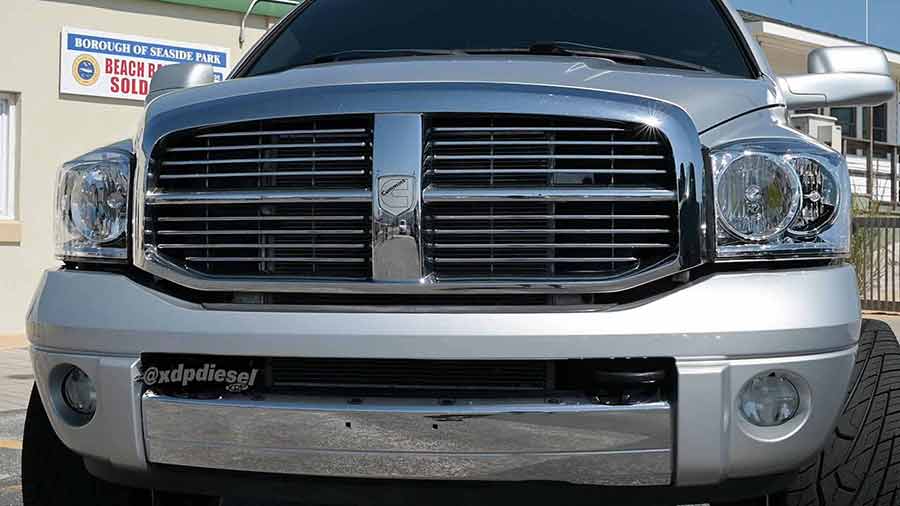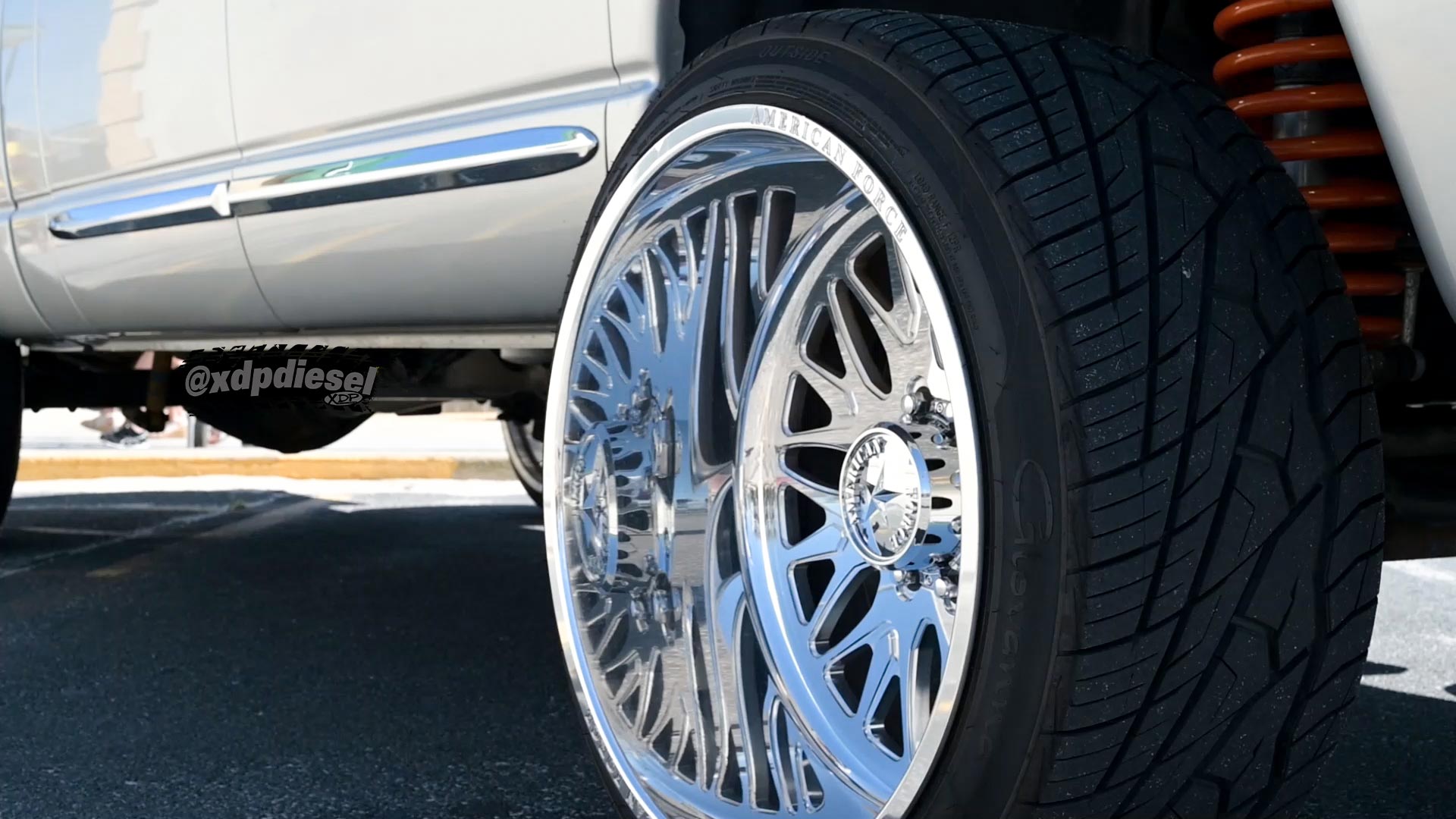 New OEM News
Ford
Ford announced the 2023 Super Duty on Ken-TRUCK-y Day at Churchill Downs, home of the Kentucky Derby. The brand new, redesigned Super Duty lineup is engineered not just to be a tool in the American worker's toolbox, but the toolbox itself. Packed with new features, technology, and cloud-based services, the new F-Series was designed with efficiency in mind.
The newly redesigned Ford Super Duty is more than a truck. It's your office, toy hauler, work truck, and trail vehicle, all wrapped into one tough-as-nails machine. You can order yours on October 17th and production is set to begin in January 2023. Get all the details on the 2023 Super Duty in our blog HERE.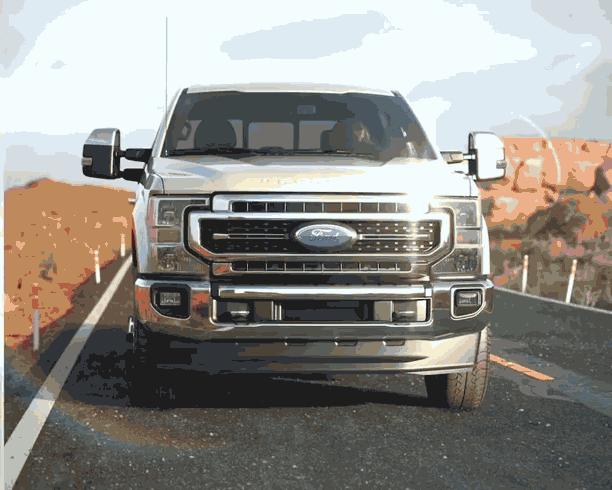 GM
The New Silverado HD made its debut featuring a slew of new features, engine options, interior upgrades, and tech! An enhanced 6.6L Duramax turbo diesel V8 alongside an Allison 10-speed transmission makes this truck a force to be reckoned with no matter where you go. In 2024 the LT, LTZ, and High-Country packages will come with a touchscreen driver infotainment center, redesigned interior, and Google capabilities built in. See all the info you need on a display that won't require a new set of reading glasses.
Bed technology has been a big part of new model year releases and Chevy came with a few new features of their own. The bed is ready to handle whatever you can throw at it with built-in tie-downs, LED cargo, perimeter lighting, a 120-volt outlet, bed and corner steps, and more!
Allison Transmissions will remain standard on the Duramax 6.6L V8 in 2024. These 10-speed automatics can be a huge advantage when putting the truck through its paces, from long-distance driving to towing and everything in between.

Towing capacity with the 6.6L Duramax has been upped to 36,000 lbs., making even the heaviest trailers seem like child's play. Packed with technology, the new Silverado features 14 different camera views, Trailer Side Blind Zone Alert, Transparent Trailer View, and Adaptive Cruise Control while trailering.
Does it come in black?
The Silverado HD High Country Midnight Edition is the answer for those who prefer a darker sleeker look for their vehicle with:
Black Ice grille bar and accents
Black skid plate, badging, mirror caps, door handles, hood vent, and bumpers
Black power-retractable assist steps
Available only in Black exterior color
20-inch high-gloss Black-painted aluminum wheels with all-terrain tires
Available 22-inch high-gloss Black-painted aluminum wheels with all-terrain tires
Find out more about the new Silverado HD with 6.6L Duramax Turbo Diesel and get a look at even more features on Chevy's website. Expect these trucks to hit the road in early 2023.
RAM
It turns out that big things can come in small packages. The new 2023 Ram Rebel is a reimagined Cummins-powered version of the platform. In the past, the Ram 2500 had only been offered as a Power Wagon with a gas engine. However, the Rebel 2500 will be available this year with an optional 6.7L Cummins engine. The Cummins Rebel is poised to be the off-road adventurer and towing rig, all in one. With an aggressive front-end design and Mopar Sport Performance Hood, this truck will stick out in the best ways possible.
With new utility lighting and telescoping mirrors, you won't be left in the dark when loading or backing up to a trailer. The 2023 Ram Rebel is ready to take you to roads less traveled with unique suspension, factory lift, electronic disconnecting front sway bar, skid plates, and 33" all-terrain tires.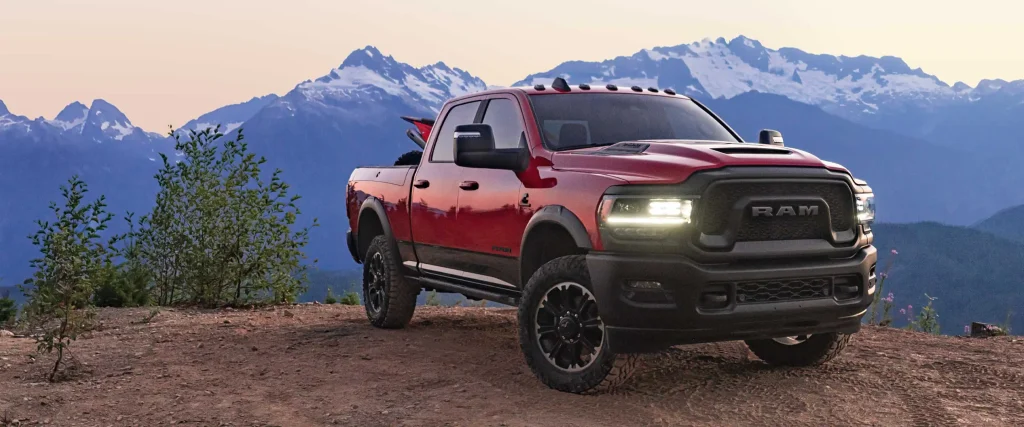 Enhanced traction comes in the form of front and rear limited-slip differentials, optimizing power on the highway or off-road. When the road gets tough, you can keep on going with 4WD Low and an electronic locking rear split differential to keep you out of a sandy, muddy, snowy, or otherwise hazardous situation.
Similar to competitors, new tech features in the Ram Rebel include a touchscreen cluster, navigation system, and more. The updated interior is also home to a Trailer Reverse Steering Control System, Digital Rearview Mirror, and Gore-Tex fabric seating.
The new uniquely designed 6.7L Ram Rebel should hit the streets next year but until then, stay up to date with all things Diesel with XDP on social media!
Manufacturer Highlight: Anzo
For over 29 years Anzo has continued to be an industry leader when it comes to quality lighting with innovative style and an abundant selection. With ever-changing design specifications and needs, it can be difficult to find quality lighting at an affordable cost. Whether you're looking for lights that provide an aggressive new look or an OE style replacement with a bit of extra flare, Anzo has exactly the style of lights you're looking for.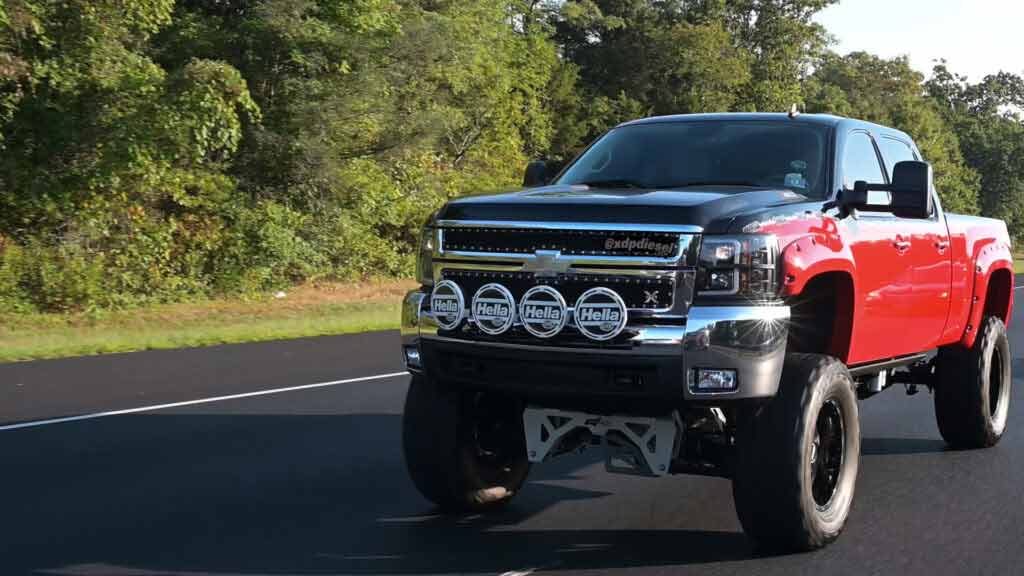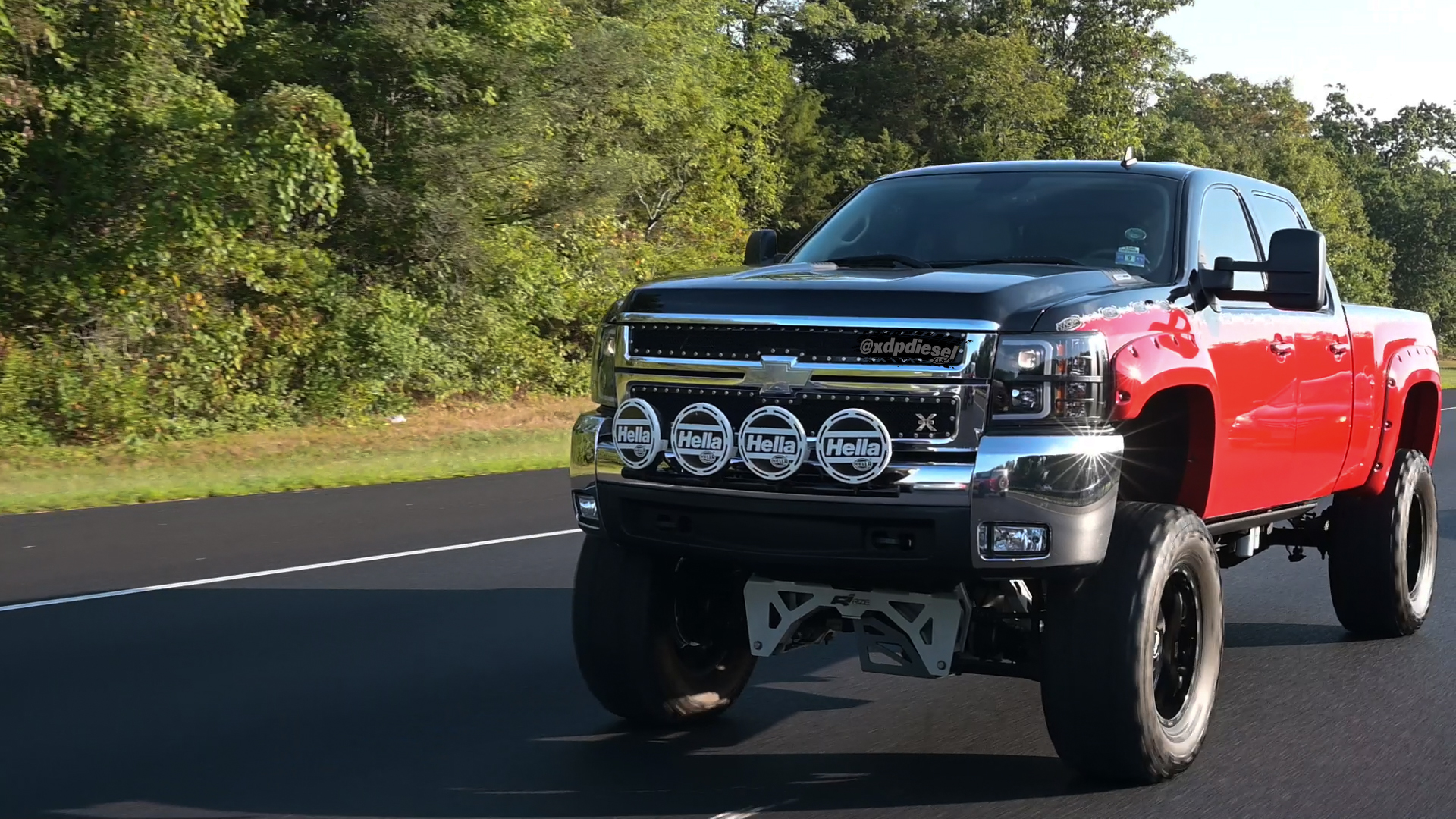 It was time to give our 2007.5 Chevy Silverado 2500HD a touch of modernization with some new Anzo headlights. We wanted an updated headlight that still provided the functionality we needed with style that would match the truck.
Industry Highlights/Events
SEMA
The most anticipated event in the aftermarket automotive industry took place at the Las Vegas Convention Center this past week. The 2022 SEMA Show at the Las Vegas Convention Center, featured manufacturers from every corner of the automotive industry. An event like no other, SEMA is not only designed to be an opportunity for business to be conducted but also to display new products, as well as highlight what the aftermarket vehicle lifestyle is all about.
Check out the recap blog and YouTube Video HERE!
Rudy's Fall Truck Jam
Hurricane Ian kept participants and spectators away from Rudy's Fall Truck Jam as it was canceled due to the storm. In a statement published on social media, Rudy's stated they could not reschedule the event at this time.
"With racers, spectators, and sponsors traveling from across the nation to be a part of this event. Our Number one priority is the safety of everyone involved. Unfortunately, due to scheduling conflicts, we are unable to reschedule Rudy's Fall Truck Jam at this time."
We can't wait to see what the next Rudy's event has in store!
Upcoming
We start to get excited about a few upcoming promotions and events around this time of year. You've always been able to shop deals at XDP, but Black Friday Deals will be quickly upon us. Stay up to date on all the savings and deals! Visit the deals page, create an account, and sign up for updates via email!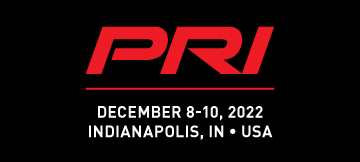 PRI is on the horizon, and while we want to save some of the juicer details for another time, we can confirm XDP will be in attendance! Come check out the booth and stop by to see the team at PRI from December 8th to the 10th at the Indiana Convention Center!
---
Have any questions? Need help? Looking to place an order? Visit XDP to get all the info to keep your truck running reliably no matter what your needs! Prepping for a big show? We have you covered. XDP has the parts you need to make your truck the one-of-a-kind build that's sure to garner award-winning results!