XDP Fuel Sumps make installation a breeze when using an aftermarket fuel system on your Powerstroke, Cummins, or Duramax. By using an XDP sump, the fuel is gravity fed from the bottom of your fuel tank with minimal restriction to feed your aftermarket fuel system. XDP fuel sumps are offered in a few different styles and the more popular designs include a built-in fuel return, so you don't need to cut into your fuel filler neck when installing an aftermarket lift pump. These sumps are all designed with an internal ring that allows for a no-tank drop installation with benefits from each style depending on your application and scenario.
XDP Fuel Sumps Overview
XDP Fuel Tank Sumps make installing an aftermarket fuel system or lift pump easier. Fuel Sumps give you a direct fuel feed from your tank that doesn't require any modification to the existing fuel sending unit.
Aftermarket lift pumps typically used a "draw straw" which was some variety of plastic, aluminum, or steel tube that went in through the top of the fuel tank and draws fuel up and out from the fuel tank.
A quarter tank issue usually occurs when the fuel level in a truck is around the quarter tank mark and the fuel sloshes back and forth to the point that the factory lift pump is no longer able to draw it. XDP Fuel Sumps overcome this issue by drawing fuel from the bottom of the tank, avoiding issues where fuel would be unable to be drawn into the system through the top of the tank.
XDP fuel sumps are all similarly designed to be installed without having to drop the fuel tank. Each sump is different and has its own unique design and benefit depending on your application.
Dual O-Ring Design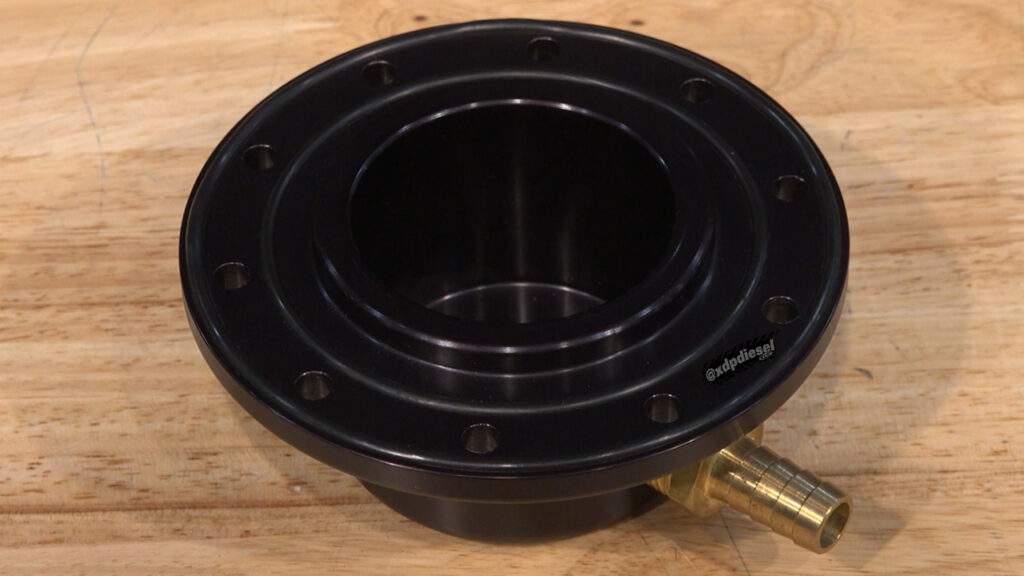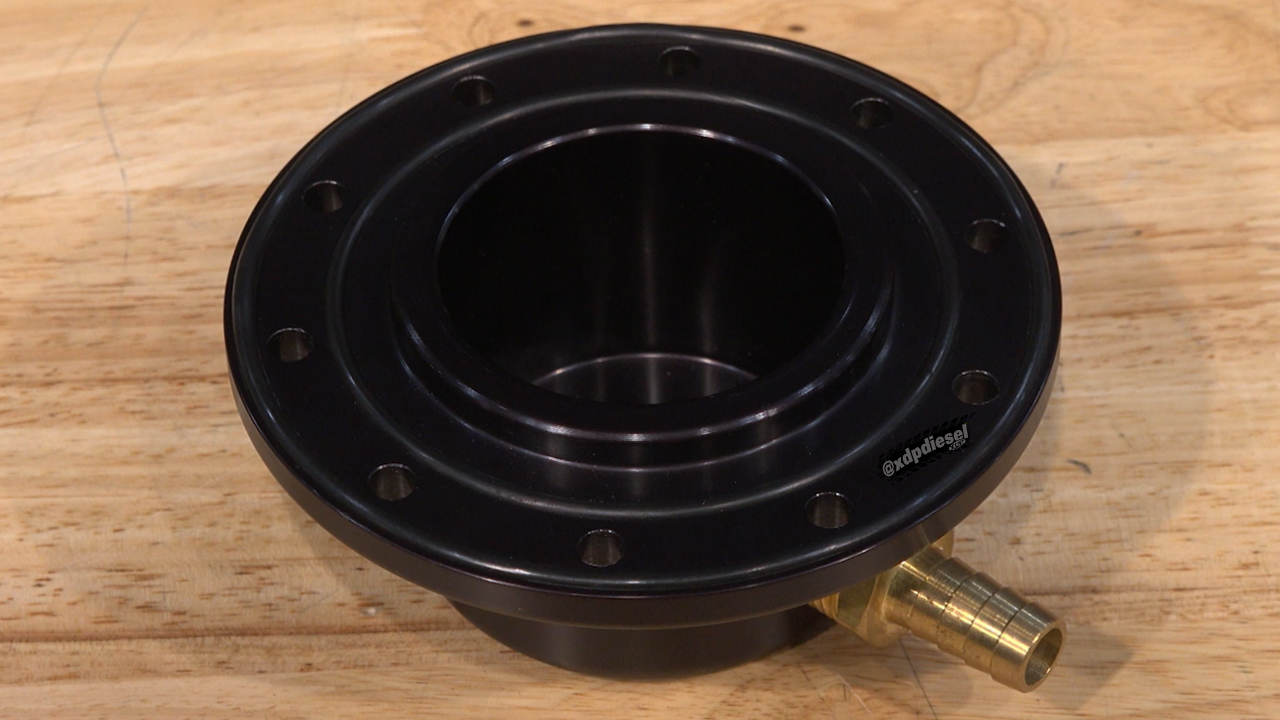 The XDP Dual O-Ring Fuel Sump (XD131-A) uses a double O-ring design with 10 perimeter bolts to secure, and seal the fuel sump to the tank. This sump also features a horseshoe-shaped internal ring that allows for installation without dropping the fuel tank. This sump was specifically designed to eliminate quarter tank issues commonly associated with in-tank draw straws.
One Hole Design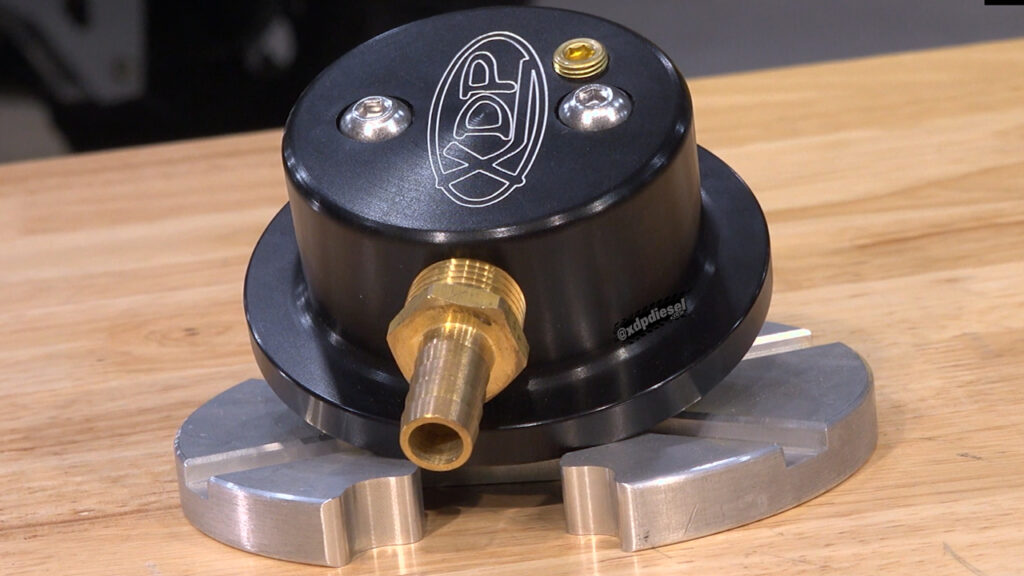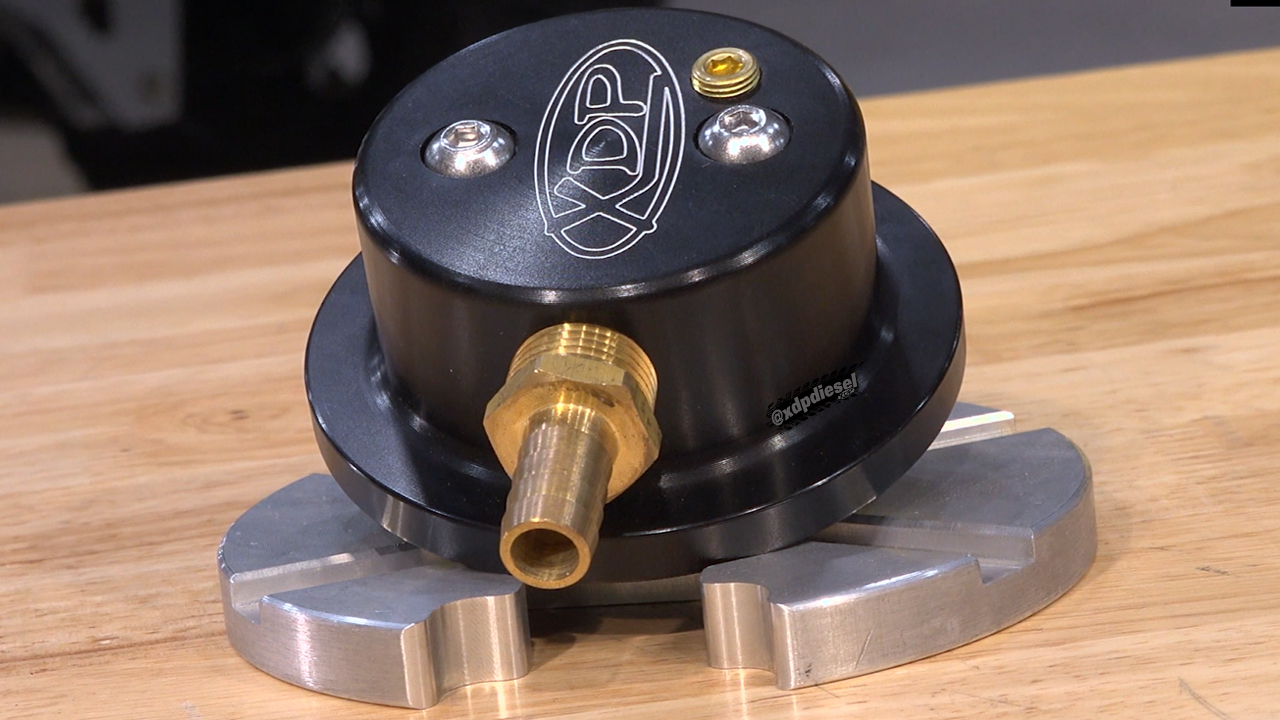 XDP Fuel Sumps like the XD182 one-hole design greatly reduces the amount of holes needed to be drilled into your tank. The one-hole design pump is a slightly smaller, and only requires you to drill one large hole into the bottom of your tank. This sump seals using center bolts, internal ring and a large o-ring. The XD182 comes fitted with one, half-inch barbed NPT fitting. Allowing it to be used with half-inch hose for an aftermarket fuel system.
Xtra Small Design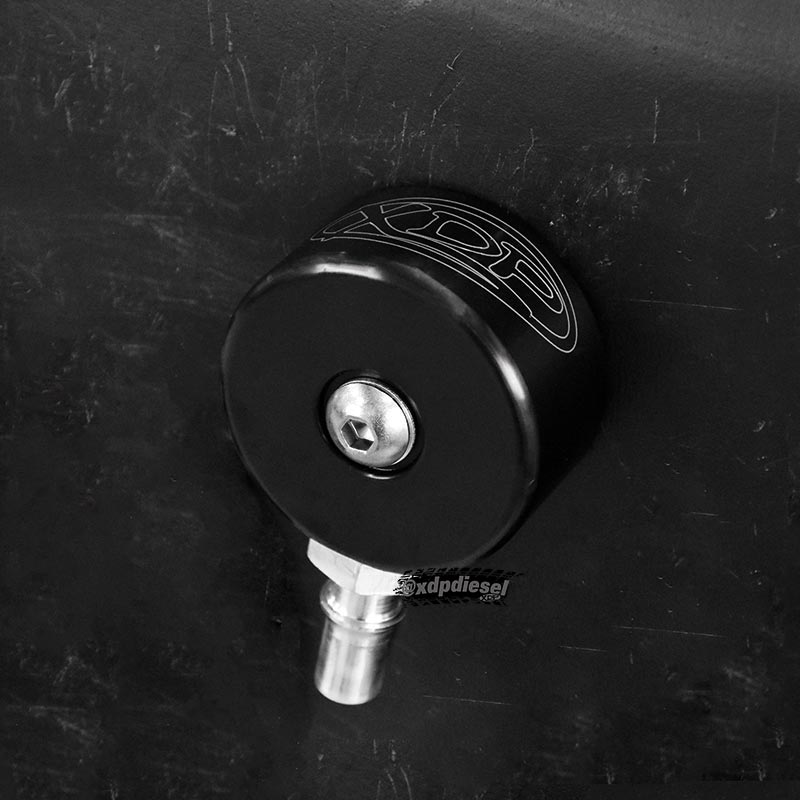 If you're looking for a more compact solution, the XDP XTRA Small Fuel Sump (XD394) may be the answer. This compact fuel sump is ideal for those who are concerned with clearance issues by conveniently tucking it away under your truck. The XD394 features the familiar one-hole design of the XD182. It provides a simple installation process and requires minimal drilling into your tank.
One Hole Design with Fuel Return
Looking to avoid cutting into your fuel filler neck when installing your aftermarket fuel system? The XD243 one hole design features a built-in fuel return. Fuel is fed directly back into the tank through the return stand pipe built into the sump, rather than requiring you to "tee" into your fuel filler neck. This allows for a much cleaner installation. These sumps also feature the one-hole design and machined groove for the O-ring to ensure a leak-free seal. Want to catch a few eyes at the next show? XDP offers this sump (XD379) polished to add a custom look underneath your truck.
Ready to upgrade your fuel system? Turn to XDP.com for all the parts you need to give your truck a setup you can be confident in. Find and purchase the right sump for your fuel system easy by using the intuitive search filters on XDP.com! Not sure what will work best for your truck? Our performance specialists are here to help you with whatever fitment or performance questions you may have!