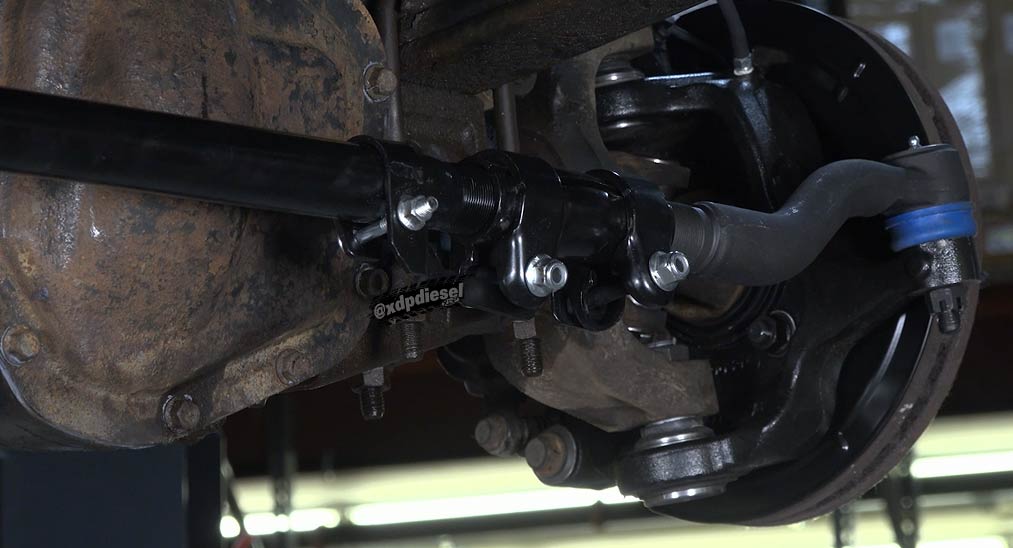 In our last blog on this topic "Rebuilding Your Ford Front End Part 1," we talked about freshening up the front end on your 1999-2004 Ford Super Duty F-250/350 or 2000-2005 Excursion by replacing some worn items. These items include the ball joints, front hub seal, and a replacement set of locking hubs. Now we take it a step further with a focus on steering. So follow along as we go over this Ford front end rebuild with the remaining components like tie rods, a steering damper, and a steering box.
Mevotech Tie Rods and Adjusting Sleeves
Without tie rods, you cannot steer your vehicle. Most steering systems incorporate tie rods as a pivot point between the steering box and the steering knuckle. This allows your wheels to move and makes turning possible. Usually consisting of inner and outer tie rod ends, the tie rods connect both steering knuckles. Also, the drag link connects from the tie rod assembly to the pitman arm of the steering box. Some tie rod ends also come with adjusting sleeves, allowing you to adjust the alignment of your wheels. Some common signs it's time to replace tie rods are uneven tire wear, vibration, looseness in the steering wheel, or a front end that is out of alignment. To make sure this Excursion steers properly we decided to install the Mevotech Supreme Tie Rods and Adjusting Sleeves.
The Mevotech Supreme Tie Rods and Adjusting Sleeves are designed as direct-fit replacements for the stock components on your vehicle. Their products are over-built with a sintered metal-to-metal construction for upgraded durability. In addition, each tie rod end and adjusting sleeve has a protective coating for improved corrosion resistance. Mevotech's rigorous testing ensures you're getting a product that's built to last, which is exactly what we'll expect for this Ford front end rebuild.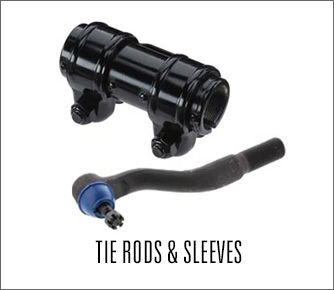 Bilstein 5100 Series Steering Damper
As we go down the list of parts to replace, the next part is the steering damper. The steering damper, also known as a steering stabilizer, is an important component which stabilizes or balances out your steering response. With a more stabilized steering response comes a more controlled and smoother ride, especially with side-to-side movement. If there are signs of cracking, or considerable wear and tear on the bushings of your steering stabilizer, like there was in the front of this Excursion, it would be a good time to replace it. Because of the wear on this component, we decided to replace it with the Bilstein 5100 Series Steering Damper.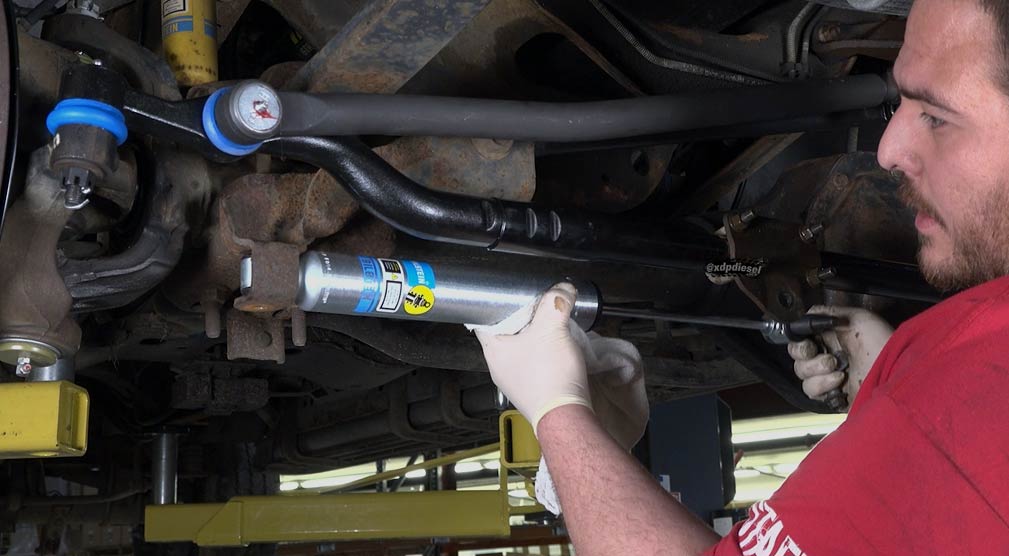 The Bilstein 5100 Series Steering Damper takes the same high gas-pressure monotube design that's found in their shock absorbers and adapts them to your steering. This technology offers instant response to your inputs behind the wheel. Each damper features digressive valving which reduces vibration and wear and tear that naturally occur. In addition, this damper features a zinc coating for improved corrosion resistance and long-lasting good looks.
RedHead Steering Gears Steering Box
While we had it all apart, the final component we replaced was the steering box. The steering box contains the gears that transmit the driver's steering inputs into the steering linkage that turns the wheels. A common sign that it's time to replace your steering box is excessive steering play. Additionally, leaking power steering fluid, and either a tight or jerky steering wheel are other common signs. In some extreme cases, internal components or a complete loss of steering control is possible when steering systems are neglected. To ensure full control of the steering in this Excursion, we installed a RedHead Steering Gear Box.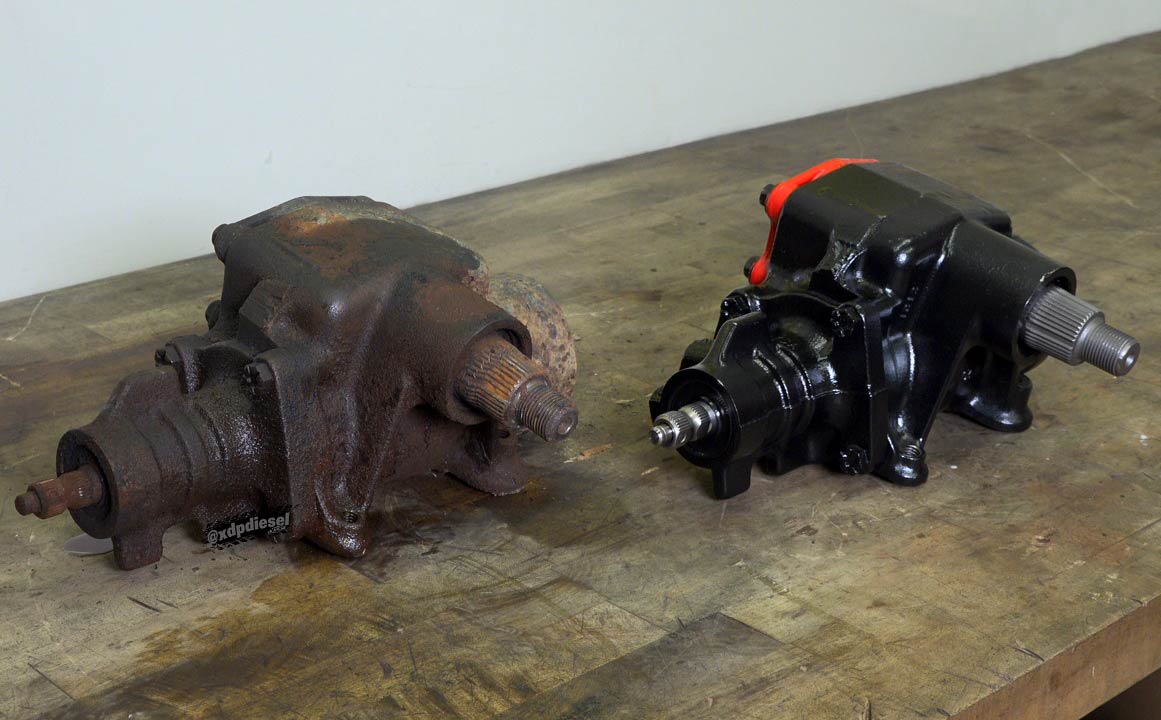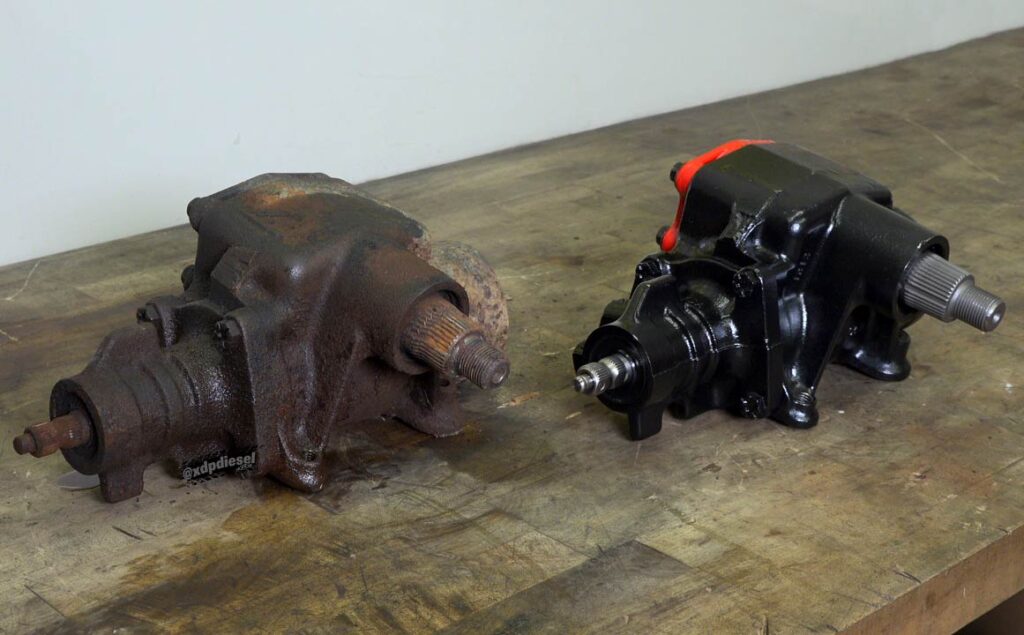 The RedHead Steering Gears Steering Box is designed to be a direct-fit replacement for the steering box in your truck. Each steering box is remanufactured with high-quality materials and does not require any modifications for installation. The RedHead remanufacturing process ensures the components including the housing, shafts, and worm gears and piston are machined, assembled, and replaced with new parts. From the flame sprayed shafts, polished sealing surface, worm and piston assembled with new precision fit steel ball bearings, and more, these are not your standard run-of-the-mill replacement steering boxes. With over 40 years of experience specializing in steering gears, it was a no brainer to choose RedHead as the finishing touch to this Excursion front end rebuild.
With the front end rebuild complete, we immediately noticed smoother handling, better steering feel, and enhanced drivability. If you haven't already, check out part one of the Ford front-end rebuild. Also, the projects' full series of videos is available on our YouTube channel. If you're looking to give your Ford Excursion or Super Duty F-250/350 the front end rebuild that it needs, shop XDP.com today for all your suspension and steering components.