Augusta, NJ, April 15th, 2023
XDP On The Road 2023 kicked off the year at Skylands Stadium for Big Time Kustomz 6th Annual Dyno for Charity. Diesel enthusiasts from all over the area came piling in to enjoy the show and to check out products and gear that the vendors and manufacturers brought to their booths. This charity event raises funds for the Breathe for Michael Foundation, celebrating the life of Michael Accetta.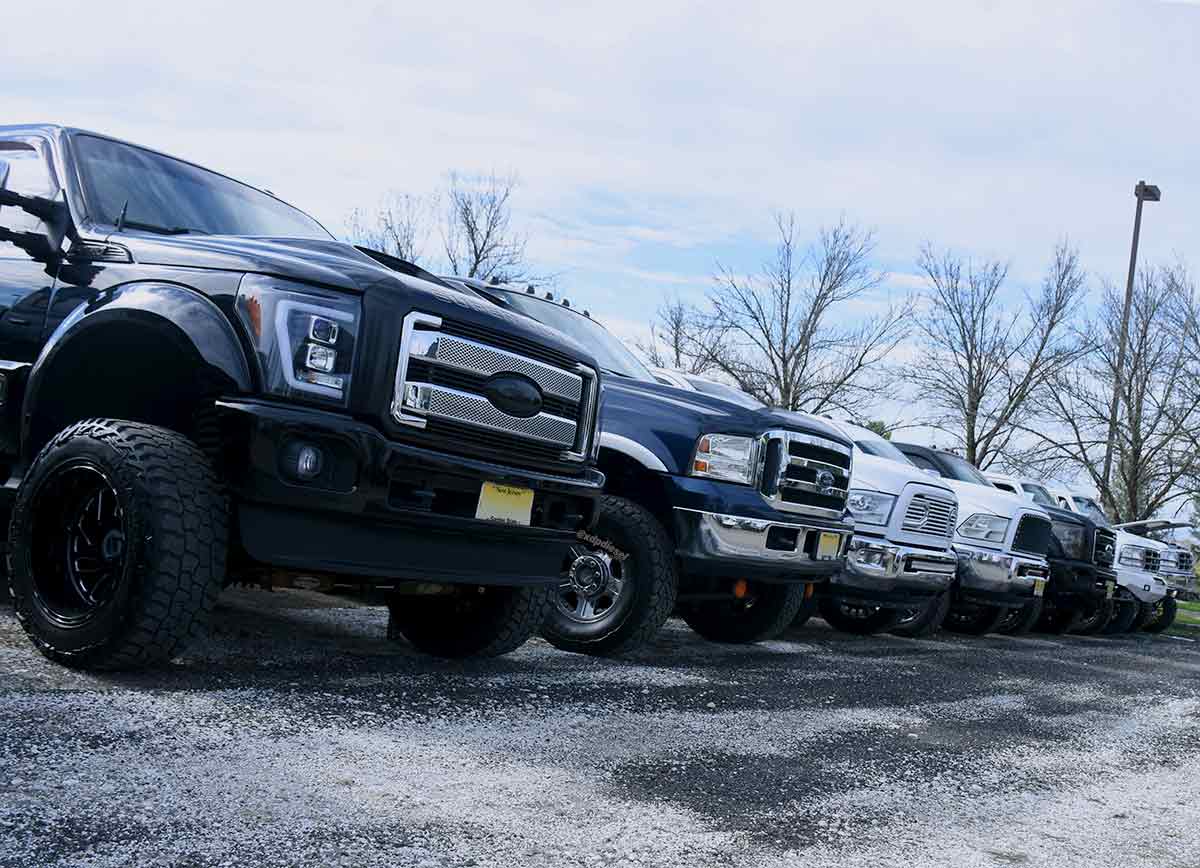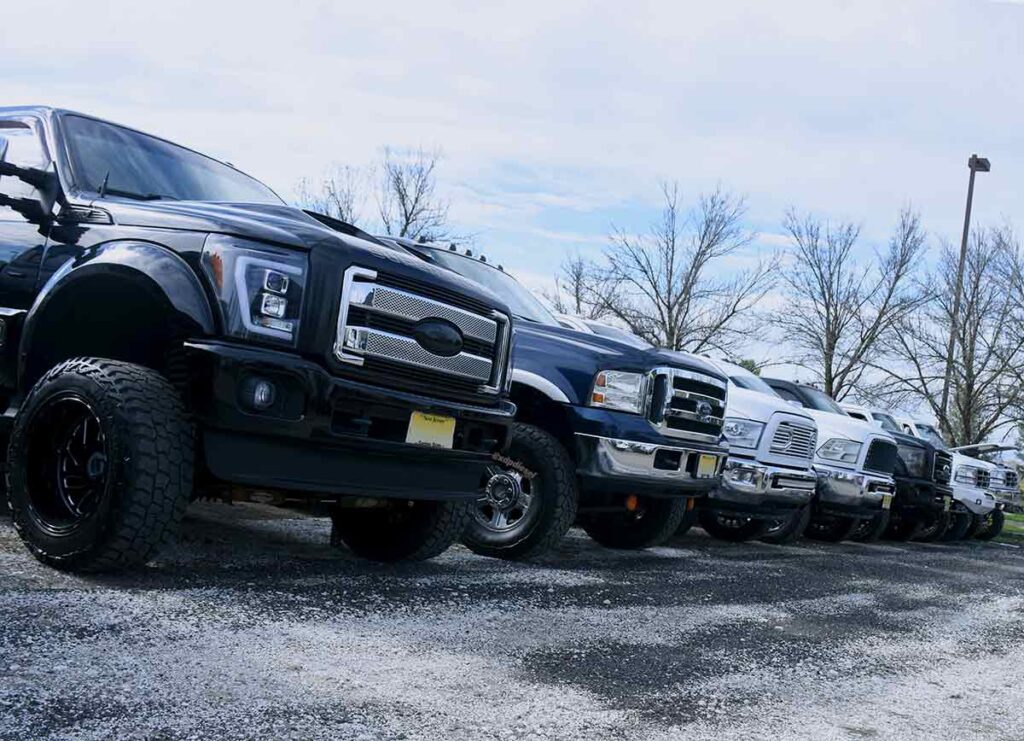 As the event continues to grow every year, so do the attractions. Fan favorites like the Dyno Competition, Show and Shine, and monster truck rides didn't disappoint. New to the event this year was Big Time Kustomz's added its first RC track. Additionally, the Just Breathe booth offered face painting for the children in attendance.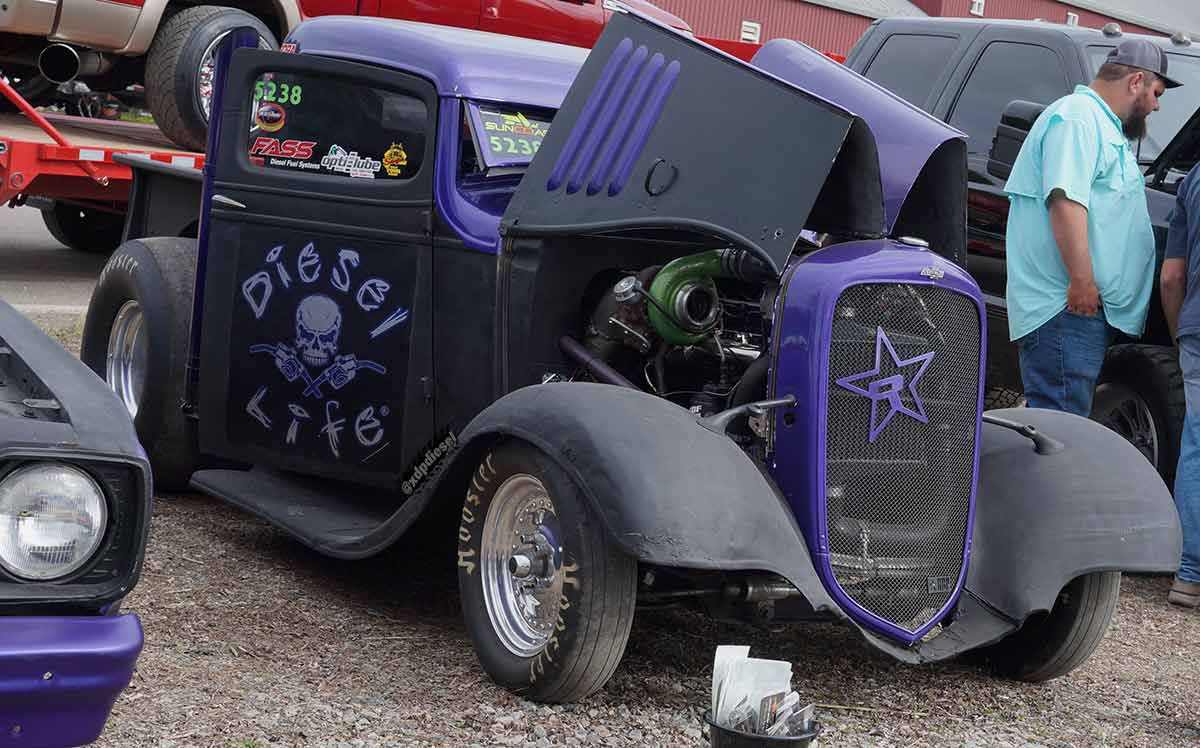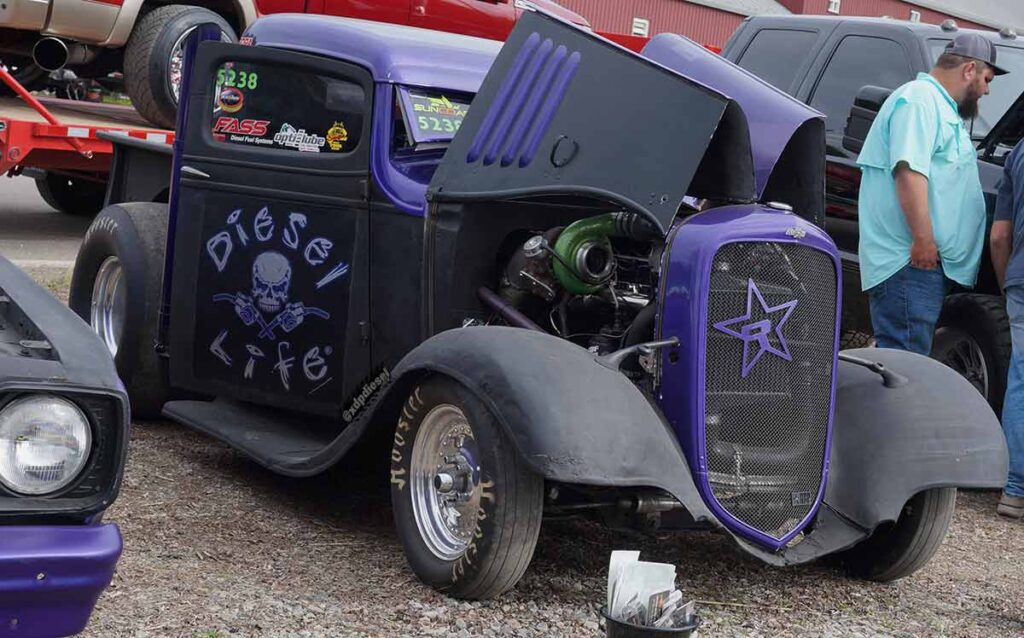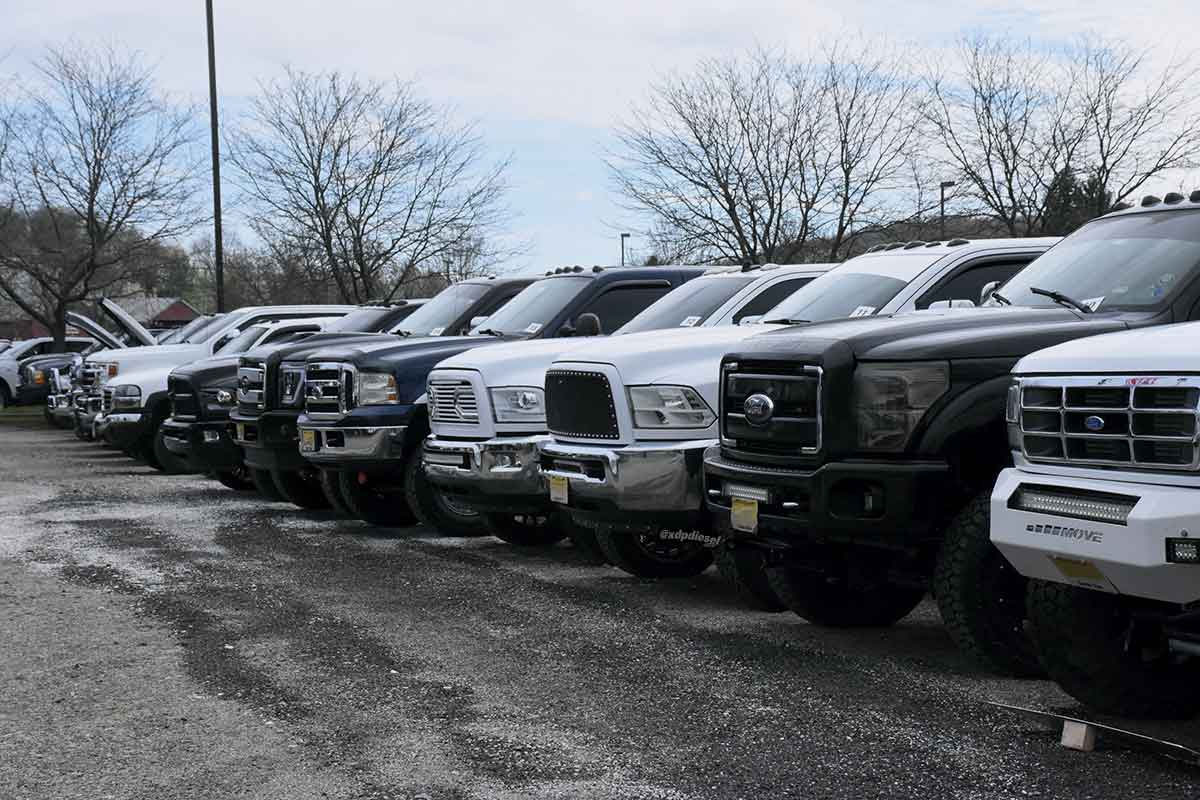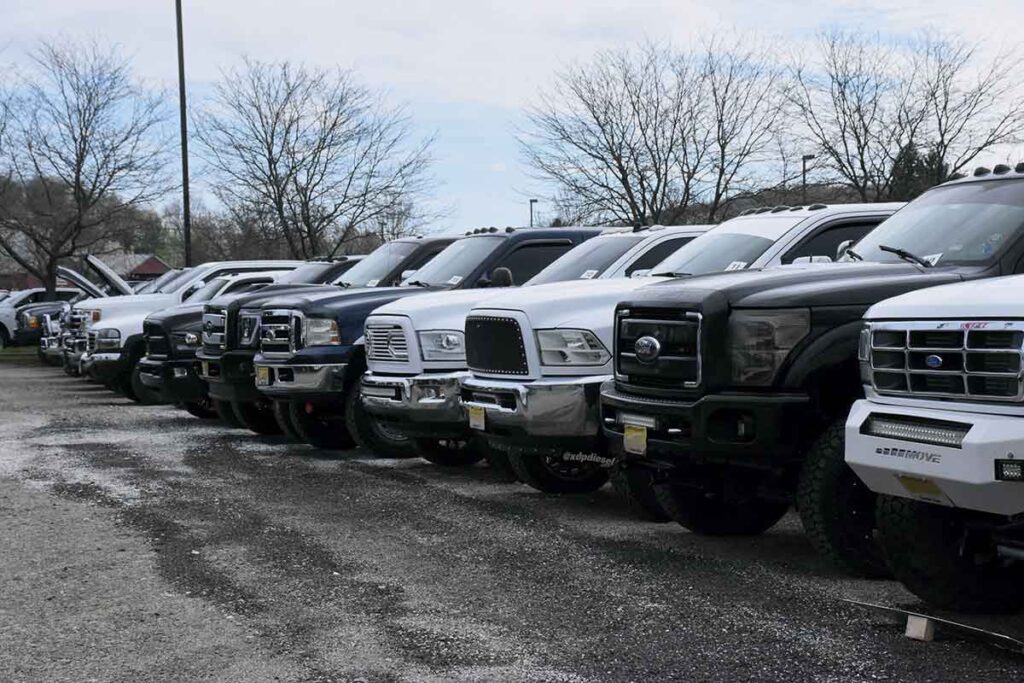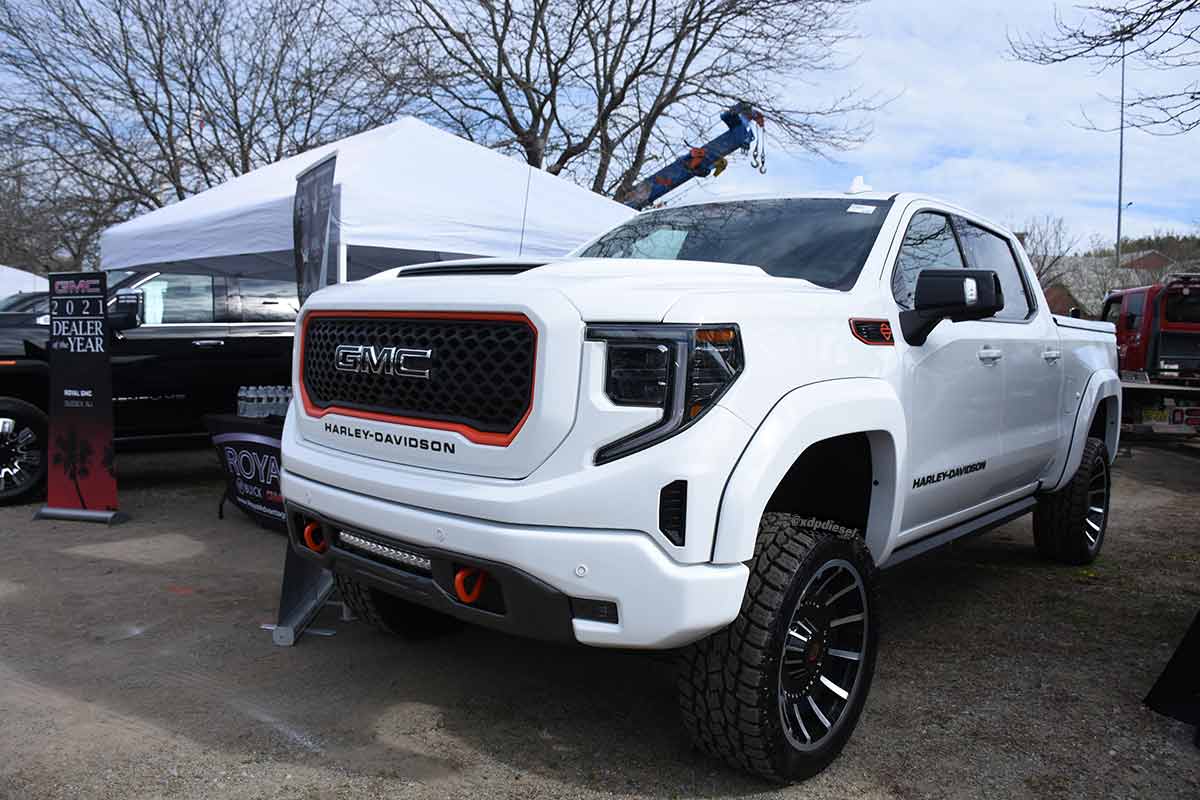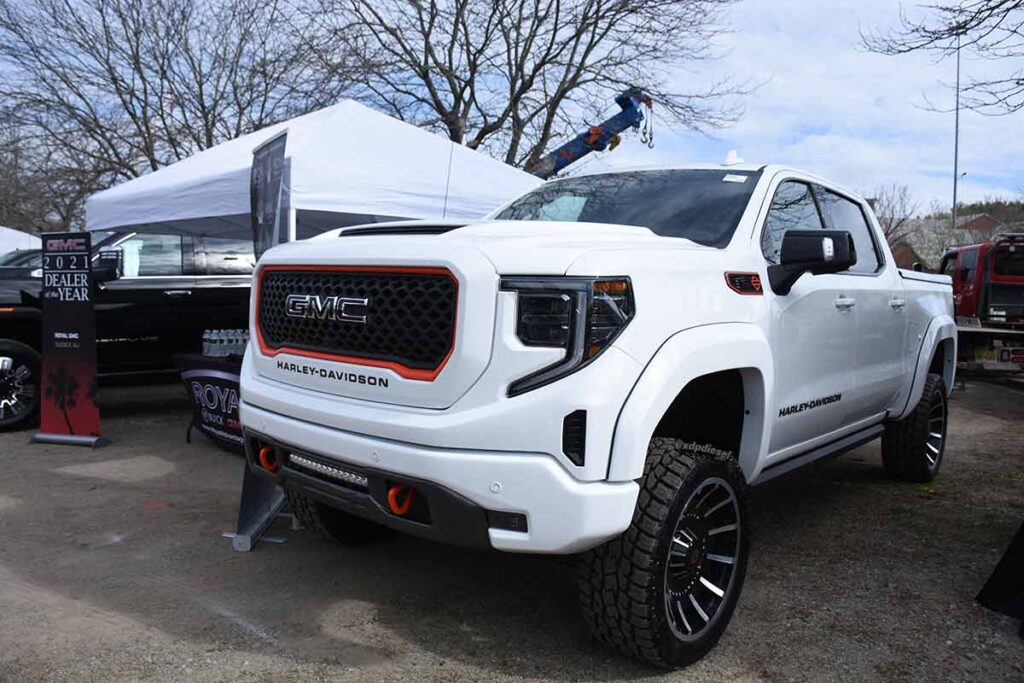 Even though the weather was spotty throughout the day, the rain didn't slow the event down. The Dyno Competition completed early to make up for the intermittent rain. Additionally, event goers for the Show and Shine weathered the storms! It turned out to be one of the biggest crowds yet for Big Time Kustomz Dyno for Charity!
Show and Shine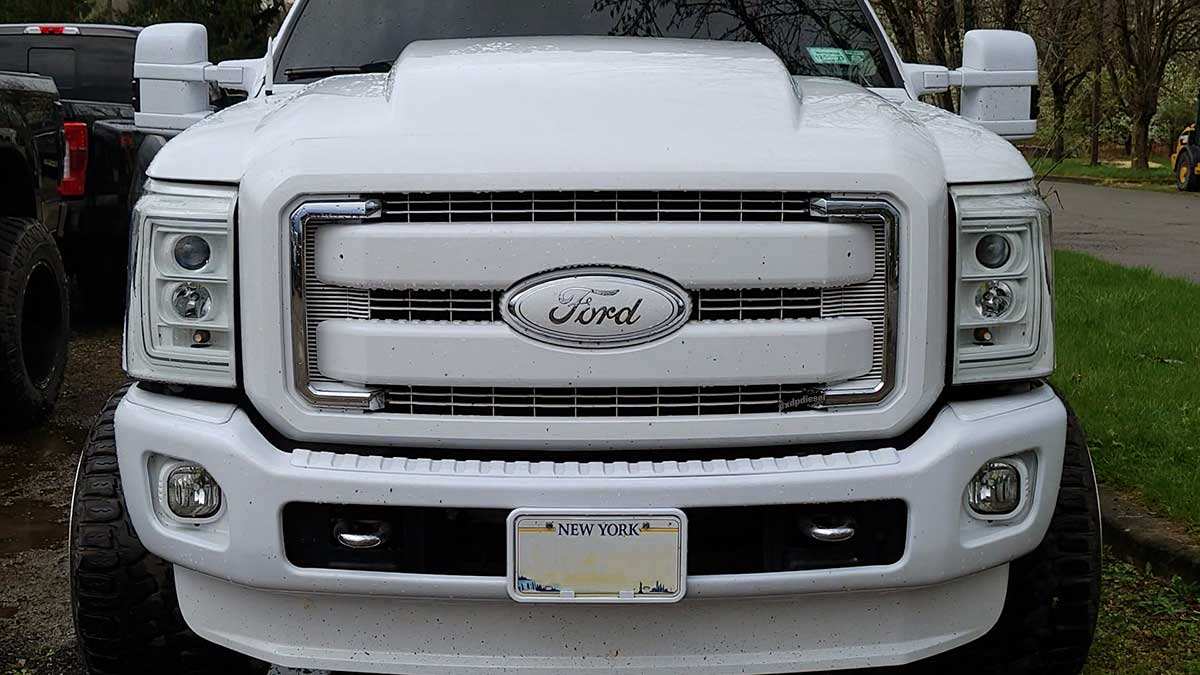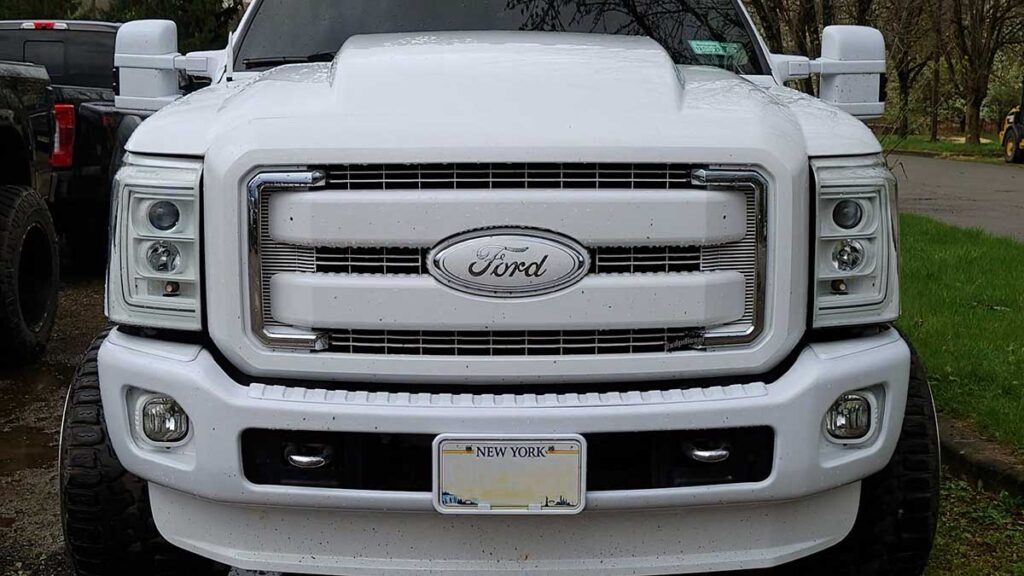 Among the participants for the Show and Shine that caught our eye was Thomas's white 2012 Ford F350 XLT 6.7L Powerstroke. What was once a plow truck has been rebuilt into the clean monster it is currently. This paint matched F350 features all custom lighting and 24" x 14" wheels. Under the hood, Thomas has an intercooler piping kit and a cold air intake. He plans on doing an interior Lariat swap as well as powder coating some components under the truck. These parts include the leaf springs, traction bars, and more, to give it a show-ready look. But what makes this truck so special is its sentimental value. The truck was bought by Thomas's father who passed away in February of 2022. Thomas states he will never get rid of it and plans to continue the build in his memory.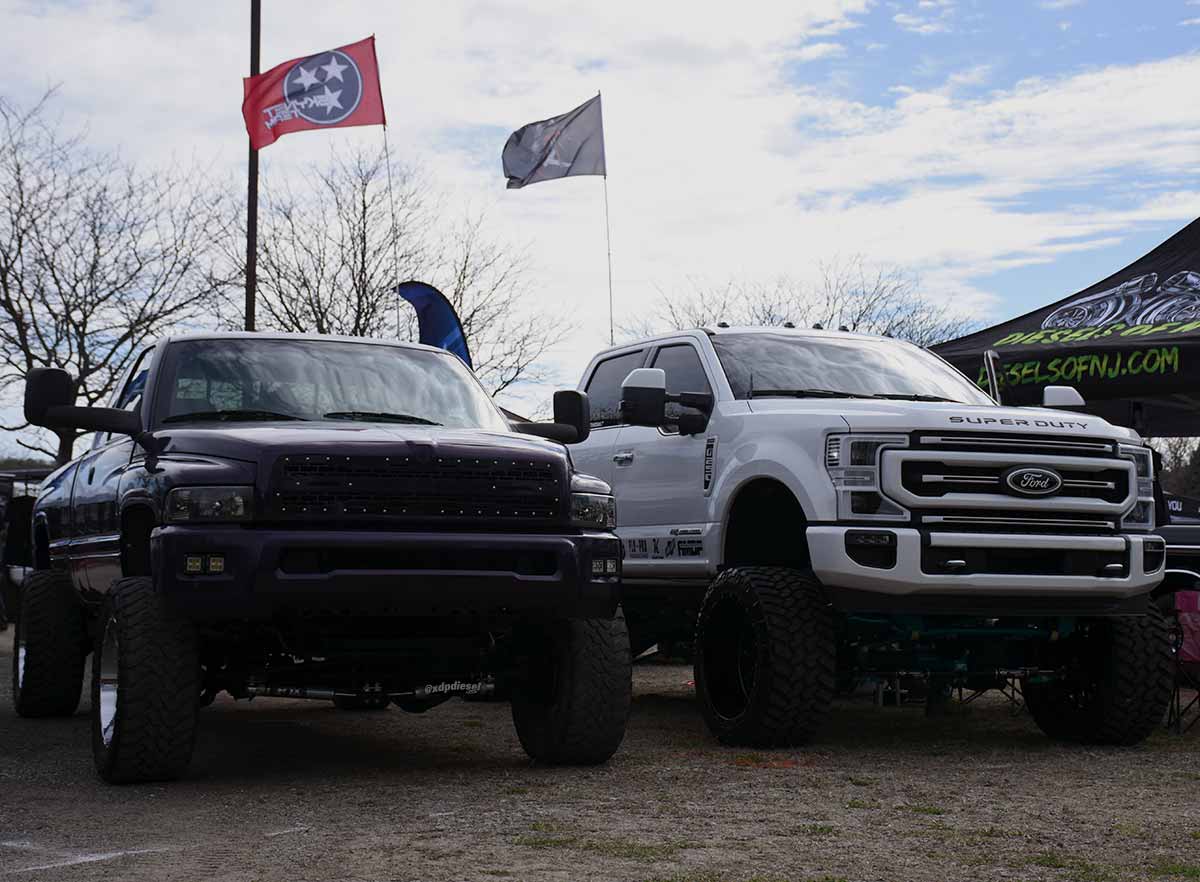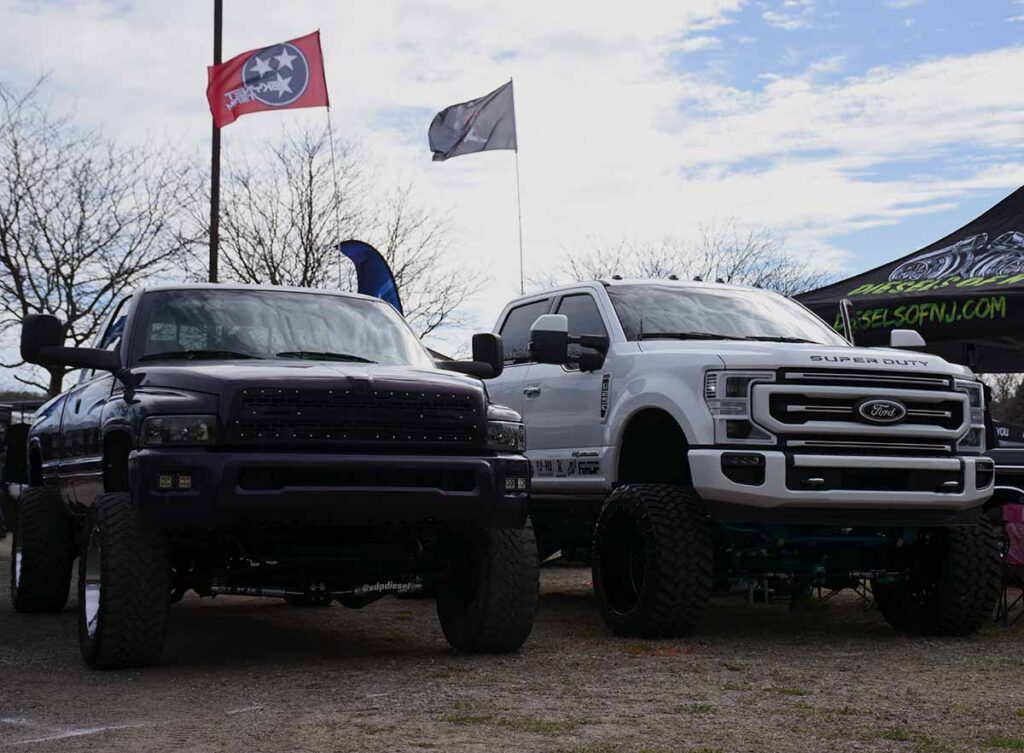 Another showstopper amongst the crowd was Ryan of Diesels of NJ and his 2022 Ford F-250 Platinum. His truck is sitting on 24" x 14" Fuel Off-Road Wheels, a six-to-eight-inch air ride, and 375 Nitto Tires. Additionally, the exterior of this truck is paint matched, including the grille and emblems, and has a killer custom suspension lift. Additionally, they brought another truck you may recognize as the Cummins Princess, a purple 2001 Dodge 24-valve Cummins.  
XDP at Big Time Kustomz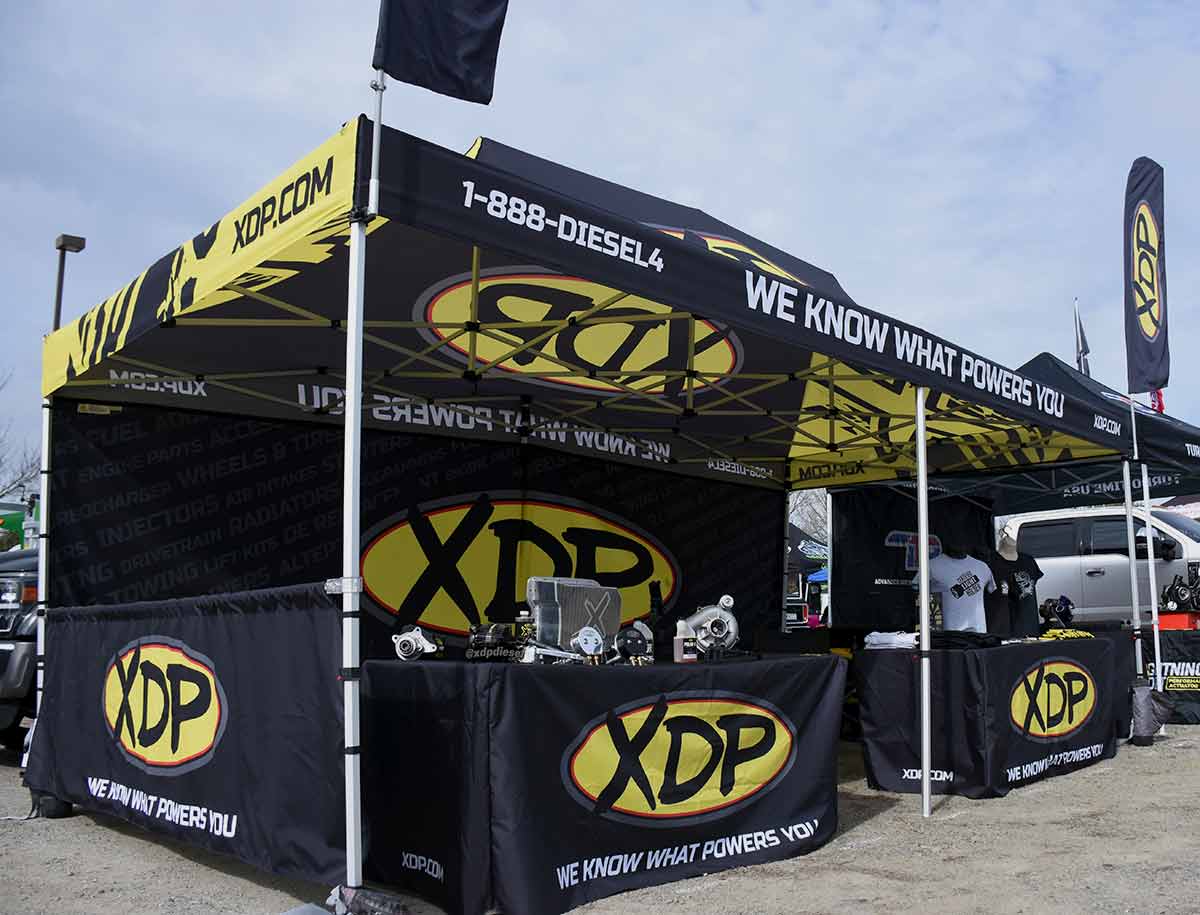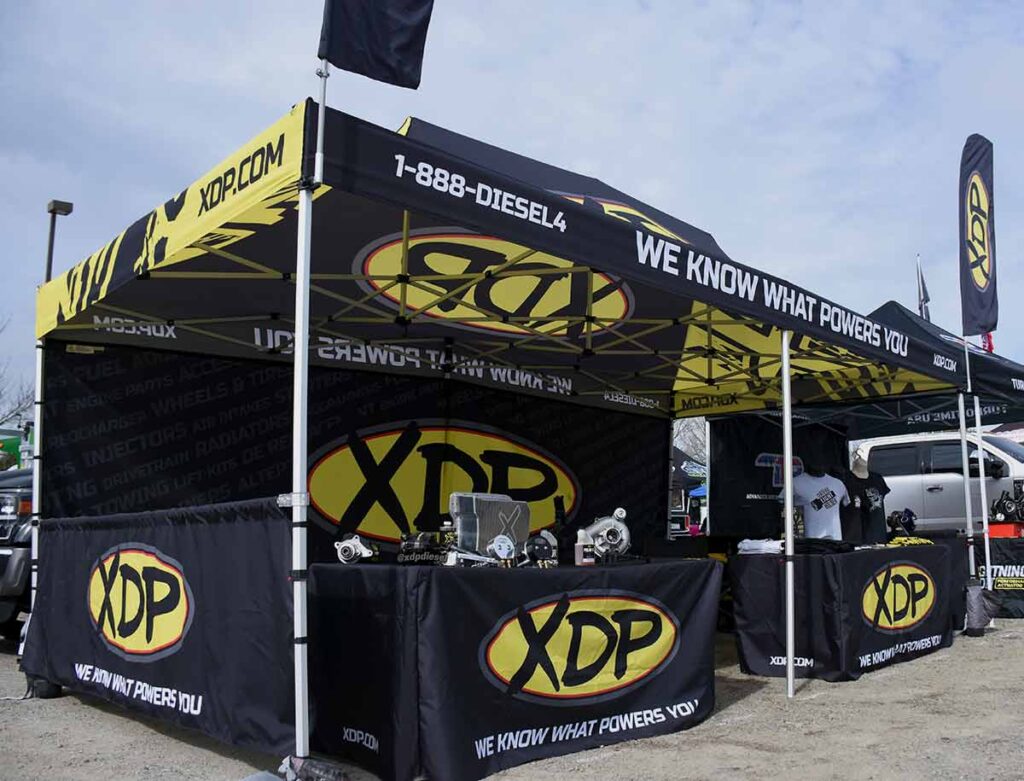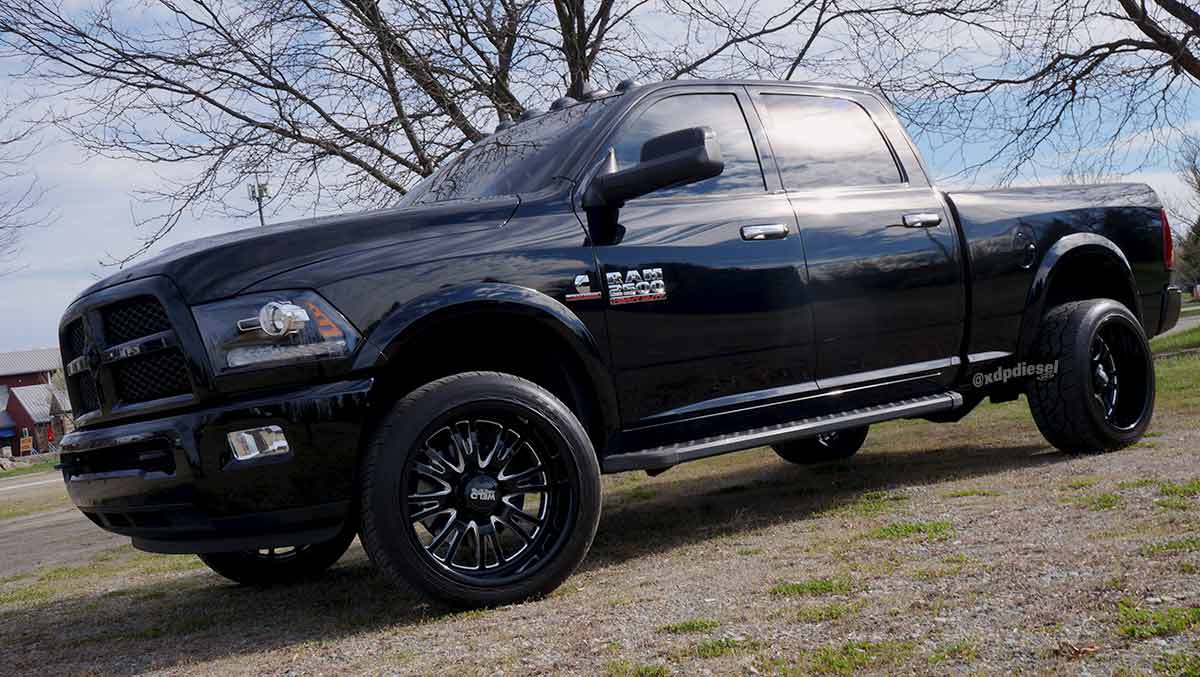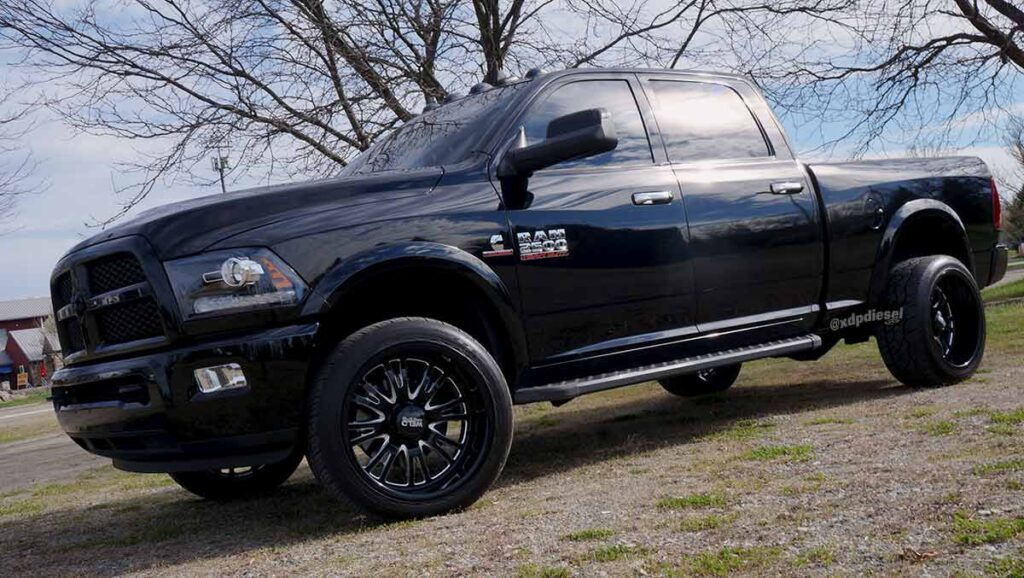 With a longtime friendship between Mark Vanadia, the Big Time Kustomz crew, and XDP, several of our own employees took the ride up to support the event. We spotted Dave our Tech Support Manager who entered his truck in the Show and Shine. This black 2013 Ram 2500 was just recently finished with a color-matched grille and bumpers. It also features Recon smoked cab lights and a third brake light to match the color of the truck while retaining the factory headlights and taillights. It sits on 22 x 12 wheels, 305/40R22 Nitto 420V tires, and features Bilstein 5100 Shocks and a Steering Stabilizer. Under the hood, Dave has the XD381 Cat Fuel Filter Kit, the XD283 Coolant Y-Pipes on the upper and lower radiator hoses, and the XD343 Transmission TBV Upgrade. If you're interested in learning more about these parts, check out XDP.com for more info!
Vendor Row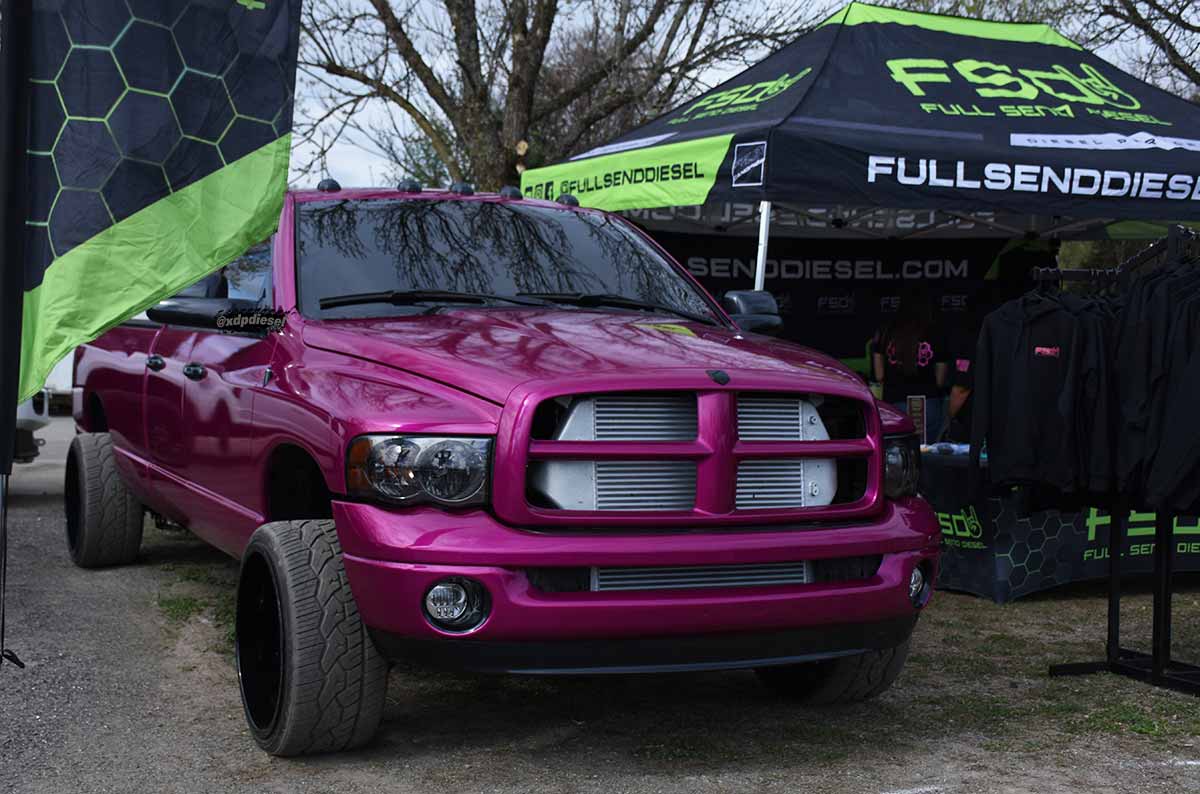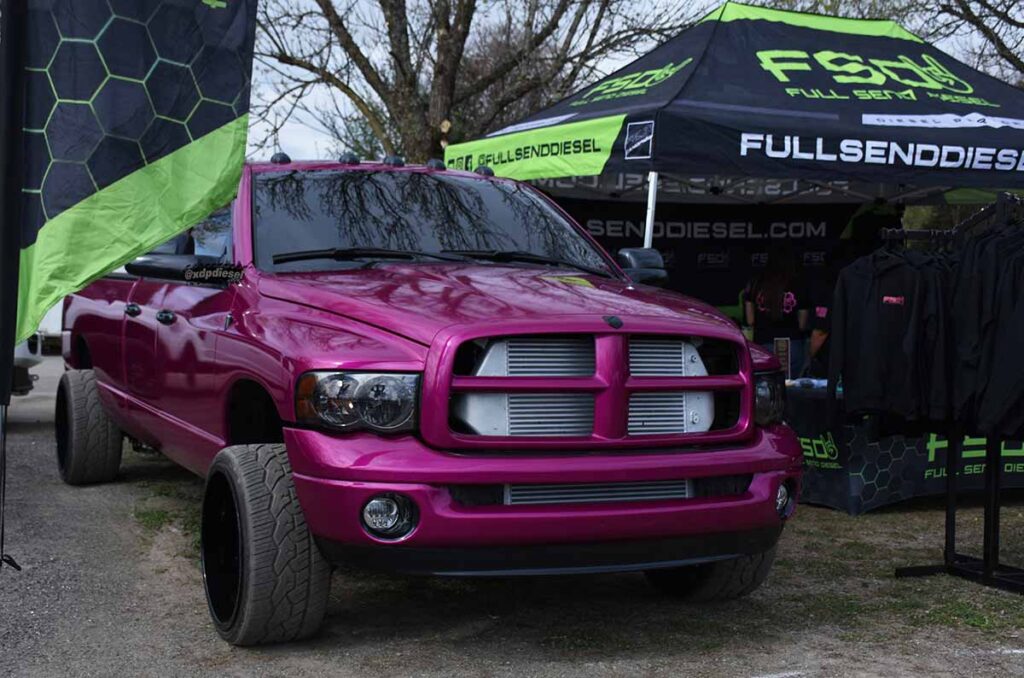 With roughly 40 sponsors in attendance, we were bound to run into more familiar faces who came with full booths to interact with attendees. One familiar face was Kevin from Full Send Diesel who had a lot going on at his booth. If you want some background on the Full Send Diesel brand, watch our Manufacturer Q&A videos on our YouTube channel and check out our blog article we wrote about him. Specializing in braided lines and hoses, they also came with merchandise, as well as their coolant tubes, and more. They also brought a couple of their giveaway trucks, including the yet-to-be-announced FSD5, a purple third Gen Cummins with details coming soon!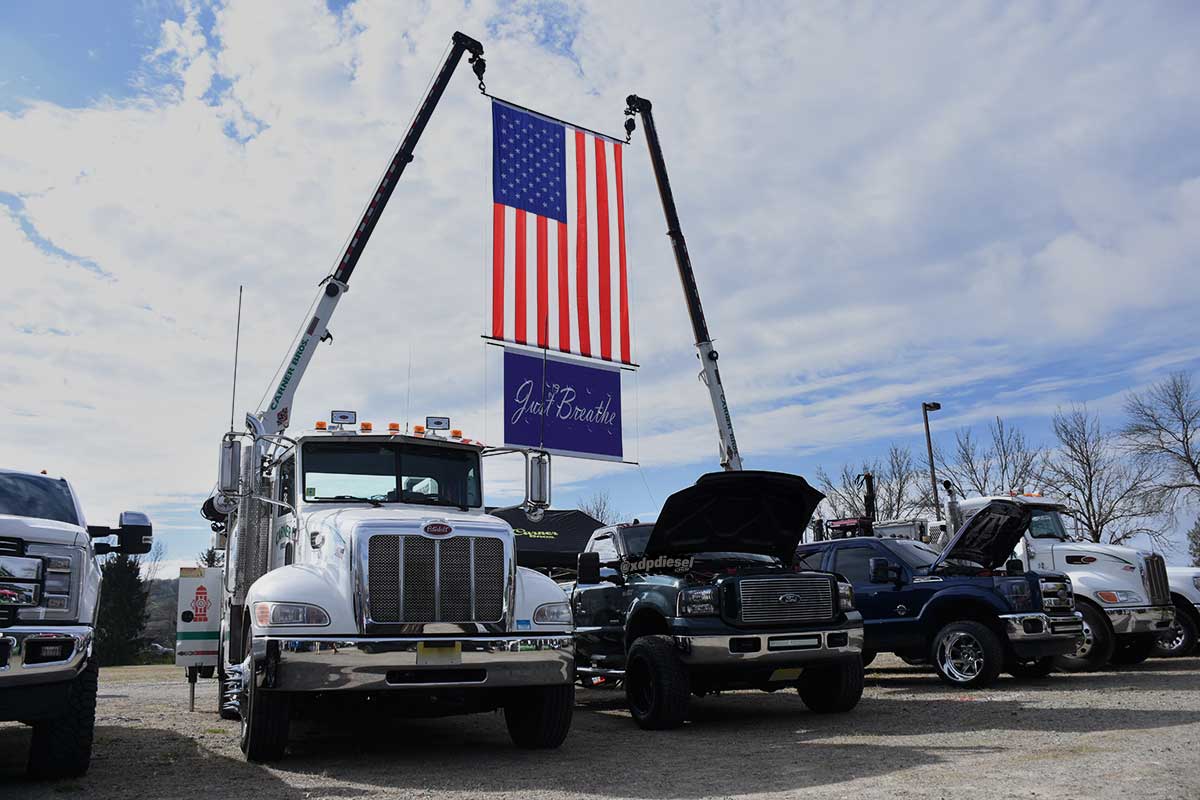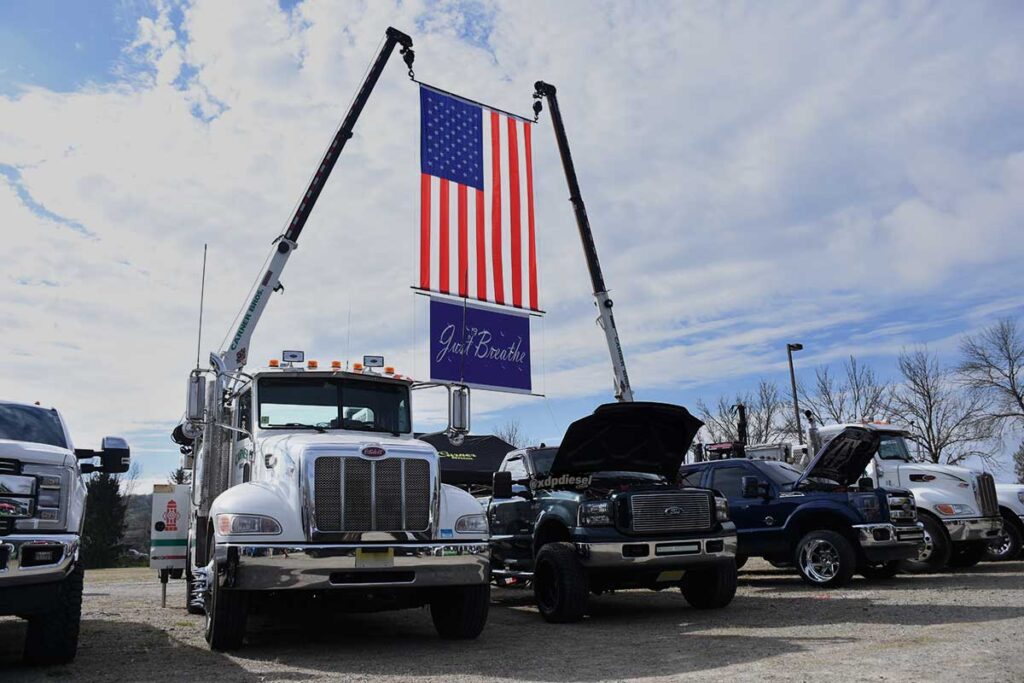 We couldn't come to this event without thanking and spending some time with Melina, Michael's mother. She was overwhelmed with how much the event has grown. "It started about 8 or 9 years ago and it was very small when my son was still alive. We would have fundraisers with Just Breathe for his lung transplant. It started in Mine Hill, NJ, and I think maybe we had 400 people. Now we're up to, I would say thousands that show up." Additionally, they hope to grow even further next year. They hope to get a bigger venue as well as make it a weekend-long event.
We couldn't be more appreciative of her and Mark Vanadia, the organizer of the event, for having us be a part of what is a fantastic event for such a great cause. We're excited to see the event grow and see what next year's Big Time Kustomz Dyno for Charity has in store. For more coverage and our full recap video head over to our YouTube channel.